As one who was born in Pittsburgh, but moved to Cleveland at age 11 well before my teenaged jazz sensibilities developed, I've viewed Pittsburgh with great pride since my jazz awakening.  After all Pittsburgh is the place of origin of an extravagant number of jazz masters, a list that includes Mary Lou Williams, Earl "Fatha" Hines, Art Blakey, Ahmad Jamal, Billy Strayhorn, George Benson, Stanley Turrentine… and that's just for starters.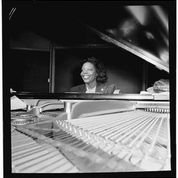 Several seasons back I was invited to moderate a panel discussion for a celebratory weekend sponsored by members and celebrants of the city's former Black musicians union local.  As with several urban areas across the country, Pittsburgh's Black musicians union local – from the days when such an entity was essential in light of the discriminatory policies of the mainstream musicians' union – was a thriving, vital entity.  Pittsburgh's Black musicians union local had its own jazz club where many of the city's jazz greats were active.  And Pittsburgh is doing a very credible job of recognizing the gifts of its jazz greats with standing plaques commemorating their Pittsburgh histories.  For example, during that weekend I was driven by the house where Art Blakey grew up, now commemorated by a plaque.  I also visited a modern housing development replete with Pittsburgh jazz greats names tastefully emblazoned on the walls.  And those are just a few of the ways Pittsburgh boasts its proud jazz history.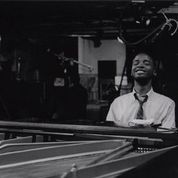 The work of Manchester Craftsmen's Guild (MCG) has long been a beacon of jazz presentation in Pittsburgh, not to mention the more recent vital and thriving Pittsburgh Jazz Festival.  Manchester Craftsmen's Guild, a unique training and community organizing facility that was founded by the visionary Bill Strickland, has a deep stake in jazz presentation and in preserving the history of jazz in Pittsburgh, efforts under the leadership of guitarist and ace jazz presenter Marty Ashby.  One of the most recent exemplars of MCG's efforts at preserving the city's jazz legacy is the 2018 documentary film We Knew What We Had, subtitled "The Greatest Jazz Story Never Told," which brilliantly captures a historical perspective on Pittsburgh's jazz contributions.  Clearly some questions were in order for the film's producer, Marty Ashby.    
This film seems kind of inevitable given the richness of Pittsburgh's jazz history, so how did it finally come together?
The film actually premiered on PBS in January of 2018.  It took 10 years to make.  We had a few false starts because the community of folks we brought together to discuss the film couldn't agree on the approach or perspective. Finally, in 2013 we got our first funder. I gathered everyone and explained that it was time to get started.  We had already lost Ray [Brown] and Stanley [Turrentine], and too many others and I refused to wait any longer before we lost another legend we could interview for the film.  The Director, Jeff Sewald, and I assured the community that the interviews would dictate the story.
What archival resources did you call upon for all the great still photographs and background materials used in this film?
We have photos from dozens of collections as you can see from the credits.  Some private collections like Joe Negri (pictured below)'s.  Some we paid for like Hermann Leonard's and Lee Tanner's photos.  And thank god for Teenie Harris and his amazing collection housed at the Carnegie Museum.  We produced the music score for the Teenie Harris exhibition in 2011 so I was intimately familiar with his Jazz related images.  I believe we have of 87 of his images in the film.  I never realized that a 56:30 film could utilize hundreds of photos to tell a story.
Who was your primary interviewer and what was the common thread in those interviews?
Jeff Sewald was the primary interviewer.  I did a few of them, like George Benson and Mundel Lowe.  We shot over 60 full interviews and I believe we only used around 30 in the final edit.  The common thread was basically having folks tell us stories about back in the day.  Pending their age, it was either first hand experiences or things they have been told.  For some of the cats like Monty Alexander and Geri Allen we asked about specific musicians we knew they had worked with.
Given the depth of your history playing in Pittsburgh and serving the jazz audience in Pittsburgh, what did you learn from this process that you hadn't already known?
I still learn something about the richness of the legacy Pittsburgh has on Jazz History seemingly every week.  While I knew about all the big names from Pittsburgh, the interviews uncovered a rich scene with hundreds of jazz musicians working in dozens of clubs seven days a week.  The tradition of mentorship for young musicians came out in the interviews in a very profound way which helps to explain why the level of musicianship here is so incredibly high to this day.  I was also very taken with the love that the cats have for their hometown even if they have been gone for decades and rarely come home.  George Benson and Ahmad Jamal said it in the film and I remember Stanley and Ray always discussing their fondness for Pittsburgh.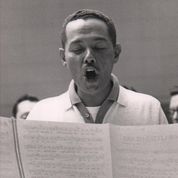 What are your screening and distrubution plans for this film?
The film was optioned by American Public Television for 3 years beginning with the premiere in January of 2018.  It was broadcast on over 400 channels across 46 states totaling thousands of telecasts of the film reaching 86% of the viewers nationwide. They picked it up for another 3 years this year and it continues to air at various times throughout the PBS networks.  It has become a favorite go to in February for various station fundraisers.  The film has been screened at the US Film Festival in Dallas, TX, at the Jazz Institute in Graz, Austria, at BIAMP PDX Jazz Festival in Portland, OR, and at Jazz at Lincoln Center in New York City. The documentary was awarded a Gold Telly Award in the Use of Music for Television category and a Bronze Telly Award for the Cultural in Television category. It came out on DVD/Blue-Ray this past spring.
Do you see this as the penultimate study of Pittsburgh's jazz history, or are there any plans for additional films?
I feel that the film is a well-constructed introduction to Pittsburgh's Jazz legacy.  There are so many other [Pittsburgh] folks we didn't have time to dig into like Maxine Sullivan, Dakota Staton, Dodo Marmarosa, Jimmy Ponder, Sammy Nestico, Barry Galbreath, Eddie Jefferson, Roy Eldridge, Grover Mitchell – and the list goes on.  I would love to make a part two.  All a function of time and $$.