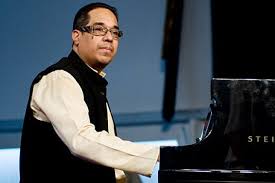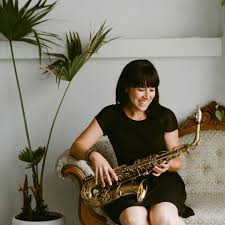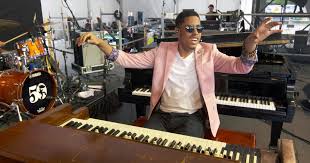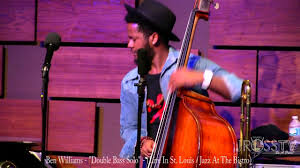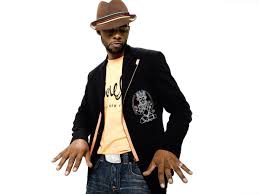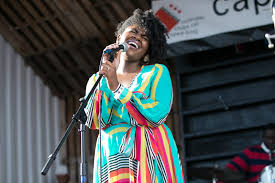 2020 DC JazzFest: Expect epic performances, international jazz and celebrations of history from Sept. 24-28
One of DC's most exciting annual events, the DC JazzFest, will be entirely virtual across five days this September 24-28th. The 16th edition of this beloved tradition will celebrate the sounds, stories and personalities that make this uniquely American art form sing and swing across its wealth of performances – all of which can be enjoyed from the comfort of home. Destination DC offers 10 reasons to attend the event:  
DC Jazz Festival Announces Schedule For 16th Annual DC JazzFest
Five days, 20+ performances and the same unforgettable DC JazzFest experience, streaming live from our Nation's Capital, September 24-28
WASHINGTON – September 10, 2020 – The DC Jazz Festival® (DCJF) today announced the performance schedule for The 16th Annual DC JazzFest. This year's festival will be streamed live from our Nation's Capital from September 24th through 28th as we take our world-class jazz programming to the global stage for the very first time. The lineup features some of the biggest names in jazz, showcasing international superstars alongside some exciting, homegrown talent. Audience members can watch any of the 2020 #DCJazzFest performances for free on Gather by EventsDC, at Fans.com or on Facebook.
"The 2020 DC JazzFest has an extraordinary lineup of emerging and master level artists, ranging from the traditional to the outward boundaries of the art form and its extensions, including international perspectives on jazz. Reacting substantively and vigorously to such amazing times with great artistry is what we're about at DC JazzFest; please join us for what will be a rewarding five days of memorable sounds." – Willard Jenkins, Artistic Director for DC Jazz Festival
As part of the festival we will also be presenting the DCJazzPrix Finals, our annual competition that recognizes and supports jazz bands from around the world – happening Sunday, September 27th. The DCJazzPrix prize is made possible by the generous support of Conrad Kenley and the Galena- Yorktown Foundation. Read more about the five finalists in advance of the competition.
This year's full 2020 DC JazzFest schedule is as follows:
Thursday, September 24th
7:00 PM – Ben Williams
8:00 PM – Cecily
8:30 PM – Danilo Pe?rez Trio with Ben Street & Adam Cruz
7:00 PM – The Chuck Brown Band 8:00 PM – Baby Rose
9:00 PM – Marc Cary
5:00 PM – ¡FIASCO!
5:30 PM – Heidi Martin
6:00 PM – Heart of the Ghost (Luke Stewart, Jarrett Gilgore & Ian McColm)
7:00 PM – Dado Moroni (in partnership with the Italian Cultural Institute)
8:00 PM – Giveton Gelin Quintet (winner of Letter One Rising Jazz Award)
9:00 PM – Matthew Whitaker Quartet
3:00-5:00 PM – The DCJazzPrix Finals featuring five finalists:
Camilla George (UK), DreamRoot (Durham, NC), The EJB Quartet (Washington DC), Mike Casey (New York), and The Reis-Demuth-Wiltgen Trio (Luxembourg)
6:30 PM – Jack Kilby & The Front Line
7:00 PM – Allison Au Band, (in partnership with the Embassy of Canada and the Toronto Jazz Festival) 8:00 PM – Nasar Abadey Trio
8:30 PM – Christie Dashiell
9:00 PM – Allyn Johnson & Sonic Sanctuary
Monday, September 28th
7:00 PM – Maimouna Youssef
7:30 PM – Herb Scott
8:00 PM – Fre?de?ric Yonnet and The Band With No Name – PARK UP DC @ RFK Campus
HOW TO WATCH:
REGISTER TODAY: Fans.com: https://bit.ly/DCJazzFest-Fans or on
Facebook: http://bit.ly/DCJF-2020-FBEvent.
For more information about the 2020 DC Jazz Fest, including the full schedule, please stay connected to the DC Jazz Festival at dcjazzfest.org. Join us September 24-28 as we celebrate the real DC with jazz lovers from around the world!
https://washington.org/visit-dc/reasons-to-attend-dc-jazz-fest
About DC Jazz Festival
Since 2005, DC Jazz Festival (DCJF) has provided enriching and entertaining jazz performances and programs that introduce students and adults from all walks of life to jazz; our nation's singular original art form. DCJF presents a selection of the jazz genre's most acclaimed artists as well as emerging artists, and provides enhanced exposure for the rich treasure trove of musicians from the Washington, DC area. Throughout the year, DCJF nourishes the community with free music education programs that extend its reach into underserved communities and enhance the quality of life for DC public and charter school students.
Follow #DCJF
Twitter
Facebook
Instagram
Media Contact:
Lydia Liebman Promotions:lydia@lydialiebmanpromotions.com
Our mailing address is:
Lydia Liebman Promotions
500 East 77th Street
New York, NY 10162
DCJF Contact:
Sunny Sumter, Executive Director
sunny.sumter@dcjazzfest.org, 202.800.8230
The DC Jazz Festival®, a 501(c)(3) non-profit service organization, and its 2020 programs are made possible, in part, with major grants from the Government of the District of Columbia, Muriel Bowser, Mayor; with awards from the National Endowment for the Arts, the DC Commission on the Arts and Humanities, an agency supported in part by the National Endowment for the Arts; the Office of Cable Television, Film, Music & Entertainment; the Office of the Deputy Mayor for Planning and Economic Development; and, in part, by major grants from the Doris Duke Charitable Foundation, the Galena-Yorktown Foundation, the Morris and Gwendolyn Cafritz Foundation, Wells Fargo Foundation, Gillon Family Charitable Fund, Venable Foundation, The Dallas Morse Coors Foundation for the Performing Arts, The Max and Victoria Dreyfus Foundation, the John Edward Fowler Memorial Foundation, and The Leonard and Elaine Silverstein Family Foundation. ©2020 DC Jazz Festival. All rights reserved.