DC JazzFest From Home Series Delivers Vibrant Live Jazz Performances Straight to Your Living Room
Extraordinary Festival Performances, Including Great Masters & Emerging Jazz Talent, Offered Completely Free Of Charge Saturdays at 7:00PM As Our Gift To The Global Music Community In This Challenging Time
WASHINGTON, DC – April 27, 2020 – DC Jazz Festival (DCJF) announces an extraordinary set of archival DCJF performances as a free video series. The DC JazzFest from Home Series will be available every Saturday, featuring rare, previously unavailable live performances from DC JazzFest's bountiful history of great performances from a variety of DCJF venue platforms, offering audiences unprecedented access to re-live past DCJF thrills or experience these great performances for the very first time!
The DC JazzFest From Home Series kicked off Saturday, April 25th with a performance by pianist Mark G. Meadows' band, featuring one of the fastest emerging upholders of the rich singing piano player tradition embodied by such greats as Nat "King" Cole, Shirley Horn, and Dianna Krall.
Saturday, May 2: The great alto saxophonist Kenny Garrett (still available on the DC Jazz Festival YouTube channel)
May 9: Melissa Aldana, Thelonious Monk Competition winner and the rising tenor saxophonist in jazz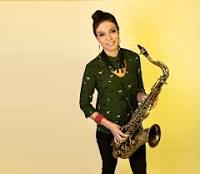 May 16: Gregoire Maret, the premier jazz harmonica master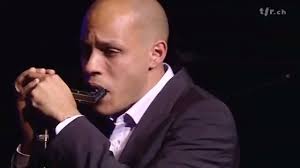 May 23: Ben Williams, in-demand bassist, Duke Ellington School grad, Thelonious Monk Competition winner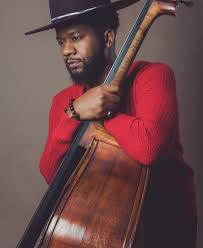 May 30: Rochelle Rice, Sweet Honey in the Rock alum and exceptional vocalist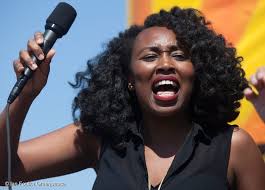 June 6: Ola Onabule, Nigerian-born, UK upholder of the grand male vocal jazz tradition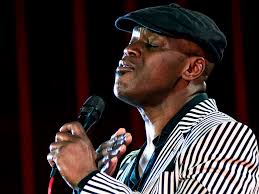 What is DCJazzFest From Home?
A free video series occurring every Saturday that will feature never-before-seen footage of DC JazzFest performances from years past along with live-streamed sets from DCJF artist alums. That's Saturdays at 7:00pm, great captured-live jazz performances delivered straight to your living room by the DC Jazz Festival, available via the DC Jazz Festival YouTube channel, and DC Jazz Festival Facebook Live page.
Subscribe To Our YouTube Page
This is the easiest way to stay up-to-date with the series! We'll also be announcing upcoming acts on our social media accounts so follow us to stay in the loop! www.YouTube.com/DCJazzFestival
Please Consider Making A Donation
Your contribution to the Series Support Fund will directly support featured DC JazzFest From Home Series artists and aid the DCJF Music Education Program as we continue to provide academic instructions to students around the DC metro area.
About DC Jazz Festival
Since 2005, DC Jazz Festival (DCJF) has provided enriching and entertaining jazz performances and programs that introduce students and adults from all walks of life to jazz; our nation's singular original art form. DCJF presents a selection of the jazz genre's most acclaimed artists as well as emerging artists, and provides enhanced exposure for the rich treasure trove of musicians from the Washington, DC area. Throughout the year, DCJF nourishes the community with free music education programs that extend its reach into underserved communities and enhance the quality of life for DC public and charter school students.
Follow #DCJF
Twitter
Facebook
Instagram
Media Contact:
Heather Mahoney, Publicist for DC Jazz Festival
hmahoney@aboutsage.com, 240.292.9492
DCJF Contact:
Sunny Sumter, Executive Director
sunny.sumter@dcjazzfest.org, 202.800.8230
The DC Jazz Festival®, a 501(c)(3) non-profit service organization, and its 2020 programs are made possible, in part, with major grants from the Government of the District of Columbia, Muriel Bowser, Mayor; with awards from the National Endowment for the Arts, the DC Commission on the Arts and Humanities, an agency supported in part by the National Endowment for the Arts; the Office of Cable Television, Film, Music & Entertainment; the Office of the Deputy Mayor for Planning and Economic Development; and, in part, by major grants from the Doris Duke Charitable Foundation, the Galena-Yorktown Foundation, the Morris and Gwendolyn Cafritz Foundation, Wells Fargo Foundation, Gillon Family Charitable Fund, Venable Foundation, The Dallas Morse Coors Foundation for the Performing Arts, The Max and Victoria Dreyfus Foundation, the John Edward Fowler Memorial Foundation, and The Leonard and Elaine Silverstein Family Foundation. ©2020 DC Jazz Festival. All rights reserved.