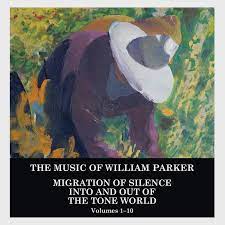 Bassist-composer William Parker, is along with his partner and co-producer, dancer-choreographer Patricia Nicholson Parker are the prime movers and presenters of the auspicious annual Vision Festival in NYC.  But first and foremost William Parker is a prodigious bassist and multi-instrumentalist who has carved out a powerful and influential presence in his quest for original music.
The latest recorded evidence of William Parker's expansive musical viewpoints is represented on the sprawling canvas of his 10-disc box set Migration of Silence Into and Out of the Tone World (Aum Fidelity).  As if the Vision Festival is not clear enough evidence of William Parker's selfless mission to promote original music in the art of the improvisors space, Migration of Silence is far from dominated by either Parker's bass presence.
Among those who express the music – William Parker's originals or otherwise – the list of guest improvisers invited in Parker's expansive laboratory for Migration of Silence are: violinists Jason Kao Hwang and Jean Cook, solo pianist Eli Yamamoto, vocal improvisers Ellen Christi, Lisa Sokolov, Fay Victor and Andrea Wolper, vibrapbonist Matt Moran, drummers Hamid Drake and Jackson Krall, the Universal Tonality String Quartet, and saxophonist Daniel Carter.  Given the depth and breadth of Migration of Silence Into and Out of the Tone World, plus the broad promise of that title in and of itself, clearly some questions were in order for William Parker.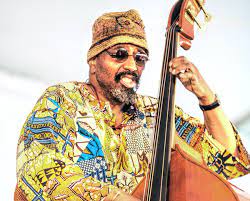 One of the interesting aspects of how you assembled this 10-CD project is that on 6 discs you're noted as having "Composed, Arranged & Produced" the performances; whereas on the 4 others you're listed as "Composed & Produced by William Parker".  As you put this project together, what compelled you to those slightly different relationships with what is ultimately all the music of William Parker?
The songs that I participate as a performer may be listed as composed and produced by William Parker. The songs that I am not playing on I might be listed as an arranger but all the music is tweaked shaped and informed by me on every track. Part of this is allowing or encouraging the players to be themselves to add to and interpret the music as they hear it.
Likewise you chose not to perform on several of these CDs.  Some might rightfully consider it a selfless move to release such a large boxed set of music, yet not be a dominant performer or in some cases not participate as member of the ensemble.  What went into your decisions to play on some of these sessions, and purely to compose and produce others?
I am basically a free improviser and don't wish to be bogged down with preset ideas that may be inside a composition if I play on the music it would be much more open than the versions that were released. Although many of the musicians on the recordings had studied with me and were very familiar with  both aspects of creativity, Improvisation is a form of composition and composition is a form of improvisation
Considering your long history with the Vision Festival and all of the great musicians and performances you and Patricia have produced on that festival down through the years, how did you determine that these particular players were the musicians you wanted to help you make "Migration of Silence Into and Out of The Tone World"?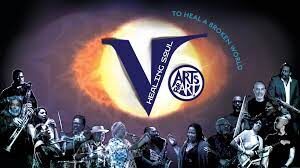 I like to use musicians who can un-tap and live with the mysteries that sound inside the music. If I like what someone is doing I will hire them male or female. Whether they are known or unknown to the music world. The first priority is the music. Creating a balance between under and over rehearsing.
Do you see this box set as a kind of recorded extension of what you & Patricia have established with the Vision Festival?
It covers some of the same principles social justice, freedom, anti-war, anti-racism. All of these things have been relevant in my music since the early 70's.
Ultimately what are you seeking to convey with such a large project as "Migration of Silence Into and Out of The Tone World"?
I am a multi dimensional human being and musician, and I am interested in so many different aspects of sound music poetry and theatre.  This box set touches  on some of these interests, including folk [music], strings, tempered and untempered sounds the many areas that were not approached on this box set.
After such an impressive and prodigious box set, what's next on your plate?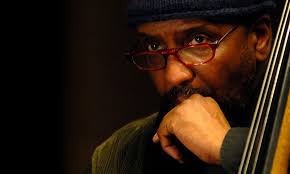 The next realease is s single CD called "Universal Tonality" featuring Dave Burrell, Biily Bang, Grachan Moncur III,Jerome Cooper, and many others.
Stay tuned…!