Several years ago, on assignment to write a magazine piece on the burgeoning crop of players and subsequent influence on the jazz scene from arriving young Caribbean musicians. Initial investigation turned up a number of exceptional and vital musicians… but completely male-centric, no women. Subsequent interview conversations recommended investigating a young woman vocalist of Haitian descent, who at that time was new to the scene. Introducing Sarah Elizabeth Charles.
My research revealed a refreshing vocalist of lovely, clear timbre with a healthy respect for delivering potent lyrics. Then I caught her at the venue below renowned Ethiopian-Swedish chef Marcus Samuelsson's chic Red Rooster restaurant, just up the street from one of the legendary crossroads of black America, 125th & Lennox. That particular evening Sarah Elizabeth Charles was singing with keyboardist Jesse Fischer's potent unit. I determined to introduce Sarah to DC audiences at the 2016 DC Jazz Festival. Sarah's latest release is Free of Form, an evocative, socially-conscious album full of penetrating, original lyrics. Clearly some questions for Sarah Elizabeth Charles were in order.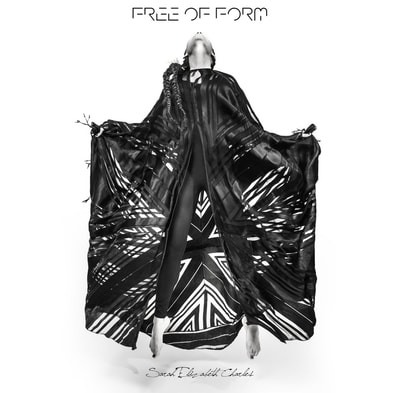 Would it be fair to characterize this release as a bit of a shift in direction for your artistry? And if so, how would you characterize that artistic shift?
I would say that Free of Form represents more of a natural progression in my artistry as opposed to a shift in direction. My band SCOPE's first two records, Red and Inner Dialogue, were snapshots of where we were as a band in those moments. On both of these projects, there are more covered/arranged content in addition to some original music. I feel that as the evolution of these albums commenced, so too did the process of slowly moving in the direction of what Free of Form was to become. We had started playing with vocal layers as early as 2011 with the recording of the song "Easy" on Red and began improvising in live performance and in the studio, playing with textures, rhythms and instrumental layers in 2012/2013 leading up to our beginning to record Inner Dialogue. I guess what I'm pointing to is what has felt like a very seamless transition from my songwriting/arranging space, to rehearsals, to live performance, to the studio and then circling back around to the songwriting/arranging space. This journey has all taken place in a cyclical manner and with the revolution of each project, we've been able to slowly evolve to where we find ourselves now as artists and as a band.
One thing I was struck by with Free of Form is your use of extended forms on an otherwise fairly quiet landscape. What were you going for in that regard?
This is a really interesting observation and I think it speaks to our main characteristics as a band which are grounded in remaining adventurous and fluid. The thing that I would say we are going for here is to allow enough space for freedom of expression. Each of those sections in the extended forms that you're pointing to are moments that can manifest and develop differently each time we play the song. They're meant as spaces where the song can take on a different meaning depending on where each person is energetically at the time that they are playing it. As the bandleader and the songwriter, I've grown to see the value of leaving this space for whichever members of SCOPE happen to be playing at any given moment. The music is able to take on its most true identity when the through composed and improvisatory sections are properly balanced. It's also just more fun for us.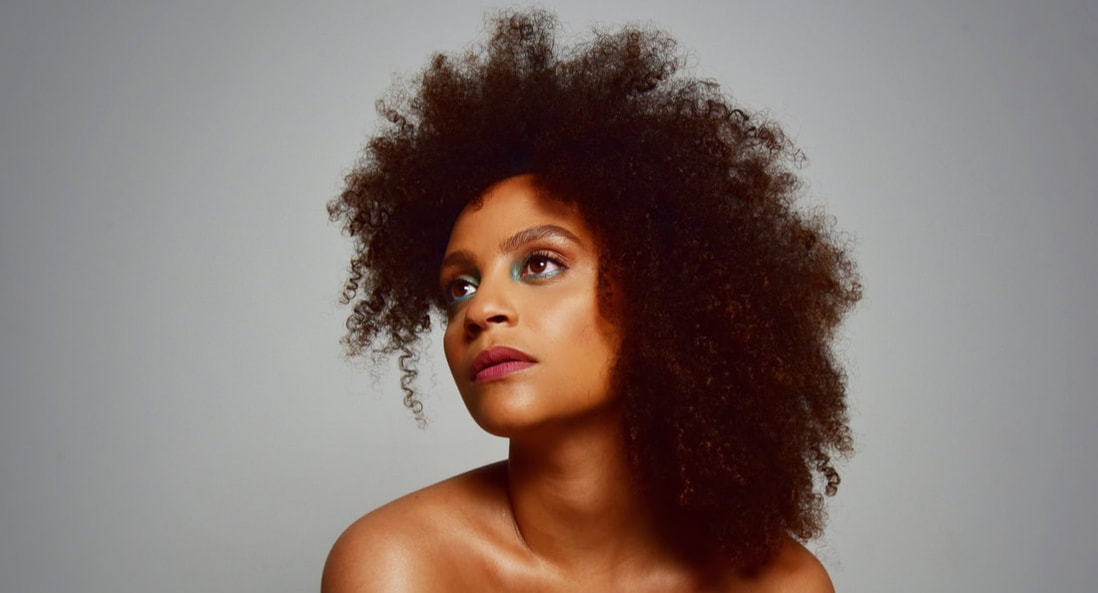 Clearly you've engaged a lot of creative electronics here, including multi-tracked voicings, etc. Thankfully none of that comes as a result of your engaging false narratives like the dreaded harmonizer, but you have certainly extended the vocal textures here electronically. Talk about your process for engaging those tools and why you felt and planned that sensibility with this release.
I love voices and playing with them in the studio. One of my favorite parts of tracking is to be able to record something, listen back to it and then head back into the booth and react to what is there right in the moment. It's almost like a form of improvisation for me that is super specific to the studio and that has slightly delayed action. Many of the multi-track voice moments were either done in this fashion or live on my looper while we were tracking. I love to able to play not only in response to others, but in response to myself and to push the limits of what the voice can be texturally at any given time in the music. In today's world, the studio and technology allow for really amazing opportunities for recorded sound and I enjoy playing with those limits and boundaries in ways that I feel serve the music that we are recording.
Trumpeter Christian Scott aTunde Adjuah is one of your key collaborators on this release. Talk about his contributions and what they meant to the overall ideas you had with this release.
I've been working with Christian since 2013 and consider him to be a collaborator, a mentor and a friend. His evolution as an artist led us to meet prior to the recording and release of Inner Dialogue and I am so grateful that he saw enough similarities in the directions that we were both moving in to want to work together. I remember when I asked him to produce Inner Dialogue. His initial response was "no" and I remember being silent on the end of the line and not knowing what to say. He then quickly followed up by saying that I was already producing my own material and that he'd only be interested in being involved if he were able to co-produce with me. This is one of the many moments that I've had working with Christian when I've realized how great our creative partnership could be. Since then, he has co-produced and played on both Inner Dialogue and Free of Form (which was the very first Stretch Music release not by Christian himself), I have guested and co-written songs on his most recent and upcoming 2020 releases and we continue to stay very closely connected, planning for SCOPE's fourth album to be released on Stretch Music in 2020. As a mentor, he's given me encouragement to push the boundaries of the music and to trust my gut and I am endlessly grateful for this. I see our creative collaboration as a continuous exchange and look forward to the work we'll be doing together in the future.
The tracks on this record are for the most part your originals, none of which I would characterize as being of the "baby I love you" canon. What were you going for with the themes and the lyrics of these songs?
This question is really great. I often joke with those closest to me that even my love songs sound intense and don't have the classic "baby I love you" type canon. I love that canon too, but it just hasn't really come out of me in that way yet. Maybe some day…
Many of the songs on Free of Form are meant to communicate a reaction and view point of occurrences in the outside world. The commentary of the lyrical content ranges from topics around police brutality ("Change to Come") and poverty ("Learn How To Love") to addiction ("Another Cloudy Memory") and the strength of the feminine spirit in all human beings ("Taller"). The overall theme points to being free of any pre-conceived notion as to what lyrical or musical content can or needs to be and letting myself react to the outside world in relationship to my own personal experience. I was writing this music in 2015-2016 and there were therefore many things happening in the world to inspire me. At this time, my teaching artist work in various settings (including with teens and at Sing Sing Correctional Facility as a part of Carnegie Hall's outreach division, at The New School forming new curriculum around Jazz and Gender and in Haiti with Rise2Shine) also inspired me to use my platform to tell my truth related to these topics and others. Our first album Red is a documentation of where we'd been, Inner Dialogue is a reflection of who I was internally at that time and Free of Form is a representation of where I want to go and what artistic space I want to occupy at this point in my journey.