Interview of nationally-recognized jazz author highlight of journal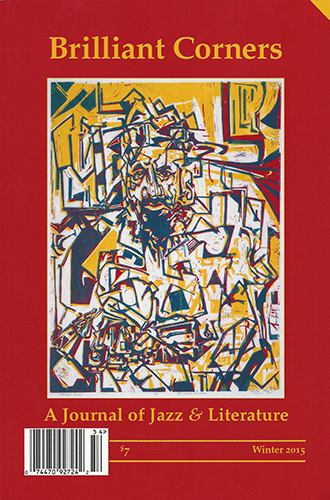 December 8, 2015
Interview of nationally-recognized jazz author highlight of journal
Download Image: Web
The recently released issue of "Brilliant Corners," a unique blend of literature about jazz, features an interview by prominent jazz author Willard Jenkins. Sascha Feinstein, Ph.D., professor of English and creative writing at Lycoming College, conducted the interview last May.
The publication includes excerpts of three of Jenkins' writings and an excerpt from an earlier interview he gave. Under Feinstein's guidance, Jenkins shares some of the larger influences on his writing style and love for music, particularly jazz.
Willard Jenkins is a journalist, arts consultant and presenter, and co-author of "African Rhythms: The Autobiography of Randy Weston." His writings have appeared in scores of publications specializing in music. He also has written liner material for records and CDs of a number of jazz greats, including Dizzy Gillespie, Clifford Jordan, Joe Lovano and Cannonball Adderley.
Readers also will find an enticing array of poetry, stories and essays about the musical genre by a variety of authors, including Al Young, a former poet laureate of California and author of four books; poet and trombonist Tony Whedon; Robert Gibb, whose work has earned a National Poetry Series award and a Pushcart Prize; and poets Linda Susan Jackson and Richard Jackson, who have earned multiple fellowships for their works.
Founded in 1996, the journal is edited by Feinstein and published biannually. A subscription costs $12 a year ($18 for international orders). Send check or money to Brilliant Corners, Lycoming College, 700 College Place, Williamsport, PA 17701. More information can be found at www.lycoming.edu/BrilliantCorners.
Published at Lycoming College, "Brilliant Corners" is funded in part by Lycoming College, the National Endowment for the Arts, the Pennsylvania Council of the Arts and private endowments.