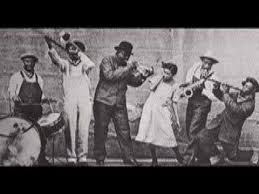 The DC Jazz Festival Introduces DCJazzPrix
New national competition will recognize and support top rising jazz band talent
WASHINGTON – December 17, 2015 — The DC Jazz Festival® (DC JazzFest) today announced the launch of DCJazzPrix, a national jazz band competition that aims to identify and showcase emerging and exceptional jazz band talent from across the U.S. The event is designed to help launch and promote the careers of emerging jazz artists committed to sustained and creative band development and performance opportunities.
Providing a unique professional performance and adjudication platform for jazz bands that is outside of the traditional academic or commercial competition arenas, the Call for Applications and Guidelines for DCJazzPrix – including eligibility, review criteria, terms, registration payment and digital submission requirements – will be announced on January 7, 2016 at dcjazzprix.org. A prestigious panel will adjudicate with an array of criteria based on artistic merit and artistic excellence.
"We are excited to introduce DCJazzPrix, a national competition that adds yet more cultural significance to the DC Jazz Festival, and to the national jazz community," said Artistic Director Willard Jenkins. "We envision the competition adding a bold new element to our festival, one which responds to the challenges lesser-known bands face when seeking inclusion in the major jazz festival circuit, even when they are clearly excellent and poised for greater exposure."
The competition will offer a well-timed catalyst to elevate emerging jazz bands to a national festival platform by providing a substantial $15,000 cash prize and year-long association with the DC Jazz Festival to include: extensive public exposure; business support and career navigation services; and a main stage 2017 DC Jazz Festival paid engagement.
"DCJazzPrix is a natural extension of DC JazzFest's cultural mission, and is a wonderful complement to the rich jazz legacy of Washington, DC" said Executive Director Sunny Sumter.
The fastest-growing jazz festival in the U.S., the DC Jazz Festival dates are June 10-19, 2016. For more information about the DC Jazz Festival, visit www.dcjazzfest.org.
Keep up with the DCJF:
• Twitter: @dcjazzfest #DCJazzPrix
• Facebook: facebook.com/dcjazzfest
f
• Instagram: @dcjazzfest
High resolution imagery here: https://www.dropbox.com/sh/rmw2z7rms4s38vp/AAAwtWpJ0mGmh9Wg1BZcAbP6a?dl=0