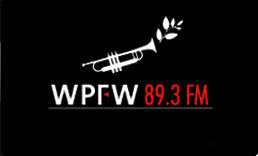 When I arrived in DC in '89 to accept a position at the former National Jazz Service Organization, Washington was blessed with an abundance of jazz radio, particularly by comparison to most markets. Back then there was WDCU "Jazz 90" and WPFW 89.3 FM. Few markets in the world could boast of one public and one community radio station whose majority music mandate was jazz. Those radio riches only lasted a few more years as the University of the District of Columbia, which held the license and served as home for WDCU, eventually abdicated its throne and caved in to university fiscal shorts, foolishly and myopically selling off its frequency to CSPan Radio.
Meanwhile I had begun what has been a very fruitful 26-year programming relationship with WPFW 89.3 FM. Starting with a long stint as "Friday Drivetime Jazz" host, later migrating to a 5am-8am slot on Thursdays, and my current 10pm-midnight Wednesday "Night Jazz" post. For those not familiar, WPFW is part of the perpetually embattled Pacifica Network of stations, the last outpost of left-leaning radio in America. WPFW in recent years has adopted the operating credo of "Jazz and Justice Radio," owing to its provocative mix of peace & justice news, talk, and hard-hitting information programming, and the continued provenance of jazz as the core of a music mix that also includes a M-F noontime blues hour, a quite popular old school R&B and Caribbean music mix on Saturdays, and a weekend liberation-oriented hip hop collective. Luckily for WPFW, when WDCU went the news/talk route under CSPan's stewardship, the best & brightest of its former jazz programmers migrated over to WPFW, including Candy Shannon, Faunee Williams, Tim Masters, and the venerable Rusty Hassan, DC's reigning jazz radio veteran.
Jazz programming on WPFW is in the main a highly popular Sunday strip 9am-6pm; M-F 5am-8am, and 7pm throughout most nights, with certain after-midnight programmers striving for an eclectic mix with jazz at its core. And in this day and age that is indeed a robust menu of jazz programming. Check www.wpfwfm.org for complete scheduling information, our "listen live" streaming service, and running playlists during music programming.
Joining the year-end parade of "Best Of" listings, we recently conducted the 2015 WPFW Jazz Programmer's Poll, which asked programmers to list their picks for the top ten new releases of 2015, as well as their personal picks for their three favorite live jazz performance experiences during the year. Clearly the results prove out the eclectic, free form nature of WPFW, jazz programming not governed by a station playlist; jazz programming governed purely by our volunteer programmers' individual tastes. Each WPFW programmer has a weekly stint, generally in the 2-3 hour range, and all program their own shows from their personal record collections. I doubt seriously if jazz programming anywhere in the U.S. is more eclectic than is reflected in the results of our 2015 WPFW Jazz Programmer's Poll.
WPFW 2015 Jazz Programmer's Poll
TEN BEST
(Artist/Album title/Label)
Cecile McLorin Salvant, For One To Love, Mack Avenue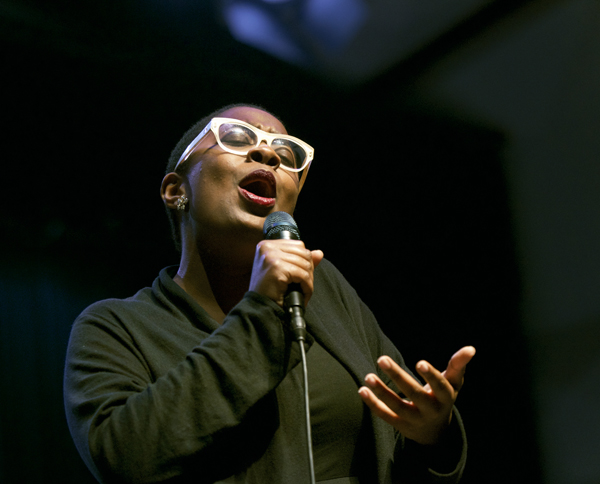 Tri-C JazzFest 2013 Photos by Jeff Forman
Heads of State (Gary Bartz/Larry Willis/Buster Williams/Al Foster), Search for Peace, Smoke Sessions
Kamasi Washington, The Epic, Brainfeeder
Jack DeJohnette, Made in Chicago, ECM
Steve Coleman, Synovial Joints, Pi
Joe Locke, Love is a Pendulum, Motema
Maria Schneider, The Thompson Fields, ArtistsShare
Vijay Iyer, Break Stuff, ECM
Danilo Perez/John Patitucci/Brian Blade, Children of the Light, Mack Avenue
Fred Hersch, Solo, Palmetto
AND THE REST OF THE BEST OF 2015…
Jose James, Yesterday I Had the Blues, Blue Note
Tomeka Reid Quartet, Thirsty Ear
Nicole Mitchell/Tomeka Reid/Mike Reed, Artifacts, 482 Music
Sons of Kemet, Lest We Forget What We Came Here For, Naim
The Avant-Age Garde, Heroes Are Gang Leaders, CD Baby
Dave Douglas, Brazen Heart, Greenleaf
Makaya McCraven, In The Moment, International Anthem
Weather Report, The Legendary Live Tapes 1978-1981, Legacy
John Scofield, Past Present, Impulse!
Luciana Souza, Speaking in Tongues, Sunnyside
Rudresh Mahanthappa, Bird Calls. ACT
Aaron Diehl, Continuum, Mack Avenue
Satoka Fuji Tobiro, Yamiyo Ni Karasu, Libra
Lionel Loueke, Gaia, Blue Note
Amina Figarova, Blue Whisper, In + Out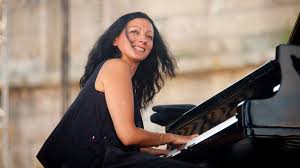 Chris Potter Underground Orchestra, Imaginary Cities, ECM
William Parker, For Those Who Are Still, AUM Fidelity
Jamal Moore & Organix Trio, Ancestral Communion, Ankh Djed
Henry Threadgill, In for a Penny, In for a Pound, Pi
Darius Jones, Le Bebe de Brigette, AUM Fidelity
Lizz Wright, Freedom & Surrender, Concord
Charenee Wade, The Offering-The Music of Gil Scott-Heron, Motema
Elijah Jamal Balbed, Lessons from the Streets, EJB
Christian McBride Trio, Live at the Village Vanguard, Mack Avenue
Robert Glasper Trio, Covered, Blue Note
Chris Washburne & The Syotos Band, Low Ridin', Zoho
Abbey Lincoln, Sophisticated Abbey, HighNote
Ben Williams, Coming of Age, Concord
Harold Mabern, Afro Blue, Smoke Sessions
David S. Ware & Apogee, Birth of a Being, AUM Fidelity
Orrin Evans, The Evolution of Oneself, Smoke Sessions
George Cables, In Good Company, HighNote
Matthew Shipp, The Conduct of Jazz, Thirsty Ear
Jason Miles/Ingrid Jensen, Kind of New, Whaling City
Jeremy Pelt, Tales Musings and Other Reveries
Ron Carter, My Personal Songbook, WDR
Marshall Gilkes & the WDR Big Band, Koln, WDR
Terri Lyne Carrington, Mosaic, Concord
Stanley Jordan & Kevin Eubanks, Duets, Mack Avenue
Snarky Puppy, Sylvia, Impulse!/UMC
Charles Lloyd, Wild Man Dance, Blue Note
SF Jazz Collective, Live at SF Jazz Center, SF Jazz
Albert "Tootie" Heath/Ethan Iverson/Ben Street, Philadelphia Beat, Sunnyside
Sarah Elizabeth Charles, Inner Dialogue, Musiq
Najee, You Me and Forever, Shanachie
FAVORITE 2015 DC-Area JAZZ PERFORMANCES…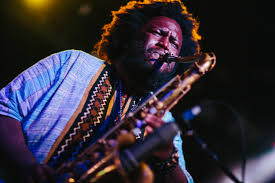 Kamasi Washington (Howard Theatre)
Ernest Dawkins Orchestra (CapitalBop Loft Jazz/DC Jazz Festival)

Nicole Mitchell/Tomeka Reid/Mike Reed (CapitalBop Loft Jazz/DC Jazz Festival)
Tomeka Reid Quartet (Transparent Productions/Bohemian Caverns)
The Cookers (Historic Synagogue Sixth & I/DC Jazz Festival)
Tenor Summit (Paul Carr/Craig Handy/Marcus Strickland/Mid Atlantic Jazz Fest)
Jamal Moore and Organix Trio (CapitalBop Loft Jazz/DC Jazz Festival)
Andrew White (Blues Alley)
Jack DeJohnette (the Hamilton/DC Jazz Festival)
Cassandra Wilson (Kennedy Center)
Revive: Clifford Brown/Sarah Vaughan Reimagined (Kennedy Center)
Jason Moran Finding a Line: Skateboarding, Music and Media (Kennedy Center)
Strickland Brothers (Kennedy Center)
Cecile McLorin Salvant (Historic Synagogue Sixth & I)
Sean Jones (Mid Atlantic Jazz Festival)