Full disclosure: I'm no audiophile. Call it a record collector's conceit or think of it as a measure of protectionism for an old-schooler who has been collecting vinyl Lps (and a few 45s to boot) since the late 1960s, amassing a decent collection (which the average Jack or Jill might consider rather massive) of vinyl records that dominates a large room, As a result I've viewed with curiosity news of the resurgence of interest in vinyl records. Sounding the steady drumbeat pointing to the whys & wherefores of this resurgence has been Jim Eigo and his daily Jazz Promo Services posts. Having volunteered at my local Friends of the Library used book store in Wheaton, MD for the last several years as weekly vinyl recordings intake manager (a stint chronicled in an earlier Independent Ear post), it was with interest that I read the following news:
"A new kind of record label with a curated repertoire of world class musicians. Newvelle ships six impeccably produced and beautifully packaged vinyl LPs to your door every year. This music is available only on vinyl and solely through Newvelle."
Spotting such endlessly creative artists as NEA Jazz Master drummer Jack DeJohnette (delivering a solo piano date no less!) and pianist Frank Kimbrough among the initial batch of Newvelle releases, not to mention counting drummer Billy Hart and bassist John Patitucci as sidemen in the accompanying photo as participants in Newvelle's maiden voyage releases, guaranteed a certain high level of artistic sophistication. Those names alone lent a certain credibility, and overall the whole concept seemed rather intriguing; so we sought one of the Newvelle principles, Elan Mehler, for some whys & wherefores.

What is the philosophy behind the launch of Newvelle and why vinyl only?
I think vinyl is answering a question in the music industry that the industry didn't see coming, and that is "How do I reconnect with recorded music?" With Newvelle, we have recorded some world class music and we're releasing it on what we think is the best sounding medium for this music.
However, what we really drew us to creating Newvelle is that we saw in this vinyl resurgence an opportunity for a new model for releasing music. A musically and aesthetically uncompromising model, devoted to high quality, where musicians are paid upfront and keep their rights to the music and where a stable economic model is provided by a membership base, allowing the art to be paramount.
Detail how one becomes a "member" of Newvelle and the benefits of membership.
Currently we have two ways to become a member.
1. Once we launch, prospective members will be asked to pay an entrance fee and then a monthly fee. There will be some exclusive online content available to members and invitations to special events/concerts; but the principal benefit of membership is that members will be sent one record to their home every other month. We believe that we are offering something unique. We are not disseminating any digital copies of these albums and these are not re-issues of old recordings; what we are doing is testing if there's enough of an audience that wants exclusive access to this brand new music, recorded impeccably and presented in only one format, to make this model work. Members will be supporting a model from studio to press that actually pays musicians up front AND lets them keep control and rights to their music.
2. Starting in January 2016 we are launching a crowd-funding campaign to get Newvelle off the ground. During the 6 week campaign we will be selling two month memberships. This means you will get Frank Kimbrough's record sent to you, with no further obligation to buy. Members will not have to pay the membership fee if they choose to continue. We will also be selling 12 month subscriptions upfront which means of course that all 6 records will be sent over the course of the year, with no entrance or monthly fees.
Apparently curated cover art is a key component of Newvelle. Talk about how that works and the role visual art will play in Newvelle going forward.
The cover art follows directly from the medium. Once you have only one format in which you're releasing and that format is a 12' by 12' vinyl (no digital, no tiny CD cover), well than you have a beautiful canvas to work with. So, although it certainly starts with the music, we have been able to attract some world class artists that are interested in participating in a project like this. Bernard Plossu, who's photos are comprising the covers and gatefold interiors of our first series of six records, is a national treasure in France. His work is inspiring, creative, surprising, mysterious and above all, gorgeous. We feel extremely blessed that he has allowed us access to his enormous catalogue. Curating the series was a joy and a challenge. I called an old friend, Andrew Burke from the celebrated artistic duo Simmons and Burke to help me tease out relationships. The idea is really to utilize all the space of 6 vinyl covers and 6 interiors to allow something beautiful to happen.
Lastly, we didn't want to have traditional liner notes on the record. But we did want to have some text. Incredibly, we found poet Tracy K. Smith was willing to print copies of her work from her Pulitzer prize winning collection "Life on Mars" on the record sleeves. As we were selecting works to use, I found pieces that I think fit beautifully the aesthetic and the intention and, for lack of a better word, the "vibe" of what we were trying to produce. The concept is to have separate streams of artistic output; musical, visual and literary, all presented in the best possible quality we can achieve, and without any part leaning on any other. The relationships between the musical, visual and literary are hopefully not explicit but felt.
How do you envision and position these releases as "bi-monthly events" as you describe them?
Well thats pretty much what I was getting at in the last response. It's also about the way that vinyl makes you slow down when you listen: you have to flip a vinyl record over after 20 minutes, you can't put it on in your car. Its more of a meeting with the music then something you can just plug into your daily life; a bi-monthly rendezvous. (We are at least 50% French here, we're allowed to say things like that.)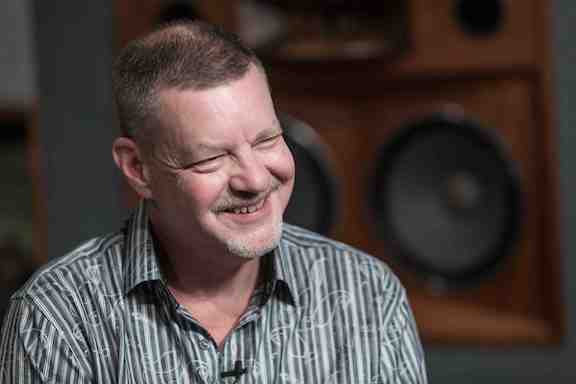 FRANK KIMBROUGH
How did you forge relationships with the artists in your initial releases, and why those particular artists?
I'm a pianist and composer that worked in NYC for 12 years, before moving to Paris in 2010, so I have relationships with a lot of musicians in New York. The very first person I thought of when I set up this project was Frank Kimbrough. I studied with Frank at NYU in the late 90's so I know him well. Frank's tone, touch and above all his melodic and lyrical sense embody exactly what we're looking to release at Newvelle. Frank's been living in NYC since the 80's but doesn't fall into the idea of a "New York sound" rather, Frank embodies what I think is a truer sense of New York Jazz. Frank is a musician's musician, he can play with the best and make them sound better, but he's always himself, and has a voice that rings out. I wrote more about Frank and my relationship with him at NYU here. Our first release with Frank also features musicians that I've admired and played a lot with in NYC. Andrew Zimmerman the saxophonist is another person I thought of immediately. I think Andrew has that same, rare sense of melodic purpose and he plays with one of the best tenor saxophone sounds on earth.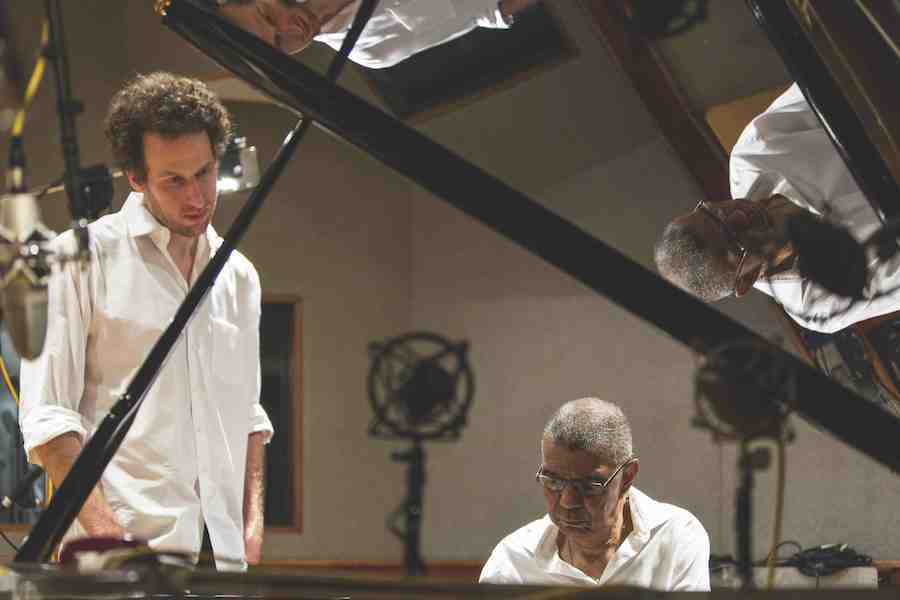 ELAN & JACK DEJOHNETTE AT JACK'S SOLO PIANO SESSION
Recording a piano record with Jack DeJohnette was a dream come true. The first time I heard Jack play live was when I was fourteen and he was touring with the Gateway Trio featuring Dave Holland and John Abercrombie. It was my first jazz concert! Everyone knows that Jack is one of the greatest drummers to ever hold a stick, but I've always greatly admired Jack's compositions and touch on piano as well (He did play some piano on that concert as well). We reached out to him with the idea, and he liked our model and responded immediately. To have him come back and play drums with Leo Genovese's Trio along with Esperanza Spalding was, of course, unbelievable. Just being in the studio, was one of the most intense musical experiences of my life. Jack introduced me to Leo's music but he's quickly become one of my favorite living musicians.

I know both Ben Alison and Noah Preminger, through Frank Kimbrough and from my time living in NYC. I've admired Ben's playing and writing since I was a teenager and first arrived in New York. He's another musician driven by a melodic sense that is the engine behind everything he does. And his sound on bass is unparalleled. Noah, is a younger guy but he doesn't play like it. He's got technique that goes on for miles but he's never in thrall to it. For this date he's playing all ballads but a tune selection that's going to surprise some people. Between these two dates the sidemen are: Billy Hart, Ben Monder, John Patitucci, Ted Nash and Steve Cardenas. Holy shit!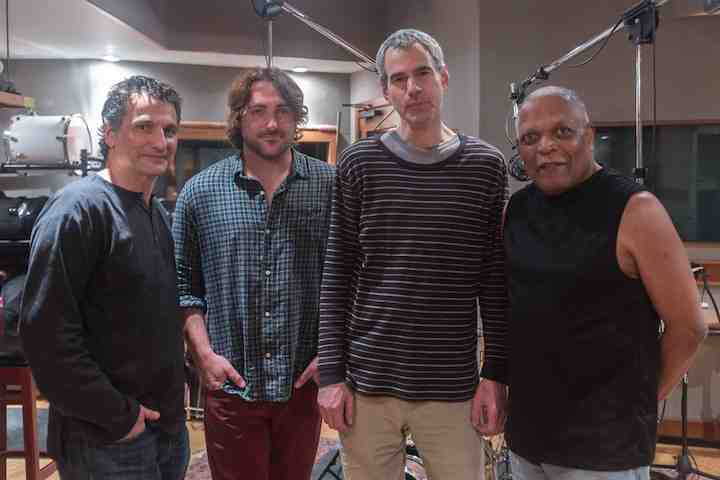 L to R: JOHN PATITUCCI, NOAH PREMINGER, BEN MONDER, BILLY HART
We also made a record with the great Don Friedman. Don is another guy who I know from when he was studying at NYU. Don played on some of my favorite records of all time. In 1960, he recorded two semi-forgotten gems with Booker Little "Out Front" and "Victory and Sorrow," these records were so beautiful and progressive and featured titanic musicians like Eric Dolphy, Julian Priester, George Coleman and Max Roach. For the session we recorded, Don revisited these masterpieces with his trio and, at the age of 81, destroyed. I can't wait to share this one with the world.
What advice do you have for artists who may wish to affiliate with Newvelle? Are you open to artist inquiries or do you develop those relationships on your own?
Absolutely open to inquiries! I'm at elan@newvelle-records.com
PHOTOS BY: William Semeraro