My WPFW colleague, scholar, educator and all-around jazz stalwart around town, Rusty Hassan recently posted an interesting post-concert observation in Facebook that struck a chord. Anyone who has read the Independent Ear knows that as a frequent jazz performance audience member, as well as a presenter of the music, I've often written on the seemingly lost art of jazz artists connecting with their audience – many failing to make even minimal efforts at doing so. These attitudes do little to build the audience for the music, as Rusty has keenly observed. Musicians: don't sleep this responsibility, lest you some day find yourselves only playing for your peers, and that ain't no way to make a living!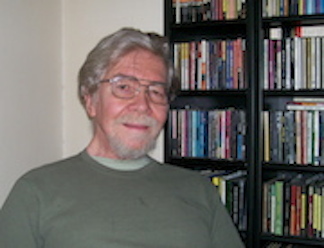 RUSTY HASSAN AMIDST SOME OF HIS TREASURES
The Artists' Responsibility
by Rusty Hassan
The Mid-Atlantic Jazz Festival had a panel discussion moderated by your partner, Suzan Jenkins, that intrigued me. It was titled "Is Jazz Education Killing The Jazz Audience" and featured prominent musicians who were also educators, Paul Carr, Delfeayo Marsalis, Connaitre Miller and Rufus Reid. As often happens at festivals with overlapping performances and and the opportunity to engage musicians in conversations, I missed the beginning of the session. I had been talking with James Carter about Leo Parker and Art Blakey–great excuse! When I entered the room it was evident that the provocative title related to a topic I had been concerned about for years, musicians relating to their audiences.
Each of the panelists related instances of young musicians, products of some of the best jazz education programs, giving performances where they had little or nothing to say to the audience.
The point of the forum was to emphasize how jazz education programs are producing musicians who are talented and proficient on their instruments but are unwilling to relate to their audiences beyond the performance. The attitude among younger artists coming out of the programs seems to be the performance should speak for itself and if Miles, Monk and Trane didn't talk from the stage, why should I. The panelists all stressed that at a time when audience development is imperative for the music, musicians should communicate something about their music to the audience.
A couple of weeks after the Festival I attended a concert at the Clarice Smith Performing Arts Center at the University of Maryland. It featured Tigran Hamasyan on piano with Sam Minaie on electric bass and Arthur Hnatek on drums. I took a friend who was visiting from out of town and is a casual jazz fan. Shortly after the performance I posted the following on Facebook: "A few weeks ago at the Mid-Atlantic Jazz Festival Suzan Jenkins conducted a forum with Paul Carr, Delfeayo Marsalis, Rufus Reid and Connaitre Miller about the importance of younger musicians connecting with their audience.
On Friday I saw Tigran Hamasyan give a fascinating performance at the Clarice Smith Center. Tigran, originally from Armenia and a winner of the Monk Competition, obviously drew upon his Armenian musical heritage in his performance. Halfway through the concert he said something like, "Yo Maryland, was up? On bass, Sam Minaie. Arthur Hnatek on drums. I'll now play one of my compositions, Out of the Grid." That was all he said to the audience.
The program for the concert included a bio by Guardian writer John Lewis which includes a discussion of how Tigran incorporates Armenian themes in his music and Tigran's liner notes to his album
MOCKROOT. It would have been helpful if Tigran told us the names of the compositions he was performing and a little bit about his music. When you are incorporating Armenian and classical themes into original compositions, the music doesn't necessarily speak for itself. An object lesson of what Jenkins, Carr, Reid, Miller and Marsalis were emphasizing about connecting to the audience. I did enjoy the performance."
That FB post generated considerable discussion with insightful comments from Paul Carr and Larry Appelbaum. My favorite was a brief one from Bobby Watsond. He said, "People like to hear the artist speak. Not my idea. This was told to me." I saw Bobby perform a number of times with Art Blakey and the Jazz Messengers in the 1970s where he would
announce the tunes for the band. But at some point before the end of the set Art would always get up from behind the drum set and address the audience. I suspect it was Mr. Blakey who told Bobby Watson that people like to hear the artist speak.
Tigran's performance was in the smaller cafe style auditorium at the center. The audience consisted mostly of students with a few of us older folks in the mix. I imagine there were a number of music students who had participated in his workshop. Perhaps he felt that he had talked with most of the audience already. The program notes contained his illuminating discussion of the tracks
on his latest album which I presume were among the compositions he played. I'm perplexed as to why he didn't convey some of this information to the audience without assuming everyone would read the entire program. At least he could have told us the names of the compositions so that we could read about them later. My friend who accompanied me to the concert commented that he felt Tigran's performance lacked soul. Perhaps some explanation to the audience along the lines of what he wrote would have given my friend some insight into his Armenian soul.
I saw another pianist a few weeks later that was very much in contrast to Tigran in how he related to the audience. Wade Beach is a Washington area pianist who spent twenty years with the Airmen of Note. He currently performs with Andrew White. That particular evening he performed as part of a series of solo piano recitals at the Arts Club of Washington. The series features area pianists such as Allyn Johnson, Lafayette Gilchrest and Janelle Gill performing original material.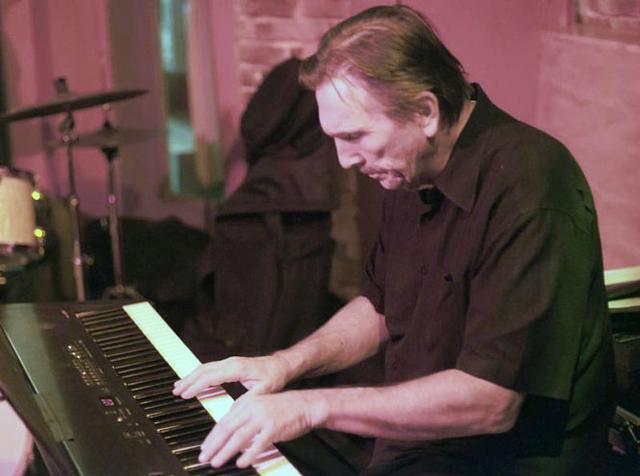 WADE BEACH
Wade seems to be somewhat shy and humble but is an incredible pianist. He mixed in a few standards with his original compositions. He announced each tune with a few words of explanation about what went into the composition. He joked about academic jargon while explaining what a contrafact is musically, mentioning that Ornithology is based on the chords of How High The Moon. He related to the audience members so that they could relate to the complexity of his music. The audience at the Arts Club skewed older than that at Clarice Smith, probably mostly casual jazz fans like
my friend who had gone to see Tigarn with me or members of the Club.
In my conversations afterward folks told me they not only enjoyed the performance but they appreciated Wade's commentary. This is not to say the audience did not appreciate Tigran's performance; they obviously did, applauding for an encore. But I think Tigran may have lost one potential fan by not relating verbally to the audience.
Artists who feel that their artistry is such that they don't have to talk to their audience often cite Miles Davis as someone who felt that the music should speak for itself. Well, he was Miles Davis. I'll never forget taking my daughter Kenja to see Miles at Constitution Hall when she was in high school in 1985. He had large signs made up with the names of the musicians in his band. When Kenny Garrett soloed Miles would hold up the sign with Kenny's name on it.
Miles related to the audience while demonstrating a sense of humor mocking his reputation as someone who would not communicate to his fans. My daughter got the joke. A few years later I took her and a Princeton classmate to hear Dizzy Gillespie at Blues Alley. While I was groaning at the jokes I had heard countless times, the audience was cracking up. They, of course, hadn't heard those jokes before. Dizzy drew them into his music and made them fans.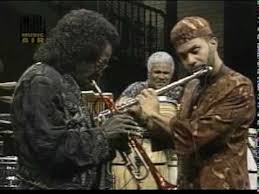 MILES & KENNY GARRETT DURING THE ERA OF MD'S BAND INTRO PLACARDS
Jazz has always had a "hipper than thou" syndrome. It's part of the culture and most of of us who are part of the music revel in it. I certainly do. We love a genre that's not the popular music of mass consumption. We'll dis an artist who becomes popular as a sellout. If we love a particular artist, it is frequently at the expense of another. Jazz musicians are, of course, fans of the music as well as performers and have been the essential participants in this culture of cool from the beginning. This has certainly impacted the size of the audienceBut now the music needs listeners more than ever. I'm not talking about the death of jazz here. It will certainly survive. But musicians should be more inclusive in reaching out to the folks who come out to their performances.
I'm also not advocating the watering down of the artistry of the music. I've been to concerts by artists such as Anthony Braxton and Cecil Taylor where they have talked with the audience about the titles of their compositions and thanked them for coming out. On a positive note with the younger musicians, I saw Braxton Cook, a young saxophonist who studied with Paul Carr before going on to Julliard, relate very well to those who came out to the Bohemian Caverns to hear his group. He clearly absorbed the lessons Paul Carr imparted about stage presence. If only his young peers would do the same. Jazz is indeed a bit of a mystery to many who come out to hear the music and you want those who feel that way to feel welcomed, ultimately to come back and hear more.