A select Who's Who on the contemporary DC area jazz scene
By Willard Jenkins
Along with colleagues Blair Ruble, Prof. Maurice Jackson, Rusty Hassan and others I recently had the pleasure of participating as one of the writers in a new issue of the Washington Historical Society's magazine focusing on DC's rich jazz history. You can visit that issue at the following link: http://www.historydc.org/publications/washhistory.aspx
Washington, DC, actually a metropolitan region in and of itself when you consider its Maryland and Virginia environs, is rich in jazz history. The current wealth of contemporary jazz talent that resides in the DMV (DC-Maryland-Virginia) and performs around the area, with the most kinetic activity squarely within the confines of DC itself, is robust.
The following series of capsule profiles reflect the level of jazz talent affluence this area enjoys, focusing on a mere percentage of the exceptional musicians living and performing in our midst. Contributors all, we've chosen to break these artists down into three different categories to reflect at least some measure of what they bring to arts & culture in the DC area.
Two factors stand out in these profiles, particularly of those younger artists represented here who have arrived on the DC jazz scene since the 1990s – it is truly remarkable how many of them are graduates of the Duke Ellington School of the Arts, and how many received their advanced training at Howard University. Those two institutions have contributed immeasurably to invigorating the 21st century DC contemporary jazz scene. Another factor to be mindful of is the number of musicians in these profiles whose importance as scene or business innovators compels their presence here.
PERENNIAL TONE SETTERS
Here's a sampling of veteran DC area artists who perennially set the tone for the DC jazz scene.
Sharon Clark, voice.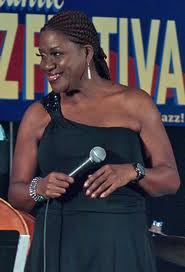 Blessed with a rich, honeycombed voice, and impressive sense of time, Sharon Clark, based on the glowing notices she's been getting from her regular forays to such singer's haunts as Manhattan's chic Metropolitan Room, stands poised for international recognition. As JazzTimes magazine succinctly put it, Ms. Clark is "a revelation," but here on the DC scene we've known that for more than a minute!
Tasty Platter: My Tribute to Shirley Horn (CD Baby)
Marshall Keys, saxophone. One of several DC-resident artists who've made State Department tours, Marshall Keys is a DC perennial who always contributes to whatever setting he's called into – from Stevie Wonder to Jason Moran's Bandwagon. In addition, he's a big booster of DC's burgeoning jazz talent: "I've been telling anyone who'll listen that between DC and Baltimore, the number of really good players is as high or higher than at anytime I can recall." For Marshall Keys, versatility and flexibility are a hallmark.
Tasty Platter: Times Aligned (CDBY)
James King, bass. James King is DC's first call bassist whenever visiting artists require a rhythm section. A native of Houston, King is a regular with the Smithsonian Jazz Masterworks Orchestra. His vast experience has ranged from vocal bandstands the likes of Freddy Cole and Shirley Horn to such restless explorers as Gary Bartz and Pharoah Sanders. King brings an opulent, full tone and deep rhythmic sensibility to whatever bandstand he graces.
Tasty Platter: Allen's Odyssey (CDBY)
Tony Martucci, drums. Drummers blessed with good taste are known far and wide; so it's never a surprise to find Tony Martucci digging the scene whenever one of his traveling cohorts comes to town. His range of experiences, including Mose Allison, Charlie Byrd, Dewey Redman, and Joe Henderson, to the Russian/American co-op called Partners in Time (formerly Jazznost) certainly bears out his skills as an adept traps man. "What I have observed," says Martucci, "is that Washington is now viewed globally as a hotbed of talent and creativity. No longer is moving away a prerequisite for relevance."
Tasty Platter: Life in Hand (CDBY)
Steve Novosel, bass. The DC scene is particularly blessed with rangy bass players and Steve Novosel is the senior member of that crew. Novosel's wealth of experience is broad and impressive and his discography boasts the invaluable lower end essence he brings to all manner of bandstands. Though he's provided stellar support to myriad recordings, curiously Steve Novosel has yet to make his own recording!
Tasty Platter: w/David Bond Quartet, The Early Show (Live at Twins Jazz) (CIMP)
Lenny Robinson, drums.


Yes, you're getting the picture, the DC scene has first-class rhythm section players, and you can add Baltimore native Lenny Robinson to the list of first-rate drummers. Lenny's credits include some of the most facile contributors to the scene, but lately he's invested a good deal of energy in his own Lenny Robinson Group, the cooperative trio Three For All, and an organ unit he calls the Organic Trio; for each of which Lenny also serves as producer.
Tasty Platter: Songs I Like to Play (CDBY)
Harold Summey, drums. Besides the impressive number of Duke Ellington School and Howard University grads who continue to nourish the DC jazz scene, one supply house that may be overlooked is the military bands in the area. Harold Summey, who won the initial Thelonious Monk Competition for drums in '92, has performed extensively with the US Army Blues jazz ensemble. Additionally he's worked with such NEA Jazz Masters as Sonny Rollins and Wynton Marsalis.
Tasty Platter: w/Byron Morris, Unity Y2K (By-Mor Music)
Andrew White, saxophones. Recognized internationally, Andrew White is a true DC jazz legend. Known for his virtuosic playing on all manner of reed instruments, in most recent times his concentration has been on the alto and tenor saxophones. There's also a legion out there that remember his electric bass prowess with Weather Report, or perhaps his touring on bass guitar with Stevie Wonder; or maybe they know him for his bold series of tales from the bandstand, or for his vast discography and catalogue of original compositions. These days Andrew doesn't emerge with great frequency, but when he does he truly brings the fire.
Tasty Platter: w/Michael Thomas Quintet (featuring Andrew White), Live at Twins Jazz (Jazhead)
SCENE MAKERS
These artists are not only playing the clubs and concerts around the DC area, they're also a diverse lot who have taken often unique initiatives to contribute to the DC jazz scene in a multitude of ways beyond the bandstand.
Michael Bowie, bass-educator. Signature jazz singer Billie Holiday always said the most important member of her band was the bass player. If that's indeed the case then Michael Bowie is unquestionably an MVP, having put in lengthy stints with a stellar list of vocalists, including NEA Jazz Masters Betty Carter and Abbey Lincoln, as well as the Manhattan Transfer. In addition to his role as an utterly dependable bassist around town, Michael Bowie also directs the Blues Alley Youth Orchestra, bringing new generations of musicians into the music. Michael's current passion is the diverse ensemble Sine Qua Non. "I finally found my writing voice," he says, "and I believe the music and the band has nothing but tremendous upside."
Tasty Platter: Sine Qua Non, Simple Pleasures (TranSoul)
Amy K. Bormet, piano-voice. Yet another graduate of Duke Ellington School of the Arts, after earning her bachelor's in the music program at the University of Michigan where she studied with Geri Allen, she followed her mentor's lead by earning an MA in music at Howard University. Since then this young woman has created a very necessary scene by founding and producing the now annual Washington Women in Jazz Festival.
Tasty Platter: Striking (CD Baby)
Larry Brown, piano. A multiple Wammie Award winner, for both his quartet and his recordings, Larry has led his quintet on all the most important bandstands in the DC area, ranging from Blues Alley, Twins Jazz and the Bohemian Caverns, to the Kennedy Center and the Mid-Atlantic Jazz Festival. More recently he's become music director at the new Bethesda Blues & Jazz Supper Club. Asked how he sees these roles intersecting, Brown says "Having dealt with [performance producers] my whole career I understand the pressure they're under and the complexity of their jobs. Now I have to straddle that fence – one day as a performer trying to book my Quintet, the next wearing the other hat as I negotiate with fellow artists for a performance date."
Tasty Platter: Live at the Mid-Atlantic Jazz Festival 2011 (DVD)
Paul Carr, saxophones-educator. Paul Carr is a bandleader/recording artist, educator, and most recently jazz festival presenter. Four years ago he added production of the annual Mid-Atlantic Jazz Festival (MAJF) to an already busy portfolio that includes direction of the Jazz Academy of Music. JAM is a thriving year-round Montgomery County-based jazz education program that also produces an annual summer camp. Carr suggests that as a result of his festival production work "I have a greater appreciation for the economics of the business and the conflict between the musician's fee expectations and the presenter's need to make a reasonable profit or at least break even. Without subsidy, traditional jazz musicians would experience a very different reality."
Tasty Platter: Standard Domain (PCJ)
Chad Carter, voice. A real self-starter, with the working support of his parents Chad Carter has forged an admirable Monday night policy at Vicino's restaurant in Silver Spring that has not only provided a platform for his development as a singer but has also engaged many of the area's finest artists. Musicians should take note that here's a man who rather than moan about lack of opportunity, forged one himself at a venue that prior to his entrees had no music policy whatsoever. He saw an opening to forge a mutually beneficial venue partnership and seized it.
Tasty Platter: Let Me Love You (JK)
Fred Foss, saxophones-educator. Fred Foss comes by his flinty alto saxophone approach honestly, as a student of the Jackie McLean school of playing and one who learned valuable lessons from Dr. Jackle. Foss is an honored and very successful educator whose youth jazz ensembles have graduated a number of exceptional adherents, from trumpeter Wallace Roney to saxophonist Elijah Jamal Balbed. In addition to his horns and teaching exploits, Fred Foss has also served as president of the thoroughly unique Listening Group, a 25-year old collective of jazz enthusiasts and intellectuals.
Tasty Platter: Journey (Amosaya)
Chris Grasso, piano.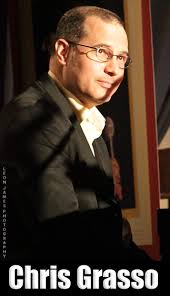 It takes a special pianist with a high degree of selflessness to serve effectively as an expert vocal accompanist. In the DC area there is none finer at this exacting craft than Chris Grasso. That means Chris Grasso possesses a fertile rolodex of singers around the country. Many of those singers he formerly booked into the elegant room at the Mandarin Oriental Hotel, a good taste curatorial quotient he has more recently successfully transferred to the Loews Madison Hotel after being derailed by shortsighted new owners at Mandarin. About that work, Grasso says, "Most people, even serious jazz fans, want to be entertained. That may sound simple, but I think the ability to put on a show is a lost art among many performers today. I try to make sure that happens as much as possible when I book bands and when I perform."
Tasty Platter: w/Sharon Clark, Do it Again: My Tribute to Shirley Horn (CD Baby)
Allyn Johnson, piano-educator. A player of supreme swing and unmistakable soul, Johnson is as at home in a burning jazz context as he is in the church; the latter skill best evidenced by his exceptional unit that fuses gospel and jazz known as Divine Order. Allyn Johnson is also director of the jazz studies program at his alma mater, the University of the District of Columbia.
Tasty Platter: Divine Order (Allyn Johnson)
Marcus Johnson, piano-keyboards. A player who operates in the groove-oriented arena, Marcus is likely the most entrepreneurial musician in the DC area, no small feat. The Howard University grad holds an MBA and a Georgetown law degree, as well as his own custom wine imprint, Flo – for the love of. An NAACP Image award nominee, under his Flo banner he's a master marketer, combining performances with wine tastings, motivational speaking engagements.
Tasty platter: Urban Groove (Marimelj)
Ken Kimery, drums. Ken Kimery is one of the people who keep the jazz flame alive at the Smithsonian Institution. He's the current producer of the Smithsonian's auspicious jazz oral history project, producer of the Smithsonian Jazz Masterworks Orchestra (SJMO) – the closest thing we have to a national jazz orchestra – and coordinator of the Jazz Masterworks Editions publications. Beyond that, if you've been fortunate enough to catch some of the SJMO's thematic concerts, that guy you saw executing the percussive details behind the trap drums is Ken Kimery as well!
Tasty Platter: w/Smithsonian Jazz Masterworks Orchestra, Live at MCG (DVD)
Brad Linde, saxophone.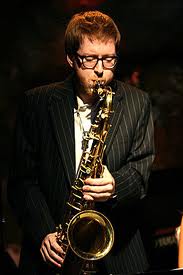 In addition to his own career as a saxophonist-composer, Brad Linde also leads the Bohemian Caverns Jazz Orchestra and curates the jazz performances at the Atlas Performing Arts Center. The Orchestra is obviously a great passion of Brad's: "The Bohemian Caverns Jazz Orchestra has had the opportunity to grow and develop as a band, explore an ever-expanding repertoire of origin
originals and arrangements, feature stellar soloists, and foster a community of like-minded musicians. Our weekly engagement provides a destination for audiences seeking to hear the best the District has to offer in a creative setting that supports and contributes to the past, present and future of jazz."
Tasty Platter: Ted Brown & Brad Linde, Two of a Kind (CD Baby)
Luke Stewart, bass-saxophone. This young Mississippi native has worked to create some unusual scenes in the District through his Capital Bop partnership with presentation of some of the area's more adventurous musicians and ensembles through their DC Jazz Loft series. The AU grad also serves as a weekly programmer at WPFW, "Jazz & Justice Radio". "All the things I do are interconnected through the community," says Stewart. "My personal inspirations as an artist come from practicing and studying all facets of music and engaging the community."
Michael Thomas, trumpet.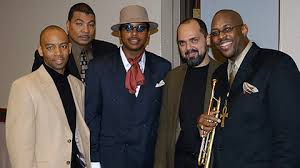 The ever-swinging Michael Thomas Group
A significant thread of the fabric of jazz is the tradition of the working band. That tradition has waned somewhat in recent years, partly due to the daunting economics of keeping a band working enough to stay together. For well over a decade trumpeter Michael Thomas has managed to maintain the Michael Thomas Quintet, a hard-charging unit deeply invested in the tradition laid down by Art Blakey's Jazz Messengers. He's also managed to chronicle the band through a series of heated recordings on his own Jazhead imprint. "We truly have fun together and a tremendously healthy sense of swing and soul. This is where the band's "Swing or Die" mentality comes from," Thomas exclaims.
Tasty Platter: Live at Twins Jazz (Jazhead)
Thad Wilson, trumpet. At one point in the jazz lineage the big band was the signature ensemble. That changed with the advent of the modern jazz era, however there were still those steadfast souls who continued to believe in the majesty of the big band sound, both classic & contemporary. Maintaining a big band is no mean feat, so besides his trumpet prowess Thad Wilson deserves a place on this list purely because he has persevered in a tough climate for large ensembles. Like several on this list Thad Wilson also teaches, as part of the Jazz Studies Dept. at George Washington University.
Tasty Platter: A Work in Progress (Language)
Charlie Young, saxophone-educator. Alto saxophonist Charlie Young is both superb section player and adept soloist, as evidenced by his being featured in the 21st century incarnation of the Duke Ellington Orchestra, the Smithsonian Jazz Masterworks Orchestra, as well as recording stints with the Count Basie Orchestra and appearances with the National Symphony Orchestra and the West End Chamber Orchestra. These experiences lend themselves well to Young's day job as Coordinator of Jazz Studies at Howard University's impactful program. In 2013 the baton of artistic director of the Smithsonian Jazz Masterworks Orchestra was passed from recently retired founder David Baker to Charlie Young.
FAMILY TIES
Jazz families have indelibly contributed to the fabric of the music. Think about the Calloways, Ellington father & son, the Joneses, the Heaths, the Adderleys, the Brubecks, and countless others; here in the DC area the music has been a family affair in more than one household.
Nasar Abadey, drums-educator; Kush Abadey, drums.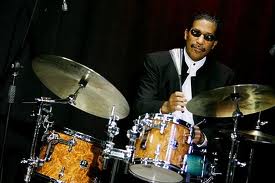 A native of Buffalo, Nasar Abadey has long been one of the more resourceful drummers on the DC scene; and he also imparts that wisdom at Peabody Institute where he's a Professor of Percussion. But where he's been most successful is in dropping that drum science on his young son Kush, 22 at this writing. "Kush exhibited an early gravitation to music before he could walk," says Nasar. "Later when he was two years old he held sticks in a way to indicate a natural and proper grip for the sticks. He was never forced or pushed to play music." Says Kush, "Watching my father perform was one of the most inspiring things I could witness at a young age. It was honestly a no-brainer that I wanted to follow in the same path as my father."
Tasty Platter: Nasar Abadey Supernova, Diamond in the Rough (CDBY)
Christie Dashiell, voice; C.V. Dashiell, drums; Christian Dashiell, bass.
The children of bassist-educator Carroll Dashiell are poised to make their own separate impacts on jazz both here and beyond. Christie's lovely, supple voice was the leading light in Howard University's premiere vocal jazz ensemble Afro Blue. C.V. Dashiell is turning up increasingly on bandstands around town, and both he and Christian have accompanied their sister and others. So what was it like growing up in what must have been a creative family home? "It was my dad's love for music and education that encouraged my brothers and I to become serious students of music at a very young age," says Christie, who is currently studying for her MA in music at the prestigious Manhattan School of Music. "The second we all decided to take music, my dad made sure to instill in us the value of practicing and truly learning our craft."
Tasty Platter: Afro Blue, The Best is Yet to Come (HU)
Imani, voice; Pepe Gonzalez, bass-educator. This spousal unit has experienced a wide array of opportunities, from Imani's contribution to Wynton Marsalis' "Congo Square" and her own recordings, to Pepe's numerous straight ahead and Latin Jazz stints. Pepe serves as Assistant Director of the Jazz Academy of Music and teaches at the Levine School of Music.
Tasty Platters: Imani, Calling You (IFP); Pepe Gonzalez, Looking Back (CDBY)
Nathan Jolley, drums. Noble Jolley, Jr., piano. Twin brothers Nathan and Noble Jolley, Jr. are the legacy of their late father, guitarist Noble Jolley, who was the first ever-jazz degree graduate from Howard University. The brothers have gone on to matriculate themselves, from the Peabody Institute's burgeoning jazz studies program. Growing up in a house that also included their musical sister, vocalist Rashida Jolley, "was a spiritual and natural evolution," according to Noble Jr. "Our parents taught us that "your passion reveals your gift", through which you find your career that leads you to and through your destiny. We chose music and music chose us, individually and jointly."
Tasty Platter: Jolley Brothers, Memoirs Between Brothers (J2Records)
Project Natale formed in 1998 when brothers Joe (bass) and Lou (drums) Natale relocated to the DC area. Operating with tenor man Carl Cornwell and Baltimore's own Bob Butta on piano, with band longevity being such a fleeting thing these days, Project Natale has stayed the course and performed all over the DMV.
Tasty Platter: Endangered Liberties (Inveo)
Chuck Redd, drums-vibes; Robert Redd, piano. Between them the Redd Brothers are two of the busiest musicians on the DC scene. They've also been afforded choice opportunities to play far and wide, from Chuck's performance with Dizzy Gillespie for the Namibian Independence Celebration, and work with his mentor Barney Kessel, to Robert's 13 years with the late bass master Keter Betts and long sting with Charlie Byrd. So was there brotherly competition growing up in the Redd household? "It was great growing up with a brother who was an aspiring musician," says Chuck. "We were always playing together and our tastes were pretty much the same. Just like now, only we get paid!"
Tasty Platter: When Redd is Blue (Chuck & Robert w/Steve Abshire, Tommy Cecil, Howard Curtis) (Noteworthy Jazz)
Brian Settles, saxophone. Jessica Boykin-Settles, voice. This couple graduated from DC's Duke Ellington School of the Arts, matriculated at the New School University in New York City, and completed graduate studies at Howard University, where Jessica has also served as an influential instructor. Brian got a head start on his performing career, gaining a reputation for his edgy, original saxophone work in various contexts, including the DC loft jazz series. Jessica has left HU to concentrate more on her vocal career.
Tasty Platter: Brian Settles, Secret Handshakes (Engine Studios)
Delores King Williams, vocalist. Tom Williams, trumpet-drums. These Baltimore spouses and suburban (MD) DC residents have graced various bandstands acrossthe area, including joint concerts and tours with the Smithsonian Jazz Masterworks Orchestra. Tom has shared the bandstand with numerous masters, from the time he was championed by NEA Jazz Master Jimmy Heath. Vivacious Delores has branched out into theatrical work, including with The Capital Steps political satire troupe.
Tasty Platter: Tom Williams, Interplay
Esther Williams, voice. Davey Yarborough, saxophone-educator.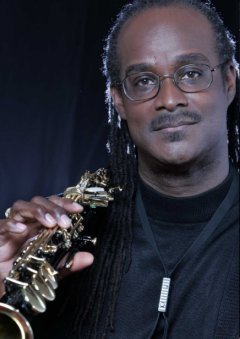 This couple has not only collaborated on recordings, they've also developed a strong jazz presence at their house of worship, People's Congregational United Church of Christ. But it is their selfless efforts in jazz education that have rewarded them their greatest career satisfaction. Davey is the longtime director of the jazz program at Duke Ellington School of the Arts, work that recently garnered him the prestigious John LaPorta Educator of the Year Award at the 2013 Jazz Education Network conference. Together Davey and Esther have also built the Washington Jazz Arts Institute to further develop young people. "We started the WJAI because of our understanding of the importance of inspiration, support and guidance in a developing artist's journey," says Davey. "We depend on and trust each other while working together and we have grown and matured both musically and in our relationship over the 35 years or so we have collaborated," echoes Esther.
Tasty Platter: (Davey & Esther), Beautiful Friendship (Dav-Est)
ON THE RISE
Here are several emerging DC-area artists to watch; youthful in most cases, on the rise in all…
Elijah Jamal Balbed, saxophone.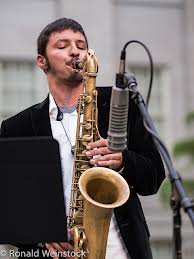 This DC native, only 24 at this writing, displays a refreshing maturity in his tenor sax sound and approach, and an openness to all manner of variations on the music. He's often spotted at other folks' gigs, horn strapped to his back and ready to contribute at a moment's notice. His experiences have ranged from Chuck Brown's Go-Go to the Bohemian Caverns Jazz Orchestra.
Tasty Platter: Checking In (Elijahjamaljazz)
Herman Burney, bass.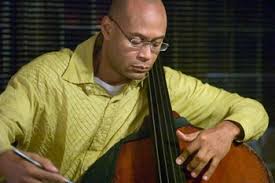 Blessed with a wealth of experience, much of it coming while traveling with such stellar vocalists as Freddy Cole, Nnenna Freelon and Rene Marie, Burney has also contributed to the likes of saxman Sonny Fortune and trumpeter Terell Stafford. According to the bassist "I chose the bass for all the wrong reasons… it looked cool, it looked easy, Stanley Clarke did it, and most of all for the girls!… Then the bass chose me."
Tasty Platter: Offering (Bassmint)
Janine Gilbert-Carter, voice. Blessed with a crowd-pleasing manner of delivering a song, Janine's following around the area has grown exponentially. Its one thing to hear a young ingénue who hasn't lived enough life to invest real feeling in a lyric, quite another to hear someone who clearly knows; and Janine Gilbert-Carter knows.
Tasty Platter: At Last
Reginald Cyntje, trombone. This Virgin Islands native never forgets his island roots in whatever music he's applying his muscular, facile trombone technique to. Since matriculating at Howard University, Cyntje has made his mark on a diversity of bandstands. "When I first moved to DC," he recounts, "the city provided me with cultural diversity (music, religion, ethnicity). I stayed in DC because of local family and friends who inspire me."
Tasty Platter: Elements of Life (Independent)
Janelle Gill, piano-keyboards. Yet another in the growing legion of DC area artists who matriculated through Davey Yarborough's program at the Duke Ellington School of the Arts and landed in Howard University's increasingly prestigious Jazz Studies program, Ms. Gill displays a broad range and a comfort level in all manner of contexts. Always thirsty for knowledge and experience, you're liable to find Janelle Gill in the audience or on the bandstand at any time and place. When she finally does record it should be an eclectic experience.
Antonio Parker,saxophonist-educator. A native of Philly, Parker is yet another who matriculated through the Howard University Jazz Studies program. On the bandstand he's a constant, burning presence ever ready to bring passionate expression at a moment's notice. An experienced educator, Parker is also a music education entrepreneur, developing his own line of educational products and services.
Tasty Platter: Steppin' Out Live @ HR-57 (Airegin)
Eric Wheeler, bass. One area where the DC area jazz scene is truly blessed is with robust, capable bass players. Add this Duke Ellington School of the Arts and Howard University grad to that equation. One examination of the authoritative way he handled himself in the company of the celebrated John Coltrane acolyte Pharoah Sanders' vigorous and spiritual company last summer at Bohemian Caverns was convincing enough, let alone his growing contributions to the scene.
J.S. Williams, trumpeter. At the annual Listening Group New Year's Day jazz celebration Fred Foss looked up and spotted a humble young man coming his way, horn at the ready and prepared to swing. Foss introduced J.S. Williams and ever since then whenever he shows up you know some serious trumpet business will ensue. A graduate of the exceptional jazz program at New York's LaGuardia High School of Music & Art, Williams came to DC to study at Howard, then shifted to the New School jazz program. Inspired primarily by Clifford Brown, Williams is currently a doctoral candidate in music.
Tasty Platter: The Late BLUEmer
Lori Williams, vocalist.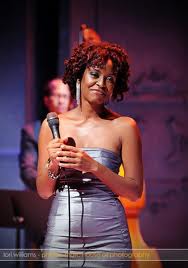 There's a palpable joy in Lori Williams' approach to a song. Whether she's re-arranged a pop standard like the Emotions' hit "Don't Ask My Neighbors" a tender reading of "La Vie En Rose", or her uptempo update on "Body & Soul", all are delivered with an unmistakable sparkle and passion. A deeply spiritual woman, her work in Allyn Johnson's gospel-jazz project Divine Order is a revelation as well.
Tasty Platter: Eclipse of the Soul (Pacific Coast)