Our dialogue on the black audience for creative music, which began with filmmaker-educator Natalie Bullock Brown, vocalist-educator Alison Crockett, and vocalist Angela Stribling, has stimulated some very interesting follow-ups. The first comes from an old friend, the distinguished writer, editor and author Robert Fleming. Robert and I grew up on the East side of Cleveland and I can remember many an hour spent in Fleming's hothouse 3rd floor walk-up spinning the latest jazz sides and postulating on the music and musicians. Giving full credit where it is due, Robert Fleming is one of those responsible for shaping my sensibilities where this music is concerned. As fledgling writers one of our greatest joint thrills was our two-hour interview encounter with Miles Davis during a kinetic week at the old Smiling Dog Saloon, back in our days of endless contributions to various so-called alternative weekly papers around the area.
The second contribution in this installment comes from the young aspiring DC-area singer-jazz presenter Chad Carter. I've been mightily impressed with Chad's zeal to learn this music and its interior elements from several perspectives. Some months ago I encouraged Chad to attend the Jazz Education Network conference in Louisville earlier this month. Everywhere I turned at the conference there was Chad, soaking up the knowledge, meeting & greeting people from all walks of the jazz life, seizing the opportunity with a refreshing thoughtfulness. In addition to developing his recording and performing career as a singer, Chad and his equally zealous father Ted – with invaluable encouragement and assists from his mom – has turned Monday nights into jazz nights at the Silver Spring, MD restaurant Vicino's, crafting a steady and rewarding schedule of performances by many of DC's finest, and several ringers from Harlem as well. In turn he has also performed at the Lenox Lounge.
ROBERT FLEMING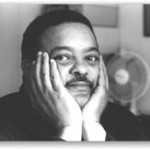 The African American audience for creative music is there, yet small in number but just as passionate. Stats and those responsible for them only count audiences as those between ages 15 to 40. Very few of that age group goes to anything but concerts of rap music. In that age group, I think some of those folks would go to concerts if they were not priced out of their budget. If it was a toss-up between Christian McBride and Missy Elliot, or Sonny Rollins and Snoop Dogg… then the rap representatives would win.
Not only are the young people priced out of these concerts, but all of us as well. Even the boomers. Going to see Keith Jarrett at Carnegie Hall or Cecil Taylor at Town Hall costs an arm and a leg. Exposure to something new is vital, especially when one is young. When I was a sprout, I saw Satchmo at the Home and Flower Show, and George Szell and the Cleveland Orchestra doing Mozart and Brahms in a free concert sponsored by my junior high school. Exposure meant seeing Luis Bunuel's "Un Chien Andalou" and Truffaut's "400 Blows" in high school with Mr. Mucha, my Spanish teacher.
Those who own the venues are greedy and will do anything to make a profit. As long as tickets go up and up, it will be only an elite, white audience who will witness our music and culture. At some point, those who have the means will have to pull back their thirst for profits and dividends and allow our music and culture to survive. I'm saddened by your situation at your festival in Cleveland. [Editor's note: Earlier I related how Tri-C JazzFest struggles to engage African American audience members for ticketed shows, but has no problems attracting a robust black audience for our free concerts component. We'll expound on that in an upcoming installment of this dialogue.]
If there is ever a dire time in our communities and so many downhearted people in need of reasonable, refreshing entertainment, this is it. Keep up the good fight.
CHAD CARTER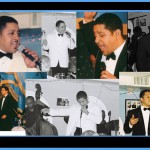 This is a discussion that's been needed for so long and is needed often. I recall reading a piece in JazzTimes back in 2003 by Ron Wynn that asked the same question about where the Black audience is for Jazz. Here we are 8 plus years later asking the same question. As a jazz artist and jazz presenter, this is an issue that I know exists all too well.
Here's an additional idea to go along with Brother [Nicholas] Payton's BAM acronym. I've coined the term or acronym BLUHM – Black Unabridged History Music (pronounced Bloom), aka Jazz. I've always felt that since before, but particularly during and after slavery, that our music has been the most accurate accounting of our history as a people in the United States of America. Through our music, we have always addressed our happiness, fears, sorrows, dreams, struggles, and our triumphs… our stories. For a people who were stripped from our culture and homeland, our music has sort of been our USB memory stick, our unofficial, official record of our experience in the world as told by us, through us, for us and ultimately for the world. Another term to call our music could be TORIG – The Original Music – since we come from the continent of the origin of humankind; it makes sense to refer to the music in kind.
The question Willard poses about the Black audience is an interesting one. This issue in many ways underpins the greater question of our "community" as a whole. I believe sisters [Natalie Bullock] Brown, [Alison] Crockett, and [Angela] Stribling have all hit on things that are part of the complex equation of regaining OUR community. When segregation ended and integration began, we gave birth to the beginning of the erosion of OUR COMMUNITY. The mistake we made was as the song by Mercer and Bloom says, "Fools rush in where angels fear to tread, and so I come to you my love, my heart above my head…" As human beings, we yearned for love and acceptance in America. We wanted the American dream. When we were "accepted" we ran for the brass ring at the expense of the brass rings we forged in our own community. One of those brass rings was our oral history through song, jazz in particular. To have access to "things" is one thing but nothing can ever replace the wealth we shared as a community. We did not survive all those years of slavery and torture through dumb luck. There was pride, ingenuity, love, wisdom, ambition, etc., etc… On some level we failed to protect the strengths we developed through our survival of slavery to the end of Jim Crow. Our resolve got watered down… spread out and shared among others not of our own community. Thus our collective strength has been tremendously weakened. It goes back to the simple but true statement of "Together we stand, divided we fall." Well, we might not feel like we are falling but some would say we are going down slow and slow is relative depending on one's perspective on what "slow" means.
We must accept our own diversity and embrace it, nourish it, and acknowledge ALL of it, good, bad, and ugly as OUR COMMUNITY. There have been numerous attempts to form our community via the internet and black business directories, etc…. but until we really get a centralized method of coming together, it will remain a truly daunting task, infighting and fear of corruption exists in any and every community. Therefore, as twisted as this may sound, if there is going to be corruption, and generally speaking, there is, why not have the corruption take place within our community, try to minimize it and at the end of the day that which does not exist, at least the money and resources are staying in our community… at least we hope so. Herein lies the problem with integration, integration created outside community opportunity and nourished greed outside of the community too. However, on the flipside, I can honestly say that it is White audiences that come out to support jazz in consistent numbers, whereas Black patrons are hard to come by with any frequency. Some point to the inequality in economics. Though that still exists, I submit to you that our people are simply choosing not to come, and instead choosing something else. So, all parties in OUR COMMUNITY would have to put the community first before individual gain or at least before the integrated community at large, unless that person or persons does their part to give back to the community.
I would like to point to the Jewish community as an example. This is nothing new, but their sense of community is not just an ideal. I know for a fact that there are "COMMUNITY" books that are provided to a person in our community by a kind of primary identification key or serial number if you will. This book is provided based on where someone moves and settles down. It could be a young man going off to school in another state or a young man moving for a job and career opportunity. Where ever he or she moves, they are provided a book with names, numbers, for any resources for living that one might need. Those contacts are all within their "COMMUNITY" and those contacts take care of their brother or sister because they are a member of that community. My folks raised me to understand that when possible, try to spend your money in your own community, not as a slight to other communities, rather as a support to your own culture and survival of your heritage and people. Unfortunately we are all forced to have a race label in this country and world. I happen to claim African American, and I claim that proudly. However, I'm what I like to call an international Omelet. I've got a little bit of this, and a little bit of that in my lineage as so many of us do. I could ask for one of those books legitimately if I wanted to but I'm not sure I'd be provided one.
The Black community has this too but we do this in much smaller numbers or self-insulated bubbles, which cuts us off from one another. The Church used to be our strongest traditional community and still is in many places around the country. However, that has eroded as well from where it was some time ago.
So, to reclaim jazz, perhaps that is the better question as daunting as it sounds, the question of regaining our entire cultural community sounds even more daunting. Perhaps if we figure out how to reclaim jazz and get the Black audience back for jazz, then we just might have an avenue to getting our COMMUNITY back as a people.
One idea I had for regaining our COMMUNITY audience for jazz is to assemble an ongoing All-Star cast of major mainstream artists who have a heavy influence and respect for jazz. This cast of stars would tour in addition to their already packed schedule, interspersed with those major acts would be major stars within the educated jazz audience community. Let me explain by giving an example.
The all=star cast of performers and entertainers would be Pop artists and celebrities who would have concerts and host smaller outreach initiatives to expose kids, particularly African American kids to jazz and show why it is cool, why it is important and why it is their music to claim and share with the world. However, for them to share it, they have to know about it, know its cool, learn that its fun, know that its a major art form that grows out of their heritage and that it is something for them to be proud of being the first in their family to earn a college degree and all that it implies achieving that accomplishment in the context of their history as a people. The message does not have to be overly complex nor should it be "dumbed down" to the point where the significance is lost, it just simply has to be relatable, fun and approachable.
Here's a list of artists I think would work for this effort.
Note: Each of these artists would meet certain criteria for the purpose of greatest impact socially, economically, musically, educationally, and sustainability.
Sample All-Star Cast-
Will Smith, Jada Pinkett Smith, Will I Am, Alicia Keys, John Legend, Trombone Shorty, Jennifer Hudson, Beyonce, Jamie Foxx, Lenny Kravitz, Eric Benet, Clint Eastwood, Erykah Badu, Jay-Z, Common, Queen Latifah, Mos Def, Cee-Lo Green, Tyler Perry, George Lucas, Janet Jackson, Esperanza Spalding… and the list would go on and on… (there would of course need to be the involvement of several existing jazz masters in some shape or form so as not to send the wrong message to the existing jazz audience that is already educated most likely a bit more than the masses.) However, it would also be up to the production efforts of such a project to address these kinds of concerns to the established jazz audience too. Obviously, though the goal is to cultivate new listeners for the music, we would not want to disenchant the existing audience either.
Ultimately, a full blown production would need to be established in grand fashion, ala Michael Jackson style… meaning bigger than life, thinking outside the box to present the music while still being very classy with it. The event would need to be sold as a blockbuster, worthwhile, fun experience to be embraced by mainstream popular culture. From this effort, records would need to be pressed and actual jazz artists on the jazz scene today would need to be brought into the fold in creative ways to make them relatable to the mass population of young people.
The stars listed above would also need to take an active role in contributing to creative ways to pull this effort together. They would be traveling ambassadors for America's music, jazz, but they would be traveling primarily within the United States. A certain percentage of the proceeds from the concerts would be slated to fund jazz music programs at some of the schools and communities that are being exposed to the music. I would also suggest having a plan already laid out to provide tools for the kids to learn the most popular songs that come out of the tour. For them to learn jazz, they have to like it and relate to it. Once they are fans, people tend to be fans for life and thus they become interested more and more in its origins, and like most music, they will dig deeper to whatever degree fits them. Any degree is good and healthy for the future of jazz and the future of jazz in the African American community and audience rebuilding effort. That's my two cents for the moment. This response was jazz-inspired, total improvisation!