I have no idea who adjudicates the MacArthur Foundation's annual Fellowships, aka the "Genius" awards, but if you do… please recommend an eminently worthy candidate: pianist-composer-educator Danilo Perez. What Danilo has done in his native Panama in the name of music education for disadvantaged children is nothing short of miraculous. And that doesn't even take into account what he has done to enrich his home country's annual cultural calendar with his Panama Jazz Festival. But calling that event Danilo's festival sells it short as the event is truly a family and friends labor of love, including his vivacious Chilean wife, a burning alto saxophonist in her own right, Patricia Zarate, who is the hands-on executive director of the festival, and Danilo's parents who are quite actively involved in the Danilo Perez Foundation – which has initiated, supported and operated the pianist's selfless music education enterprise. Danilo (pictured below on the cover of his latest release "Providencia") is quick to tell inquisitors that this is not about him or his artistry. In fact if you visit the festival's website at www.panamajazzfestival.com, you have to search to find the humble pianist.

By any estimation – as a longtime sideman with Wayne Shorter, as a recording artist (currently Mack Avenue) and bandleader himself, or as an educator at Berklee College of Music – Danilo Perez is one of our leading musicians. But all those lofty stations pale by comparison to the incredible work he's doing in his home country. Using the Panama Jazz Festival, which recently celebrated its ninth running January 18-21, as an excellent springboard, Danilo has channeled his teaching affiliations with New England Conservatory and Berklee, plus forged a relationship with Princeton University, to build a music education program that has far-reaching implications for Panama and for the visibility of its subsequent musicians on the world stage.
As with many prominent jazz festivals, the Panama Jazz Festival is built on a serious music education for youngsters platform. One difference is the fact that this event is the first and only one of its kind in this agreeable, tropical nation. As members of the press and guests visited sites around the country we were impressed at the robust atmosphere of building and development. One evening the first in a series of festival-sponsored receptions and galas took us to the Miraflora Locks of the Panama Canal. And what an engineering marvel the Panama Canal remains. We were fascinated by a video presentation on the development and history of the Panama Canal, which as it turns out was designed principally by the engineer who designed Egypt's historic Suez Canal.
We viewed with great interest the video details of a forthcoming new lock system that will increase and streamline ship travel through the Panama Canal, impressed at how this development will further boost Panama's economy and enhance the country's burgeoning growth. When you consider that ship transfer through the Panama Canal is pretty much a 24/7 proposition, and that each vessel which makes the journey pays tariffs that start at $60K per ship, one begins to mentally tally this country's bright economic future. On yet another evening the U.S. Embassy hosted a party in honor of Danilo and the festival, again demonstrating how the event and its founder have been embraced. And in a high class touch, as we entered the U.S. Embassy and shook hands with the very gracious ambassador (she also showed up the night of the State Dept.-supported performance of the Jed Levy Quartet played the festival, stayed for all the other bands, and had a great time), her aides passed out copies of Dr. Martin Luther King's now-famous speech on jazz at the Berlin Jazz Festival… in Spanish!
Back to the energetic Danilo, he and Patricia were each a constant, working presence at the festival, particularly in overseeing the festival's auspicious music education efforts. At each reception and gala we were entertained by joyous bands of children and young adults, and be they from a folkloric or student jazz perspective they were delightful and quite promising musicians. Danilo and his foundation's endeavors have brought music to children who study music with a proud zeal and a thirsty attitude. You see evidence of that at the daily clinics and music education classes during the festival as well as at festival performances. Danilo and Patti have parlayed their affiliations with NEC, Berklee, and Princeton to the tune of awarding over $1.5 million in scholarships to deserving Panamanian youngsters. Danilo will eagerly grab you by the shoulders and point out some young saxophonist or drummer of impressive early prowess and illustrate how this or that youngster came from extremely humble means, no instrument or music instruction in sight; all made possible through efforts spurred on by the festival. Press colleagues from NPR and Billboard magazines told stories of Danilo taking them to urban neighborhoods or rural landscapes of deep deprivation to meet youngsters who have been transformed by this music ed opportunity.
The festival itself annually honors a deserving Panama jazz elder, and this year that elder was saxophonist Carlos Garnett. Stateside and on the world stage folks recall Carlos Garnett for his work around New York in the 1970s and 80s, including a series of fine dates for the Muse label. Garnett was at the time part of a coterie of Brooklyn-based musicians who operated in a kind of post-Coltrane spiritual and black consciousness raising wing of the music, often to be found onstage at the legendary Brooklyn cultural center known as the East. He returns to Brooklyn on occasion to play gigs at places like Sista's Place [both the East and Sista's Place were previously profiled in The Independent Ear; check our archives].

Garnett's honorific included two concert performances with his New York rhythm section, including the crafty bassist Brad Jones. Carlos performed on Thursday evening at the convention center ATLAPA, closing his rewarding set with a hilarious, over-the-top vocalese performance of the familiar even in Central America Flintstones theme. Garnett reprised that performance, with the art of the improviser's variance, on Saturday at the festival's culminating free, all-day blowout on the plaza in Old Panama City. Other highlights included the opening Wednesday evening gala, a touching duo performance at the graciously aging Teatro Nacional opera house by the Cuban masters pianist Chucho Valdes and vocalist Omara Portuondo.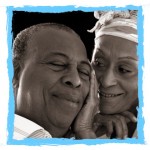 Trombonist Luis Bonilla, who teaches at New England Conservatory, gave two robust performances alongside an exceptional ensemble of NEC students who were on hand with teaching assignments.


A student ensemble from Berklee that is part of Danilo Perez's and Marco Pignataro's Global Jazz Institute at Berklee, acquitted itself very well in two performances. Puerto Rican trumpeter Charlie Sepulveda, who delightedly told the surprised audience that he'd trimmed off 80 lbs since they last saw him, gave a tight and expansive quintet set with his group The Turnaround, and the U.S. State Department-sponsored quartet led by tenor man Jed Levy gave an excellent account of themselves as part of the Rhythm Road project.


And John Scofield displayed his usual brilliance in trio with bassist Ben Street and drummer Bill Stewart. Salseros got their due from two well-received performances by Tito Puente, Jr. leading a skilled Panamanian horn section, demonstrating the high level of professional musicianship of the country. Vocalist Teri Roiger and her partner bassist John Menegon rounded out a finely balanced roster of festival artists.
Throughout the festival youngsters audition for a plethora of scholarship opportunities. One of the true delights of the event came at the free Saturday afternoon plaza performances when Patricia announced the scholarship and instrument winning recipients. The joy of the youngster who won a brand new tenor saxophone spilled out all over the plaza. You cannot help but leave the Panama Jazz Festival deeply heartened by these wonderful endeavors and the zeal and humility with which Danilo, Patricia, and their family and associates spin out their humanitarian efforts.