The month of March is International Women's Month, a splendid time to celebrate the efforts of a woman artist who in more ways than one is taking matters into her own hands – as bassist, composer and record label CEO. I first met Mimi as a member of pianist Rachel Z's trio on a gig at Nighttown in Cleveland. A few years later she played Tri-C JazzFest with alto saxophonist Tia Fuller's take-no-prisoners, fashion-forward quartet and subsequent Mack Avenue recordings.
More recently Mimi has not only made two records as a leader (2009's "A New Day" and earlier this year "Balance"). Both recordings were made for her own imprint, Hot Tone Music, which on the same release sequence as "Balance" has also showcased two of her talented sister musicians – tenor saxophonist-vocalist Camille Thurman ("Origins"), and drummer Shirazette Tinin – another member of that Tia Fuller band that played TCJF – and her debut recording "Divinity of My Soul."
"A New Day" was a more vocal recording with a distinct groove orientation, while the somewhat cryptically titled "Balance" comes from a different place. Indeed Mimi is on record as declaring "Balance" a more straight-ahead date. Clearly with all this Mimi Jones' activity afoot, it was time for some questions...
You speak of your new record as being perhaps a bit more "straight-ahead" than your previous efforts. What was your thinking when you made this record?
I must confess in preparation for the making of the 2nd album, I arranged to create a "straight ahead" record this go round. Although I felt "A New Day" [her first record] did relatively well for a first time jazz album, and was musically pleasing, I felt that it may have posed questions for those who need to categorize music. As I learned about the business, how for people marketing and presenting the music it's so much easier for them if they could simply say its "smooth Jazz" or "Bop" or "modern Jazz"… record.
I sat down with a conscious effort in mind to make sure the album represented some good traditional "Straight ahead" jazz, but as soon as I allowed my stream of consciousness to enter in the mix, the next thing I knew, I was fusing the genres together for the sake of what the music called for in the moment and in relation to what was happening in today's world.
That was the moment I thought, well when Max Roach and Abbey Lincoln created "Freedom Day" or the creation of Weather Report or Herbie Hancock's "Headhunters"… they were affected by what was currently going on in the world, and it turned out to be some of the greatest music created, and its in my IPOD… I think it's great to make sure stuff can be marketed but music should be allowed to come from an intangible place and maybe as long as we respect, study and preserve the previous genres… its okay to create new ones.
Talk about the musicians on this record and why you made the personnel choices you did in order to play this specific program of compositions…
Something I like to do is either write specifically for the players or pick folks that I will micro compose for… its more relaxed, less to have to explain, they just get it, therefore I don't have to write everything. I'm always observing people and their "stuff" and their behavior too to estimate what would work for a situation.
I knew this album needed to explore the 2 sides of the pendulum… and the different degrees of tension and release, Joy and Pain, abundance and scarceity, involved… sounds that touched people's emotions… something that somehow connected anyone who listened at a certain point. In order to do this I needed lots of polyrhythms. [Pianist and husband] Luis Perdomo who naturally can play in several different time signatures at the same time, would definitely create tension in songs like "Patriot" and allow for more of a modern Jazz sound like that of [the composition] "Speed" with his touch and vocabulary.
Its funny because Shirazette ended up on certain songs like "Dream", "Traveler","the Incy Wincy Spider" because she brought elements of swing, Afro beats and simplicity to the table… versatility is one of her strengths, and she is golden especially in situations where opposites occur.
Every rehearsal [guitarist] Marvin [Sewell] runs to the piano like a kid in a toy store, so after asking him if we could record "the Spinning Tree", with him on piano, and him giving me some crap about there being three "real" pianists in the house [including Perdomo and Miki Hayama and Enoch Smith Jr.], he finally agreed. its funny too cuz he was the only pianist who truly got the sound right.
Ingrid Jensen's [trumpet] playing is always emotional, no matter what she's playing its super colorful and unpredictable, which kept the music on edge and created a visual as well.
Miki's sense of gospel in jazz is extremely soulful in a way very different from Luis'. She plays at church every week when she's in town, so it's a different vocabulary but one that is eched in the history of this music and so she was perfect for Dream, she created a beautiful soundscape for " the Edge of a Circle" as well
I thought it to be a unique way to pay homage to the great Roy Ayers by having Camille do a vocal solo on "Everybody Loves the Sunshine", not sure if its been done before on that song but her skill set definitely brings the song to new heights.
Enoch Smith Jr. and I have big plans of working together and this was a great opportunity for us to start. He has a real talent for deconstructing and rearranging popular songs that truly allows the listener to get the original elements and then wowing them with a new package. So I asked for his skills on [Adele's] "Someone like You", and Sean Harkness added guitar greatness on it as well making it sound more popular.
It was by mistake that the soulful Mala [Waldron] ended up on "Dream", she was supposed to be doing scratch vocal, but I made an executive decision that her soulful sound needed to be present so that was a wrap.. Ha!
How have you evolved as a composer and a bass player?
I'm not afraid to ask dumb questions, or express that I don't know "what the hell" is going on. I'm not as nervous anymore, or second guessing myself as much either. I get out the way of myself so I can get down to business. I used to get caught up if certain chords didn't logically make sense and scrap the music, now I just get it out and figure it out later.
I still want to solo like a horn player, learn to truly be super relaxed in up tempos, and easily read thru changing odd meter. I feel like there's so much more for me to learn and experience, but I'm embracing the challenge these days.
You've played in all-women bands before, like Rachel Z's trio and Tia Fuller's band. What is your sense about the current landscape for women instrumentalists?
Yes and those were very educational & fun experiences too! I feel like at a certain point things won't be sooo segregated. Women will have more bands with men and vice versa. It sometimes gets to be a novelty being "a woman in Jazz", like a gimmick. I think the more women can make time to shed, develop themselves and look out for one another, either by association, recommendation, or directly hiring of other women the more exposure the more educated people will become. It's getting better slowly, its improving for sure.
Where are you going from here?
To the moon and back :0)! Hopefully far, I like to save lives with this music, create a movement of improvement, uplift communities, make a great living and enjoy doing it.
So that means you can see me performing: Mostly every week @ Crown 24 East 81st NYC, @ Symphony Space once per week; @ Ginny' s in Harlem NYC on mar 29th, Playboy Jazz Festival in June, and Marylou William's Jazz Festival in DC in May… Look out for new albums coming, expansions on the Hot Tone Music Label too!
MIMI JONES: www.mimijonesmusic.com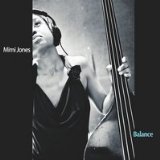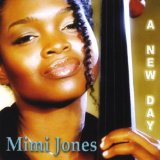 HOT TONE MUSIC: www.hottonemusic.com