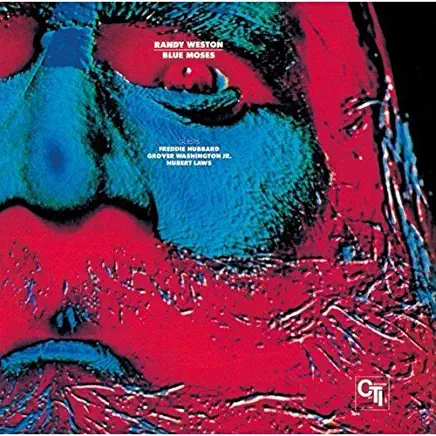 In 1972, while living in Tangier, Morocco and operating his African Rhythms Club, Randy Weston determined to present a festival that would span multiple styles of music from Africa and the African diaspora around the world. A tremendous undertaking, the festival presented a vast range of music ranging from Dexter Gordon and Max Roach to Afro pop by the likes of Osibisa, with a multitude of traditional rhythms and forms in between. The festival was a big success, but in its under-capitalized form it left Randy deeply in debt… a condition later alleviated by what Randy always referred to as "divine intervention" – his lone CTI release. Read the saga of how that record date uplifted Randy and his global profile – despite a few trepidations detailed below (excerpted here from Chapter 13 of Randy's autobiography, AFRICAN RHYTHMS (2010, Duke University Press):
But back to that divine intervention from the Creator: My dear friend Mary Jo
Johnson had worked particularly hard to make this festival possible from the stateside
perspective. At that time she was serving in a kind of managerial capacity for me and
besides her festival duties she was trying to arrange a record date for me. This resulted in
the Blue Moses album. She said she went to 15 record companies and nobody wanted to
record me. Finally she met with Creed Taylor whose very successful record company in the
70s was CTI. He recorded people like Freddie Hubbard, Hubert Laws, George Benson,
Grover Washington Jr., Stanley Turrentine, Milt Jackson, Bob James and others. He made
all his records at Rudy Van Gelder's famous studio using a stable of studio musicians which
also included the leaders he was recording.
My idea was to record a program of music focusing on Morocco, and I wrote four
pieces for the date: "Ifrane", named for a small town in the mountains near Fes, was about
my first trip through the northern part of Morocco. We had arranged to do some concerts
at some hotels in Morocco and I had this little automobile. I drove this car through the
Atlas Mountains with my son Azzedin and Ed Blackwell. When we passed through this town
called Ifran there was actual snow! Ifran is a skiing village and I didn't know they had snow
in Morocco! I was so moved that I wrote a piece about it.
"Blue Moses" was simply the translation of Sidi Musa. Musa was Moses for the
Gnawa people; for them the color representing Moses is the color of the sea, the blue of
the sky. When I attended a Gnawa ceremony in 1969 in Tangier it was my first of several
Lilas with the powerful Gnawa elders. As I said earlier I was in a trance for a couple of
weeks after this ceremony, it was so powerful, and this one particular melody stayed with
me. So instead of Sidi Musa I called it "Blue Moses," based on traditional Gnawa music that
I adapted and re-arranged. When I first wrote this piece the Gnawa elders forbad me
from playing it in public; but after about a year they finally relented after I pleaded with
them that people needed to hear this melody.

"Night in Medina" was about an experience I had when I was living in Rabat, the
capitol of Morocco. I stayed at the Hotel Rex, right in front of the old city; the Medina is
the old city where the traditional marketplace sells all kinds of Moroccan goods, spices,
kaftans and other Moroccan goods. During the day there are hundreds of people on the
streets of the Medina, but at night it gets real quiet. One particular night I couldn't sleep
and something urged me to go into the Medina, so I went there at 3:00 in the morning! The
streets were deserted and it was very mysterious, sorta spooky. I walked around these
deserted streets and this melody came to me. Fortunately nothing happened to me but it
was a very powerful experience of having frequented the Medina during the day when it's
crawling with people, then at night when there's nothing but shadows. I also wrote
"Marrakech Blues" in honor of the city of Marrakech, a city that is really magical. The
buildings have a wonderful reddish hue. So that rounded out my program for this proposed
"Blue Moses" date.

Creed Taylor insisted that the only way he would agree to do the date was if I
played it on Fender Rhodes electric piano, which was popular back then. I can't stand the
electric piano but I really wanted to make this record. Creed also insisted on using his
regular musicians, which was OK with me because they included Ron Carter and Freddie
Hubbard, who had played with me on the Uhuru Afrika date; Hubert Laws, who ironically
played the festival in Tangier; plus Grover Washington, Jr., Billy Cobham, and the Brazilian
percussionist Airto. I brought my regular bass player Bill Wood and Azzedin to make the
date on congas as well. We recorded "Blue Moses" in March 1972. Despite my lack of
control over some of these important elements, incredibly "Blue Moses" became my biggest
selling record!

Besides his regular crew of excellent musicians, Creed Taylor was known for a
certain sound on CTI and his house arranger was Don Sebesky. We recorded the date using
Melba's arrangements of my compositions. I wasn't happy with having to use that electric
piano but the recording session came out much to my satisfaction. So following the session
I went back to Morocco and got busy with the African Rhythms club and festival planning.
"Blue Moses" was released just before the festival and I remember being in the club when
one afternoon a dub of the record arrived in the mail. I immediately put it on the turntable
and out burst all this added orchestration from Don Sebesky. I couldn't believe it! But the
true success of "Blue Moses" happened after the festival.