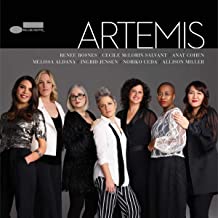 One of the best evenings I spent last January at the annual Winterjazzfest was with the superb new all-woman ensemble known as Artemis.  This band of impressively accomplished women bandleaders includes pianist Renee Rosnes, vocalist Cecile McLorin Salvant, clarinetist & saxophonist Anat Cohen, tenor saxophonist Melissa Aldana, trumpeter Ingrid Jensen, bassist Noriko Ueda, and the unceasingly crafty drummer Allison Miller.  Gender celebration aside, it simply doesn't get any better than that lineup!
Late September included the Blue Note Records release of Artemis' eponymously titled debut recording as a band.  Experiencing this band in performance or sampling their new record one never gets any sense of manifesto, or that this band is some direct response to our about-time "Me too" movement of social justice for women in the workplace and elsewhere.  To get best sense of the origins and mission of Artemis, I recently posed some questions to the band's exceptional pianist Renee Rosnes, a woman whose personal warmth always resonates at the keyboard.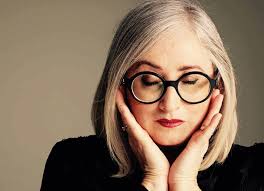 What was the genesis of this band Artemis, and how did you arrive at the name?
In 2016, a French promoter asked if I would be interested in helping him assemble and lead a band to perform two concerts––at the Paris Philharmonie and the Luxembourg Philharmonie––in celebration of International Women's Day. I chose musicians that I admired and respected, most of whom I already had a relationship with. It included five of the members of what is now ARTEMIS. Those initial concerts were very successful and so there was a desire to do more together.
During the summer of 2017 the band, which now included drummer Allison Miller and bassist Noriko Ueda, made a 14-city tour of European Jazz Festivals. We quickly realized that we had something special: a natural, organic chemistry, which our audiences took note of too. It was at the conclusion of the tour that we decided to continue to play together and make it official by branding the band with a name. Since then, ARTEMIS has headlined at some of the country's top venues including the Newport Jazz Festival, the Tisch Center for the Arts at 92Y, and Carnegie Hall. The band has been featured in Vanity Fair, and on the cover of the September issue of DownBeat magazine.
As we searched for a name that illuminated the band's sound and energy, Ingrid began to look at her ancestral Viking history, but couldn't identify female leaders with any "redeeming qualities." She then turned to Greek mythology and was struck by the goddess Artemis. The daughter of Zeus and Leto,  Artemis is described as the Goddess of the Hunt, of the Wild and of the Moon. She is a torch bringer, an explorer and a protector of children. In myths and ancient poems, Artemis was also described as a lover of music and dance. Ingrid found these various character traits of the goddess to fit the band's spirit, and we all agreed.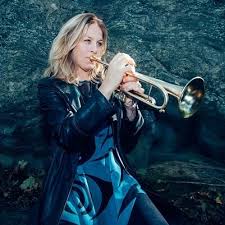 Do you see this as an ongoing ensemble, or a special project assembled for this moment and this recording date?
We see ARTEMIS as an ongoing ensemble, and imagine it will continue to grow and become more important as time goes on.
Would you say this band Artemis is a reflection of our obvious need to better and more broadly recognize the wealth of women playing this music?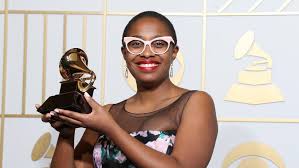 Absolutely. It's true that ARTEMIS is made up of several female instrumentalists who are important musicians of our day, but there are many more excellent, up-and-coming women on the scene that are in need of performance opportunities and significant recognition. The scene is very different now than it was 30 or 40 years ago, but we still have a ways to go. Presenters, club owners, promoters, DJs, jazz journalism and all types of social media can all play a role in bringing the talents of visionary female instrumentalists to the public's awareness. Wayne Shorter once told me, "Music transcends gender." It's time that should become a reality.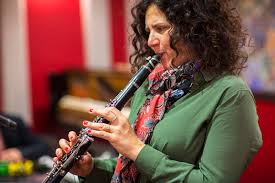 Is it your hope that this band will be an inspiration to young women studying music?
In the short while the band has been together, it is palpable that we are inspirational to young female and male players studying jazz. We have especially noticed this while conducting university workshops and master classes during our travels. Young jazz majors are generally thrilled to see and hear a band of virtuosic women creating compelling and powerful music.
You've contributed your original tune "Big Top" to this new release, which is otherwise a mix of originals and a few more widely known pieces.  How did the band determine your repertoire?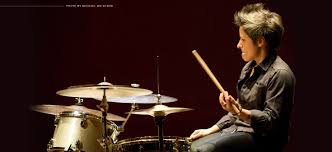 I invited each member of ARTEMIS to contribute either an original composition or an arrangement for our debut recording. It was important to me—and all of us—that each member's individual voice and musical point of view be heard. In live performances, we feature the same type of diverse program, and the repertoire will continue to develop as time goes on. With regards to the inclusion of Lee Morgan's The Sidewinder, I thought it would be great to reimagine a Blue Note classic to include on the album.
What's next for Artemis?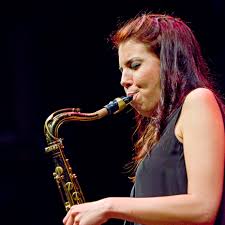 The band is thrilled that our Blue Note recording is finally out for everyone to enjoy. It's unfortunate that due to Covid, we can't support it with live performances, but as soon as we can, we will. We lost a lot of work––both national and international––during this time period, but expect that it will be rebooked when possible. Music is a healing force, and we need it more than ever during these distressing and scary times.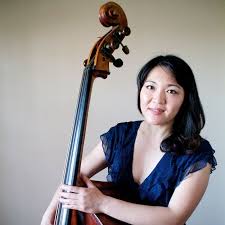 "A killer line-up of players, composers and performers who hail from all over the world… they all converge on this extremely cosmopolitan, sleek, rhythm-forward, modern sound." – NPR
"Collectively, the sheer force of the group's ability is staggering!" – DownBeat

"Together they revealed a shared intensity and suggested something alluring and new. The group's debut release, 'ARTEMIS' (Blue Note), delivers on that promise… The real headline here is this ensemble's cohesion, its ability to move gracefully through various styles and moods and to sound, by turns, authoritative and playful, locked-in or loose-limbed. In the tradition of drummer Art Blakey's Jazz Messengers, ARTEMIS crafts an identifiable band sound rooted in sturdy yet flexible rhythms… ARTEMIS means to upend expectations, gently and yet with force. Its music comes off like a nuanced argument for a fresh point of view." – Wall Street Journal