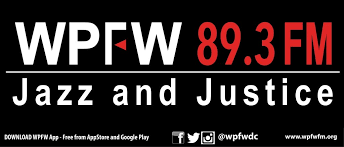 Several weeks ago, back when this country first took our current Covid-19 global pandemic seriously, with governors issuing stay-at-home orders, one of my jazz radio colleagues wrote a Facebook post asking how we were individually and as stations going about conducting our broadcasts. My comment confirmed that I was one of a number of music programmers at my station who continue to report to the studio to conduct our programs, further detailing why.
In my case, I'm a weekly, late night programmer at WPFW 89.3FM (streaming live: www.wpfwfm.org) serving the Washington, DC metro region, aka the DMV. For those not familiar, WPFW is the Nation's Capital region's member of the Pacifica network, the last bastion of left side radio in the broadcasting world, and all programmers are volunteers. WPFW, whose programming principle is "Jazz & Justice Radio", has always been the most music show-friendly station in the Pacifica realm, broadcasting a potent mix of public affairs, community affairs, and political opinion talk shows, and music shows encompassing a mix of jazz, blues, old school R&B, Latin music, new school (hip hop, house, club music), Caribbean and African music. It should also be noted that WPFW has no playlist(s), and no studio library; we programmers bring our own choices of music. At the hour of my jazz/jazz-informed music program, Ancient/Future Radio – Wednesdays 10pm-midnight – there are no station personnel onsite, so no "strangers" or outsiders scurrying in and out of the studio conducting station business, and the station has established a strict sanitizing protocol for our programmers. At that hour, my only human contact is the programmer who hands off to me, and the following programmer I hand off to.
So I've continued to conduct my program from the WPFW studio. There was definitely some initial trepidation, particularly from my family, but for me my program has become a bit of a weekly salvation of sorts. It's pretty much the only time all week I venture away from my neighborhood, driving to downtown DC peacefully at that hour from my Maryland home amidst vastly reduced traffic. I've also noticed that my weekly show planning is a bit more meticulous and perhaps occupies a tad more of my thought process than prior to these pandemic times. I've also noted how many of my fellow WPFW programmers continue to dutifully report to the studio to conduct their programs – also tacitly recognizing that our community radio station, though somewhat powerful in our broadcast reach, does not possess the financial largesse to equip every programmer (and the great majority of us are weekly programmers) with remote programming resources. With all that in mind, I reached out to my fellow WPFW music programmers to check their collective temperatures on programming from the WPFW studios in these pandemic times. Each responded to the same two questions. Here's what they had to say…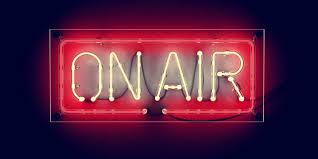 Craig Williams
Program/day/time/theme: Morning Brew – Classic Jazz Edition/Thursdays/5:00-8:00 a.m. I play predominately straight-ahead jazz from bebop to recent releases with occasional forays further afield to other sub-genres within the jazz idiom, as appropriate for any given show. Likewise, I might delve into blues, R &B, gospel and other related genres to augment the straight-ahead jazz. Many shows have a specific concept , two or three. Others, I simply play music I feel my listeners will appreciate.
Why do you continue to report to WPFW to conduct your program?
In no particular order, a) I don't really feel I have the production capabilities to produce a high quality show from home, b) going to the studio provides some semblance for normalcy, otherwise sorely lacking these days, c) I can still take calls from listeners, and d) I feel given the disinfecting protocols in place, it is safe to do so. I trust my fellow programmers to follow those protocols.
What's your sense of what you're providing to our community in so doing?
Even in the best of times, people have so many music and entertainment options. One can play LPs, CDs, streams, internet radio, podcasts, downloads, movies, etc., etc. What local, live, broadcast radio provides, which the other options do not, is a sense of community, and WPFW, as a community owned and operated radio station, provides such community better than any other station in our listening area. It is a true honor, privilege and pleasure to be part of that community, even if it now requires gloves, masks, quantities of disinfectant spray, and knowing how far away is six feet. As always, I try to program a well curated show that brings a sense of education and connoisseurship to the music that both my listeners and I truly love. Nowadays, I also try to play music the audience will find comforting, soothing, spiritual, and contemplative; whatever they may need to help get through these isolating times and feel that sense of oneness with the community. Am I succeeding? Is it working? Judging by an increase in the average number of online listeners and the phone calls I receive while on-air, I certainly hope so.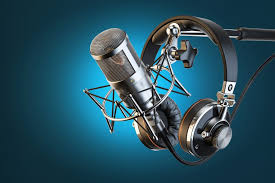 Jim Byers
Latin Flavor Classic Edition, Sunday's 6:00pm-8:00pm, Palladium Ballroom-era Mambo, Cha Cha Cha & Latin-jazz
The Station staff has gone to great lengths to plan for cleaning the Studio, and as a Sunday night host there is nobody around except the host just before/after you. So, that helps. More personally…, there's nothing like the sense of connection with the audience via a live studio broadcast. I made the decision 24 years ago that if it was worth doing, I would do the radio program as if I were being paid. Continuing through the COVID-19 crisis is an unexpected extension of that.
Furthermore, as a programmer I find that the 'pressure' of giving a 'live-performance' enhances my creativity with what I present to the audience. There are moments of inspiration that occur 'in the moment' which – while possibly approximated, cannot be fully realized in a pre-recorded show. If while playing a descarga by the Alegre All-Stars, I hear saxophonist Jose "Chombo" Silva sample a few measures of "You Do Something to Me," and realize I've got the tune in my bag on Georgie Auld's LP "Sax Gone Latin"… BOOM! An inspired transition! I may or may not have made that connection in a pre-recorded set
As a programmer you always hope that you're having an impact. While tragic, the COVID-19 pandemic has illuminated the immense value of traditional radio. People are leaning on WPFW to help them cope with the reality of quarantine. On a deeper level, I think that during a pandemic (and also a political era) when everything we once thought of as normal and 'certain' has been upended, it's comforting to have 'that one thing' that still sounds and feels 'the same'. For many, that one thing is WPFW.
Coincidentally, earlier this week I was made aware of commentary about my program by students at Boston College. For the last couple of years, their professor Jason McCool (a former DC resident, and still an avid listener) has incorporated listening to an evening or two or the Latin Flavor Classic Edition part of his "History of American Music' class. For many, this is their first experience with 'old school' curated radio. Weaned in the efficient, impersonal randomness of Spotify, they are universally stunned by the 'curated listening experience' of a traditional radio show. They are amazed how the LFCE feels 'personal'… like a conversation. Most have never listened to Latin music, certainly not mambos from 60 years ago, but they find themselves fascinated by the stories behind the tunes and drawn into the music. Some of the Latino students are transported back to childhood dinners at grandpa's house with Machito or Tito Puente blaring from the console stereo. Proudly, several of the students have become regular listeners long after their assignment has ended.
I think this 'outside view' from new, young listeners provides an insightful window on the impact of all WPFW hosts, especially during this time. The genre or era of music is actually quite secondary to the thirst for an authentic experience, which is what WPFW provides. My hope is that this time at home re-introduces more and more listeners to the magic of Live Radio.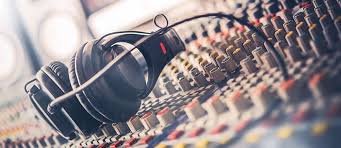 Dr. Nick
Southern Soul Rumpin', Saturdays 12 noon-2pm, Southern soul/R&B
Management has insured us with the supplies that are in studio that safety precautions are being met. The programmer before me does a thorough job wiping down equipment (I'm there to watch) and I in turn do the same for the show following mine. My drive in and from the station is done with a mask on.
Having been designated an essential employee is not new to me. I spent 38 years as an Air Traffic Controller. My entire career, I've been an essential employee. Many years ago, as the Supervisor on duty, I stayed behind after evacuating the tower due to a fire in an equipment room a few floors below. In the event of some major breaking news, who's going to tell the people? If they're listening to the radio, they hear it from us first.
The fact that management has given us the choice of doing our shows live or staying at home shows their support for the workforce. We have the choice. I choose to go in.
Chris Deproperty
Don't Forget the Blues, Thursday, 12noon-1:00pm
I don't go into the station during the day. I prepare it at home.
Even though I don't go into the station during the day, people want to hear the Blues, fresh every week, as a diversion from what's going on, although I do have some Containment songs.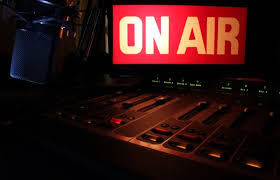 Candy Shannon
Friday Morning Brew – 5:00am-8:00am. Theme: Jazz Matters.
I continue to travel to the station because I never thought about not coming in. As long as I'm well. I've been in live broadcasting for so many years, I've internalized the stricture that "the show must go on." For me, working in the studio is part of the show. I don't have a studio space at home. Occasionally, l've recorded voiceovers in a closet to a portable recorder; not conducive for a 3-hour music program. In this case, 'PFW makes it doable. Management requires of programmers a comprehensive safety routine including masks and plenty of disinfectant. One person in the studio at a time. That's usual for me. I relieve one person and one person relieves me. And, an important part of my weekly routine remains intact in this time of Covid 19. Truth – I come in to the station because I can. I enjoy it, look forward to it and would miss it if I couldn't.
I hope the consistency and reliability of WPFW's hosts and programmers is important to our listeners. Many of our hosts broadcast from home for excellent reasons. Social distancing is an issue for public affairs program hosts and guests. Technology today makes it possible for the home-based radio show to sound professional. But, someone still must be in the studio to make this happen. I've taken a few calls from listeners who express appreciation for my program and the station as a whole. We are what radio does best – a consistent, dependable, regular part of daily lives, with its unique programming and we sound good!
Aphrosoul
Mojugba Radio, Thursdays 2:00am-5:00am
The theme of the program is actually in the name MOJÙGBÁ Radio. MOJÙGBÁ is a Yoruba word meaning, "I Give Homage." It's also a sacred Yoruba prayer and ritual giving homage to the ancestral spirits and to the Òrísá (African Deities manifesting in nature). MOJÙGBÁ Radio also in itself is a ritual, and was spawned from a dance party I started February 15, 2013, out of a vegan cafe in Bed-Stuy, Brooklyn, NY. The music (from very earthy and organic, to deep atmospheric and cosmic Afro Futuristic) has specific elements of the African Indigenous Diaspora (soul, uplifting, telling a story/taking a journey, and danceability). The lines dividing the genres of soul, jazz, funk, fusion, house music, Detroit techno, rare grooves, and beyond are blurred completely out with the intention of expansion.
I continue to report to the WPFW studio (for as long as I am able) out of a sense of keeping a live element factor to the program. Being able to interact with callers, even interacting with those on my social media who are listening in real time.
I see myself providing musical healing, uplifting consciousness, much like in the spirit of one of my all time favorite songs by one of my all time favorite artists Expansions by Lonnie Listen Smith & The Cosmic Echoes. I believe that I am here to expand minds, unplug from the matrix, and my intention is to reflect that through the music, not only as a Disc Jockey but also as a Radio Programer. Most important, bringing music, good music new, old, forgotten, seen and unseen, to the music lovers and enthusiasts not only locally but worldwide.

Miles Willis
Milestones, Tuesday mornings 2:00am to 5:00am; A presentation of jazz which features all styles and eras, with the music of Miles Davis as its motif.
My age and ethnicity make me at least statistically more vulnerable to infection, illness and death from COVID-19. In spite of this, or maybe because of it, I continue to broadcast live in studio for solace and relief, in the midst of the near cataclysmic disruption of normality and routine in all other areas of my life. Broadcasting is my ONLY activity that remains largely unchanged since the onset of the coronavirus.
I feel an even greater sense of responsibility and commitment toward our community of listeners. The largely uninterrupted stability and consistency of WPFW's programming, is most likely one of the few connections to their pre-coronavirus lives that they can still cling to. This 'new normal' has highlighted and strengthened the interdependence between us and the community.
Tom Cole
G-Strings, Sunday 9:00am-12noon, stringed instrument music of one sort or another.
I feel a responsibility to the audience and the musicians. People seem to enjoy the show and I like sharing music with them.
Maybe [listeners are getting] a little enjoyment or enlightenment. I hope I'm introducing them to music they've maybe not heard before. I also feel it's important to support area musicians – there've been and continue to be a lot of great guitar players from around here. That's why I think it's important to announce concerts or club gigs – to give the players some attention and let listeners know what's available. I hope [live music performances] return some day.
Rusty Hassan
Late Night Jazz, Thursdays from 10:00pm-midnight. Classic and Contemporary jazz
I continue to program my show in the WPFW studio during the Covid-19 crisis because the protocols established make it a safe environment and I gain solace in sharing the music I love with the audience. I come to the studio because I doubt if I could do it from home. My programming style is very improvisational. Although I select the artists I will feature in advance, I frequently change my mind on which recording I'll play, even if I had a particular composition in mind for days. I can't explain it. I've been programming this way for over 50 years. I couldn't do this at home with a laptop.
I think it is very important for WPFW to keep the music on the air during this time of crisis. The passing of Wallace Roney really hit me hard because I knew him since he was a teenager. Having the opportunity to share his music on the air gave me solace. Then It was Ellis Marsalis, Bucky Pizzarelli, Lee Konitz, Henry Grimes… artists that our audience would want to hear. Although it wasn't from Coronavirus, the passing of Bill Withers certainly had to to be memorialized and his Soul Shadows with the Crusaders became a theme. Beyond remembering those who have left us it is just as important to let the audience know about those artists who are live streaming and to feature their recordings. I am extremely grateful that I have the opportunity to share the music of those Soul Shadows on my mind and the artists who are performing today who need our support to let the audience know they are still on the planet.
Bill Wax
Roots and Fruits, 2:00pm-4:00pm Saturdays, Classic blues
I have been doing radio for 40 years and throughout that time it was the media that was always there no matter what the circumstances were. This is no different. I believe folks appreciate a live host in times like these. I also get a great deal of satisfaction feeling like I was making a difference for in people's lives no matter how small a difference it maybe. Plus I do love what I do on the show.