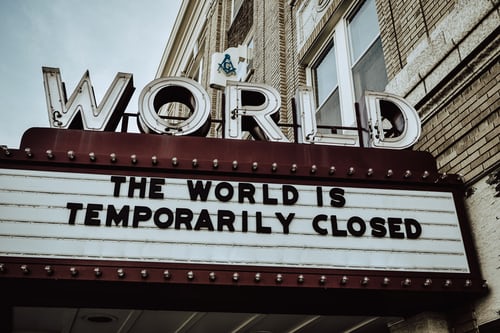 (Photo: Edwin Hopper)
Like many of you I have witnessed valiant efforts from artists to maintain their public performing profile via the various online platforms. On the other side of the coin I've seen communications from artists who are clearly in distress, including specific pleas for assistance. Here in DC vocalist Aaron Myers has been spearheading a series of weekly Zoom "check-ins" from the music community, with frequent posts of available assistance to artists as well as speculations of when the live arts performance world will re-open. Likely similar arts community linkage efforts are ongoing in other communities.
Back in mid-March we postponed the annual DCJazzFest for June, speculating that we might conceivably be able to present a smaller scale version this Fall – with the various public health/safety protocols top of mind. Since then the DC Mayor's office has released an extensive (79-pages) document on life in the city represented by Stages of proposed re-opening. We've been scheduled to reach Stage One on Friday, May 29th, which DC Mayor Muriel Bowser has characterized as "stay at home light". Significantly reaching Stage 3 and Stage 4 will require some time, and those are the stages that include allowable venue operations, with social distancing and limited audiences for sure.
Much of pretty much every city's plans to re-open have been dominated by the purview of various municipal commissions, business communities, and planning committees. As well-meaning and vital as these ongoing deliberations are transpiring, and though many of them laudably include representatives of the arts community, I've been wondering what specifically jazz musicians are thinking as we hopefully face a brave new, post-pandemic world of the unknown. With such questions in mind I've begun polling various jazz artists (thanks for planting the seed Suzan Jenkins) by email on their thoughts about performing in this post-pandemic world we're slowly coming to grips with.
The premise for those communications is outlined in my introductory paragraph in those communications: "As a presenter (DC Jazz Festival) I'm trying to get out in front of the curve for whenever we find ourselves living in a post-pandemic world and what that will mean for those of us in performing arts presenting. In preparation for that brave new world, I'm calling on a select group of artists, those I suspect have given this matter some deep thought, and would like to get your responses to three questions."
For Part One of this post-pandemic performing arts world dialogue, our participants are the following bandleaders: Jane Bunnett (saxophone & flute); Terri Lyne Carrington (drums); Dave Douglas (trumpet); Ethan Iverson (piano); Jason Moran (piano); Patricia Zarate Perez (saxophone; and director of the Panama Jazz Festival); Walter Smith 111 (saxophone); and Cassandra Wilson (voice). Here are their responses (in random order; attribution not being an overarching issue here) to my four performing in a post-pandemic world questions.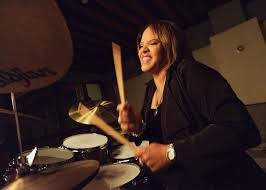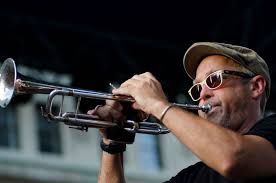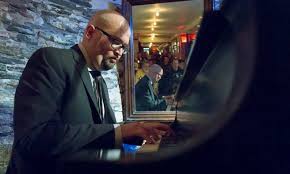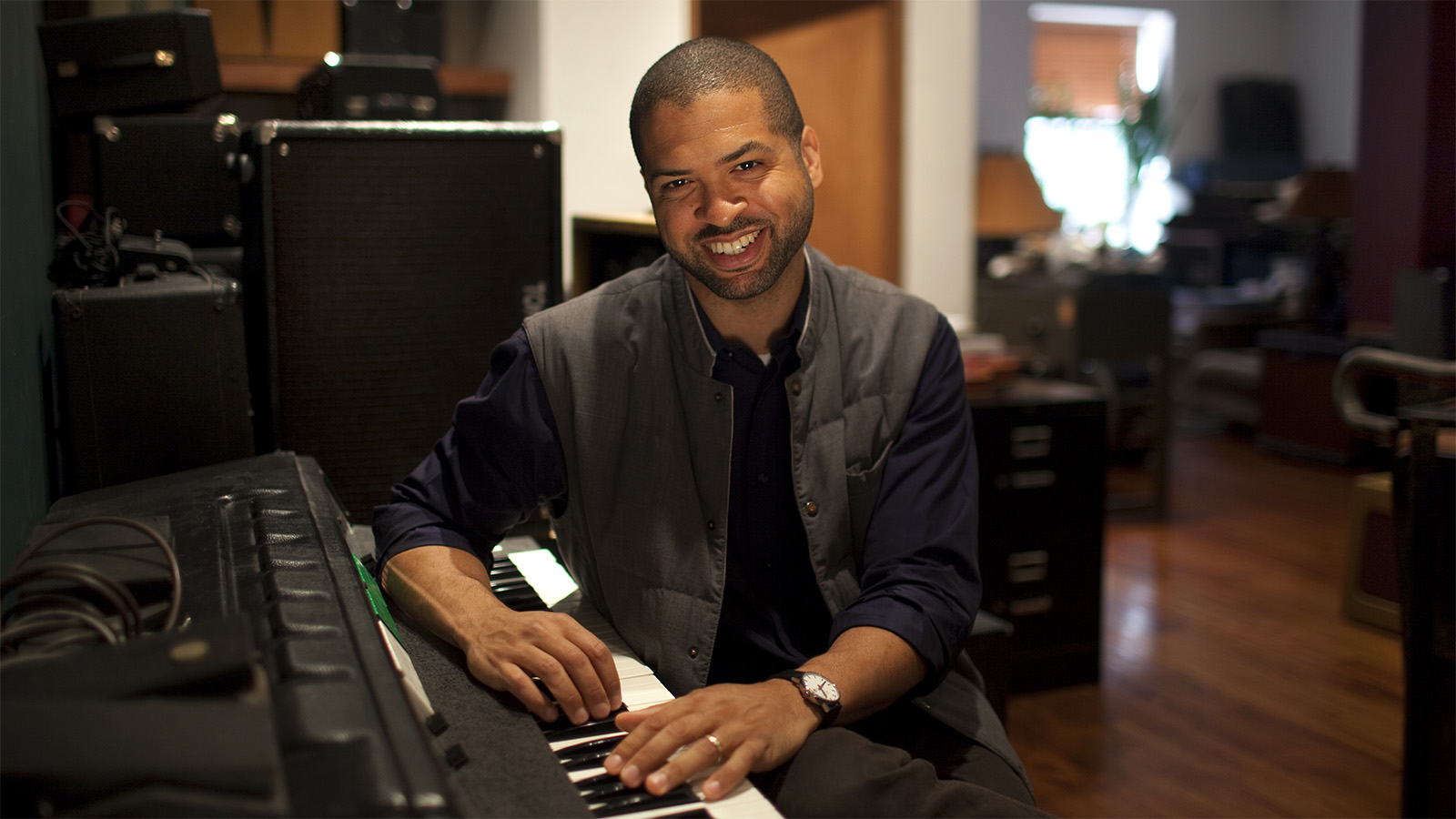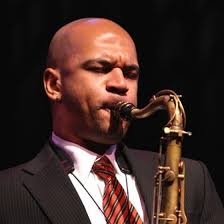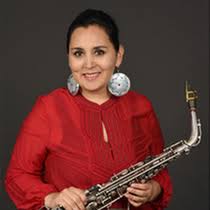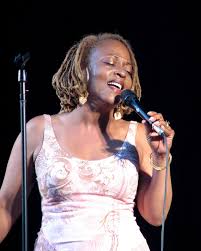 1. What do you imagine your post-pandemic performing life will look like, and what will it take for you to feel comfortable performing before an audience again?
"I may be naive, but I feel it will be quite similar to pre-pandemic time, [with] a little more spacing between audience members and more basic sanitizing (the clubs and halls, not the music). Of course this is based on the optimistic view that the virus will be under control. Certain European countries are getting back to normal and are experimenting with different models for performance. There's a certain school of thought that says "all performing arts are dead until we get a vaccine," we sure hope that isn't the case because the next virus could be right around the corner. Our European agent feels good about the situation in Europe in the Fall but says "it all depends on what the Americans do."
"I imagine that everyone will have to feel more comfortable gathering in closely seated environments to go to concerts. And also musicians will have to feel comfortable flying and traveling in close environments as well. I'm hoping we don't have to wait until the vaccine for this to happen and that there are ways to test people and social distance so that people are more comfortable. Some venues are spreading out their seating to help with this. I think there will be quite a while of practicing social distancing, and that it will become part of our daily fabric. I certainly am hoping that we also figure out new and creative ways to get our music to audiences. Streaming may be one way to have live concerts for no audiences, or limited audiences, but I think we are all trying to figure it out."
"It's too early to think about what the post-pandemic performing life will look like. We just have no idea as we have no real info on testing and tracing, no real news about therapeutics, and no idea when there will be a vaccine and whether people in this country will agree to take [a vaccine]. There is no clear leadership at the top of our federal government, and this will irreparably affect the arts. So for now, this is too much of an unknown. The leadership we have is not going to change. We must affect the change in our elections in November if we are to begin digging out of the health and economic crisis. I don't say that as politics. I say that for the health of our families. Without that there will be no performing arts in person."
"I don't have anything smart to say about this. I think a vaccine, or at least much-improved treatment, is the only thing that will make a jazz club viable again. Fortunately, the best and brightest are working on these tasks."
"I was anticipating touring less as my boys enter their teenage years, and the pandemic solved the "how" would I pull back. So I'm already planning that for the next 6 years, because of my children, I'll be at home more. To feel comfortable performing before an audience won't be the problem, it will be "how will I get to the audience": 14-hour plane ride? 4 hour train ride? all of the traveling has always been the issue for musicians on the road. The music saves us physically and mentally. I want my audience to feel safe, that would be what it would take for me [to get back to performing]."
"Performing after the pandemic will be more appreciated than before the pandemic, for sure. Being a mom of 3, homeschooling all of them, teaching at Berklee part-time, and working full-time online to produce the Panama Jazz Festival, every time I performed could have been the last time I performed, so I have developed an unusual relationship with performing. I am not afraid of not performing. The world I imagine after Covid is any world I wish to be in. I am not afraid of change, and can make a home out of anything I have. If I have a home, health, and love, I can make the world I want. Audiences do not make or not make me feel comfortable. Comfort comes from within. My social work with music does not depend on performing or having a building, or even money. Our festival is non-material, our festival is in the minds and hearts of people, and that can not be killed by Covid. Even if one person who loves our festival is alive, our festival will remain."
"I'm concerned about the economic aspect of this. People will need to get back to work and may accept reduced fees and lesser accommodations than what was happening before this. I'm worried about flying to the concerts, especially internationally where I do most of my work. Somehow the only thing that I'm not worried about is getting up in front of people, regardless of the size of the venue (as long as things are clean and masks are in place)… It's all the stuff surrounding getting to the concert and getting home safely that concerns me. A real vaccine would be the ideal solution, but in lieu of that, more time until this picks up. In general I imagine that it will be a long time before I'm out traveling 40 weeks out of the year… if ever!"
"I believe the post-pandemic world will be liberating beyond our wildest expectations!"
2. What precautions will you take going forward – at least until we have a clear sense that Covid-19 has been successfully eradicated?
"I will wear a mask, not shake hands, wear gloves when necessary, basically do everything that we are being told by experts to do in order to minimize the chances of contracting [Covid]. I will continue to teach online and we are not sure if the fall semester will be completely online or a hybrid of online and some classes in person. This is all uncharted and unknown territory, and some of our decision-making changes as we are continually updated."
"I will stay at home and stop the spread. I will read the CDC guidelines, listen to Dr. Fauci, and read the Washington Post and The New York Times. I will observe the safety guidelines and do so with my family. I will contribute to organizations working for health care, voting rights, and equal conditions for all. I see these as essential for ensuring fair elections and easing the burden on communities of front-line workers who are hardest hit. As an artist I will continue composing and expanding my remote collaborative activities as much as possible. As a supporter of the arts, I will commission other artists, especially trumpeters, and continue to platform emerging artists at Greenleaf Music. Festival of New Trumpet Music is already in preparation of our first digital edition in September 2020. For those of us who are relatively safe, helping others is how we make this situation sustainable."
"Wiping down the piano, bringing my own microphone, eating at home as much as possible, telling everyone "they can wait."
"We will take precautions to stay healthy – masks, vaccines, and everything and anything that can protect people's lives and health, innovation will be a must.!"
"Cleansing all backline (mics, piano, drums, bass, etc.) and any greenroom areas in a more diligent manner. Understanding that different people in the group will have different comfort levels with all aspects of returning to performing. Masks for audience members. Shorter set lengths to reduce the time of exposure to crowds – 45-60 minutes max."
"Covid-19 may never be eradicated. I take the same precautions I've always taken: wash my hands, fortify my immune system, and stay in constant communication with my Creator."
3. What will be your expectations of those who present your performances, in terms of safeguards, audience considerations, and overall attention to making sure artists' needs are met in that regard?
"I have faith in the presenters and audiences once we get the OK to hit the road."
"I would hope that all venues really sterilize and clean their venues as often as possible. I think that the correct distancing between audience parties is very important as well. And I think streaming options for payment should be made available from venues. We have to figure out how to keep going during this unprecedented time. We have to find other ways of developing streams of income."
"Presenters would have to take the lead in providing an acceptable environment for performances. The level of risk would need to be extremely low. I would not ask any of my musicians to risk their safety for a gig. And I would not expect my heroes to go out and perform unless they felt 100% confident in their surroundings."
"Be aware that it is a two-way street. Artists have always had needs. Now, the artists will have a few more new needs, as will the audience. I'd want a promoter to know that no concert is life or death, just good or bad, or worth it or not worth it."
"I expect festivals to take the health of artists and audiences very seriously and to always place life and health over earnings. That is what I will do with my festival."
"My expectations of promoters and presenters is that they be fair, honest, considerate, and just as concerned for the artists and audiences as they are for their bottom line."
For our benediction, one respondent closed with these lovely sentiments: Sent with much love and, despite some of the challenging viewpoints, the utmost optimism and enthusiasm for all of us as humans." AMEN
STAY TUNED TO THIS SPACE FOR PART TWO IN THIS POST-PANDEMIC WORLD ARTIST DIALOGUE…