One of the more prolific, keen-eyed photographers operating in the music arena is Jimmy Katz. Doubtless future generations will recognize Jimmy Katz in the pantheon of jazz photographers, alongside Herman Leonard, Chuck Stewart, Bill Gottlieb and other greats of the medium. Though his photography career continues to evolve, more recently Jimmy has seized opportunities to act on his passion for jazz recordings, through his own new imprint Giant Step Arts. At least one of his initial Giant Step Arts releases, drummer Jonathan Blake's 2-disc trio date Trion, garnered significant note in end-of-year 2019 critic's polls – including significant spins on my own radio program, Ancient/Future Radio (Wednesday nights 10-midnight on WPFW in the DMV market, live streaming worldwide at www.wpfwfm.org). The Giant Step Arts release from tenor saxophonist Eric Alexander is among his most extended form, original work yet recorded, and trumpeter Jason Palmer's Rhyme & Reason Giant Step Arts date is likewise among his most engrossing recorded work. With all this in mind, clearly some Independent Ear questions were in order.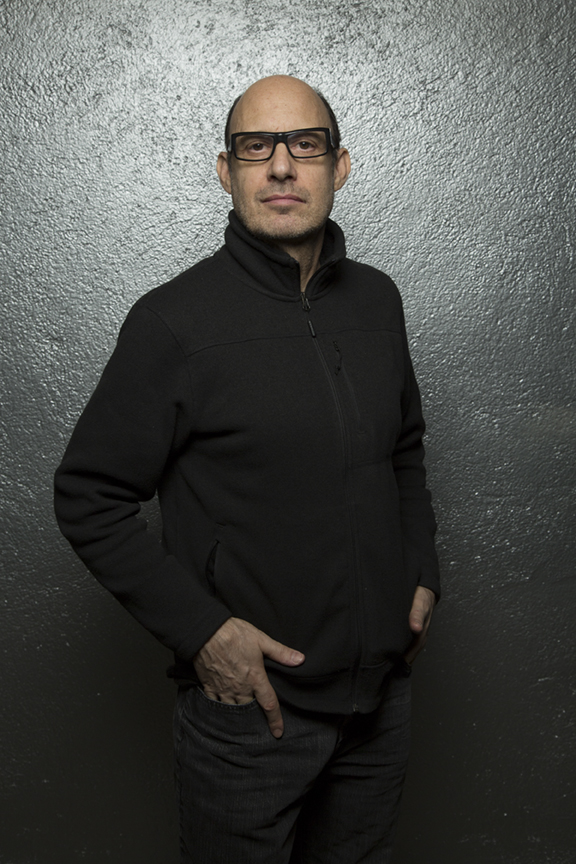 With such a successful career as a photographer, what was it about making records that so intrigued you?
As you may know, I have been a photographer in the music business since 1991 and I have shot more than 200 magazine covers and been hired to participate in more than 550 recording projects. I got to work with a lot of my heroes and hear a lot of amazing music, but in this time I also saw the recorded music industry contract. As a lifelong record collector, I always had in the back of my mind, "Would some of these recordings be stronger if the musicians had recorded all in one room in front of fellow human beings?" I discussed this with a number of musicians who said they played better in "Live" situations, rather than in the studio. Musicians said that when playing "Live," they could be more creative and play with greater freedom and abandon. Right now there are a lot of terrific studio recordings being made but some are quite controlled. It's wonderful music, but I thought that I wanted to produce projects that would tap into the source of jazz, music that comes out of "Live" venues. Even if they are not the perfect venues to record in, they are often places where inspiration and creativity are at the highest level. Fans know that history remembers the "Great Performances" and many of those are "Live" concert recordings. So as an engineer I try to achieve good sound, but the real goal is to capture "Lightning in a Bottle," the magic of an inspired "Live" performance. That is the focus of Giant Step Arts.
Almost three years ago I was approached by donors who wanted to have a positive impact on the jazz community. They realized that the record business was in a state of shambles and more importantly that musicians were not being properly compensated. Giant Step Arts, LTD is a unique 501(c)3 (editor's note: a not-for-profit tax designation) and we don't sell anything or own any music. We collaborate with each of the artists we choose to work with. For a music project, we pay the leader and everybody in the band for two nights of recording and a rehearsal, but the leader owns the masters, gets digital files to sell and gets 700 CDs to sell, free of charge. I engineer the "Live" dates, I mix and master with the legendary Dave Darlington and the visionary Ann Braithwaite does all our publicity and promotion. Dena (My wife) and I do all the photography and we design the CD packages as well. Within this framework the musicians can create music that is free of commercial constraints and all we ask is that the musicians make a profound artistic statement. In addition, we are not afraid of music that explores themes like social justice, racism, sexism, politics or the environment. Right now we have limited resources, so our projects are by invitation only.
Talk about the recordings you've made thus far on your Giant Step Arts label, and why you felt it was important to record those particular artists.
To be clear, Giant Step Arts is not a record label. We do what a record label does but we don't sell anything. The musicians own the masters and get all the proceeds from the sales of their music. Also, we are trying to promote musicians who have already been validated by their peers, so we are looking for musicians who have a deep connection to other creative musicians of this era. The leader's mission is to make a bold artistic statement with original material and that has a unifying theme. Jason Palmer, Johnathan Blake, Eric Alexander and Michael Thomas have all been wonderful to collaborate with. They have each put together all-star bands featuring the best and the brightest of this generation and they are presenting profound, original material.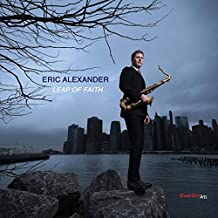 The records you've made thus far have been live performance recordings. Will you continue to concentrate on live recordings?
"Live" recordings are the focus of what we do.
What are your recording plans for 2020?
We are releasing another double CD with the trumpeter Jason Palmer that is the music that he wrote for each of the paintings that was stolen from the Isabella Stewart Gardner museum in Boston 30 years ago. We are releasing it on March 18th 2020 the 30 anniversary of the theft. Later this spring we are releasing a project with the grammy nominated alto saxophone Michael Thomas that is inspired by new technology and in early summer we will release another project led by the great drummer Johnathan Blake.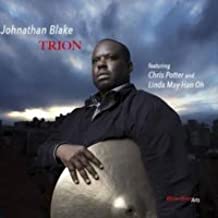 We often partner with another New York City not-for-profit, The Jazz Gallery, and on May 21st & 22nd we are recording the powerhouse alto saxophonist Darius Jones who is doing a project called "In August of 1619." As you know this is when the first African slaves landed in North America and Darius has written an extraordinary suite of music inspired by this event. We are also recording the great trumpet player and composer Marquis Hill in August. His project is called "Free To Be" which will include the fantastic, Jazzmeia Horn, Marcus Gilmore, Joel Ross and Junius Paul. Also in August we will be recording another Jason Palmer project with jazz giants, Mark Turner, Joel Ross, Ben Williams, and Nasheet Waits. With a micro level of support, on February 28th & 29th, we are collaborating on a project with "The Leap Day Trio" which is Matt Wilson, Mimi Jones and Jeff Lederer. It's going to be the first "Live" record made in the newly opened Cafe Bohemia in 60 years. I am really excited about all of these projects.
What's your overall sense of the jazz recording industry?
For a number of reasons, over the last 20 years, the income flow to musicians from recorded music has dwindled to a trickle. To make matters worse, if 43 million Pandora streams of "Happy" earned Pharrell Williams $2700, where does that leave jazz musicians who have far fewer streams? Streaming may be great for the streaming businesses and consumers, but with streaming, the individual who has created the music, has often been ELIMINATED from the revenue flow. This makes the act of delivering music through streaming, a profound and seminal event in the history of recorded music. In our small way, Giant Step Arts, is trying to create a model that is different. The income from recorded music may continue to be small, BUT WE WANT ALL OF THIS INCOME TO GO TO THE CREATORS OF THE MUSIC. Also, what we do is easily scaleable, so the more funds I can raise, the more musicians Giant Step Arts can help and the more artistic statements can be completed. I would encourage your readers to check out GiantStepArts.org and to purchase our projects directly from the artists we work with.