Trumpeter Kenyatta Beasley has released a record project he's been considering for more than a minute, an exploration of the compositions of one of his mentors, the late saxophonist-composer Frank Foster. Known as one of Count Basie's #1 sons, the late NEA Jazz Master Frank Foster, who took over leadership of the Basie band for a time after the Chief's passing, Foster was an underrated composer whose book will likely yield many gems for musician contemplation and performance as time passes, but Kenyatta Beasley got there first with a full-length presentation of the music of the man some called Papa Fos. Kenyatta's new recording was captured in performance at one of New York's liveliest weekly music scenes, the Friday night happenings at Jazz 966, at 966 Fulton Street in Brooklyn, in the heart of the historic Bedford Stuyvesant community. Here's how he arrived at this project…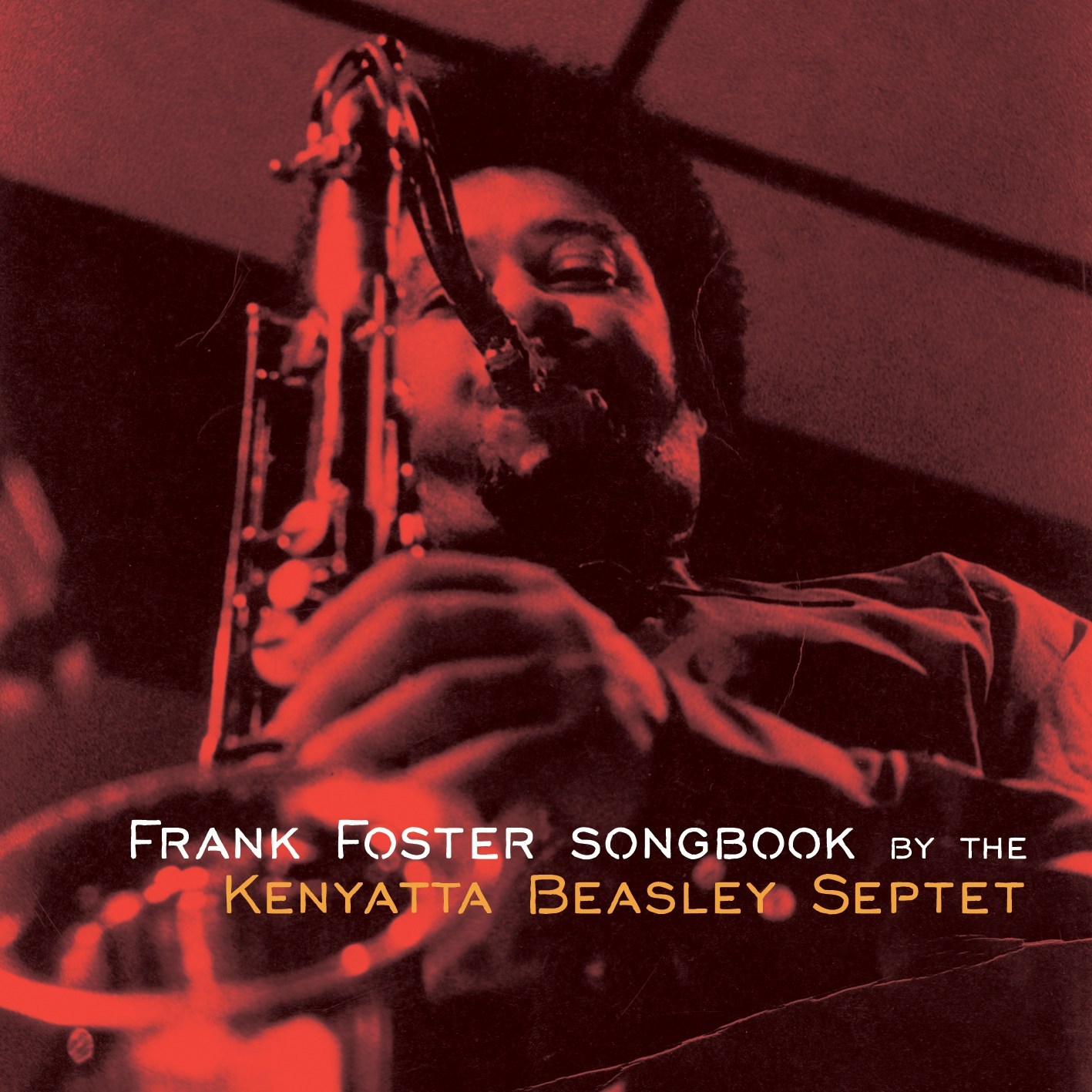 Why did you choose to pay homage to Frank Foster's book?
The idea for the Frank Foster Songbook was conceived while I was a Professor of Jazz Studies at Ohio State University. At Ohio State, like most research universities, certain professors have to fulfill a research requirement in conjunction with teaching there. For musicians the research usually consists of recording a record, writing a book and having it published or variety of other things.
One of my teaching assignments was to teach Arranging for Jazz Ensemble, a class that most musicians that enter jazz school/conservatories have to take. Mind you, I didn't know how to teach arranging or know much about arranging. I played in quite a few big bands and got the point. So here I am, thrown in front of a bunch of students that are expecting to be taught how to write for a big band. Rather than panic, I kept my cool and remembered that Frank Foster wrote one of my recommendation letters for Ohio State. I got on the phone and asked him for his help. If anyone would know anything about arranging for big band, it would be him.
After getting numerous consultations from him over the telephone (He must have liked me a lot because he always took my calls), I felt like I got a Doctoral degree in jazz arranging. He sent all of the material that he was using to teach arranging at Jazzmobile in New York City. Then it hit me; Why doesn't Frank Foster have his own jazz arranging textbook that can be used in colleges around the world? He's one of the defining voices of the art form and has some of the material already put together. So, I told Dr. Ted McDaniel (Director of Jazz Studies at Ohio State) that I wanted to help Frank Foster write a definitive jazz arranging textbook. we both thought that it was a great idea and I set off to do my research.
Since Frank's health was starting to decline, I felt as if I needed to get down there immediately. Research required flying from either New York City or Columbus, Ohio to Chesapeake, Virginia, which is where Frank was spending his later years with his manager/wife Cecilia. After traveling down there a few times, I started to realize that I wasn't going to have enough time to get all the information that I was going to need to get a textbook. Frank gave me the idea to just record some of his lesser known songs; with the stipulation that I rearrange the songs and do something "different" with them. Since Frank is more known for "Shiny Stockings" and the other songs that he contributed to the Count Basie repertoire, he gave me some songs that were a bit more progressive. In the end, we didn't touch "Shiny Stockings"! I'm happy that we recorded these songs, he because Frank's genius as a composer is terribly overlooked. Hopefully this recording will get more people to check out his larger body of work.
In what specific ways has Frank Foster impacted and inspired you?
Frank Foster gave me my first gig in New York City. He was my first ensemble teacher at the New School in New York City. Funny thing was that I had no idea who he was when I first got to New York City. The founder of the New School jazz program, Arnie Lawrence pulled me aside and gave me a thorough schooling about the history of Frank Foster.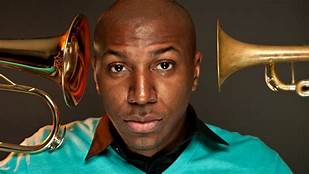 He was just starting his retirement from directing the Count Basie Orchestra for 12 years. When he heard me play, I guess that he heard and saw something. I remember him telling me, "Hey Kid, you're gonna play in my band." Frank put me in his Loud Minority Big Band and in his smaller ensembles. I was fortunate to play music and tour the world with him. Since he was such a huge presence in the jazz world, playing with him gave me instant street cred amongst the musicians. At 19 years old, I found myself playing with Slide Hampton, Frank Wess, Joe Williams, Clark Terry and many other jazz legends. At the time, I thought that this kind of thing happened all of the time in New York City.
Frank and Cecilia Foster treated me like a son. No matter what I needed, he would always call me back and ask what I needed. I didn't realize how truly fortunate that I was to have worked and learned from such a master. Recording and putting out this record was the least that I could do to honor such a great human being and his work.
Talk about the personnel on new this release of Frank Foster compositions.
I was fortunate to amass such great talent for two nights of recordings plus rehearsals. It's as if Frank was looking down from the heavens and engineering the project himself.
I needed a band that really understood Frank's music. Frank is one of the rare composers that could write really sophisticated, yet simple music at the same time. In addition, I needed people that were still tied to the dance element of jazz. Most importantly, I just wanted to play with people that could have a good time. Everyone that plays on the recording is considered to be a "first call" musician in New York and it's extremely rare that everyone's schedule allowed them to be in one place at one time. Tenor/Soprano saxophonist Keith Loftis and trombonist Vincent Gardner all joined the Loud Minority Big Band at the same time that I did. Frank considered all three of us to be his "children." They were already familiar with the tunes and understood how Frank conceptualized his music. Mark Gross has always been one of my favorite alto saxophonists out here and I needed his big sound to fill out the front line.
The rhythm section, consisting of bassist Dezron Douglas, drummer Alvester Garnett and pianist Anthony Wonsey collectively give the music the pulse and vibe that it needed. They are truly the heartbeat of this recording.
In addition, we were fortunate that Wynton Marsalis was able to come out and perform on the session. He left his daughter's birthday party and came right over to participate in the proceedings. His energy brought the recording to a higher level.
I've been to Jazz 966, interviewed the founder Sam Pinn, and recognize that scene as analogous to other African American jazz scenes, like the Friday night tradition at Westminster Church in DC. Why was that an important place for you to play that project, and why were you encouraged to make your album there?
The main objective of this recording was to capture a live celebration of Frank Foster's music. I thought that Frank would have liked it that way. I remember Fos' telling me that his favorite gigs weren't the more serious gigs at concert halls but rather dance gigs. He was from the generation that still believed in jazz is a dance music. So, the energy, vibe and people of the room where the live recording was going to be critical to the success of the record. Jazz 966 is one of those places where people feed off the musicians and the musicians get energy from the people. Jazz 966 is the only place in New York City that reminds me of my hometown, New Orleans. In short, recording this record at your typical Manhattan venue simply wouldn't work because we needed a place with some soul
Jazz 966 is really a senior center in Fort Greene, Brooklyn that has a weekly jazz series held on Friday nights. It's a social gathering of jazz connoisseurs that have a great ear for music but love to get up and dance to some swing and blues. Many of the patrons in Brooklyn had lived around Freddie Hubbard, Cedar Walton, Thelonious Monk and a plethora of other musicians who either lived or played frequently in Brooklyn. They'll tell you stories of how Brooklyn used to have dozens of happening jazz clubs and was home to its own thriving music scene. So when you play at Jazz 966 you have to come correct or get out.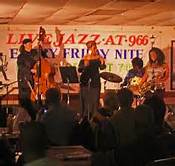 So, the energy, vibe and people of the room where the live recording was happening were going to be critical to the success of the record. The late Dr. Sam Pinn made everything happen. I told him that I'd probably need a second night to record things (better to have a choice of takes) and he made everything possible. It's as if the skies parted.
Beyond this recording, what are your plans for playing this music going forward?
I'm looking forward to taking this band on the road and festival circuit to bring more awareness to Dr. Foster's repertoire and legend. Ideally, I would love to perform some of the Loud Minority Big Band material and the smaller ensemble stuff that we recorded on this release.
HERE'S A VIDEO LINK TO THE PERFORMANCE THAT PRODUCED THIS NEW FRANK FOSTER TRIBUTE RECORDING:https://youtu.be/td7hKphMqYo