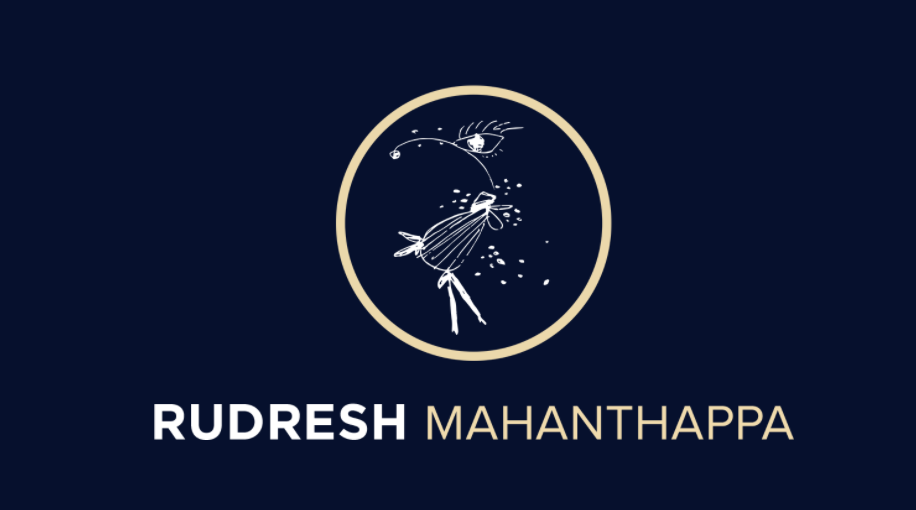 RUDRESH MAHANTHAPPA'S BUSINESS LOGO
Pursuing a career in jazz performance is a true labor of love. From the arduous isolation of the practice routine, to the additional study required to achieve a level of excellence – not to mention those many who are pursuing that performing career after devoting countless hours of study and achieving a related degree – becoming a professional musician is a study in perseverance. Then on top of the pursuit of one's instrumental or vocal craft there are the myriad business considerations; Lord knows most jazz musicians do not have the financial wherewithal to simply engage qualified professionals to address their business responsibilities at their beck & call.
In the face of the challenges of becoming and sustaining the career of a professional jazz musician, I greatly admire those enterprising musicians who have taken it upon themselves to develop innovative ways to enhance their career efforts. I'm always on the lookout for the self-starters out there who see the big picture beyond their instrument/voice, gigs and recordings. So consider this the first in what will hopefully be an ongoing series of profiles of the various business practices being successfully employed by jazz musicians, practices that come from a variety of perspectives.
In a recent interview saxophonist-composer-educator Rudresh Mahanthappa spoke about merchandising concerns, issues which are an ongoing exploration of his. Besides his incredible facility on the alto saxophone, his innovative writing, and his pursuit of cross-discipline partners and projects, Rudresh is also the Director of Jazz at Princeton University, which provides him a platform to interact with student musicians on their performance and their business practices. Some of Rudresh's remarks on various business practices in that interview prompted some questions.
The Independent Ear is looking for particularly enterprising musicians whose efforts have enhanced their performing career opportunities. Please send suggestions and contact info.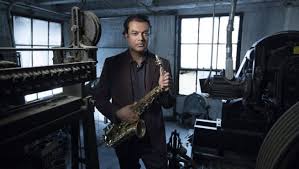 Rock and pop musicians have been concerned and in many cases very sophisticated about their merchandising options for many years. Is it your sense that jazz musicians and bands have been missing the boat in this
regard?
Yes. I think so. There's a lot of fun things we can do merch-wise that still feels good beyond t-shirts.
What have you done to step up your personal merchandising profile?
First we made a beautiful double LP package. We also made socks and shot glasses. Manufacturing the two latter has not been easy but we now have them in stock and they aren't taking over my house.
What¹s your sense of the ultimate benefits of establishing a real merchandising aspect to your career efforts?
I think it's too early to tell. However, I do believe it helps to have a brand and a look. A logo for example.
Does merchandising ultimately assist in building your fan base, and if so how does that happen?
Hopefully and probably primarily via word-of-mouth or social media. Social media is another form of word-of-mouth anyways.
Do you find that merchandising works best online or on the gig?
The few times I had to take t-shirts to sell on a gig, they all sold out. I have not yet tried to sell any of the current merch at live shows simply because we have not had many shows. I'm also hesitant to schlep all of that stuff around . . .
As an educator you have opportunities to mold and shape aspiring musicians down the difficult path to professional artistry. What do you say to musicians who would respond that it¹s challenging enough to perform at the highest artistic level, and perhaps too large a challenge to be overly concerned with merchandising?
I think that's a very fair point. Merchandising takes time, money, and physical space. I would only encourage doing so if it's going to be fun and not arduous.