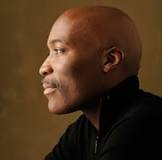 Pianist-composer-educator Darrell Grant is someone I first spotted for his very accomplished work many moons ago with first Betty Carter, then with Tony Williams' quintet. Fact is even in those late-80s/early 90s days there were more than a few exceptional jazz pianists on the scene. But there was something about Darrell that struck a chord; perhaps it was the obvious pure joy with which he attacked the music with such gusto. Certainly it was the fact that he seemed to elevate whatever band was fortunate enough to share his talents. And besides his playing prowess, once I met Darrell Grant it was clear that this was a musician who had much more on his mind than making the next gig. We worked together for a awhile as I served in a consulting, advisory capacity, assisting D.G. in his career development efforts.
Nearly twenty years ago Darrell Grant made the precipitous decision to leave the New York jazz wars behind and accept a plum position at Portland State University. The results have certainly substantiated that decision; not only does he have something many musicians covet in their hang-fly existence – steady work in music and the kind of benefits such opportunities often convey (health insurance being chief among those benefits) – but he has continued to perform and record his music in the surprisingly stimulating arts environment of Portland, proving once again (as Nicholas Payton and others keep pointing out) that in this age of instant communication and abundant travel options, one need not live in the cauldron of New York City to establish a fulfilling career in jazz. Add to that the fact that D.G. is a family man, raising a young son and maintaining a household, and you can see why he has no regrets approaching 20 years since he made the move.
I got an email from Darrell Grant a few weeks back which noted the approach of the 20th anniversary of his relocation. As one who has long advocated that jazz musicians should be careful what they wish for when they become overly enamored of the need to live in NYC, clearly some questions were in order for my old friend Darrell Grant; questions which might yield responses worthy of giving other musicians pause before continuing to further over-populate NYC's jazz community.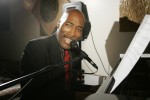 As you approach 20 years since you relocated to Portland from NYC, how has the move proven fortuitous?
Relocating to Portland felt like seeking something out that I couldn't completely define. I have often said that I moved from NYC seeking community. But I read recently, and I think it is true, that community is not something you find, but something you make. So I think a better answer is that I was looking for the opportunity to re-invent myself outside of the customary expectations of what a jazz musician does. Because New York is so big, and it is so often challenging just to survive, it was hard to see that anything I might do, either inside or outside of music, would make a significant impact. In Portland, it is easier to see the ways in which my efforts connect to the larger web of activities that make the community thrive.
Being a working artist, composer, and educator outside NYC for the past 20 years has shaped my thinking about the role that an artist can play in a community. In Portland, I've had the chance to engage with people from all walks of life, to share ideas and projects with politicians, academics, community leaders, and artists in a way that feels holistic- in that we are working together to shape a vision of the future.
I've been back and forth to NYC regularly since leaving. Even though the city has changed, New York is still undeniably magnetic. Its concentration of talent and ambition is exhilarating to be around. But, at this point in my life, my own ambitions have shifted, and are less defined by a professional profile, more connected to my effectiveness in this specific community.
What were some of the initial challenges of forging a jazz life outside of NYC?
I would be lying if I said I didn't sometimes miss New York's wealth of talented artists from whom to draw inspiration and collaborate. This is not to say that there are not national and internationally recognized artists in Portland. Per capita this town has high density of accomplished jazz musicians, as well as a bounty of young talent. But it is not New York, where on any given day, you could encounter some world-class player you had never heard of.
As a young musician in New York, I was proud of the fact that I was embarking on my career at the center of the jazz universe. Being surrounded by the industry, it was easy to feel like every gig, even the $50.00 date in Brooklyn for a handful of people, mattered. It might be written up by someone in the jazz media, or attended by one of my artistic heroes. Being outside of NY and away from the national scene, I think one looks for other measures of significance for his or her artistic work.
How have you gone about keeping busy musically and building your own 'scene' in Portland?
Keeping busy has never been a problem. Since bandleading is an integral part of my musical life, I've always had one or more performing projects going. In terms of building a scene, I have also enjoyed the opportunities I've had here to curate music. Whether that has meant organizing a themed performance or an education initiative for the Portland Jazz Festival, or walking into a restaurant and thinking "this would be a great spot for a jazz club,"and then starting one. One of the benefits of Portland over New York is that there are fewer barriers to putting ideas like this in action. I have created and run two jazz venues in Portland, and had the opportunity to employ local, regional, and national musicians. I've also had a full-time teaching position for the past twenty years. In that time, I have taught every undergraduate and graduate jazz class in the curriculum. I have created new courses, instructed private students, mentored emerging artists, served on committees, started an institute, and served as an administrator – lots of hats. However, performing and composing continue to be the fuel for my work as an educator.
From a musical perspective, have there been any advantages to your post-New York life?
Having a full-time job and raising a family, the prospect of extensive touring soon lost its luster. One of the big advantages of living in a beautiful place like Portland is that people come to you. Just by virtue of living here, I have had the chance to perform on major stages with artists like Esperanza Spalding, Nicholas Payton, James Moody, Somi, Art Farmer, and numerous others. Furthermore, while in NYC these might have been "pick-up gigs," I have had the luxury of taking time to thoroughly prepare for these performances and thus make them far more musically impactful than the usual run-out date.
Living in Portland has provided me the opportunity to explore different ways of thinking about my role as an artist. One of the most significant has been the idea of shifting away from economics as the predominant measure of success. In NYC, I'm not sure I ever would have considered the possibility that the number of people who donated to causes I believed in, or the appreciative letters I received from individuals saying that my music had healed them or given them hope, was a better measure of success than the number of units sold, or a sheaf of positive reviews. I like that here my success is defined by my own individual goals, rather than the industry's.
I feel like living here, I have had the freedom to express my unique voice. Away from the industry spotlight, and New York's economic challenges, there has also been less pressure to concern myself with the prevailing trends in music. I worry less about being "pigeon-holed" as an artist than I did during my time in the city. I also find there is less explaining to be done about "what my music is" and why I am making the artistic choices I'm making.
Finally, and this may be unique to Portland, there is a proprietary sense of pride that this city takes in its homegrown artists, and which they extend to those who migrate here. So I felt welcomed as an artist from day one, and any love I gave Portland was reciprocated in kind. Another aspect of this is the feeling that I'm not "just a musician" here in Portland. While there is an appreciation for my music-making, there is also the feeling that my artistic contribution is just a part of who I am in this community.
How important has education been to your life in Portland and how has your work as an educator enhanced or detracted from your music?
My role as an educator has been a critical part of my life in Portland. Even in 2016, few people can really relate to the path of a freelance artist. Having the imprimatur of university professor has provided a context for what I do, and made it easier to make connections. It has also provided a forum and an incubator for my art and ideas, and given me access to a more highly educated people than I ever could have cultivated as a freelance jazz player. I continue, however to see myself as an artist who teaches. So rather than a job, my PSU position provides a platform to do the work I most believe in—work I would probably be doing anyway.
What about your recording career in this life after New York?
Recording is only one way in which I as a performer and composer disseminate my ideas. Like most musicians during the late 90's and early 00's, I embraced the DIY approach to making records. I started a label and produced my own CD's, and those of other artists. My last two recordings came out on regionally-based independent labels. Origin Records in Seattle has national distribution and promotion. Musician-run and Portland-based label PJCE Records, on which my last recording The Territory came out, does not. Figuring out how to document and spread my music is a challenge, But frankly, with the changes in the industry, I'm not sure I would done much recording even if I had stayed in NYC.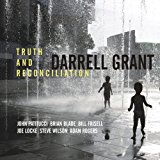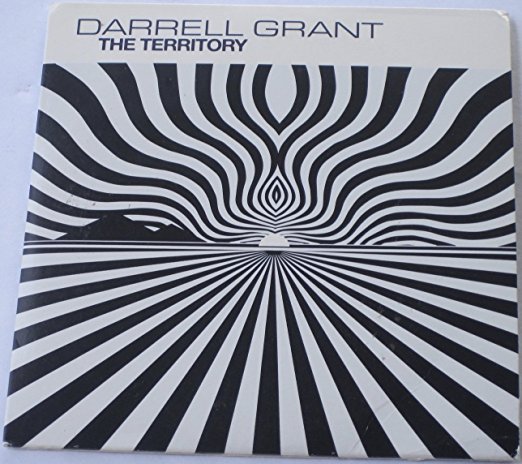 For any musician contemplating such a relocation, what advice would you offer?
The advice I would offer a mid-career musician thinking about moving out of New York is:
1) Be clear about what your goals are, and what you hope to accomplish as an artist. If you are someone who needs external validation to feel as though your work matters, that may be harder to come by in a more regional scene.
2) Maintain your old connections, but don't be afraid to build new ones where you are. With social media and travel it is possible to keep bands together, maintain an audience, and keep one's connection to the larger jazz world. But one of the benefits of relocating is the opportunity to create a life in the place where you are.
3) Be ready to invest. You may have to spend time finding and/or training the musicians you want to work with, as well as cultivating opportunities to share your art with audiences. We as artists also need to invest in ourselves. Making a place for myself in Portland has required me to cultivate a diversity of skills and talents, not just the musical ones. Each of us brings a unique mix of these things that allow us to thrive, wherever we live.
4) Be prepared to serve. Ralph Waldo Emerson famously said that the purpose of life is to be of use. In older cultures the role of musician was one of service. We kept the history, told the stories, framed the rituals, helped celebrate the joys and mourn the losses of the people. Our art is still needed to serve these critical functions. I would encourage all artists to be citizens of the place you live. Let your voices be heard. Stand with others for what you believe. Collaborate freely and cultivate meaningful relationships with all types of people. Don't be afraid to ask the essential question: "How can I help?"
– Darrell Grant, 2016