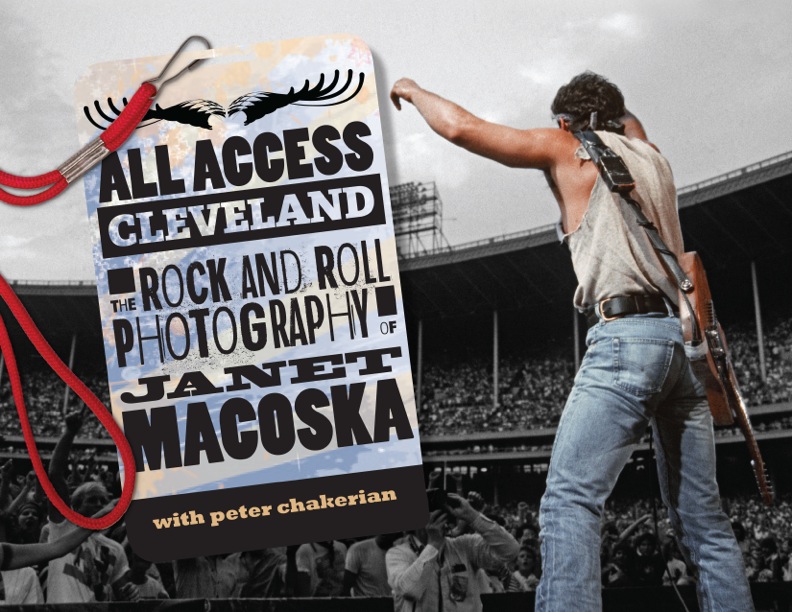 In all my years writing about music, dating back to early 70s Kent State University undergrad days, its been a pleasure interacting with many exceptional photographers, none finer than Cleveland's own legend, Janet Macoska. A true master of the photographic art form, Janet Macoska stands as living testament to why the shoreline of Lake Erie is such an apropos home for the Rock & Roll Hall of Fame, where she currently serves as official photographer. Another of Janet's stations is Cuyahoga Community College, home of the Rock Hall's archives and the Hall's principle education institution. During my 18 years as artistic director of Tri-C JazzFest we could always count on some of the sweetest images from every festival coming from the sharp orbs of Janet Macoska, whose eye for the nuances of jazz musicians is just as sharp as her vision for her first love, rock & roll. Recently I was delighted to receive a copy of Janet's new book All Access Cleveland and clearly some Independent Ear questions were in order for my friend and colleague.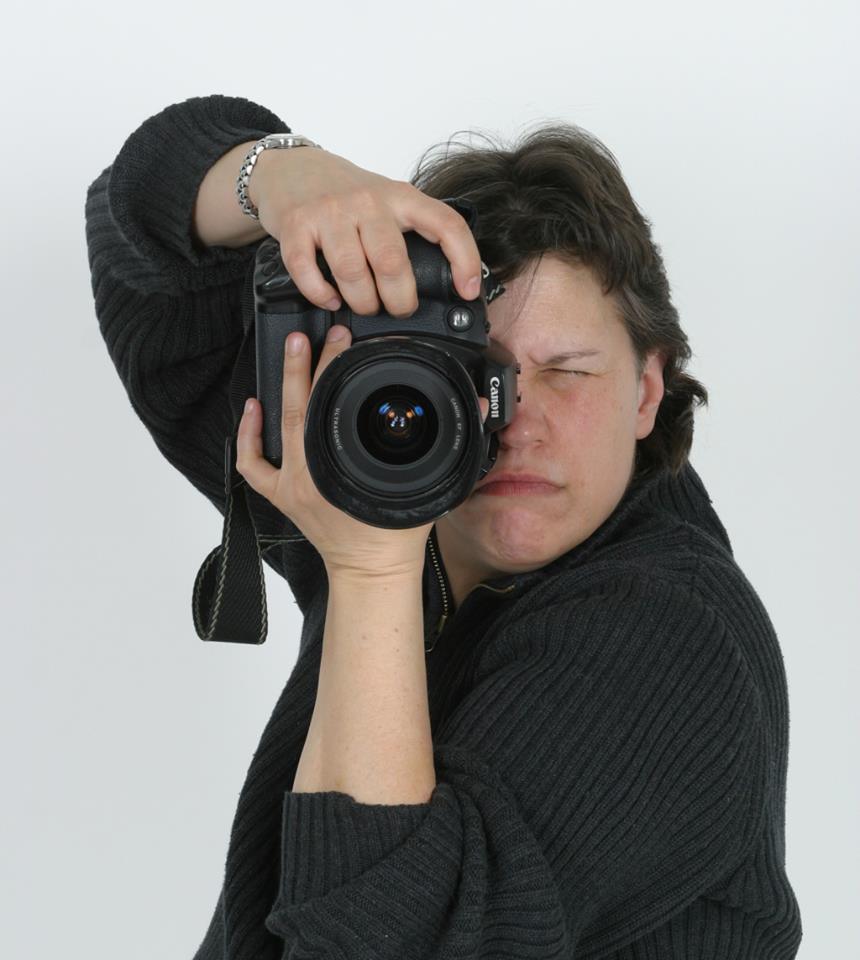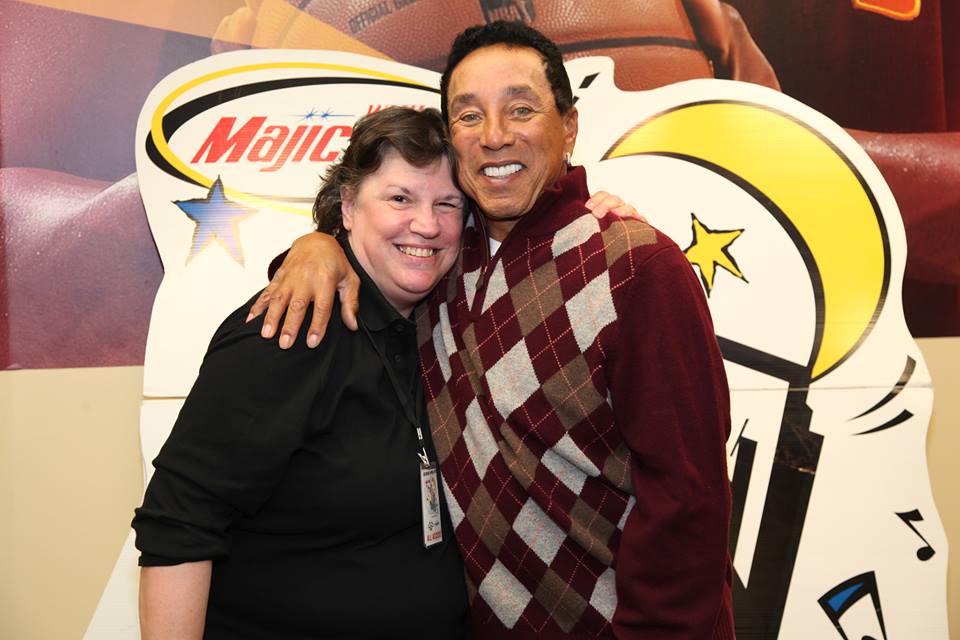 Ace photographer Janet Macoska with Rock Hall of Famer Smokey Robinson
When did you have your 'aha' moment and realize that photography was your calling?
Janet Macoska: As early as ten years old. Because the Beatles came to America when I was 10 years old in 1964 and I knew I wanted to be close to the music I loved and be able to tell the story of those artists as told by the photojournalist publications of the day….LIFE and LOOK. My Mom subscribed to LIFE and I loved how the photojournalists were able to "hang" with the artists offstage and tell their story through photographs. It was intimate and revealing. That's what I wanted to do.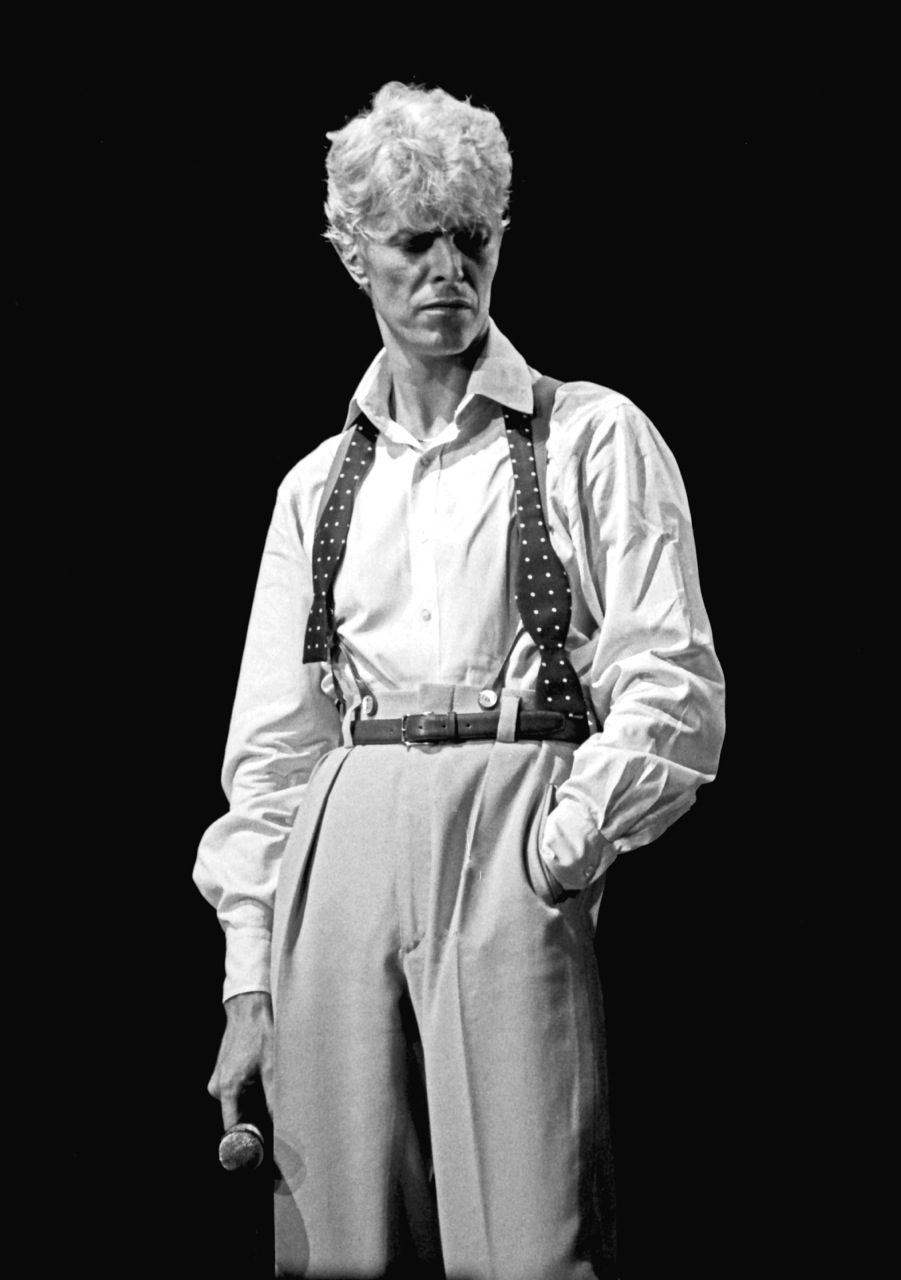 When you shoot a performance, what elements most interest your intrepid eye?
My "mission" at a live performance is to capture the soul of the performer. Native Americans back in the day were wary of photography because they claimed it stole their spirit. In many ways, that is true. I don't believe we "steal" their spirit, but we
certainly reveal the spirit of the invidivual we focus upon….if all the energies are in alignment. The best way to do that, for a photographer photographing a musician in performance, is to be still, let the music fill your soul, and shoot when the moment is right. You only know that by losing yourself in the music and letting a higher power show you the way (sorry to sound so crazy about this). It's just getting out of the way, and letting the music flow through you. When you do that you inherintently know the micro second to shoot. It is a 60th of a second moment. It's reacting to the performer, the movement and the lighting.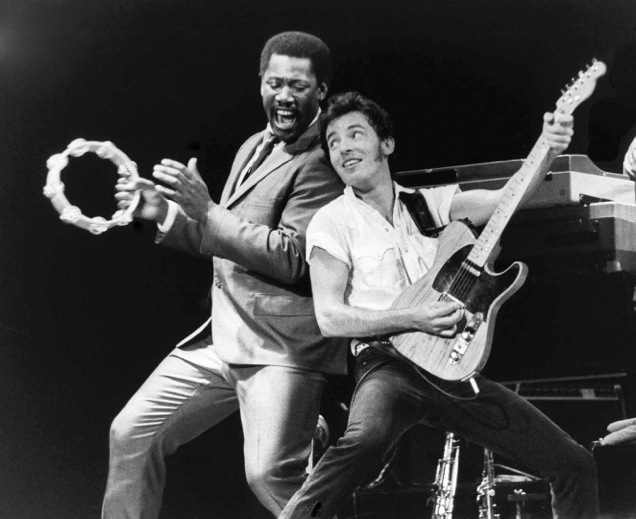 Which artists have you found to be endlessly fascinating subjects for your photography?
I have to say that I love musicians who are performers. There are musicians, serious ones, who are dead intent on the music but show very little soul and emotion. That's cool. Great for the audience that loves the sound. Not great for a photographer who wants
to see emotion and soul and expression. Some of my favorite performers to shoot have been David Bowie (who was trained as an actor), Bruce Springsteen (who shoots out energy to the audience the entire time he is on stage….a blast to watch…and its the Wimbeldon of rock and roll watching the energy and love bounce back between the audience and the stage) and Paul McCartney (Paul understands the music and the performance and the connection between audience and performer….which goes all the way back to The Beatles in 1964). Jazz performers wear their art on their sleeves, for the most part, and do understand visual performance as a part of their total performance. I have always found jazz performers a treat to photograph. Because jazz and blues are so pure, I always feel that jazz and blues performers should be photographed in B&W; to show them at their most stripped down authenticity.
Since we tend to focus mainly on jazz and jazz-related subjects in the Independent Ear, in your various photography stints for Tri-C JazzFest, what differences have you found in shooting jazz performances from your extensive work in rock photography?
Just as I've said, jazz and blues are authentic music. The performers are authentic. their performances are down to earth. When I photograph them I get the most authentic depiction of the artists. I like to see them in B&W. Of course, when I now shoot digital, I will shoot them in full high resolution digital….in color…but often convert them into B&W because that is how I feel and see them. Rock and roll is a blast of crazy energy from the stage, bigger than life, and the performers often are projecting that into a coliseum/stadium type venue. They are cult tilt color, as they should be. There are VERY boring rock artists who don't feel their music matches this template and don't perform in this manner. It is a struggle for photographers. At this point I often use the high tech computerized stage lighting to create a more interesting environment, and a more interesting photograph of the artist. Hey, but thats my job….to make it visually interesting.
Have you had any particular favorites among the jazz artists you've photographed, and what is is that makes any one particular jazz artist a favored subject over others?
Wow….I've loved so many!!! [Cleveland's own] Jimmy Scott jumps to the front. Emotive, raw, real, singer. George Benson makes his guitar sing and you can see the emotions in his face and movement. Horn players are fun. Really, I'm a kid in a candy store!!!! Love them all.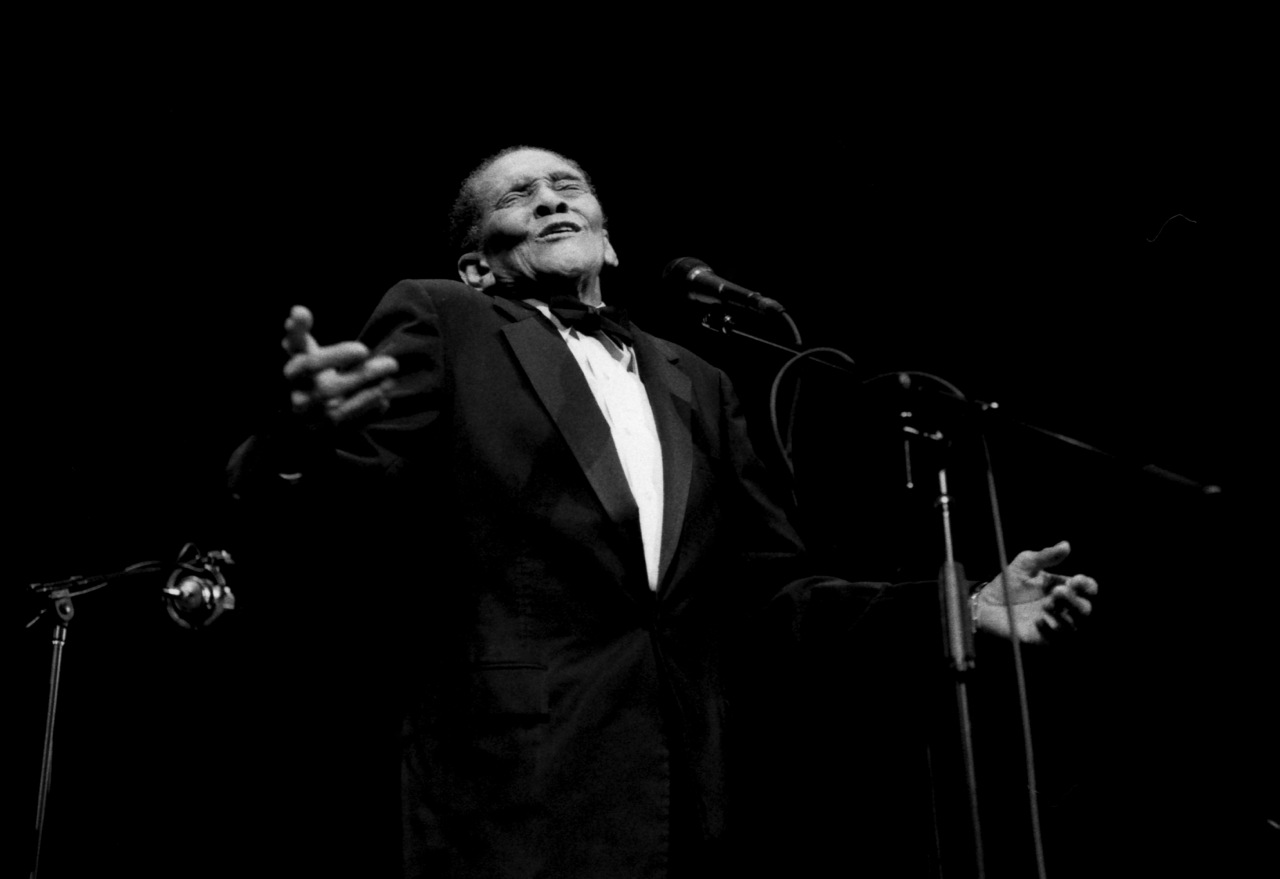 How has the digital landscape changed – if at all – how you approach your subjects?
In the days of film, you had a limited number of frames on a roll of film, so you moved VERY SLOWLY. You watched and waited. You had the time to do that too because you had an entire show to shoot. Not any more. You are usually given the first three songs to shoot of a performance. So, as a photographer you suss out the energy and movement of a subject….its shorthand for a photographer (which is why it helps to have been doing this for so long)…and work out how to show that performer at his/her best. The lighting is now run by computers, so it is quicker. The photographer has to make everything in their soul and reaction time quicker. Figure out the performer. Look for the best angle. Follow the pattern of the lights in time to the music….and make magic. It's a challenge, but its really fun. Helps if you've been doing it for awhile….as I tend to figure it out quicker than most.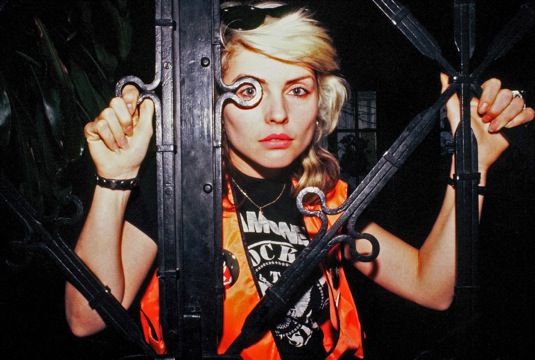 When you were putting together your latest book, what were you going for in terms of the images you pored over and eventually selected as demonstrative of your art?
Choosing the images for this book was tough in that I have shot for 42 years now……more than one million images, I'm sure. To cull that down to 152 pages was difficult. We ended up with 340 images, and obviously that was a small selection. I started with the favorites that kept popping up in my mind and heart….the artists I loved best too. My co-author Peter Chakerian, and I looked to find a cross section of selections that would cover the 70s, 80s, 90s and onward. Also I wanted to focus on particular spotlight stories. I think we gave 12 pages to the birth of The Rock and Roll Hall of Fame and Museum in Cleveland. I was shooting the process of Cleveland campaigning for and winning the Rock Hall, as well as the opening and early days through the days when I became the Rock Hall's official photographer. As a native born Clevelander, I feel it is one of my greatest accomplishments to be the photographer documenting the artists and the history that moves through the Rock Hall. That kid in the candy store thing again….I'm the kid and the Rock Hall is the candy store!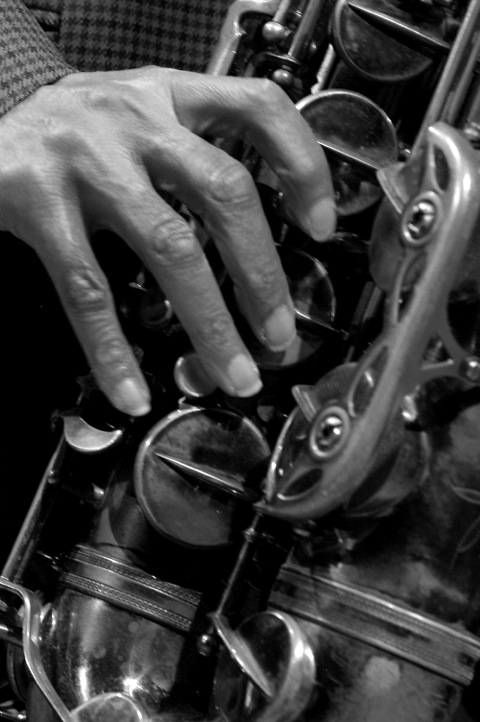 What have you got up next?
(Maybe Janet Macoska's take on the 2016 Miracle Cavaliers :))
I am the house photographer for the Rock Hall, which is always fun and rewarding and humbling. i also shoot all the live concerts at the Hard Rock Rocksino LIVE venue, which means I photograph about 80 shows a year and I have the most fun shooting these live performances!!!! The Hard Rock is family and they treat me quite well. They threw the kick off party for my book in 2015, and we produced a Hard Rock calendar. We will do another one for 2017. AND, Peter Chakerian and I have started work on a Volume Two of my book. Obviously, I have a lot more photographs and stories to share; so I'm looking forward to
assembling that book and look for publication in mid 2017.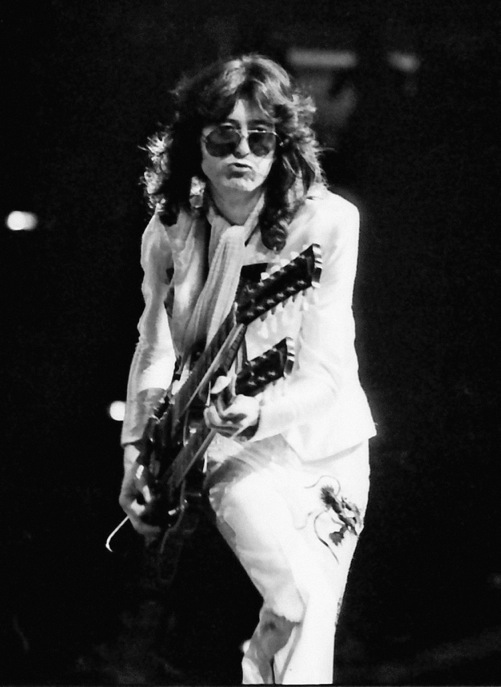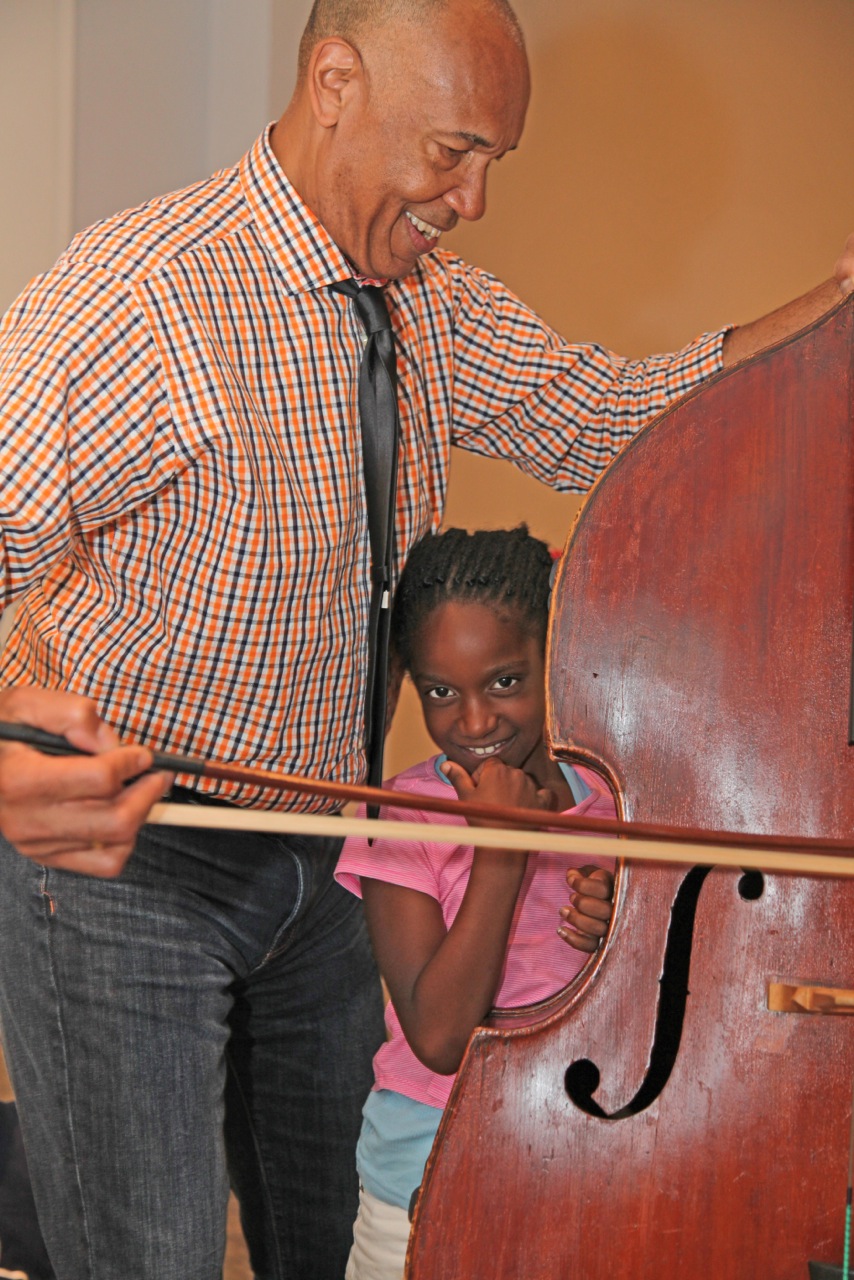 ALL IMAGES BY & COURTESY OF THE KEEN EYE OF JANET MACOSKA