This year's annual Mary Lou Williams Festival at the Kennedy Center must have been a thing of great pride for the matriarch beaming down from her heavenly position. Friday evening's performance was dedicated to the marvelous production A Conversation with Mary Lou Williams. Directed by award-winning actress Epatha Merkerson (described that evening as one of television's longest-running actors), and written by the distinguished Columbia University Professor Farah Jasmine Griffin, the production bore a similar one-towering-figure flavor to the long-running Lady Day at Emerson's Bar and Grill, its legs are that sturdy! The setting was spare and beautifully tasteful – Geri Allen's sumptuous trio, with Kenny Davis bulwark bass excelling all evening, young Kassa Overall on drums, and the always-striking vocalist Carmen Lundy, magnificently clad in a black gown – that was it, no further props necessary for that level of artistry.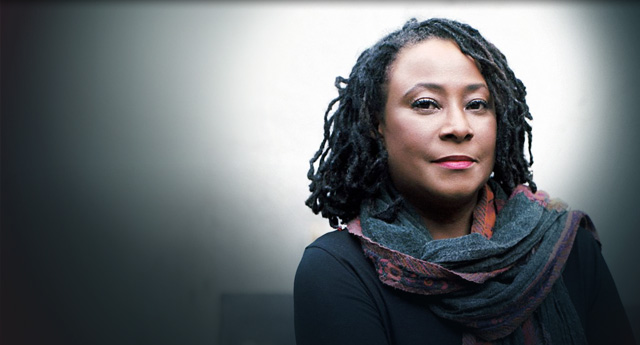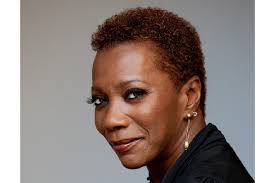 These two figurative Mary Lou's granddaughters did the great lady proud, superbly bringing enormous meaning to the various transitions in MLW's life, from jobbing musician, to ace arranger, to mentor to the greats (from Dizzy Gillespie and Thelonious Monk to Randy Weston), to Duke University professor, to Catholic spiritual mother; certainly a life well-lived! MLW lived through Carmen's rich storytelling and song lyrics, Geri inhabiting her pianistic oeuvre, and still projections of various phases of the maestro's life as backdrop. In this its 21st edition, the Mary Lou Williams Jazz Festival (with Dee Dee Bridgewater as its affable, ever-humorous host) came alive with the spirit of MLW through this production as none other of its exceptional predecessor festivals; Mary Lou Williams in full rhythm & tune.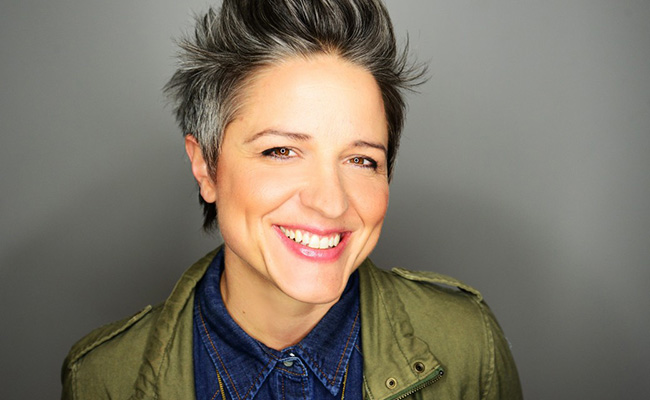 Saturday evening's session featured the customary 3-band billing, opening with drummer Allison Miller's brilliant Boom Tic Boom ensemble, featuring crafty cornetist Kirk Knuffke, the adventurous pianist Myra Melford, violinist Jenny Scheinman, bassist Todd Sickafoose, and clarinetist Ben Goldberg, whose bottom sonorities on contrabass clarinet were a revelation. Coming at the end of their monthlong tour, Boom Tic Boom was a finely balanced unit, blessed with a broad harmonic pallet as they wound their way through the band's deeply satisfying arrangements.



The drum was deep in the house on this evening as Boom Tic Boom's set was followed by saxophonist-flutist Jane Bunnett's womanly, Afro-Cuban ensemble Maqueque, whose bata drumming conguero (and vocalist) was a riveting figure all set, as was Jane's rambunctious young trap drummer Ms. Garcia. The Toronto-based Ms. Bunnett, whose immersion in Afro-Cuban music and culture has few precedents among North Americans, has assembled the all-woman Maqueque not as gimmick, but as a real contributor to the contemporary scene, even breathing fresh life into the Bill Withers classic "Ain't No Sunshine".
The spirit of the drum closed the evening as well, with Terri Lyne Carrington's Mosaic Project, this time with the estimable Oleta Adams' vocal-piano cameo. That TLC has become one of the more perceptive bandleaders in this business goes without saying, a skill set on vivid display as she maneuvered her Mosaic vehicle through through the lush boulevards of this set. As for the evening's featured singer, Suzan nailed it afterwards, declaring that Oleta Adams could read the phone book and make it sound biblical, she's so thoroughly immersed in the gospel spirit. Tia Fuller and Ingrid Jensen provided Carrington an adept horn section to be sure. This was certainly a memorable Mary Lou Williams Jazz Festival, befitting its 21st running.