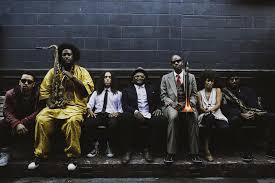 No question saxophonist Kamasi Washington is the current "it" man in jazz. Its not often that an unabashed jazz musician like the L.A. based tenor man garners the level of mainstream prints Washington has enjoyed. Certainly we recognize that the measure of ink and digital notice Kamasi has accrued since the release of his aptly-titled, 3-CD debut opus "The Epic" (Brainfeeder), has as much, likely more, to do with his key contributions to hip hop man of the year Kendrick Lamar's much-lauded, multiple Grammy winning album "To Pimp a Butterfly" as it does with any sense that "The Epic" is somehow a ground-breaking record; though in some ways it is! After all, when was the last time an artist debuted with that much music on such an expansive canvas: double drums, robust horn section, strings, and voices? I can't recall a debut of similar depth & breadth.
Just when we thought that perhaps Kamasi Washington had climbed the print media summit with last month's expansive take-out in the Sunday New York Times Magazine no less, along comes a new piece in Esquire Magazine's digital realm. See for yourself here: http://www.esquire.com/entertainment/music/news/a42650/kamasi-washington-the-epic-jazz/
Its not surprising that Kamasi Washington has proven to be quite the phenomenon in the social media realm as well. Last week when notice of the Esquire piece hit Facebook, I read with interest the many responses from various posters. And isn't it marvelous that in this age of instant communications gratification, we no longer need wait for our erstwhile Letter to the Editor in response to some piece or other to be published in next day/week/month/quarter's issue. Nowadays we can express our approval or displeasure instantly; though hitting SEND too hastily can be a deadly sin. So it was with interest that I scrolled through the various responses to the Kamasi piece, significantly including a cautionary 'here we go again' from Revive Music producer Meghan Stabile; as in here they go again, anointing another savior of jazz – as if the music required periodic "saving," or at least that was my cursory interpretation of Meghan's quite reasonable admonishments.
Although Ms. Stabile is certainly not in that camp, there were more than a few haters in those response posts; a sense in some corners that here's another example of an unworthy musician being prematurely anointed by the mainstream press as Mr. Jazz of the day, savior of our great art form. How dare they!
Having been around for a minute, this observer has witnessed more than a few such anointments from the mainstream. Consider the overheated press notices that arrived in the early '80s in response to a bespectacled, impeccably dressed, deeply opinionated, erudite young trumpet player named Wynton Marsalis (including a Time Magazine cover no less!); then emerging from the cooking school cauldron of Art Blakey's Jazz Messengers. In Wynton's case there was an equally talented, even more deeply opinionated older brother Branford Marsalis operating as Messengers sidekick and essential member of the youngster's first band; a deep-rooted jazz family tree stemming from his father, and his father's teachings, which yielded still more promising young "saviors of jazz." Throw in the romantic New Orleans as birthplace-of-jazz background and the mainstream press had more than enough hooks to attract reader interest in a mere jazz musician. And then suddenly there was a legion, an entire generation of academy buffed, shirt & tie sporting "neo-boppers" that inspired a contagious moniker; and viola! the Young Lions generation dominated the jazz prints and began crossing over into the mainstream.
Let's backtrack a few years and we find a gritty, harder core coterie of adventurers garnering more than the usual press for their restless explorations; attention that had almost as much to do with then-neglected/now gilded New York real estate as their musical contributions. Remember the Loft Jazz scene? A growing generation of urban artists-as-homesteaders, lacking mainline jazz venue gigs, determined to plot their own course, either in their personal living spaces (ala Studio Rivbea) or other rustic Lower Manhattan dens that had somehow escaped the gentrification greed of the city's real estate speculators. Thus the press' momentary fascination with a generation of forward motion jazz explorers, stoked by feverish reports in the Village Voice.


Eventually that Loft Jazz scene (often posed as if that was some style of music or other, when historic examination reveals musicians operating from a variety of expressions) provided some measure of impetus to an unprecedented raft of Columbia Records signings of uncompromising artists, including an alto saxophonist straight out of the L.A. camp of Horace Tapscott (whose influence continues ironically through Kamasi Washington and his West Coast Get Down crew), charismatically known as Black Arthur Blythe. Another ex-Messenger, trumpeter Woody Shaw, rode that CBS Records wave, expressing arguably the most original trumpet approach since Don Cherry arrived in New York in '59. Further examples of Bruce Lundvall's high talent scouting acumen came with the resurrection of the recording career of yet another true original on his instrument, Bobby Hutcherson, providing his mastery its most stable platform since pre-Lundvall Blue Note Records had unaccountably given him the axe. Elsewhere, the prolific tenor saxophonist David Murray was expanding his rich discography on the heels of the Loft wave.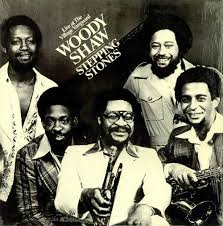 But in reality, as much as the atmosphere engendered by the press reaction to the whole Loft Jazz scene and the steady climb out of jazz music's 1970s stasis, the underlying force behind those hopeful CBS signings was – God bless him – the enormous fiscal success of Michael Jackson's recordings, which gave Lundvall unprecedented access to sign such uncompromising artists pretty much as veritable loss leaders. 'The coffers are full, so let's give old Bruce over there in the Jazz Corner what he wants,' and Lundvall took full advantage, much to the benefit of the jazz music of those times. In this case Michael Jackson lifted the jazz boats. Others have aptly chronicled how that entire roster of jazz mastery was summarily dumped by CBS once the bean counters took full measure of what all that great artistry meant at the cash register.
So the mainstream attention Kamasi Washington is enjoying is far from without modern precedence. And the haters should look beyond their noses and bald assertions of 'who's this guy Kamasi Washington think he is… savior of jazz… hogwash, I/we've been laboring in the trenches for all these years and how's this unproven guy gonna come in and steal all the attention I/we so richly deserve?' Let's take this for what it is, ride the waves of this small measure of mainstream attention to the art form, and view it exactly for what it is – a very pleasant, essential, but alas temporary, lifting of the jazz boats. You go Kamasi!
While we're on the subject, perhaps a deeper examination of Kamasi Washington's whole West Coast Get Down crew is in order, looking beyond the tenor man's obvious artistry. In some quarters there's been a kind of 'how dare he' attitude towards Washington having the perceived 'audacity' to release a 3-CD debut recording. A closer examination of Kamasi Washington's background (look no further than the NYT Sunday magazine piece; thus far the definitive examination of his rise) reveals the kind of collective effort that has assisted more than a few non-compromisers (AACM anyone?) to make exceptional music of their own choosing, sans market reality restrictions. Kamasi and his crew pooled their resources, holed up in a recording studio for an extended period, and laid down mountains of original tracks; the first result is "The Epic," with a promise of more coming, both from he and his cohorts. Proving once again that the collective approach can work both musically and in terms of identity, leading to the kind of increased attention the lonely, isolated artiste can only dream of. This is not the only current example of productive collectivity in today's jazz firmament. Let's focus purely on New York for a moment and consider Revive Music and its coterie of youngish musicians with stylistic feet in multiple genres, striving mightily to refresh the jazz audience; then there's the collective of women who've worked with the stylish, commanding saxophonist Tia Fuller, notably the bassist Mimi Jones and her Hot Tone Records platform for several worthy women players; uptown there's the scene pianist-keyboardist Marc Cary is building as he revives shades of the Loft Scene with his weekly series of presentations; cross the East River and we find the Brooklyn Jazz Underground. I'd say its high time more musicians need to take cues and invest collectively.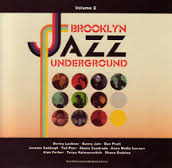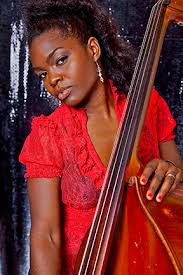 Full disclosure: Kamasi Washington, the Igmar Thomas-led Revive Big Band, drummer E.J. Strickland's Transient Beings, and saxman Fred Foss' Jackie McLean Tribute band will play the DC Jazz Festival June 19