For folks living in the Northeast Corridor, Cape May on the Jersey Shore offers many pleasures, including a pristine beachfront. Located 90 miles from the Philly area, those folks certainly know the numbers, as substantiated by a local who informed that about 90% of the resort town's visitors come from the Philadelphia area. As for those from points south, like the DMV, you can slice the driving time significantly by traveling there via Lewes, Delaware and the Cape May/Lewes ferry, which is a particular bargain if you choose to leave your vehicle at the ferry boat lot in Lewes (free parking!). To enjoy Cape May one needn't ever drive its relatively compact confines. And we all know how those beach towns make their capital from parking enforcement!
But if its jazz you're after, why on earth go to Cape May? Producer Michael Kline has conjured up two separate reasons on the calendar for the journey: his eminently agreeable, bi-seasonal Exit Zero Jazz Festival. The Exit 0 Jazz Festival (which derives its name from the fact that Cape May is precisely at Exit 0 of the Garden State Parkway) represents a happy resurrection of the former Cape May Jazz Festival, celebrating two festival seasons – late-spring and mid-fall. Presenting a varied lineup with a significant young, emerging artist quotient, Exit 0 literally plays all over Cape May – from its beachfront Convention Center, with its inviting porch and beckoning rocking chairs overlooking the sea – to the outdoor happenings at the Estate (spring session), the new waterfront stage at the Lobster House, to clubs and bars along Beach Drive.
Cape May being a beach resort town there is no shortage of lodging options, from inviting B&Bs like Buttonwood Estate operated by my friends from the Akwaaba B&B in Brooklyn, to beachfront inns – but hold the chains, that's not what Cape May is about. One of the beauties of the place is its total absence of big box retail and chain establishments of any kind. So if you need those hotel points or that fast food fix, better look to adjacent towns like Wildwood.
On this occasion we stayed at the Inn at Cape May, right on the heart of Beach Avenue across the street from the Convention Center. This is an Inn that epitomizes quaint, with many antique touches, including its 105 year old elevator, reputedly the oldest elevator in the Northeast. The place has an inviting porch with rockers and small tables suitable for those summer cocktail hours served by its busy bar. The Inn at Cape May is also home to Alethea's, one of Exit 0's prime festival venues. The place also boasts a trusty chef; order the Grouper, or the Thai Bowl, or perhaps the blackened mani-mahi sandwich; you'll thank me later!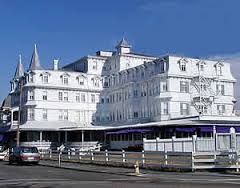 Alethea's is where we caught some exceptional performances, starting with vibist Joe Locke's Love is a Pendulum project on Friday evening. With the indomitable powerhouse Jeff "Tain" Watts on drums the pots were guaranteed to be on boil. Locke's 4-mallet mastery was augmented by the consistently sparkling piano artistry of Robert Rodriguez, with Ricardo Rodriguez (no relation) on bass. Locke is an ebullient artist who dances with the music and communicates fully with his audience, a thoroughly creative crowd-pleaser in that respect. The musical subject of the evening was Locke's composerly recent recording for the Motema label, titled Love is a Pendulum, exploring several shades of love's complications, joys and lessons, as the leader detailed it, in vivid poetic exposition.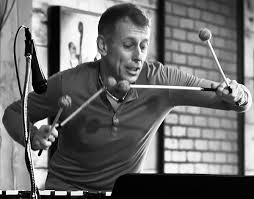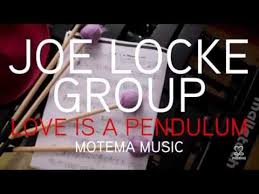 Saturday afternoon was spent on the grounds of the Emlen Physick Estate, with crafts vendors and food merchants on hand for libations and retail speculations; certainly a great setting for a lineup ranging from tenorist Melissa Aldana's telepathic trio, to New Orleans brass band cum funk standard-bearers Rebirth Brass Band. The closing Saturday afternoon set debuted vocalist Charenee Wade's new Motema Records project Offering: The Music of Gil Scott-Heron & Brian Jackson. Bringing great wells of intensity to each of her solo turns was the kinetic alto saxophonist Lakecia Benjamin, another Motema Records artist who grows more powerful and assertive with each sighting. To her credit Ms. Wade was completely collegial in encouraging the inspiring Benjamin, who never failed to bring hoots of pleasure from the crowd at each solo turn. Of all the younger singers out here, Charenee Wade seems to have most substantially inherited the mantle of Betty Carter; you feel it in her delivery and you see it in her onstage mannerisms, in how she physically inhabits her songs. Due out June 23, Charenee's re-imagining of Gil and Brian's music brings new pleasures in its reinterpretations, further substantiating what an exceptional body of musical poetics those two Afrocentrics crafted in the late 70s and 80s. Added to Giacomo Gates' successful earlier exploration of the Scott-Heron/Jackson axis, clearly there is a wealth of material in that songbook that deserves re-examination and refreshment, as Charenee Wade surely has achieved.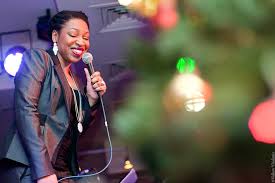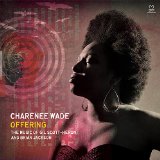 A quick jaunt to the waterfront Lobster House – which also promised all manner of succulent fruits de mar – yielded French chanteuse Cyrille Aimee's agreeable 21st century Hot Club stylings. She, like Ms. Wade is another example of the wealth of jazz vocal talent currently in play. Blessed with an alluring voice not immune to playfulness, and a deeply complementary relationship with her French sidemen, Ms. Aimee promises to operate from a somewhat different vantage point than her vocal peers, one which owes much to the whole Django Reinhardt/Stephane Grappelli side of French jazz expression.
Rounding out our Saturday night was two infectious sets by trumpeter Sean Jones. There are few, if any, playing more horn these days than Sean Jones, as he proved throughout both sets. Buoyed by his longtime partner, the always resourceful Orrin Evans on piano, Ben Williams on bass, and his first engagement of young Mark Whitfield, Jr. on drums, Sean's crew proved incendiary from the jump. Young Whitfield proved to be a definite powerhouse. One of the beauties of Jones' playing is not only his big, roomy sound but the way he spins tales and craftily builds his solos. Having watched his evolution from high school player to first class professional, it is an increasing delight to experience Sean Jones' ongoing development. And the connection he has with his bandmates is deeply infectious, particularly the brotherhood with the crafty energy source that is Orrin Evans.