By Ron Scott
Our correspondent Ron Scott, noted contributor to the Amsterdam News on all things jazz, reports from the 30th annual Inaternacional Jazz Plaza Festival La Habana.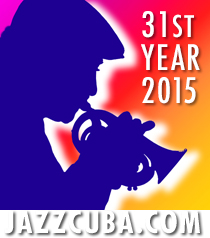 It was our fourth day in Havana, Cuba enjoying the music, digesting its spicy cultural history, and getting another political perspective without the filtered watercolors of America. We entered the tour bus on Wednesday morning, December 17, looking forward to another great day of vibrant, colorful neighborhoods and historic landmarks. At that moment the highlight of the day would be the opening of the 30th annual Internacional Jazz Plaza Festival La Habana, taking place later that evening.
While en route the tour guide, microphone in hand, informed everyone that President Obama had just announced the re-establishment of diplomatic relations with the U.S. after 50 years. Many thought he was joking, but then he became choked up and stated, "I am getting this from a friend watching CNN."
The U.S. and Canadian tourists quickly began discussing the many possibilities for Cuba and the United States, including the most immediate question: "Can we return to the U.S. with rum and Cohiba cigars?"
The trip immediately became more jubilant, a history in the making moment. Before President Obama's announcement, Cubans in the streets asked our origins and were impressed by those from New York, but now their comments were "Oh, Nueva York, maybe I will see you there soon." U.S. tourists discussed taking direct flights to Cuba without being involved in a tour package. The young female curator of the Ernest Hemingway House located outside of Havana in the town of Cojimar noted, "Maybe I can finally get papers so I can visit my mother and sister in Florida!"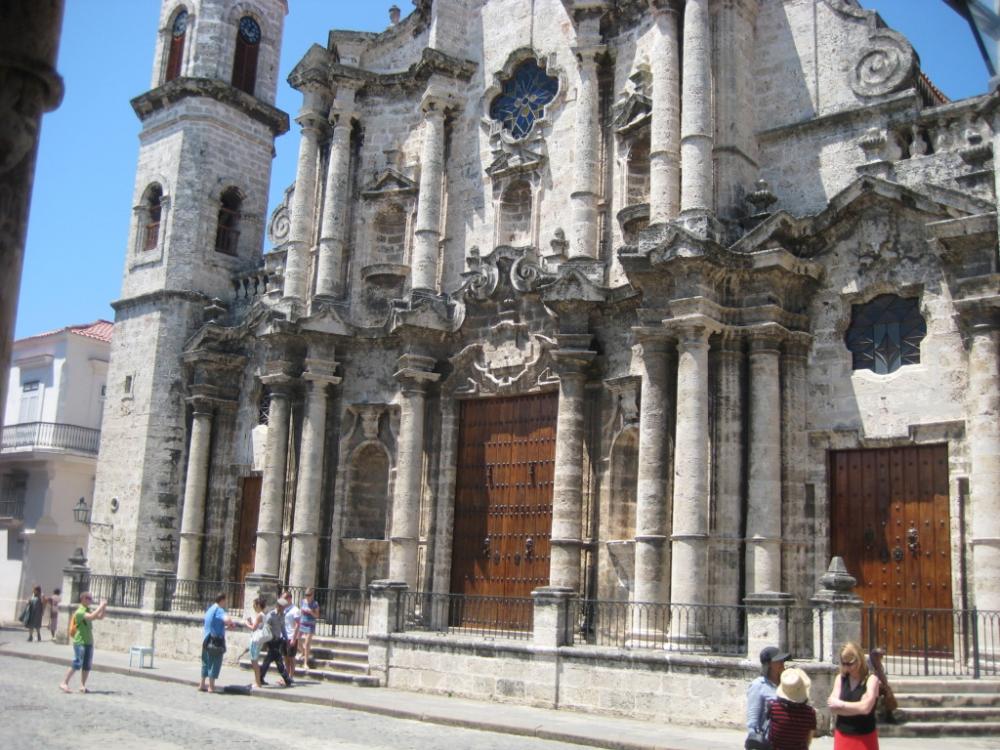 During the jazz festival young jazz musicians, such as flutist Fredy Fernandez said, "Maybe now I can come to New York so I can study music at the New School." He was a member of the Zule Guerra & Blues de Habana (which performed at a late night jam session at the Hotel Cohiba). Zule Guerra was the leader and vocalist of the band. She gave the septet room enough to broaden their improvisational commitment, invoking aggressive riffs in a straight-ahead tradition, with Afro-Cuban overtones. Yissy Garcia, the 15-year old drummer, possessed a hard bop style, noting that she had learned by watching videos and listening to records of Art Blakey, Tony Williams, and Elvin Jones.
The festival opened in Havana's main hall, the Teatro Mella, with multi-instrumentalist and vocalist Bobby Carcasses, who had launched Cuba's first jazz festival with musicians Paquito D'Rivera and Chucho Valdes. Unlike his fellow musicians Carcasses had remained in Cuba and taught young musicians, like the drummer Dafnis Prieto and saxophonist Yosvany Terry, both now residing in New York. Carcasses welcomed the audience before fronting a big band in a rendition of "BabaLu", with scat singing riding a bop influence. He had through the years performed with Bud Powell, Kenny Clarke, Tito Puente, and Eddie Palmieri.
As a key figure on the Cuban Jazz scene, Carcasses performed on four different events during the festival. The evening also featured the Magic Quartet Saxophones, an intuitive force of tenor, alto, soprano and bass saxophones playing in a fast swinging improvisational mode. An all-female big band was also a driving force of Afro-Cuban swing.
On various nights the festival venue Teatro Mella featured the Arturo O'Farrill Afro-Latin Jazz Orchestra, with guest pianist Michelle Rosewoman, and Arturo's son Adam on trumpet. Arturo's arrangement of "Afro-Cuban Jazz Suite" was an upbeat, hard swinging melody. He also featured the dance troupe Compania MalPaso, an artistic, high-stepping modern ensemble. l Arturo and the orchestra were also busy recording a new CD across town.
Roberto Fonseca is one of Cuba's celebrated pianists who has played and recorded in New York. His ensemble was a cross between Return to Forever and Weather Report, with a taste of fusion funk and Cubana soul. His sound swings between Chick Corea, Herbie Hancock, and Chucho Valdes.

The Kansas City Community College Jazz Orchestra performed such standards as "Sweet Georgia Brown," Cannonball Adderley's "Julie," and an uptempo version of "All of Me," which prompted some audience members to get up and dance.
The Colombian saxophonist Justo Almario, who lives in California, was a special guest playing with the bassist Jorge Reyes. Along with the band, they raised the roof. Almario had played with Mongo Santamaria in New York when he lived on 127th Street and Lenox Avenue.
Havana is a cultural city with much to offer the cultured palate, especially when it comes to art, museums, dance, and music. Their Frabrica De Arte Cubano (FAC) a three-story complex (with three bards and a snack bar), features live music on then first floor, music videos, and a cinema space that features 1950s noir films, documentaries, and an outdoor patio where there is a view of the live shows downstairs of jazz, or Afro-Cuban roots music. The third floor is an art gallery with installations.
FAC is open until 4:am, largely attracting an audience from early 20s to middle age. There is no admission, patrons pay only for food or drinks, and my total for the night was just $2.00 for one drink!
Cuba doesn't separate the music or arts like Americans, and they dance to jazz whether traditional or with an Afro-Cuban beat. Most of their bands include that hypnotic beat from the shores of Africa.