As the 2014 Monterey Jazz Festival Artist-In-Residence (check the September '14 Archives for our report on MJF), drummer Eric Harland was quite literally everywhere. Over the course of that weekend he performed five times, including twice with his own band Voyager, twice with Charles Lloyd (Sangam with percussionist Zakir Hussain and as part of the master's quartet), and with MJF's high school all-star Next Generation Jazz Orchestra. At 36 Harland is part of a remarkable generation of musicians to have impacted the scene after arriving from Houston over the last decade or so; a group which includes pianists Jason Moran, Robert Glasper, and Helen Sung, fellow drummer Kendrick Scott, and tenor man Walter Smith 111 (who is also a member of Eric's Voyager band), just to name a few. Since his arrival Harland has made over 200 record dates and performed with several NEA Jazz Masters, including ancestors Betty Carter and Joe Henderson, and newly-minted 2015 NEAJM Charles Lloyd. Clearly some questions were in order for one of the busiest drummers on the current scene.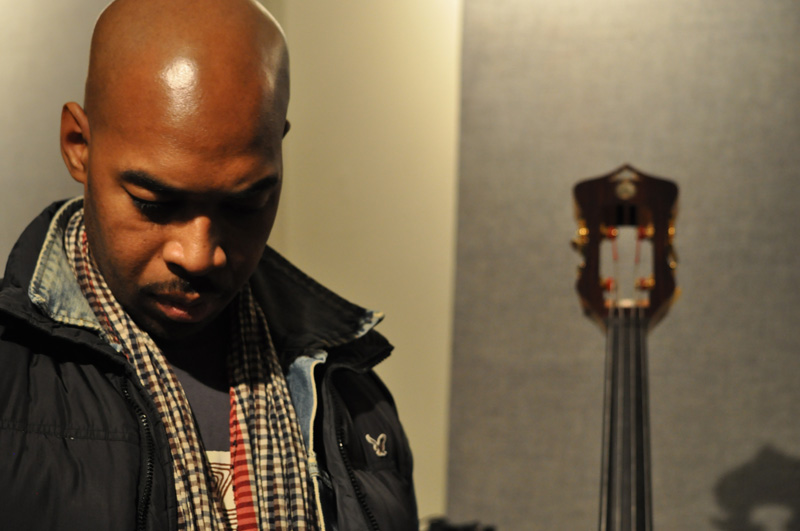 Your new record is Vipassana; talk about that title and is the title in direct thematic relation to the compositions on the record?
I got the title Vipassana from the actual Vipassana meditation that means "know thyself". This "know thyself" meditation practice is in reference to understanding that external situations do not have to affect your state of being. Basically when things occur you do have a choice of how to react. Vipassana's title is in direct thematic relation to the album. I desired that all the songs and overall vibe of the album should in someway reflect what I felt in my meditation of Vipassana.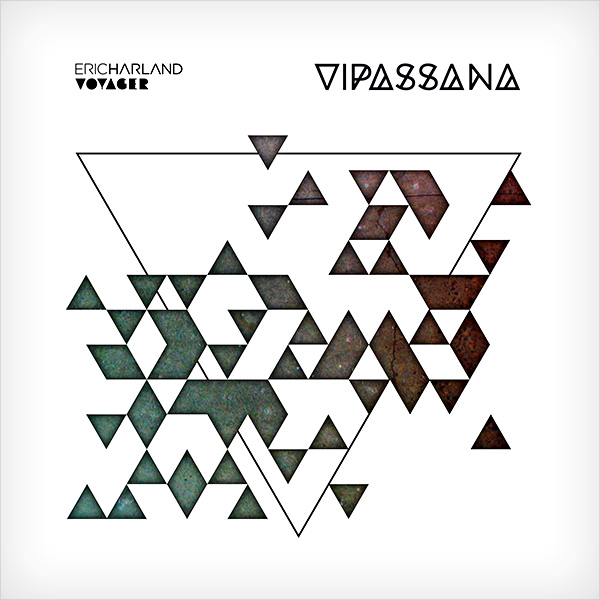 I find it interesting in light of often witnessing drummers – including some of the masters, like Max Roach and Elvin Jones – make recordings as leaders that do not include chording instruments in their bands. For Vipassana you've chosen to have not only piano/keyboards, but also two guitarists in your band for this record. Explain how this particular configuration best served your vision for this record.
I love chordal instruments. They allow me a chance to hear life in a harmonic way. Also with them being chordal, they provide a more ambient setting which allows the rhythm to be more present. But to explain how this pairing of guitarist/pianist serves my vision… Well they each have their own sound and can play multiple notes at once, allowing for more of a range of sound and texture… which is definitely what I was hearing for this album.
From all of your many experiences, including SF Jazz Collective, the Charles Lloyd Quartet and so many others, what did those experiences teach you in terms of making your own record?
Those experiences helped me to see clearer that I actually had something that I wanted to say musically via my own album. Also by working with great masters like Charles Lloyd, Dave Holland, Zakir Hussain and many others, it naturally blessed my ideas in ways even I wouldn't have imagined.
ERIC HARLAND AS DRUM EDUCATOR

You had to be about the busiest musician on the festival at the recent Monterey Jazz Festival – playing two sets with Charles Lloyd under different instrumental circumstances, playing two gigs with your own band Voyager, and playing with the Next Generation Jazz Orchestra high school all-stars, etc. What was that weekend like for you?
That weekend was simply amazing. I was actually "Artist in Residence" which was an honor, giving me an experience to work with the kids and see how inspired they were by music. Another highlight for me was definitely being able to debut the Voyager band. But yes, the weekend was non-stop… moving from stage to stage performing completely different material from the other, being approached by a multitude of fans with questions, making sure you remember to eat, checking in on other fabulous bands and having chance to see all my friends and family in one place.
At the Blue Note @ 75 panel discussion Robert Glasper talked about all the musicians who went to that same high school in Houston. What was that high school creative environment like and how have so many of you risen to prominence?
Yes, that high school was definitely a chance to spend time (not only with other exciting artist) but with your own craft as well. It was actually encouraged. That program proved to me that when you are supported so early on in your development, it just gives you more time to express/discover yourself to an even higher level… which is clearly seen by the success of HSPVA's alumni.
What have you got planned next?
I'm an Artist, I don't plan… I create. So what I'm working on now is:
1) I'm one of the new SFJAZZ resident Artistic Directors for 2014-2016 seasons. People can tune in there to see what exciting things I'll be doing at SFJAZZ.org
2) JamesFarm's new album is coming out this month. That band consist of Joshua Redman, Matt Penman, Aaron Parks and me.
3) PRISM, a band including Dave Holland, Kevin Eubanks, Craig Taborn and me are getting ready to record our 2nd album.
4) I have a new album that I'm currently working on 🙂
5) and as always, on tour…
Charles Lloyd Quartet

JamesFarm
Sangam
Aaron Goldberg Trio
Voyager
Dave Holland PRISM

and more.
You can checkout my schedule via my website ericharland.com
Also you can follow/like me on Twitter, Facebook and Instagram