Several months ago The Independent Ear informed you of the exciting news of Jason Moran's appointment at the Kennedy Center. Since then I've spotted Jason around DC, scouting the scene at events like the Gretchen Parlato/Gerald Clayton Trio doublebill at the blossoming Atlas Performing Arts Center on DC's growing new 8th Street N.E. cultural corridor. Several weeks ago I ran into the pianist-composer on an Amtrak train on the way to New York. We had spoken informally about his appointment and subsequent plans as the artistic advisor for jazz, successor to Dr. Billy Taylor at the Kennedy Center; riding the rails afforded an opportunity for some in-depth discussion of his ideas for the KC, so we grabbed some time in the Cafe Car. I subsequently sent him a few questions for the express purpose of informing Independent Ear readers of what Jason Moran has up for the Kennedy Center. Here's what he had to say, and just below that you'll find the schedule for Jason's first season at the Kennedy Center, advising the KC's perceptive jazz programmer Kevin Struthers.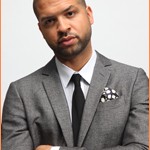 How did your appointment at the Kennedy Center develop?
I'm not necessarily sure how it developed. With the passing of Dr. Billy Taylor, I think the institution knew they needed someone to continue his/their work with relation to jazz. Kevin [Struthers] was on the search committee, so he knows the details. I received a call from my manager saying that they would like to meet with me to discuss the position. I was honored. We had a couple of meetings and then we all dove into the work.
What programming philosophy do you hope to impart during your KC tenure?
My first instinct is to say the word "inclusion". Meaning, there are many branches of the tree, and sometimes only a few branches get the "light". Also, i want to consider the "context" of the music. It's social history, the political history, etc. How does the music function in the lifestyle? And considering the other great venues in DC, especially over at Bohemian Caverns and the upcoming Howard Theater, it's clear that DC will have a feast. Also, I want to create some sort of institutional collaboration as well. So, working with the upcoming African-American Museum, or the Library of Congress, WPAS, the many art museums. There is lots of promise.
Working on this side of the arts can provide an artist with fresh perspectives in his/her performing career. Would you agree, and if so why and how?
Yes, it does offer fresh perspective. As a performer, I arrive at a venue and have only a one track mind: the music. As a curator/producer, there is much more to consider: budget, audience, schedule, etc. Also, I think each artist that gets this behind the scenes perspective becomes an advocate for the musician as well. And what I learn in these situations, enables me to share the insights with fellow musicians. We all learn.
What ideas do you have on tap for the next season of Jazz at the KC for the coming season?
I assume you've seen the season by now.
I'll talk about a few of them.
I'm thrilled to have Anthony Braxton's Diamond Wall Curtain. It's an ensemble featuring two firebrands, Mary Halvorson and Ingrid Laubrock, as well as Taylor Ho Bynam. I'll sit in with the group as well. I couldn't be more happy about this.
I'm also thrilled that the Heath Bros. will be here. They are an institution unto themselves.
Betty Carter's Jazz Ahead will return in 2013, and I'm currently selecting faculty right now. This will be fantastic.
Charles Lloyd's 75th birthday with the New Quartet featuring Zakir Hussain.
Also a night of jazz and comedy with David Alan Grier. He even wants to tackle some songs like "Mumbles" and "Potato Chips".
We are selecting other comedians for this night as well.
Of course The Bandwagon is in full effect, as we adopt the KC as our homebase. [We'll present our] Fats Waller Dance Party with DC's own Meshell N'degeocello, and the Bandwagon with Bill Frisell and my wife Alicia Hall Moran in a piece called Live:Time, inspired by the quilts and quilters of Gee's Bend Alabama.
And lastly an Election Night Jam that is free. This will be The Bandwagon and featured guests from the DC scene. Look forward to US anthems and campaign rallying cries. It should be interesting as the results are also beamed in live. We all have to live together anyway, despite which side wins.
How do you hope to engage the DC creative community in what you do at the KC?
Well, I think the institutional collaboration will open a lot of doors. Also finding these great organizations that are aiding the future, like Cora Barry's work with the Southeast Tennis and Learning Center. And there are some great artists in the DC area like David Driskell and Sam Gilliam. I'm always looking for a way to include more. I want the perspective to be wide, and our audience to enjoy the "big room".
…So here's what Jason Moran has up for the Kennedy Center's 2012-2013 season:
The John F. Kennedy Center for the Performing Arts
announces its
2012-2013 JAZZ SEASON
Inaugural season of Jason Moran to highlight:
An Evening of Comedy & Music with David Alan Grier
and the Jason Moran Ensemble
The Music of New Orleans:
The New Orleans Bingo! Show
Performances by the Heath Brothers, Kurt Elling, and Dr. Lonnie Smith
Supersized Jazz Club
Election Night Jam
NPR's A Jazz Piano Christmas
The Mary Lou Williams Jazz Festival
A Jazz New Year's Eve with Freddy Cole
and the Dizzy Gillespie All-Star Big Band
Betty Carter's Jazz Ahead
(WASHINGTON, D.C.)—The John F. Kennedy Center for the Performing Arts today announced its 2012-2013 jazz season, the first season to reflect the new leadership and diverse mastery of Jason Moran, the Center's new Artistic Advisor for Jazz. The jazz season showcases contemporary artists as well as those who have influenced the modern era of the music, with more than 70 performances including the Heath Brothers, Kurt Elling, Dave Holland, Regina Carter, Charles Lloyd, NEA Jazz Masters Jack DeJohnette and Kenny Barron, Dr. Lonnie Smith, Nnenna Freelon, Gretchen Parlato, and Roseanna Vitro.
The season presents an exciting range of unconventional programming, including An Evening of Comedy & Music with David Alan Grier and Jason Moran, plus multiple acts presented in the Kennedy Center's new Supersized Jazz Club. This new performance space, housed in the Center's Atrium, will feature a dance floor, sofas, chairs, and open seating. The Supersized Jazz Club presents concerts by Medeski Martin &Wood, Soulive, and a free presentation of Jason Moran's Fats Waller Dance Party featuring Meshell Ndegeocello.
The season also presents performances in the Center's intimate KC Jazz Club featuring the Anat Cohen Quartet, Matt Wilson, Fred Hersch, Mulgrew Miller, Monk Competition Winner Kris Bowers, and more. The Center's more expansive Terrace Theater will feature artists such as Danilo Pérez, Anthony Braxton, and Eddie Palmieri.
Other season highlights include an Election Night Jam with Jason Moran and The Bandwagon as the presidential votes are tallied on November 6, and The Music of New Orleans featuring The New Orleans Bingo! Show with the Preservation Hall Jazz Band, Jason Marsalis in the KC Jazz Club, as well as other acts to be presented on the Millennium Stage. The Kennedy Center's Nordic Cool 2013 festival, which will take place during February and March of next year, features several jazz artists from Denmark, Finland, Iceland, Norway, and Sweden. Annual events such as NPR's A Jazz Piano Christmas, The Mary Lou Williams Jazz Festival, A Jazz New Year's Eve, and Betty Carter's Jazz Ahead complete the season.
ELECTION NIGHT JAM WITH JASON MORAN AND THE BANDWAGON,
November 6, 2012, Millennium Stage
On Election Night in the United States, very few places are as electric as Washington, D.C. Welcoming those of all political stripes, the Center presents a free Election Night Jam with Jason Moran and his group The Bandwagon, complete with large-screen monitoring of the election results. Dance the night away regardless of whether your candidate wins or loses.
AN EVENING OF COMEDY & MUSIC, November 11, 2012, Concert Hall
Comedy and jazz have a vibrant history, such as when comedian Richard Pryor would open for Miles Davis or Redd Fox would perform backed by a big band. The Kennedy Center continues this tradition as David Alan Grier and other comedians provide the comedy while an ensemble led by Jason Moran provides the music.
CHARLES LLOYD BIRTHDAY CELEBRATION, March 22, 2013, Concert Hall
Saxophonist and forward thinker Charles Lloyd celebrates his 75th birthday in style with pianist and Kennedy Center Artistic Advisor for Jazz Jason Moran, tabla master Zakir Hussain, bassist Reuben Rogers, and drummer Eric Harland.
THE NEW ORLEANS BINGO! SHOW, April 13, 2013, Concert Hall
The New Orleans Bingo! Show and the Preservation Hall Jazz Band, join forces to musically guide audiences through the city of New Orleans. The New Orleans Bingo! Show remains a curious spectacle, with a multimedia stage experience, which includes original black-and-white silent films, aerialists, dancers, ingénues, clowns, audience interaction, bingo games, slapstick comedy, and shady characters who remind you that every stage door opens into a dark alley. This performance is part of The Music of New Orleans.
KENNY BARRON AND DAVE HOLLAND, April 27, 2013, Family Theater
This intimate duo concert featuring pianist and NEA Jazz Master Kenny Barron and bassist Dave Holland presents a memorable evening of music with two of the most talented and well-respected musicians in the business.
SUPERSIZED JAZZ CLUB
Get ready to move to an unconventional beat in the Supersized Jazz Club. Located in the Kennedy Center Atrium, the Club features a dance floor, sofas and chairs, open seating, and drinks available for purchase.
Medeski Martin & Wood, October 13, 2012
For more than 20 years, John Medeski (keyboards), Billy Martin (drums), and Chris Wood (bass) have blended musical elements into a mixture all their own. For this performance they will return to their more acoustic roots, to take you on a path less traveled. MMW – as they are known by fans worldwide – may play music tinged with jazz, hip-hop, and New Orleans funk at one turn, switching to strains of Middle Eastern music, or even reggae, at the next.
Jason Moran's Fats Waller Dance Party, April 5, 2013
Jason Moran will be featured in a free Performing Arts for Everyone presentation of his Fats Waller Dance Party with vocalist Meshell Ndegeocello. This modern take on the music of Fats Waller, the man responsible for such classic jazz tunes as "This Joint Is Jumpin'" and "Ain't Misbehavin'," looks back at the stride tradition and music for which Waller was a seminal figure.
Soulive, April 6, 2013
Brothers Neal and Alan Evans (on keyboards and drums, respectively) first came together with guitarist Eric Krasno out of mutual love for the great soul-jazz organ trios of the '60s and '70s. Soulive has worked with artists such as Chaka Khan, Stevie Wonder, Dave Matthews, and John Scofield, and opened for The Rolling Stones. Jazz, hip-hop, rock, soul, funk, R&B, Blues—musically, there is not much Soulive hasn't done, and this funky jazz trio will have you clamoring for more.
JAZZ IN THE TERRACE THEATER
The Kennedy Center's Terrace Theater houses several concerts throughout the season featuring a mixture of new faces and Kennedy Center favorites.
Kurt Elling, October 27, 2012, Terrace Theater
Grammy®-winning vocalist and Kennedy Center favorite Kurt Elling returns with music from his new, yet-to-be-released recording highlighting songs from New York's Brill Building, famous for housing music industry offices and studios where some of the most popular American tunes were written.
Danilo Pérez Trio, November 30, 2012, Terrace Theater
Following his star turn at last season's Jazz on the Elevens: A Tribute to Billy Taylor, pianist Danilo Pérez makes his first Kennedy Center appearance with his own group. This native Panamanian, noted for his past work with Dizzy Gillespie and Wayne Shorter, among others, is a bold example of the reimagining of jazz as an art form.
Anthony Braxton Diamond Curtain Wall Quartet with Special Guest Jason Moran,
December 15, 2012, Terrace Theater
Saxophonist Anthony Braxton is a musician without boundaries or limitations. A master musician, composer, and performer, this avant-garde artist and recipient of a MacArthur Fellowship has pushed the realms of jazz and classical music into a glorious, unique mixture that is his own. Braxton appears with Taylor Bo Hynum (cornet), Mary Halvorson (guitar), Ingrid Laubrock (saxophone), and special guest Jason Moran (piano).
Eddie Palmieri Latin Jazz Septet, January 26, 2013, Terrace Theater
Finishing a yearlong celebration to mark his 75th birthday, Eddie Palmieri, last at the Kennedy Center for the 2011 NPR's A Jazz Piano Christmas, brings his Latin jazz band to storm the Terrace and perform "Latinized" jazz standards and original works in a swingin' session certain to bring down the house.
Monterey Jazz Festival on Tour, February 1, 2013, Terrace Theater
Vocalist Dee Dee Bridgewater and bassist Christian McBride headline an all-star line-up with pianist Benny Green, drummer Lewis Nash, and newcomer Ambrose Akinmusire on trumpet, in a concert highlighting why JazzTimes readers continue to rank the California-based event as "the best jazz festival in the United States."
Jack DeJohnette 70th Birthday Tour, March 16, 2013, Terrace Theater
NEA Jazz Master drummer Jack DeJohnette celebrates his 70th birthday with an international tour featuring David Fiuczynski (double-neck guitar), George Colligan (piano), and Jerome Harris (electric and acoustic bass guitars). This alumnus of Miles Davis' seminal recording Bitches Brew continues to show why he is one of the most important and inventive players involved in the music.
KC JAZZ CLUB
The Kennedy Center's intimate KC Jazz Club enters its second decade with concerts featuring both new and established artists.
Mulgrew Miller Trio, October 5, 2012
One of the leading pianists of his generation, the masterful Mulgrew Miller was the first artist to appear at the KC Jazz Club when it opened in 2002. Now he returns to open the venue's second decade with an energetic, swinging performance that both personifies and transcends his modern-jazz pedigree.
Dr. Lonnie Smith Trio featuring Jonathan Kreisberg and Jamire Williams, October 6, 2012
Authentic master of the piano and the Hammond B-3 organ, Dr. Lonnie Smith has furthered the sound of jazz organ for more than five decades. He has created a worldwide fan-base, and revealed his musical talents on more than 70 albums, making his name synonymous with the instrument. Dr. Smith brings his renowned talents to the KC Jazz Club along with his trio, which includes guitarist Jonathan Kreisberg and drummer Jamire Williams.
Anat Cohen Quartet, November 19, 2012
Israeli clarinetist Anat Cohen brings her quartet to Kennedy Center to premiere selections from her newest, soon-to-be-released CD. Popular with both critics and fans alike, Cohen was voted number one in the clarinet category in both the 2011 DownBeat critics, and readers polls. Her 2010 Kennedy Center performances sold-out in the larger Terrace Theater, so be sure to buy your tickets early for the more intimate KC Jazz Club.
The Heath Brothers: Jimmy and Tootie Heath, October 20, 2012
Having been synonymous with great jazz for more than 60 years, the legendary Heath Brothers—tenor saxophonist, composer, arranger, and NEA Jazz Master Jimmy Heath and drummer Albert "Tootie" Heath—bring their masterful talents to the KC Jazz Club for this one-night-only event.
Jason Moran and The Bandwagon with Bill Frisell and Alicia Hall Moran, October 26, 2012
Kennedy Center Artistic Advisor for Jazz Jason Moran returns with his group The Bandwagon to present a unique evening with contemporary jazz guitarist Bill Frisell and acclaimed soprano and stage actress Alicia Hall Moran.
Lionel Loueke, November 2, 2012
Originally from the small West African nation of Benin, guitarist Lionel Loueke combines harmonic sophistication, soaring melody, a deep knowledge of African music, and conventional and extended guitar techniques to create a warm and evocative sound all his own. Signed by the prestigious Blue Note label (releasing Mwaliko in 2010, and Karibu in 2007), Loueke brings his own band to the Kennedy Center for the first time, after having appeared several times with Dianne Reeves, Terence Blanchard, and Herbie Hancock, among others.
Roseanna Vitro: The Music of Randy Newman, November 3, 2012
Vocalist Roseanna Vitro returns to the Kennedy Center after a seven-year absence, with selections from her Grammy®-nominated CD from 2011, The Randy Newman Project (Motéma). The Newman Project was nominated in the category of Best Jazz Vocal Album, was awarded three-and-a-half stars by Down Beat, and follows her critically acclaimed 2006 Live at the Kennedy Center (Challenge), recorded at the KC Jazz Club in 2005.
Carl Allen-Rodney Whitaker Project, November 17, 2012
Drummer Carl Allen, Artistic Director of Jazz Studies at The Juilliard School, and bassist Rodney Whitaker, Director of Jazz Studies at Michigan State University, return to the KC Jazz Club for an encore evening of music following their sold-out 2010 shows.
Nnenna Freelon, December 14, 2012
Vocalist and multiple Grammy®-nominee Nnenna Freelon returns to the KC Jazz Club, for a festive holiday performance. Last seen with Jon Faddis for A Jazz New Year's Eve in 2010, Ms. Freelon returns for an evening certain to get anyone into the spirit of the holiday season.
Monk Competition Winner Kris Bowers, February 2, 2013
Winner of the 2011 Thelonious Monk Institute International Piano Competition, pianist Kris Bowers has shared the stage and/or recorded with jazz artists such as Terell Stafford, Vincent Herring, and Louis Hayes, as well as Jay-Z and Kanye West.
Matt Wilson's Arts & Crafts, February 8, 2013
New York based drummer and Grammy® nominee Matt Wilson shows why he is one of today's most celebrated jazz artists with this KC Jazz Club performance An Attitude for Gratitude. Universally recognized for his musical and melodic drumming style as well as being a gifted composer, bandleader, producer, and teaching artist, Wilson's dedication to jazz has helped establish him as a beloved world ambassador for the music, on and off the bandstand. The performance also features Terell Stafford (trumpet), Gary Versace (keyboards), and Martin Wind (bass).
Jason Marsalis, April 12, 2013
Renowned drummer and vibraphonist Jason Marsalis brings his energetic presence and talents to the KC Jazz Club. Son of pianist Ellis Marsalis, Jason has built an impressive career with his ability to blend modern jazz techniques with New Orleans rhythmic styles. This performance is part of The Music of New Orleans.
Jason Moran and The Bandwagon, April 26, 2013
Kennedy Center Artistic Advisor for Jazz Jason Moran performs with his acclaimed group The Bandwagon. In almost every category—improvisation, composition, technique, and technological experimentation—Moran and his group have challenged the status quo, providing genre-bending flair with every performance.
Fred Hersch & Julian Lage, May 3, 2012
Grammy® nominees Fred Hersch (piano) and Julian Lage (guitar) team up in this unique program which will blend Hersch's innovative talents on the piano with Lage's purity of tone and consistency on the guitar. This is a night of adventurous music not to be missed.
ANNUAL EVENTS AND FESTIVALS
This season, the Kennedy Center welcomes the return of its annual jazz programs including NPR's A Jazz Piano Christmas, A Jazz New Year's Eve, the 18th Annual Mary Lou Williams Jazz Festival, and Betty Carter's Jazz Ahead.
NPR's A Jazz Piano Christmas, December 8, 2012, Terrace Theater
Join the Kennedy Center and NPR as top jazz pianists perform their favorite holiday songs. An annual NPR tradition, the concert will be recorded for later broadcast. Artists and repertoire will be announced at a later date.
A Jazz New Year's Eve:
Freddy Cole and the Dizzy Gillespie All-Star Big Band,
December 31, 2012, Terrace Theater
Piano-vocalist Freddy Cole returns to the Terrace Theater to perform with the swingin' Dizzy Gillespie All Star Big Band. Enjoy a festive night of rousing music, to help ring in 2013. After the performance, there will be festive dancing, a countdown to 2013, and a balloon drop in the Grand Foyer, free with concert ticket.
Betty Carter's Jazz Ahead, March 20-22, 2013, Millennium Stage
Now in its 15th year at the Kennedy Center, Betty Carter's Jazz Ahead—the Center's national jazz residency program for emerging artists—includes two weeks of intense training in performance, composing, and arranging with established jazz artists. As an alumnus of the inaugural class of Betty Carter's Jazz Ahead (1998), Jason Moran is excited to host this professional development program for the first time. The 2013 graduates will perform three free concerts on the Millennium Stage, March 20-22. Betty Carter's Jazz Ahead alumni include Jason Moran, Aaron Parks, Lage Lund, Andre Hayward, Marco Panascia, Ameen Saleem, Miri Ben-Ari, Grace Kelly, and others.
18th Annual Mary Lou Williams Jazz Festival,
May 16-18, 2013, Terrace Theater
The Kennedy Center continues to bring female jazz artists into the spotlight with the 18th Annual Mary Lou Williams Jazz Festival, May 16-18, 2013. This annual event features an impressive line-up of phenomenal jazz artists, featuring both veterans and up-and-comers. Artists for 2013 will include, among others: Regina Carter, the Helen Sung Quintet, and the vocal trio Tillery featuring Becca Stevens, Gretchen Parlato, and Rebecca Martin. In addition to the ticketed events featuring headlining artists and their respective ensembles in the Terrace Theater, the Center also presents free performances on the Millennium Stage and Explore the Arts events. A complete list of artists will be announced at a later date.
NORDIC COOL 2013, February 19-March 17, 2013
The Kennedy Center's Nordic Cool 2013 festival, which runs February 19 to March 17, features several jazz artists from Denmark, Finland, Iceland, Norway, and Sweden. Please see the Nordic Cool 2013 press release for additional information.
Tord Gustavsen Ensemble is led by pianist Tord Gustavsen, a solid fixture in the Norwegian jazz scene for many years, is influenced by Scandinavian folk music, gospel, Caribbean music, and cool jazz, creating a unique mix of Nordic introspection and lyricism.
Jacob Anderskov Trio is led by pianist, composer, and bandleader Jacob Anderskov, who has performed all over the world with his trio and his other bands including Anderskov Accident and Airto Moreira – Jacob Anderskov Duo. He is one of three spearhead acts of the Danish International Jazz Launch, a cooperative Music Export project between several of the major music institutions in Denmark.
The Sunna Gunnlaugs Trio is named for its leader Sunna Gunnlaugs, an Islandic pianist who bridges the Brooklyn Reykjavik jazz divide by combining the elegance of the European approach with a fiery New York drive, with influences by such American pianists as Bill Evans and Keith Jarrett and by Scandinavians like Bobo Stenson and Jon Balke.
The Olli Hirvonen Quartet, has been the main outlet of Finnish guitarist Olli Hirvonen's creative vision since 2008. This ensemble has performed at numerous Finnish festivals, including the Pori Jazz Festival. Hirvonen also performs with the Ohne Trio, which represented Finland in the Young Nordic Jazz Comets competition of 2010.
The Cecilia Persson Trio is a group led by acclaimed Swedish pianist, composer, and winner of
the prestigious Stockholm Jazz Fest Prize, Cecilia Persson. Persson is an inventive pianist who
makes a mark in every context in which she performs. With music thoroughly conceived and exact,
she often collaborates with renowned artist Pernilla Persson to produce a dynamic performance of
live digital painting accompanying the music.
Born in Stockholm, vocalist Caroline Henderson has made seven solo recordings, among them her
acclaimed album Love or Nothin'. She is also an accomplished actress whose credits include the
Spanish drama Tuya Siempre, the Howard Barker play Dead, Dead, Very Dead, and a Peter
Langdals production of Don Juan.
Several of this season's Jazz performances will be part of the Kennedy Center's MyTix program, which offers those 18-30 years old and active duty members of the armed services complimentary and discounted tickets to a wide variety of performances throughout the 2012-13 season. Patrons can visit kennedy-center.org/mytix to register and receive MyTix member benefits including a bi-weekly newsletter and ticket alerts, discounts on food and beverage service, discounts at Kennedy Center Gift Shops, and much more. MyTix is part the Rubenstein Arts Access Program.
2012-2013 Season Schedule – Jazz
Performance Date Venue Show
October 5, 2012 KC Jazz Club Mulgrew Miller Trio
October 6, 2012 KC Jazz Club Dr. Lonnie Smith Trio
featuring Jonathan Kreisberg and Jamire Williams
October 13, 2012 Supersized Jazz Club Medeski Martin & Wood
November 19, 2012 KC Jazz Club Anat Cohen Quartet
October 20, 2012 KC Jazz Club The Heath Brothers:
Jimmy and Tootie Heath
October 26, 2012 KC Jazz Club Jason Moran and The Bandwagon
with Bill Frisell and Alicia Hall Moran
October 27, 2012 Terrace Theater Kurt Elling
November 2, 2012 KC Jazz Club Lionel Loueke
November 3, 2012 KC Jazz Club Roseanna Vitro:
The Music of Randy Newman
November 6, 2012 Millennium Stage Election Night Jam with Jason Moran
and The Bandwagon
November 11, 2012 Concert Hall An Evening of Comedy & Music
with David Alan Grier and Jason Moran
November 17, 2012 KC Jazz Club Carl Allen-Rodney Whitaker Project
November 30, 2012 Terrace Theater Danilo Pérez Trio
December 8, 2012 Terrace Theater NPR's A Jazz Piano Christmas
December 14, 2012 KC Jazz Club Nnenna Freelon
December 15, 2012 Terrace Theater Anthony Braxton Diamond Curtain
Wall Quartet with Jason Moran
December 31, 2012 Terrace Theater A Jazz New Year's Eve with Freddy Cole
and Dizzy Gillespie All-Star Big Band
January 26, 2013 Terrace Theater Eddie Palmieri Latin Jazz Septet
February 1, 2013 Terrace Theater Monterey Jazz Festival On Tour
February 2, 2013 KC Jazz Club Kris Bowers
February 8, 2013 KC Jazz Club Matt Wilson's Arts & Crafts
March 16, 2013 Terrace Theater Jack DeJohnette 70th Birthday Tour
March 20-22, 2013 Millennium Stage Betty Carter's Jazz Ahead
March 22, 2013 Concert Hall Charles Lloyd Birthday Celebration
April 5, 2013 Supersized Jazz Club Jason Moran's Fats Waller Dance Party
featuring Meshell Ndegeocello
April 6, 2013 Supersized Jazz Club Soulive
April 12, 2013 KC Jazz Club The Music of New Orleans:
Jason Marsalis
April 13, 2013 Concert Hall The Music of New Orleans:
The New Orleans Bingo! Show
April 26, 2013 KC Jazz Club Jason Moran and The Bandwagon
April 27, 2013 Family Theater Kenny Barron & Dave Holland
May 3, 2013 KC Jazz Club Fred Hersch & Julian Lage
May 16 – 18, 2013 Terrace Theater Mary Lou Williams Jazz Festival
(All artists and performances are subject to change.)