I Remember Al Haig, "The White Knight" By Walter Bishop Jr.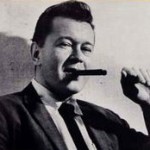 Part 1: Inspiration
The first time I saw Al Haig was at the Three Deuces on 52nd Street.
The year: 1948-49 – somewhere in there.
I had just recently been discharged from the Army Air Corps
And was anxious to get back to the pursuit of my own career.
There he sat – in the midst of all that blackness.
How incongruous I thought,
But anyone who could play with Bird and Diz
Had to be a whiz.
I thought about my Yin-Yang medallion,
The little white spot in the black area, I mean.
He was whiter than white,
His touch was light,
His playing out of sight.
He looked more like a Harvard grad
Than a bebop lad.
He sat there in total concentration,
Totally in control of the situation.
I mean the tempo was flyin'
And I'm not lyin'.
During his solo he proceeded to spin out long intricate lines.
He was highly inventive
And gave me incentive.
He was most inspiring
And he did all this without even perspiring.
I had the impression that I was watching living chess pieces.
Dizzy as the King; Bird was the Queen;
Max and Tommy Potter were Castles;
And Al Haig the White Knight shining bright.
And the thought came that at some point,
The Bishop might enter the game.
Part 11: Frustration


The next I saw Al Haig was at The Royal Roost on Broadway.
Early 50″s:
I had been taking my basic training
At the famous Minton's Playhouse,
Generally considered the home of bebop, the birthplace.
Eddie Lockjaw Davis was the sergeant at arms;
Art Blakey had been my drill instructor.
I felt ready.
I was obsessed with becoming Bird's pianist.
My mission: to wrest the gig away from Al Haig.
I wasn't Bud Powell
But I wasn't about to throw in the towel.
I went down to The Roost to give
The Bird a boost.
He let me sit in.
I huffed and I puffed.
I comped and I stomped.
I burned and I blew and
I even drew a big round of applause.
From all the appearances, I had taken the play
Away from the ofay.
I mean, I did it all.
Nothing to do but wait for Bird's call.
Well I waited,
And waited, and waited some more,
But my dream was ill fated
And I was sore.
The point that I missed was plain and simple:
Bird loved Al Haig. He wasn't about to change his family,
Al, Max, Tommy and KD
For the likes of brash young me.
My time would come the following year,
After Al Haig had left that piano chair.
Part 111: Salvation
New York City – between 1976-77
I had relocated in New York after having lived in L.A.
For six years, I was back in town
And really feeling down.
It was really a scuffle,
I got lost in the shuffle.
Not a gig in sight,
I was pondering my plight, and then, one night:
"Hello, this is Al Haig. I heard you were back in town
And I was wondering if you would sub for me tomorrow night?"
"Sure"
With that call he had opened the door;
I'd be gigging in New York once more.
The next few years I would be doing quite a bit of subbing.
Mostly at Gregory's and No. 1 Fifth Avenue
We entered into a warm friendship born of mutual respect.
I heard him play a number of times during this period.
He hadn't lost a thing.
His lines were clean as ever,
And still had that swing.
Once again I was moved,
I even thought he'd improved.
He may have appeared meek,
But he was far from weak.
It's a known fact: Al was ready to fight
Because of a couple of his buddies (Black) weren't being treated right.
In my opinion he was under-rated. He stood for the right.
That's why I'll always think of him as the White Knight!


WALTER BISHOP, JR. – Just coolin'