Responding to the burning question:
WHEN YOU READ MUSIC JOURNALISM/CRITICISM WHAT QUALITIES ARE YOU LOOKING FOR IN THE WRITER AND THE WRITING?
This installment: Joe Lovano & Jason Miles
JOE LOVANO: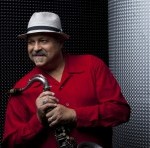 The qualities I look for are: A Clear response to the music with Wisdom, Knowledge, Love, Passion and Honesty… The same qualities I look for from the musicians playing it…
JASON MILES:


I look for someone who convinces me they are a legitimate writer and know their craft and has a sense of the subject they are writing about. Having a blog doesn't make one an expert on the subject. I very much pay attention to who is writing as I want to know there is a true sense of legitimacy. I have chosen to do this and can take whatever is dished out but I am confident in what I do and know that not everybody is going to be onboard.