Yes, jazz radio is alive and… perhaps to say 'well' would be stretching the point; so let's suffice to say that jazz radio is alive… and still striving. To prove that we are featuring an occasional series of observations from jazz radio programmers across the country on their experience in the medium and how they program in their particular markets.
This time we reached out to Denver, CO where veteran radio programmer Arturo Gomez holds down the Music Director chair at Denver's main jazz radio outlet, KUVO. In addition to his radio responsibilities Arturo was called upon to serve as one of his city's ambassadors of local culture when the mayor appointed him a Commissioner of the Denver Office of Cultural Affairs.
Known as "The Oasis in the City," KUVO broadcasts at 89.3 FM and serves other sectors of Colorado through local carriage in Breckenridge and Vail. KUVO is Colorado's first HD FM radio station.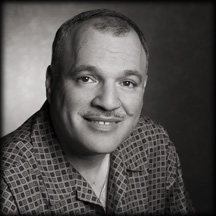 How long have you been programming jazz radio and how did you arrive at your programming position at your current station?
I began as an on-air host in 1989 at WDNA in Miami.  In 1992 I was appointed Music Director at KUVO, after which the station streamlined its format to become a predominantly jazz station.
Do you have a particular programming philosophy that guides your efforts, and during the course of a normal week how do you go about planning your programs?  What dictates the selections you spin on the air?
My personal philosphy mirrors the policy of jazz89/KUVO/KVJZ [Vail] that was written by my Program Director many years ago.  We consider ourselves to be a "full service" jazz station; in other words we cover he entire spectrum of recorded jazz in all of its many splendored variety.  From the 1920s to the latest effort.  We treat Latin, Brazilian, and World jazz as if it was a trio, big band, vocal ensemble… it's part of the mix.  We include classics as well as the latest releases, though not many of the classic jazzers are doing any more touring.
We have a "pie chart" for our mix; 3 currents  (new releases), a classic at the top of every hour, plus another classic in the second half of the hour, 2 vocals — preferably 1 male and 1 female — spaced out every half hour, either one or two Latin/World/Brazilian tunes if time permits.  The other choices for the hour are left up to the program hosts.  Mostly we fit nine songs in an hour with occasional 10 or eight song houurs.  We also have a daily birthday list that could influence the choice of artists played each hour, though not all hosts honor all birthdays.
So what's up at your station?  Give us a shout at willard@openskyjazz.com if you'd like to participate in this occasional series of jazz radio observations.