CRATE DIGGING with Reuben Jackson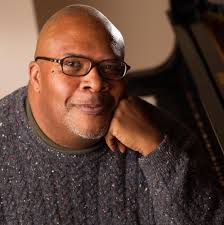 Reuben Jackson is a music scholar, poet, broadcaster, journalist and an all-around very thoughtful man. Long a resident of DC currently residing in the lush greenery of the Burlington, Vermont area, Reuben spent over 20 years as curator of the massive Duke Ellington collection at the Smithsonian Institution's American History Museum. His patient assistance proved invaluable to this writer on numerous occasion when a writing or other assignment demanded extensive research, whether through the Ellington collection or other of the Smithsonian Archives Center's incredible holdings, including the collection of the family that owned and operated the Apollo Theatre during the height of its legendary existence. It was through Reuben that I spent many hours marveling at Frank Schiffman's meticulous boxes of index cards, where he hand wrote his nightly impressions of various Apollo performers, including how they did at the box office, how they performed, their onstage and backstage demeanor, and whether it would be a good idea to book them again.
Reuben has contributed music reportage and criticism to the Washington Post, Washington City Paper, All About Jazz, Jazziz, and NPR's All Things Considered. Since relocating to Vermont he has been host of Vermont Public Radio's "Friday Night Jazz" show. Throughout all of this experience Reuben has maintained his great curiosity for recordings of great variety, making him an ideal contributor to our occasional series on Crate Digging – the intrepid hunt for desired vinyl recordings that still befalls many of us, this writer included.
Back in the mid-1980s when CDs began their market domination, some hasty music lovers liquidated their vinyl collections. I'm sure you know such misguided individuals. Considering that you may have been a happy beneficiary of such haste – likely through some local old-vinyl purveyor or other – was that folly or prescient move?
I've always been a bit suspicious where record companies are concerned. Maybe that is a result of being such a jazz lover. What I mean is that I've never assumed that a particular beloved recording or recordings would be reissued in the format of the moment-especially if it wasn't exactly a zillion seller . Of course there are classics which people get rid of for many reasons. I feel for them, but I've been more than thrilled to give them a happy home. You know, mine…
What is it about vinyl recordings that continue to hold such fascination for you?
What do I love about vinyl? First an AARP answer: I am middle aged, and farsighted. It's easier to read the liner notes! Surely there is a nostalgic element to this as well. I learned so much about music in my parents' basement. We had 45s, but mostly vinyl. Finally, I still feel that more than a few vinyl incarnations of –well, fill in the blank, sound better. Simple as that.
Now that MP3 is a reality – not to mention whatever formats the technocrats may cook up in the future – has vinyl receded even further in the rearview mirror, ala the 78 RPM format?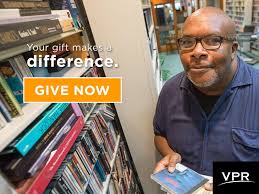 Has the Mp3 been relegated to the cheap seats? I don't think so .. If you live long enough, you see the carousel come around again. A lot of my younger music-loving friends crave vinyl. It's –well, cool.
Like Cuban cigars. It seems to have become radical-ancient to the future. I walked into a bookstore the other day, and saw a few racks of Vinyl. I felt both young and old.
As you go about merrily crate diving for old vinyl recordings, what kinds of things attract your attention?
Truth be told, I sometimes buy albums I have no interest in-musically speaking. I love kitschy, sometimes politically incorrect covers. Shots of, say, 1940's New York, stuff like that. I have more than a few of these in my music room. Then, of course, there is the endless search for titles I keep in my internal bucket list. I don't usually find them, but I love the hunt. Oh,the hunt.
Bluebook and other ratings systems in terms of the "book" value of supposed rarities aside, what in your gaze truly constitutes a "rare" vinyl record find from your collector's perspective?
For me, the value is generally always musical/historic. There is nothing like finally getting hold of some gorgeous Blue Mitchell recording, say-
after years of searching and pining…


Besides the rare items, when you hit the stacks do you generally have a "wish list" in mind or are you so intrepid that you simply delight in the process purely in hopes of uncovering some useful nugget or another?
I tend to be a dive in the water and swim kind of collector. I do have stuff I'd love to find in mind when attending vinyl conventions, but I never let that drive me to the point of anxiety or despair. (If you don't find whatever it is …) To quote Tom Waits- "the pursuit and never the arrest."
What have been some of your recent vinyl "finds" and what it is about that/those record(s) that attracted your interest sufficiently enough to cop a purchase?
The last thing I found wasn't (or isn't) especially rare, but it is a collection I've wanted for my show. Cannonball Adderley's "Lovers." It wasn't finished by Cannon. He had a stroke and died before the sessions were completed. But I love the music . The stuff on which he is featured, and –well, the whole collection.
What have been your favorite sources or retail outlets for vinyl record crate diving – whether that be store(s), private collection(s), garage sale(s), record convention(s), or some other source?
I really love record conventions, but I've also found a great deal of joy combing through yard sales here in Vermont and across the lake in New York State. That's really about it for me. I remain an ardent collector, but not the rabid young collector I once was.
What would you recommend to those with an interest in seeking out rare vinyl recordings?
Seek help immediately! Just kidding. I'd say cultivate a network of fellow travelers- even if it's just one. I find it's more fun when you can share the hunt/capture with a bud. Most importantly, have fun… Music is a damn wonderful thing. I think of collecting the way I think of walking through a dark, foliage-laden forest: a truly wonderful thing. An aural smile. This was fun….