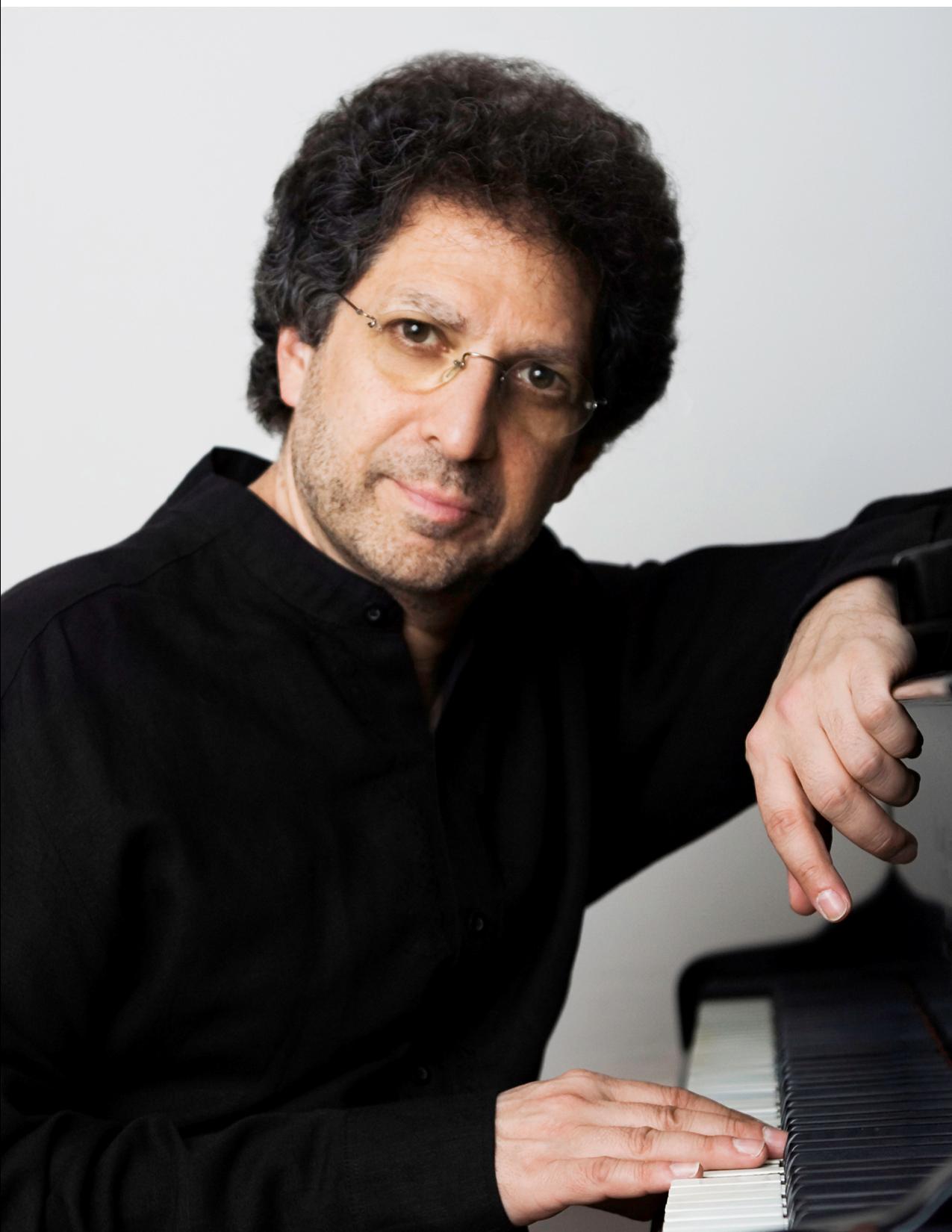 Composer Randy Klein has been inspired by the poetry of the great Margaret Walker
Jazz composition and what motivates composers is a source of endless fascination for me, as one who appreciates composition on the same scale as inventive improvisation. A recent communication with pianist-composer Randy Klein revealed his current composition project, inspired by the poetry of Margaret Walker. Believing firmly that music composition motivated by a significant achievement or body of work from another art form is always worth investigating, the Independent Ear sought out Randy Klein for some insights into this new project. It should be added here that Klein is also an enterprising musician with his own record imprint, Jazzheads – yet another point of interest, perhaps for further conversation down the road.
Randy Klein: As far as a goal for For My People, it is for the work to become an actively performed work chosen by concert venues to be performed. Of course, I would want to hear it performed at the Kennedy Center or some other equally famous venue. It deserves to have a life. It is worthy. Recently, I have begun to envision it as a performance piece with a through line narrative. This is yet to be achieved. For now, the work is a major choral piece that should be performed a lot. I hope you will see its merits as well.
What first intrigued you about Margaret Walker's poetry?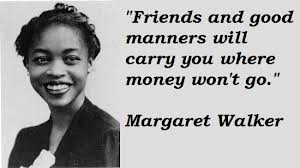 A young Margaret Walker and one of her watchwords
My attraction to the poetry of Margaret Walker was the result of a New York City subway ride from Brooklyn to Manhattan around 1998. Printed on a placard from the Poetry In Motion series was a poem by Ms. Walker, titled Lineage. It began, "My grandmothers were strong." As the subway train rumbled on I was lost in the words of this heartfelt poetry. A few days later, I again became aware of the placard with Lineage on it. This time I scribbled down the poem on a piece of paper, got home and composed music for it.
I played the piece for my friend and collaborator, Madison Davis Lacy, who suggested I might want to read more of her poems. I purchased her book, This Is My Century and started to select additional poems to write to. It was a very natural and organic sort of thing. I had no mission or purpose to do this. I simply liked the work and the way she wrote. It connected to me and to the way I compose music.
Margaret Walker's world is that of an educated southern black woman, raised in pre-civil rights era of our country's history and mine is of a white Jewish kid from Fort Lee, NJ, sheltered and blind to any of the tribulations that were going on in the rest of the world. And, truthfully, at the beginning, I wasn't even thinking why her poetry touched me. It was simply, that I liked the way she spoke and I was having fun setting her words to music. It wasn't until much later in the process that I realized that she spoke of the separation of the classes, the human condition, racism, and social injustice. And, she was speaking out about those subjects by condemning the people who were causing the situation and at the same time she was not afraid to admonish her own people for allowing it to happen to them. It is this universal approach that she so carefully put into words is what I have since learned from the work. It is this universal message that speak to me now and should be heard by all.
Of Ms. Walker's poems how did you select those particular poems you chose to write music to and what was it about those particular poems?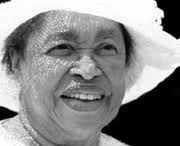 There was no particular order to my choosing the poems that have been set. In fact, it was quite random. I was aware from reading through the poems, that Margaret Walker had a few topics that the poems could be classified under. One was obviously human injustice and the other was more anecdotal tales of people she may have known or observed. The story telling aspect of the latter were a natural attraction to me.
Writing music to poetry isn't like writing a pop tune. Each note is carefully selected to hopefully match the intent of the author. More on this later. The writing of music to the first 10 poems took about a decade. At that point, I decided to take on the challenge of composing the music to Margaret Walker's most famous poem For My People. This iconic poem has many sections. It took about a year to finish it. When performed, it is a nine minute work. It can be performed as a stand alone work.
I have one more poem to set. This will be written this summer. It is titled, I Hear A Rumbling. Then I feel the work is complete.
What do you mean when you say "her work is more timely now than when she first penned those poems"?
The subject matter of the poems ranges from inflation to Medgar Evers to street demonstrations to the variation in color of the Afro-American's skin, to the battering of women, to the history of the struggle of civil rights, to outright racism and to wanting to speak for her people. I would say, the subjects haven't changed much since she first wrote these works.
I think it is the honest approach of Margaret Walker's words that makes this work ring with more truth now then when first written. Yes, we see evidence that we have come a long way since then, but have we really? Inflation and separate class values, along with civil rights of all is in the subtext of most subjects today. These words are as timely a subject as they were then. WJ…I promise, I am not going to get preachy here. Again, it wasn't my intention to be the spokesperson for this, but sometimes you don't choose your calling.
When you present your work "For My People" your commissioned work will include the poetry of Yusef Komunyakaa and Michael Harper. What is it about their poetry that resonates with you?
My friend, Dr. Joanne Gabbin, the director of the Furious Flower Poetry Conference called me to ask if For My People and another work Ballad Of The Free could be performed at the conference this September 2014. She told me that this year they were going to honor Mr. Komunyakaa and Mr. Harper. She asked me if I would be interested in writing music to two of their works. I hadn't read their poetry at the time. I asked her to help me select the work to be set. Out of the poems she sent to me, I was attracted to Facing It by Mr. Komunyakaa, because it spoke so candidly about the Vietnam experience from the point of view of a Vietnam Veteran. I didn't get drafted because my lottery number was high. I was lucky. But, I have always been always to this subject and I was able to find the voice of this poem.
Dear John, Dear Coltrane by Mr. Harper was a natural for me to choose. The music of the great John Coltrane has influenced my life and I hold it dear. I enjoyed the writing of this work and I hope I found the musical voice for it.
Both of these works took about a year to complete. We are currently working on the choral arrangements. I eagerly look forward to hearing them.
What's your overall sense of the complimentary relationship between creative music and poetry?
This is a subject for a doctorate in music. My background is in songwriting. I have written more than 1300 songs and I teach songwriting. For every genre of song that exists, there is a technique that needs to be learned. Writing for a character in a musical theatre song is quite different than writing a song for PBS children's educational shows, and different from writing a pop dance song. Similarities exist of course, they are all songs, but each has its own skill set.
Writing music for poetry is a very advanced form of songwriting. The composer has to be able to read the poem and capture the poet's way of speaking it. For the most part, poetry and music is a tough match. My feeling is that most tone poems don't speak in the poet's voice. It takes a special type of ear to be able to really hear the voice of the poet. There is a saying in songwriting, 'The lyric dictates the music and the music dictates the lyric'. In the case of poetry, the way the words speak dictate the music. In all honesty, it is the most difficult form of songwriting. Maybe this is why it took me over a decade to finish For My People.


One of the classic works of Margaret Walker.