Last week came the disturbing news that yet another public radio station was about to give up the ghost on its jazz broadcasting responsibilities. WGBH, long a pillar of the Boston radio airways, axed longtime programmer Steve Schwartz program entirely and severely cut-back the nightly programming of its most veteran jazz programmer Eric Jackson, trimming his program to a weekend graveyard shift. Below is an editorial on this subject by jazz radio vet Bobby Jackson. Additionally a petition drive has been started by our web portal Jazzcorner.com. Please read below Bobby's piece and sign your name to the cause…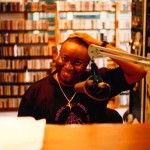 Bobby Jackson at the radio console
This current issue with WGBH, Eric Jackson and Steve Schwartz actually is not about them. There is a much more at work here. This is about systematic oppression and privilege of African-American culture. I shared the article about the disappearance of commercial Black radio stations so eloquently pointed out by one of my radio heroes, "talk" show host Bob Law with the recent demise of WRKS. Ed Bride noted that GBH is not an African-American station. For those who did not see the posts, I responded, "They Play Jazz…."
The elimination of jazz on other public radio stations have not helped their numbers. In fact, in many situations, these behind closed doors, board room decisions have put the stations at odds with many supporters in their communities; supporters who have left their ranks. These stations still struggle against the tide of choices audiences possess that year after year, seem to multiply as the technologies to deliver programming becomes more and more facile for them to access. They are no less at risk of survivial than before they pulled the plug. They have also "lost" income because of the exodus of audience numbers that supported them because of the music programming. These stations as so many of you pointed out are now rehashing the same news like a monotone drone in a twenty four hour cycle.
I am incensed that African-American music and culture continues to be marginalized and is the first to be thrown under the bus when there is a "financial" crisis. It is criminal that In this new millennium this pattern continues. We can look at the pattern of stations across the country and see that what I'm saying is real. It is criminal that In this new millennium this pattern continues (my version of a newsie rerun).
One of the reasons public radio exists in the first place was to give voice to the voiceless over the airwaves. There is a rich history surrounding what we do that speaks to affirmation of the true melting pot that America is suppose to be. It is a model on display to share; for all to learn from, how we are able to come together under the magic of jazz, a music that originated in the African-American and is now shared not just here in the United States, but the world over. It is insane that it is being taken off the shelf in so many places in its place of birth. Is Ken Burns the only person who can get funding to talk about the story of how we as Americans come together? He even had the sense to realize that jazz is a major melting pot for this. The opportunities for this story to continue to be heard in the place of its birth are slowly being scraped away. This is not about Eric Jackson. This is not about Scott Hanley, formerly of WQUQ or Chris Heim formerly of WBEZ. This is not about me. This is about all of us. Even those who continue. None of you are safe. If you're not making the decision in those board rooms, you too are also endangered. They are crunching numbers and they are not talking to you, but ABOUT you. What will they do with you? I think you know the answer to that…..
I turned to and became involved in public radio because I believed it was a perfect fit for the talents I began to develop as a journalism major attending The University of Georgia in Athens and even before that at my beloved alma mater, DeWitt Clinton High School. I have something to share and will continue to share it. When I was let go at WCPN in the Fall of 2009 I did not stop my journey to be heard despite the difficulties I experienced to be hired in other markets. Truth be told, I have more listenership today on terrestrial radio stations, in more cities than at any time in my radio career. I find it somewhat amusing that people in Guam can hear my show which I believe is the finest show I've ever conceived in all my years in service of this music. Conversely, I have made less money than at any time in my life. It has been a tremendous struggle for me financially but I believe in this struggle with all of my heart, mind and soul. The stations I serve by and large to a man are happy with my show and in a recent conference call, I was told they would help me in any way they could. Finding sponsorship dollars endangers its continued existence but I will fight the fight as long as I can alongside the less than 500 announcers who still can be heard on the radio. It is a noble fight.
What are we going to do about this?
Bobby Jackson
THE JAZZ MIND
www.thejazzmind.com
ftapache1@sbcglobal.net
phone: 216.288.4422
skype: bjackson10106
The Petition
Our goal is to collect 200,000 signatures and send on to WGBH. Please spread the word and discontinue your support until Eric Jackosn is reinstated with his current hours and Steve Schwartz is reinstated completely. Money and action talk. If you have any questions or advice please contact me – Lois Gilbert, www.JazzCorner.com, lois@jazzcorner.com
Jazz programming on WGBH-FM being scaled back, a blow to jazz fans
To the consternation of loyal listeners, WGBH-FM (89.7) is dropping jazz programming on weeknights, moving longtime host Eric Jackson to weekend duties only and eliminating Steve Schwartz's Friday show.
The changes, which take effect July 2, amount to a serious downscaling of jazz programming on Boston radio, where Jackson and Schwartz have been mainstays for three decades, exposing their listeners to artists old and new and promoting concerts and other events that have been vital to the local jazz scene.
"Jazz on WGBH With Eric Jackson" will no longer run from 8 p.m. to midnight Monday through Thursday, airing instead from 9 p.m. to midnight Friday through Sunday. Schwartz's Friday evening jazz show is disappearing altogether, and he will no longer produce live performances for Jackson's show. The hosts learned of the changes Tuesday from station managing director Phil Redo. As of mid-afternoon, WGBH had yet to release a statement confirming the new programming schedule.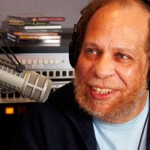 Eric Jackson
Jackson, who celebrated 30 years on air last spring, was told his show was being moved — and cut back to nine hours weekly — to make room for more news and public affairs programming. "The station has been moving in that direction for a couple of years," he said Wednesday. A month ago, he and Schwartz heard their shows would be cut one hour apiece, he added, but moving his show to weekend nights only was "a total surprise."
To the local jazz community, "this is major," Jackson said. "The music has always been there in the evening. To put it on the weekends at 9 p.m., when families won't necessarily be listening together, is not the same thing. It's a different vibe."
Live interviews and shows featuring a single artist may no longer be tenable, he continued. "I still love doing radio, and Boston still needs jazz radio, because jazz is a major part of American culture. Not to pat myself on the back, but I think my show has been a major part of the jazz scene around here."
Schwartz, who's been on the local airwaves for nearly 27 years, said change was imminent a couple of years ago, when WGBH shifted its classical programming to another station. Then, "the other shoe dropped," said Schwartz as he was told that having two jazz hosts no longer fit with WGBH's plans.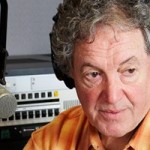 Steve Schwartz
"It wasn't a total surprise, but it is a loss," Schwartz said. "The station is losing a consistent format spread across the week. And the Boston jazz community is losing an important venue for musicians to promote their events."
The moves could also have a negative impact on WGBH membership, Schwartz added, since membership in the WGBH Jazz Club includes access to live concerts that will no longer be produced.
As news of the changes spread, many in the local jazz community reacted with shock and dismay. On Facebook, a "Save Eric in the Evening" page — a reference to the show's former title — elicited postings ranging from sadness to calls for a protest petition directed at WGBH.
Saxophonist Ken Field noted how well-known and popular jackson has been among artists from all over the area, and the world. "Reducing his airtime is a step in the wrong direction, for people in Boston and people outside Boston," he said. "Eric has been so supportive of not only international musicians who come to town but also local jazz musicians."
A lot of people he knows are angered by the news, Field added, and wondering why they should continue to support WGBH if it drops shows such as these.
"That's some tragic news," commented pianist Danilo Perez, reached by phone in Colorado Wednesday afternoon. "In a culture where we are so much in need of hope and optimism, that's what jazz is all about. As long as people listen to radio, it's crucial to have jazz [featured] there."
Beyond that, said Perez, "People like Eric and Steve love and know the music. To a listener like myself, it's almost like having a History of Jazz class on the radio."
Sign petition: