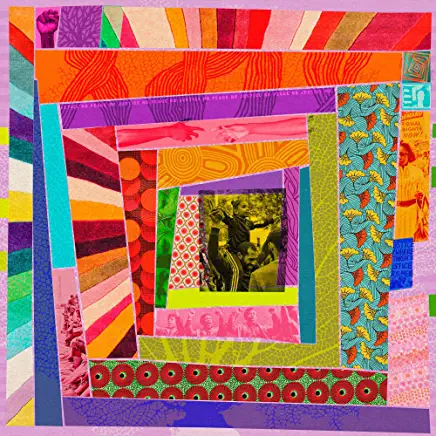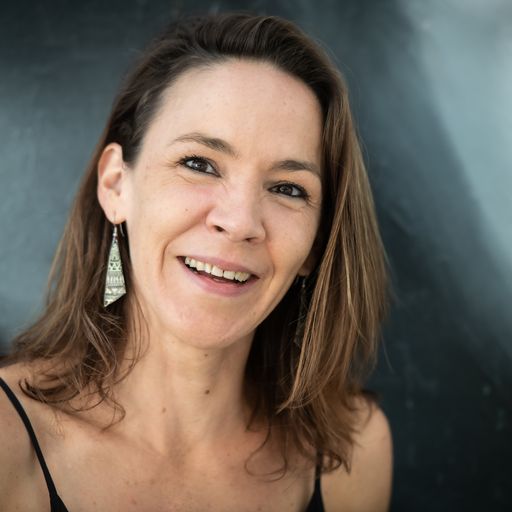 Earlier this year one of the most vibrant musical social justice projects was Black Lives – From Generation to Generation, an exceptional, cross genre 2-CD set that included artists from an array of musical pursuits and from across the globe – from such masters as saxophonist-composer Oliver Lake to one of his musical grandsons, altoist Immanuel Wilkins, as well as voices from the striking mezzo-soprano Alicia Hall Moran to South Africa's Tutu Puoane. The project is executive produced by Stefany Calembert, whose spouse – bassist Reggie Washington – also contributes to this project (including as his alter ego DJ Grazzhoppa). Clearly we had some questions for Stefany Calembert after Reggie hooked us up.
Where are you from and what's your background in music?
I was born in 1978 in Brussels, Belgium into a family of music lovers. We had the radio in the kitchen where we spent the most part of our time. My childhood was filled with jazz, rap, funk, rock, classical, pop, world music and reggae. I have always loved to sing and to dance. Music brings me a lot of energy at different times in my life. Around 10 years old, I was listening to a lot of funk music from a friend of mine that had family in the USA and would bring cassettes from there (Troop, Guy, Bell Biv DeVoe, After 7, Hi-Five, Johnny Gill, Tony! Toni! Toné!). Then we had our first CD player and I started playing Tracy Chapman, Janet Jackson, De La Soul, A Tribe Called Quest, and many others.

In 1989-1990, the movies "Do the Right Thing" and "Breakin'" had a huge influence on me. There were school strikes for months because the teachers were not happy and so we were hanging out in the streets instead of going to school. At that time, many teenagers from different neighborhoods got together and had the big radio playing cassettes in the streets, make a circle and everybody was dancing. Dance was important and a way to express ourselves. Of course, the police arrived at a
moment or another to control us checking our ID with power and aggressively like we
were criminals, but we just wanted to have fun with the music.

I continued to hang out in the streets of the city for the next 5 years (I was never home) and learned a lot about other cultures, people and life. I continued to follow the music I loved which was funk, rap, jazz, reggae, world music for the most part. At 17 years old, I began traveling in Guadeloupe, Sénégal, Tunisia and listen more and more to jazz music (John Coltrane, Miles Davis, Monk, Abdullah Ibrahim, Bill
Evans).

Around 19 years old, I started playing some djembe then tried Capoeira. It was nice to learn about the different history of each music. I had my apartment and was living alone so the music took a huge place in my heart. It was a long story of love, no doubt. Music was in my house from morning to evening, in my car, I was going to concerts then parties to dance and then back home with the music playing loud. For years, I was attending concerts and meeting musicians who often explained to me the difficulties of managing themselves as artists.

In 2004, I had a big car accident and spent several weeks in the hospital. During this time, I reflected upon my passion and the role of music in my life. When I was discharged from the hospital, I was determined to start managing and organizing concerts, and a few months later I created Jammin'colors. [Editor's note: Jammin' Colors is the production company Stefany developed, which eventually produced the Black Lives compilation under discussion here.]

What compelled/inspired you to produce this Black Lives project?
We were in the middle of the pandemic, and it felt like the end of the world. I was thinking of bringing something positive that could help us all. I was also in pain to see all the horrible events in the United States with the police brutality.
I asked myself how can I bring people from different parts of the world together?
We need to do something and scream our pain, our love, our hope to this world.
The best way to do it was to unite peacefully through the music. Music expresses things better than human beings. Another thing that pushed me to do this project is some conversations with some
white people that were denying racism.They think it does not exist because they do not live it. It is hard for white people to understand how hard things have been for Black people.

When I started to speak more and more about how White people treated Black people horribly for centuries, they told me I was extreme. Then I said to myself this goes too far. I need to speak more about all this.

What was your planning process like and when did you begin to put this project together?
In December 2020, I took out a loan from the government. It was a catastrophic period where we had no more income, but I was ready to give everything I had to this project. It was more important than anything else. COVID was very present. We were all confined in Europe, America, Africa, Asia, Oceania, and musicians could not play live music.

The first thing was to contact all the composers I had in mind. Then see who would accept to do this project and from there start thinking of the number of songs, the sound engineer, the album cover and artwork around the project. It took from January to June 2021 to have all the songs composed and recorded. June, July and August were the mix of the 20 songs with the genius [Grammy winning recording engineer] Russell Elevado. Late August – early September we did the mastering.

From September to November 2021, I started to work on promotion, found the publicist I wanted to work with, put together the promotional material with video and pictures and then spread it to all the journalists in Europe, USA and UK. In March 2022, the double album and vinyl were released.

How did you go about selecting the artists you wanted to approach to contribute to this project?
The first thing was to choose composers that touched me musically and that were beautiful human beings. The other thing I loved with these musicians was the fact that they could all play different styles of music which is very rare and shows how excellent these musicians are. I wanted to have different generations from 20 to 80 years old from different parts of the world and to have different testimonies from different places and generations. That was very important.
The hardest part was to find women composers that would accept to compose a song. They were either too busy with their families or their own projects. All these composers were and are still engaged about social justice and equal rights.

For years Cheick Tidiane Seck, Oliver Lake, M-Base Collective, Jacques Schwarz-
Bart, Alicia Hall Moran have been manifesting about the injustices of black people. It
is a part of their art, of their voices. These artists deserve a lot more recognition worldwide for their huge work. You could listen to them with Hank Jones, Joe Zawinul, Roy Hargrove, Meshell Ndegeocello,
Steve Coleman, Cassandra Wilson, Jef Lee Johnson, Miles Davis, Wayne Shorte and many others. Their contribution to the music is prodigious.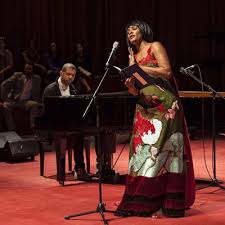 Why these particular artists?`
They all have a positive message and they all can play different styles of music. You
can go listen to the songs they are on, and you will understand why :-). They are hard workers, their music is smart, powerful, and bright. It speaks right at you. For me, they represent a big part in the history of the music. They influenced so many others.

Also, I have to say that they are like family for me even if there are some of the composers on the album that I never met physically. I was listening to Reggie when I was around 11 years old without knowing it was him. I was listening to Cheick Tidiane Seck at 16 years old and thinking his album with Hank Jones was some of the most beautiful music I ever heard.

The first time I went to New York City, I was blown away by the sound of Marcus Strickland. I discovered the music of [Marcus' twin brother and drummer] E.J. Strickland as a leader and really loved it. I listened to Andy Milne, Gene Lake, David Gilmore, Oliver Lake through Reggie. Wow, what a beautiful musical world. I learned a lot.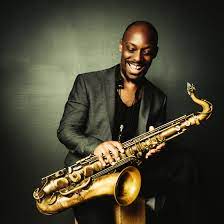 Marcus Strickland
I was very curious and touched by the voice of Alicia Hall Moran that could go from
Opera to Motown music. I discovered Stephanie McKay with Roy Hargrove and RH Factor, she has such a powerful voice. Tutu Puoane is one of the most natural and pure voices in jazz today.
The first minute I listened to Immanuel Wilkins, I felt good. It is rare to have such a
strong personality at 25 years old.
I discovered Sonny Troupé and Grégroy Privat through Jacques Schwarz-Bart about 15 years ago and saw how they evolved with their music. It is very impressive all what they have accomplished in that time. Jeremy Pelt is one of the most creative sounds on trumpet today. I started listening to Adam Falcon at the beginning of the pandemic. He performed on a few online shows. I directly loved his work and vibe.

As far as Jean-Paul Bourelly, he has something no one has. One of his colors that touches me is the blues. I met Marvin Sewell with Jef Lee Johnson and his way of playing guitar is unique and deep. All these different colors together are beautiful.

Were you seeking a blending of musical genres with this project?
Not especially, because I like to mix different people and different styles as the label is named "Jammin'colorS", but I was happily surprised by the 12 songs with vocals. I thought there would be more instrumentals. What I like is that the songs with vocals have magnificent solos. This music speaks from the heart all through the 20 songs.

Were the themes of each track selected by you or the participating artists?
It was totally free. Each composer chose what they wanted to do. Some preferred to be in solo, duo, trio, quartet, quintet … there is even a choir of Malian girls from 7 to 13 years old. The most important thing with the album was to stay FREE. I trusted all the composers from the beginning of the process to the end.

Do you have plans for a sequel to Black Lives?
Yes, we have a tour in November 2022 and will record some of the live concerts. We will also go in studio to record some new songs. Very exciting.

The first album was during the pandemic time where the conditions to record were very hard. The second album will be with the musicians recording all together. Nothing better than spending days together to create.
I want to continue this project on a long-term period because unfortunately … we all know that racism is not ready to leave. Just look at the world and you see all these extremists and fascists. We need to unite but peacefully and we need to continue to express what is in our hearts. Being honest, real and open a dialogue with the world about this taboo subject.

I would love to bring more composers and musicians into this collective.
Things will go naturally. This is what's important. Let people express themselves.
Stay thankful and faithful to humanity. Nature made us like we are and there is no
reason to destroy each other. Let's unite and share something positive for the next generations that will have to face this future world.
Here are the European tour dates for this project:
EUROPEAN TOUR with Black Lives – from Generation to Generation
10 NOV – Le Botanique – BRUSSELS
12 NOV – Opderschmelz – DUDELANGE
17 NOV – New Morning (Officiel) – PARIS
18 NOV – Jazzdor – STRASBOURG
19 NOV – The South London Soul Train – LONDON