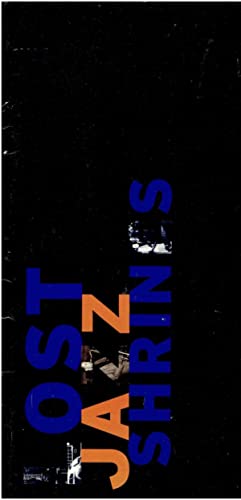 In 1998 my friend, colleague and longtime arts consultant Mikki Shepard and I met with David Jackson, a then Memphis-based journalist who had done significant time in New York and to whom I'd been previously introduced by our mutual friend, writer Robert Fleming, someone I had grown up with musically in Cleveland, including our now self-legendary duo interview with Miles Davis.
David Jackson had a very intriguing idea: celebrating important jazz venues which had been "lost" to the vicissitudes of time.  He had surveyed the landscape and recognized that practically every major – and some smaller – cities – particularly those with deep histories of significant African American presence – had at least one, perhaps a handful, and in some cases whole histories of now-defunct venues which had been important fonts of jazz development in their locales.  Unfortunately David passed on to ancestry before his idea was broadened and became a country-wide series of celebrations.
Mikki Shepard, whose cadre of contacts in the performing arts world has always been quite deep, began to develop a network of presenting organizations around the country to produce programming under the banner of Lost Jazz Shrines.  The idea seemed to particularly resonate with presenting organizations in Black communities, thus a consortium of such organizations and other fellow travelers was developed, including as lead presenter Mikki's own 651Arts – which at that point lived under the auspices of the Brooklyn Academy of Music and was based (then & now) at the historic Majestic Theater (now the Harvey Theater, named for BAM's 30+ year president Harvey Lichtenstein) at 651 Fulton Street in the thriving Ft. Greene community.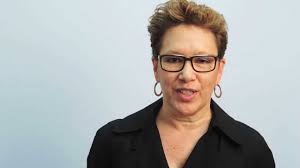 That consortium also included Harlem-based Aaron Davis Hall, the New Jersey Performing Arts Center (Newark), Tribeca Performing Arts Center (NYC based at the Borough of Manhattan Community College), Kansas City, MO's Folly Theater, The Carver Community Cultural Center (San Antonio), Tri-C JazzFest Cleveland (where at the time I served as artistic director), the Madame Walker Theatre Center (Indianapolis), The Philadelphia Clef Club, and the America's Jazz Heritage program at The Smithsonian in DC.
The idea was that each of these venues would produce programming reflecting now defunct venues which had been important to the historical development of jazz in their respective communities.  Each venue was free to shape their participation in this consortium to produce programming in their own images.
I was engaged to consult and coordinate each venue's participation, beginning with editing a program booklet.  Each venue selected its own writer to contribute a piece reflective of their community's Lost Jazz Shrines (LJS).  Jazz historian, documentary producer and radio show host Art Cromwell contributed an introductory essay.  A distinguished cast of writers chronicled each community participant: K. Leander Williams (Brooklyn), Gregory Reese (Cleveland), NEA Jazz Master David Baker (Indianapolis), Clarence Atkins (Harlem), Bob Blumenthal (Kansas City), Amiri Baraka (Newark), James Spady (Philadelphia), Berneice Williams (San Antonio), and W.A. (Bill) Brower (DC).  In edition to editing the resulting 65-pg booklet (pictured above), I also contributed the Lower Manhattan essay for Tribeca PAC.
Mikki Shepard largely built this consortium of presenting organizations to celebrate Lost Jazz Shrines in their respective communities through collegial relationships culminating in meetings at the annual Association of Performing Arts Presenters conference in NYC.  One interested participant in those meetings was Linda Herring, then the new CEO of Tribeca PAC.  Linda grew up with jazz and was quite eager to have a jazz presence on TPAC's annual seasonal program.  Mikki introduced us and Linda brought me on to curate TPAC's contributions to the LJS consortium.  But Linda didn't want to stop with just one year or one series of LJS programs (as you'll hear in her introductory remarks before the concert below), she had eyes to develop that idea into annual TPAC presentations.
Meanwhile I went about researching what programs we'd produce at TPAC, primarily through a great many trips to the invaluable Institute of Jazz Studies at Rutgers University's Newark campus.  IJS' incredible stacks revealed scores of Lost Jazz Shrines just in the sector of Manhattan south of 14th Street, which is the territory we carved out with respect to the two other NY Metro area consortium participants in Harlem and Brooklyn.
Linda and I quickly determined to begin our series presentation with two legends: Cafe Society (where Billie Holiday had debuted "Strange Fruit"), and the Five Spot (where Thelonious Monk once spent a 17-week stint, and Ornette Coleman had made his NYC debut).  Those first two series have morphed into a now 21-year annual series of TPAC jazz presentations, which due to college budget cuts was reduced a few years ago into a annual LJS concert (the pandemic postponed what was to be our 2020 celebration of the late club Boomers' and pianist Helen Sung's tribute to one of her mentors, the late NEA Jazz Master Cedar Walton).
One of the three concerts we produced for our Five Spot series was an evening remembering the great Eric Dolphy at the Five Spot.  For that I recruited the alto saxophonist-composer Oliver Lake to lead the band.  Multi-instrumentalist Dolphy had not only excelled on alto, he had also mastered the flute and the bass clarinet.  So Lake's quartet was broadened to include James Newton on flute and Lake's St. Louis colleague Marty Ehrlich on bass clarinet.  Lake augmented his quartet with spoken word artist Tracy Morris and a concert was born.
In our 2020 pandemic-enforced, virtual performance universe, Tribeca PAC has begun posting a limited number of our LJS concerts and pre-concert humanities programs on its YouTube channel.  Here it should be mentioned that a consistent presence on our LJS programs has been free pre-concert humanities presentations, including panel discussions, one-on-one interviews, and film screenings reflective of our subsequent programming.  The first of our humanities programs posted for streaming was our panel discussion on a subsequent series celebrating the 1970s Loft Jazz scene.  Here's that Loft Jazz Scene panel discussion hosted by jazz journalist Howard Mandel, followed by the Five Spot concert with the Oliver Lake Quartet plus James Newton, Marty Ehrlich, and Tracy Morris in its entirety.