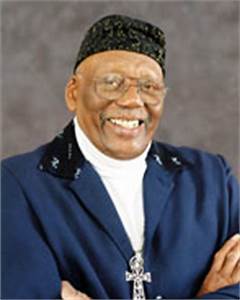 Sunday, June 9th, 8:00pm at the Kennedy Center Family Theatre promises to be a very special evening as part of the 15th annual DC JazzFest. Celebrating Randy Weston will honor the rich and peerless legacy of the man for whom the African essence of jazz music was absolutely paramount in his approach to the piano, to band leading, and to his recording session exploits. For what promises to be an amazing evening we have assembled a trio of distinctive pianists, each of whom count Randy Weston as an absolute influence and inspiration on their work: Marc Cary, Vijay Iyer, and Rodney Kendrick. They will join, be accompanied by, and interact with a trio of musicians from Randy Weston's African Rhythms ensembles, each of whom spent over two decades as members of Randy's various bands: bassist Alex Blake (who can forget his unforgettable solos on Randy's band performances!), saxophonist-flutist TK Blue, who spent 38 years as Randy Weston's music director; and African percussionist Neil Clarke.
In response to Randy Weston's ascension to ancestry on Saturday, September 1, 2018, at the age of 92, the classic French jazz magazine Jazz Hot solicited an incredible array of artists to testify in print on the meaning of Randy Weston, his artistry and his enormously underrated influence. Here's what the participants in this stellar June 9th Celebrating Randy Weston concert contributed to that beautiful memorial dialogue.
ALEX BLAKE


We always in the group said playing with Randy was not just a journey but an adventure.
His music and his writing was amazing. I loved working with him.
I met Randy when I was working with Dizzy Gillespie. I was either 16 or 17 years old. So I've known Randy for many, many years.
Randy was very consistent about his beliefs about the contribution to the world of African American Classical music that we have given the title "Jazz" to, and the influence of the music of Africa and its once past great civilizations the many rhythms of Africa in so much of the music we hear today, such as Latin, samba, rock, reggae, calypso, blues, and so on; and how it's influenced so many great musicians, such as Duke Ellington, Dizzy Gillespie, and many others.
Randy was a giant as well as a historian when he talked about the music to his audiences. He never talk down to them. He drew them in, in the sense that when he finished he made you think and you wanted to go and possibly research what he was talking about, like when he would talk about James Reese Europe, the first African American to introduce jazz to France in the early years of World War I, back in the early 1900s with his infantry, the 369th, and others that came after him. So he would get your curiosity going to find out about the different people that had a very heavy impact historically and development in the history of this music, and many times people you may never have heard of.
I would recommend getting his autobiography, African Rhythms, very much to tell you whom Randy Weston was and his incredible life and musical journey.
Randy's music touched everyone. It didn't matter where you were from or who you were.
Myself and members of the group traveled the world with Randy and everyone loved his music.
Yes, Randy was an incredible person. He left a lasting impression on whomever he met around the world.
I feel I've been very blessed to have work with him and known him. A person that I will very much miss.
May the Great Spirit bless him always. Thank you Randy for the musical journey
TK BLUE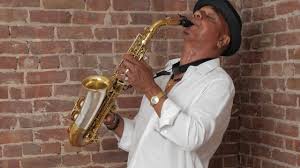 On Saturday Sept 1, 2018, we lost a true musical giant, innovator, NEA Jazz Master, and a warrior for the elevation of African-American pride and culture. His compositions disseminating the richness and beauty of the African aesthetic are unparalleled. Randy was born during the era of extreme racism, segregation, and discrimination in the United States. His life's mission was one of unfolding the curtain that concealed the wonderful greatness and extraordinary accomplishments inherent on the African continent.
I am super blessed and honored to have been a member of his band for 38 years. Baba Randy was a spiritual father and mentor for myself, and so many people. Our last public performances were in Rome, Italy, July 19th, and Nice, France, July 21st, with Billy Harper (ts), Alex Blake (b), Neil Clarke (perc) and T.K. Blue (as, fl).
I will always remember his extreme kindness and generosity. My first four impressions of Dr. Weston reveled who he was and what he cherished:
– Early 1970's, Randy in performance at the East in Brooklyn with his son Azzedin on African percussion (a clear demonstration of his love and mentorship for his children. I also remember Randy inviting the great James Spaulding to sit in on flute)
– Late 1970's, I performed with South African legend pianist Abdullah Ibrahim at Ornette Coleman's Artist House Loft in Soho, NYC. Randy attended this show with his father Frank Edward Weston and his manager Colette (his profound love, respect, and reverence for the elders and his admiration for other artists, especially from the continent of Africa)
– Late 1970's, I had the first opportunity to perform with Randy at a fundraiser for SWAPO and to raise funds for support against Apartheid in South Africa (another demonstration of his commitment to struggle for civil and human rights world-wide)
– During the summer of 1980, I was overjoyed having my first hired performance with Randy and his African Rhythms group at the House of the Lord Church in Brooklyn, which again displayed his support and commitment to keep jazz alive in black community and his in-depth love for the African-American church.
Lastly when my mom Lois Marie Rhynie passed in 2014, there was a last minute issue with the church piano. Dr. Weston paid for the rental of a beautiful baby grand piano and performed gratis.
Randy Weston is the last pianistic link between Duke Ellington and Thelonious Monk. His forays into improvisation are clearly a manifestation of the highest tier regarding a creative genius with astounding originality. His compositions are in the pantheon of renowned jazz standards.
Words are inadequate to express my love, admiration, appreciation, and gratitude for such an incredible human being.
May his spirit rest in paradise for eternity. We will miss you Baba Randy!
MARC CARY


I was impacted by Randy Weston's artistry from the first time I heard Little Niles. Randy's work gave me access to Africa and inspired my own adventure and exploration into the west African rhythms . Randy was also deep into the understanding of the business and spoke heavily about ownership of Intelectual property.
I give thank for the times I spent with him in Senegal at the music festival where they honored Randy and all the Black or African American artists as well as offered an apology for their part in the slave trade.
NEIL CLARKE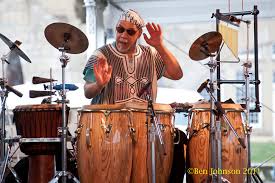 In seeking to speak of Mr., Dr., "Chief" Randy Weston, as we referred to him, words seem to fail me as never before. Not so much regarding the emotional impact of his departure from this physical plane, which is enormous to say the least, but rather the absence of the expanse of his presence, like a great Baobab tree on the landscape of our lives musically, culturally, socially and spiritually, that is now definitively barren. Hopefully as a global community we will come to terms with Randy Weston's physical departure and nurture the seeds that he planted, looking toward a better world for everyone. He left so much behind to which we can continue to refer. Randy Weston was/is a "Font from which one's Soul is continually nourished".
VIJAY IYER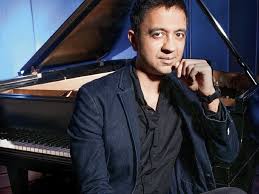 Randy Weston showed us all how an artist could take action with one's community in mind, carry oneself with dignity and self-respect, and remain true to one's art – all for an entire lifetime. Mr. Weston's consistent, self-assured vision of music in the world emphasized the African roots OF music in the West, the folk roots of all art, and the human truths that communicate across geographies, cultures, and generations. He was a legend, hero, and king to many of us, and yet he was also a supportive elder who genuinely cared about us all as human beings. And he was a truly visionary pianist and composer, whose musical language must be studied and discussed in the years to come.
There was great power and subtle mystery in his rhythms, melodies, harmonies, timbres, and textures. His artistry has served as a tremendous inspiration to me since I first heard him perform in the mid-1990s. His influence is clear in much of my work, including my album Tirtha, which was essentially an Indian version of his African Rhythms Trio!
The music world has lost a giant, and it is time for us all to meditate on his legacy. I am fortunate to have the chance to work with my colleague at Harvard University, Professor Ingrid Monson, to study his personal archive, which he donated to the Harvard Library in 2016. We invite music scholars around the world to join us in this important endeavor.
RODNEY KENDRICK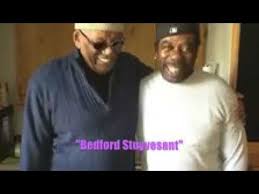 I have been blessed to be exposed to the masters of my time – Barry Harris, Gilly Coggins, Chris Anderson and others – and I learned countless musical secrets from them. In the early days, they had all been trying to teach me a specific approach to improvisation – the approach that Duke, Monk, and Bud Powell had implemented – but it wasn't until I took a lesson with Randy and listened to him play for 2 1/2 hours that I understood what they all had been trying to teach me and it changed my life. Randy's approach to the music had no limits.