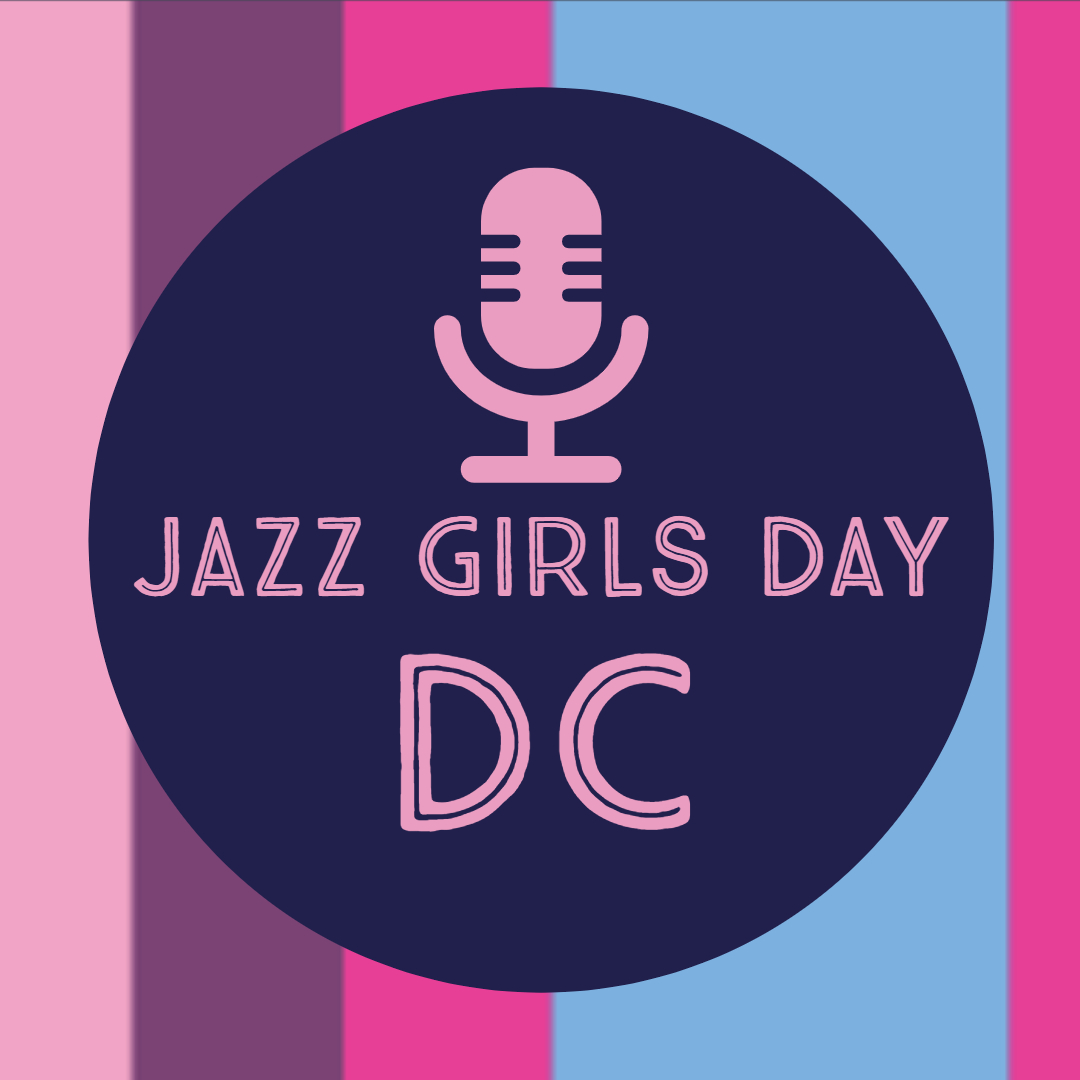 For this year's edition of the annual Washington Women in Jazz Festival (http://washingtonwomeninjazz.com/ March 10-31), trombonist Shannon Gunn, a native of Richmond, VA and graduate of George Mason University recognized as one of the DMV's finest exemplars of her instrument, is producing a wonderful new component: Jazz Girls Day DC. Clearly the program begged some questions, to which Shannon Gunn graciously agreed to respond.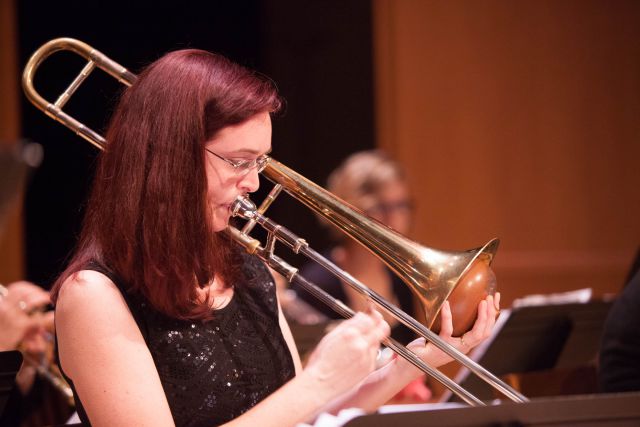 What would you say is the overall mission of Jazz Girls Day DC?
Jazz Girls Day DC, in partnership with the Washington Women in Jazz Festival, empowers young girls and non-binary gender students to have the skills needed for self-confidence in the performance of jazz.
Kevin Allen, Music Director at John Calvin Presbyterian Church, approached me with the idea in the late summer of 2018. "I was looking for a way to expand our Jazz in the Sanctuary concerts at John Calvin Presbyterian Church. After reading Shannon Gunn and the Bullettes' purpose, "…uplifts women in jazz, creates networking opportunities, and provides a positive role model for aspiring jazz musicians in the DC area," I thought it was a perfect idea. It also aligns with our church's goal to be a part of the surrounding community."
Jazz Girls Day DC will take place on Saturday, March 30th, at John Calvin Presbyterian Church at 6531 Columbia Pike, Annandale, VA 22003, starting at 11:00 am for the workshops. There is ample free parking on site.
What can participants expect from the workshop experiences?
Jazz Girls Day DC is open to Middle and High School students who identify as women or gender non-binary.
We will start with a listening session and mixer where everyone can meet each other and eat snacks. Then we will have workshops on improvisation, vocabulary, and scales, a student-only jam session, and a free culminating concert open to the public. Students will have the opportunity to network and meet other students like themselves. Stacey Williams, the "Jazz Cat Herder," will also give a brief workshop on building confidence in the business of music. We have a stellar line up of faculty this year, including:
Amy K. Bormet, Piano
Karine Chapdelaine, Bass
Tina Raymond, Drums
Charmaine Michelle, Trumpet
Shannon Gunn, Trombone
The final concert at 4:00 pm will feature the faculty and any of the students who wish to perform.The concert is free and open to the public.
For more information, contact Shannon Gunn at 571-318-6278 or jazztothebone [at] gmail.com.
What's the overall history and purpose of the Washington Women in Jazz Festival?
Created by Amy K Bormet in 2011, Washington Women in Jazz hosts an annual festival (WWJF) each March to celebrate the women of the DC jazz community. Bormet and her colleagues develop, promote and lead a wide array of concerts, jam sessions, lectures, panels, discussions, and masterclasses. A highlight of the festival is the Young Artist Showcase, where high school and college women are given a platform to perform and connect with professional jazz artists.
Check out other happenings with the Washington Women in Jazz Festival here: http://washingtonwomeninjazz.com/
Do you see these activities as dovetailing with the renewed efforts at achieving gender equity and gender justice in jazz?
I have learned from my research on women in jazz that middle school jazz bands typically have 50% women, then in high school it drops to 14% women; and then at the college level there are only 9% women in the school big band. I am not sure of the reason for the drop off, but I want to make sure that gender does not play a part in it. I feel like the best way to help this is to instill self confidence in the youngest students who wish to pursue jazz. Jazz is just as much a "mind set" game, like golf; by instilling a strong foundation in skills, they can strive for excellence without boundaries.
www.washingtonwomeninjazz.com
Don't miss Shannon Gunn and the Bullettes, Friday, June 7, 6:00pm (free) at the Sculpture Garden of the Smithsonian National Museum of Art, part of the 15th annual DC JazzFest (complete information: www.dcjazzfest.org).