When friend and colleague Gail Boyd recently established the Facebook group Alternative Venues for Jazz it got me thinking about a series of interviews I conducted in 2010. The interviews were part of a jazz oral history project for the Weeksville Heritage Center, which honors Brooklyn's oldest African American homes settlement.
Back in the 50s and 60s Brooklyn had a rich, vibrant scene of jazz performance venues. In succeeding decades the borough experienced the development of several alternative venues for jazz performance, including the legendary The East, The Muse, Jazz 966, and most notably Sista's Place. Our Weeksville oral history interview series, working in conjunction with my former Weeksville colleagues Jennifer Scott and Kaitlyn Greenidge, included several notables responsible for those spaces, including two of Sista's Place founders Viola Plummer, Roger Wareham, and its music director, trumpeter-educator Ahmed Abdullah.



As food for thought in the ongoing discussion of alternative venues for jazz, this is the first of 3 interviews on the development of Sista's Place, which continues to present exceptional Saturday evening concerts at its lively and inviting Nostrand Avenue converted storefront space, under Abdullah's distinctive artistic direction.
How long have you been residing in Brooklyn.
I came to Brooklyn to live in 1970. But I had an uncle who lived on Macon Street from the time I was born, so I've had a close relationship with Brooklyn throughout most of my life. I lived in Crown Heights from 1970 until 1978.
Are you a native New Yorker?
I'm a native New Yorker, born in Harlem.
How did you happen to migrate to Brooklyn?
I was working at a day care center at 1310 Atlantic Avenue and I was commuting at that time from the Bronx to Brooklyn. The day care center was at 1310 Atlantic Avenue between Nostrand and New York, and I was living in the South Bronx and it was quite a commute. So we found a place in Brooklyn on Crown Street, it was just much more convenient.
Prior to moving to Brooklyn did you have any awareness of jazz in Brooklyn?
Not really, I don't think I had an awareness per se of jazz in Brooklyn. But I shouldn't say that because I was studying with Cal Massey and he lived in Brooklyn on Brooklyn Avenue, going way back in my memory. Certainly he was very much involved in the [jazz] history of Brooklyn. Actually I introduced him to the day care center I was working at and he wound up doing several benefits, one for the Black Panther Party in 1969, and one for the day care center. He had to do it for the day care center after doing it for the Black Panther Party because the donor to the center decided to take funds away from the center after he did the benefit for the Black Panther Party at the center. It was a great event, called Jazz on Brass, in Staten Island, as was the fundraiser for the Black Panther Party. If you know anything about Cal Massey, his events included a cast of thousands they would all come to perform for his benefits. I was able to bring him in to do that. So I did have some awareness of jazz in Brooklyn and was involved in it even before I moved here.
Once you moved to Brooklyn, in 1970, what was it like here for jazz at that time?
I came in on the decline of the golden era. I've talked to other people who were involved in the earlier jazz in Brooklyn when all the other clubs were around. During that time [1970] we had the Blue Coronet, there was Muse on Bedford Avenue near Lincoln Place; people like Bill Barron, Reggie Workman, Roland Alexander, and [poet] Louis Reyes Rivera [who passed on to ancestry in 2012] were all at The Muse. Bill Barron ran jam sessions there and it was one of the places that I got my roots in music because he was very gracious in allowing musicians to come and play. There were some great musicians who played there; Danny Mixon for example would come and play there all the time, all of the cats that were part of the [Muse] staff would also come and perform in these jam sessions. So the Muse was a very important cultural institution, and Reggie Workman was in fact the administrator of Muse at that time.
I got to play at the Blue Coronet as a young man, I was like 20-something years old at the time, studying with Cal Massey and playing at these places that are historic landmarks. The East came up right around that time; the East and this day care center I was working at were aligned together, they were both dealing with kind of a head start program for young black minds and trying to train them towards a cultural awareness at an early age. The day care center was called 1310 New Directions Day Care Center, and The East was just blocks away, so we worked together in a lot of different ventures.
Going back to the Blue Coronet, describe that place physically.
When you came in you came to a long room, there was a bar to the right, the bandstand was in the back, there were seats much like [restaurant booths] seats in front of the bandstand, and so you played out to either the bar if you were on the bandstand to the left, or you played to the row of seats that were situated right in front of the bandstand. I played there with Roger Blank, Ronnie Boykins, and an alto player named Bugs Dyer, that was my connection to Sun Ra.
We used to rehearse… in the 1970s many of the musicians lived around Williamsburg, around Broadway and Bedford. Rashied Ali had a group there called the Melodic Art-Tet, and the group actually consisted of Charles Brackeen, Ronnie Boykins, and Roger Blank and we used to rehearse at Rashied Ali's place; he had a loft in Brooklyn. This was before he got his loft in Soho that became Ali's Alley that was the mid-70s; this is early 70s [in Brooklyn]. Also there was Art Lewis, a drummer from San Francisco, they all lived right along Broadway in Williamsburg; Roger Blank, Daoud Haroun a trombonist; there were many musicians, there was a musicians' enclave right there around Broadway [in Brooklyn].
Would you say those enclaves of musicians and subsequent performances in such spaces were kind of an outgrowth of the Black Arts Movement?
Oh definitely, because there was a lot of cultural awareness happening in the 1970s and we were definitely picking up on what had happened in the 1960s and in fact instituting some of those actions in institutions. The 70s was a realization of the activities of the 1960s in many ways. The East certainly was that and certainly what we were doing at 1310 Atlantic Avenue was that; it was a very rich time.
I played The East a number of different times; I played The East with a group called the Brotherhood of Sound, with a group called the Master Brotherhood, with the Melodic Art-Tet, and I played there with Sun Ra. My very first performance with Sun Ra was at The East, in April 1975. This is a very unusual thing: I played at The East, I'm now teaching a block away from The East at PS3, and a block away from that is Sista's Place. So there's this spiritual connection, I don't know what it is and I'm not trying to figure it out right now, but I know it's happening like that. I came to The East in 1975, to Sista's Place in 1998, and I started teaching at PS3 in 2005. All of these things are stacked up in a row on that avenue.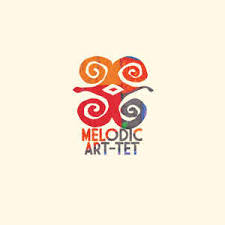 In the 70s when all these things were happening, at The East, at the Blue Coronet, were there other places where the music was happening in Brooklyn at the time?
People would have music in apartments. There was a fellow named Joe Noble, he lived in South Brooklyn – it could have been Bergen or Dean Street – but he would have sessions in his apartment and we would go by and play. A lot of that activity was happening, where people would say 'hey, I've got some cats coming over' and we would play.
Was there an audience for these sessions?
Not usually an audience, it would just be the musicians working on their craft, a jam session basically. There were audiences at The Muse people would come to hear… The Muse was on Bedford Avenue and Lincoln Place; there were certainly audiences there.
Who would be playing at The Muse?
Any young person who wanted to learn how to play; Bill Barron would put charts up for the cats to play on and people would take their turns improvising on the songs, like that…
What was The Muse like physically?
It was a big loft building. Someone told me that there was another historical landmark that was there before The Muse. The Muse had several floors and jazz was on the second or third floor. Reggie Workman is one of the few people still around to talk about The Muse; he had a big band there as well. This was around the time of the Collective Black Artists, who had a relationship with The East. We would meet in Manhattan but we would have a relationship with The East. I was involved in The Collective Black Artists at the time, that's how I met Roger Blank and Charles Brackeen, and the Melodic Art-Tet came out of that Collective Black Artists.
It was just a coalition of musicians who were trying to move the music along in some way. There was no locale that anybody belonged to, I was living in Brooklyn and other cats were living in other places. We would meet at Warren Smith's loft on 21st Street in Manhattan, but we had a relationship with Long Island University; we would do performances at LIU, and we had a relationship with The East, so we were very much involved with The East as well. Jimmy Owens and Reggie Workman were the major instigators around the Collective Black Artists.
How would you compare the Collective Black Artists to the Association for the Advancement of Creative Musicians (AACM) in Chicago?
I don't know much about the internal structure of the AACM, but the fact that it was an organization, and the fact that there is a real dire need for organization in the music… I would say they compare on that level. They (CBA) were musicians who decided that we needed to be organized, that we needed to do something for ourselves because it was obvious that nobody else was gonna do for us what we could do for ourselves. I wasn't even aware of the AACM until much later. When the CBA was being created maybe some of the people who were spearheading the CBA did know about the AACM, but I was a much younger musician.
By that point of the CBA, hadn't Muhal Richard Abrams, Lester Bowie and some of the AACM musicians relocated to New York?
They didn't come to New York until the mid-1970s, in fact around the "Wildflower" series [of recordings] in 1976, that was really the initial time when many of them came to New York, but some of them didn't stay. [AACM] People like Steve McCall and a few other people had been here, but there was a real influx of the AACM musicians around 1976.
Who was in the Melodic Art-Tet?
Roger Blank and Ronnie Boykin were former members, they were not in the Sun Ra Arkestra in the 1970s when we formed the Melodic Art-Tet; they were in the Sun Ra Arkestra in the 1960s. So they had formed this collective group we called the Melodic Art-Tet, which consisted of Charles Brackeen, Roger and Ronnie. In 1974 we went and played at Germantown Park in Philadelphia and it was at that point that I met Sun Ra. I had met him years before when I was a young kid, about 18 or 19 years old and full of myself. In fact I went up to him and gave him a record I had bought of his and gave the record back because I thought it wasn't any good, with my young dumb ignorance. I tried to get my money back but he gave me a lesson then which was one of the shortest lessons he ever gave me; he said 'it's all in there,' and that's all he said. I needed to take my young, dumb ass back home and listen to it, which I did for many years.
I bought that record "Traveling the Spaceways" in 1966 but it had actually been recorded in 1956. When I heard him in 1966 he had been far advanced from where he had been in 1956, so what I heard on the record wasn't indicative of what he was doing at the time. So I was saying 'what is this'? This is not the adventurous music I heard. But he was right because the fundamental idea of his music philosophy was right there in that record, he just had moved beyond that but it was all right there. I just needed a clearing out of my ears to hear that it was all in there, and in time I did hear.


I saw Sun Ra first in the 1970s, when he had the dancers, the film, the light show and all that and it was mind-blowing. Was that the nature of the Arkestra when you were playing with Sun Ra?
Yes, absolutely, and just as it was mind blowing to you as a member of the audience, it was mind blowing to me as a young student coming in to perform with the band. I can remember very clearly the first [Sun Ra] concert I did at The East. I can remember just looking around and it was like wonderland, it was fantastic and absolutely amazing. He was doing things that I had never seen anybody do with music and nobody has ever done it since.
When I started playing with Sun Ra in '75 he was still in Philadelphia, because I would make the commute. In fact my wife at the time looked at me like I was crazy, I was going down to Philadelphia to rehearse with him and she was 7 months pregnant. She was like "who is this Sun Ra? I'm pregnant!" That was the beginning of me understanding about the Sun Ra culture, and how folks really did follow him sometimes without questioning. It wasn't really a very healthy thing to do; I don't think it is any way healthy to follow anybody without questioning, because on that level it's just a matter of intelligence.
How did you evolve from a musician to an activist musician?
That's a good question and it goes back to my work with the Sun Ra band in fact. I lived in Manhattan from 1978-1988 on the Lower East Side, and I was involved in many organizations and a lot of self-determined efforts as far as the music was concerned at that time and I spent 10 years working with Sun Ra during that time; I worked with him from 1975-1978 almost consistently, I made every gig. And then from '78-'88 the stuff that I had seen about just following the leader without really questioning, that stuff really got to me and I said I need to get out of here for a moment and find my own way, and I did, and developed some groups of my own. But then I came to understand that [Sun Ra] really was a great leader, and I needed to understand something about the leadership that he involved himself in, so I went back to the band and formed several groups along the way.
About 1988 I moved back to Brooklyn. In 1988 Brooklyn was very different from 1978 Brooklyn. In fact it was so different that I didn't even spend any time in Brooklyn because there weren't places to play in Brooklyn in 1988, at least that I knew of. And the places that had music, the music was like 1950s music. What I had seen in Brooklyn in the 1970s had retarded, it had gone way back, so I knew where the hip music was, so I'm going to the hip music.
Sun Ra passed in 1993 and before he left the planet, this problem that people had of following him became very obvious because he was not able to negotiate anything in life, he couldn't get on and off the bus without someone carrying him; he was not able to deal with business at any kind of level. But these cats that were with him all those years, they believed that he still came from outer space and that somehow everything would be all right. I'm like 'ya'll better smell the coffee because this cat is leaving.' And sure enough when he left the band went way down, we could hardly get a gig if we paid to play somewhere.
John Gilmore was leading the band and he was about to die, so at that point my wife and I had just gotten married in 1992 and my wife and I started producing gigs for the band, we had the task of resurrecting the Sun Ra Arkestra and making it the viable entity that it is today. We didn't get any thanks for that by the way, but we did it anyway because at that point I knew that my life was completely bound up in that particular music. I had spent 22 years in the Sun Ra Arkestra, so I spent a lot of time in helping to build that institution, so I'll be damned if I was going to let it fall and I didn't care what anybody else said or felt, that was my commitment to make it work. So we did, and after we did that we got so much flack from the cats that were still stuck in the mud that we had to leave, so I left in 1997.
Meanwhile I'm still going out in Brooklyn trying to hear music and I'm saying 'this music ain't happenin', but I began to write a book on my experiences with Sun Ra, my memoirs. Amiri Baraka suggested a poet, Louis Reyes-Rivera, as a person who could help me write the memoirs. Louis was involved with Sista's Place at the time; he would do a thing called jazzoetry. So I went by there to work with Louis and he became my editor for the book. We would work out of Sista's Place.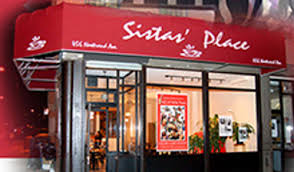 The people who run Sista's Place, I had met them years before as the New York 8, they'd been arrested in 1986 [stemming from a civil insurrection case; stay tuned for our forthcoming Independent Ear interviews with Viola Plummer and Roger Wareham]. I had gone to their trial because I thought they were really amazing: Viola Plummer, Coltrane Chimurenga, Roger Wareham, Latifah Carter… the same people involved with Sista's Place now. I took my son to see their trial because this was 1986 and there was a dearth of activity around anything black, but they were standing up and I thought they were amazing. I knew who they were, they didn't know who I was. I came and worked with Louis on the memoirs and then they heard me play one day and they asked me if I would become the Music Director, that was 1998 and I've been doing that ever since.
A year after they made me the Music Director we went to Freedom Plaza [in DC], where I had played in 1999 on the 4th of July festival [produced by Bill Warrell of District Curators, for many years producers of jazz performances at alternative venues], 104 degrees, hot as hell. Craig Harris and I were headlining and I again met Paxton Baker [architect of BET Jazz]; I originally met Paxton Baker through Sun Ra. Sun Ra weaves through all of this stuff that's happened in my life. Paxton Baker told me he was working at BET, I told him I was working at Sista's Place, and he said 'we've got some money for you.' He actually gave us a stipend over 8 years, which helped Sista's Place to do what it has been doing; no strings attached, just put down BET is supplying the money.
Out of being the music director of Sista's Place, Viola Plummer and Torrie McCarthy, who started Jazz 966, had already started talking about combining the efforts of Jazz 966 with Sista's Place. They had already made an agreement where Jazz 966 would happen on Friday and Sista's Place would happen on Saturday, so there would be no conflict. It was just a matter of time before talks occurred around coming up with the idea of the Central Brooklyn Jazz Consortium. Viola had gone to some of the first meetings, but she's very political and is a no nonsense person and she was like 'Ahmed, you got it, I'm not doing this anymore.'
So I started going to the [Central Brooklyn Jazz Consortium] meetings and from then on – 1998-1999 – we started building this organization. I stayed in it as long as I could, probably to 2006 or so, and then basically there were too many differences that I couldn't reconcile so I moved on from there and I just do Sista's Place now.
Talk about the performance policy at Sista's Place.
When I started we were doing jazz every two weeks and from then we went to jazz every week, and then we added different forums; like a forum we called "Conversations with Artists", where we would interview the artists before they came to play, or after they came to play so that there would be an outreach to the community, so that the people would know who these artists were. These were things that I saw as very important because of what I said earlier; I saw nothing adventurous in music in Brooklyn in the 1980s into the 1990s when I was at Sista's Place and I come from musical adventure. So I said I wanted to bring some of this [adventurous] music into Sista's Place, and I said 'how could I do it'?
You gotta talk to black folks; if you don' t talk to black folks… it's a personal thing. 'Do I know you'? If I know you, then I might come to see you, if I don't know you then 'later for you,' I've got other things to do, I've got enough pressure on me.' So that [the artists conversations] became a real forum to help us bridge the gap to do what we do in Brooklyn because basically we've never advertised. We get advertised, the New York Times will give us some play… any number of magazines will write a blurb on us. We've always been trying to tap into the community and get the community to support what it is that we're doing; we call it 'jazz is the music of the spirit' and we believe that is the music – and this goes way back to The East and seeing the symbiotic relationship between the community and the artist that was there, and to know that was a very important part of really moving the music forward.
The music has to be rooted in the people in order to move the music forward. All of the things I was involved with in Manhattan never really had that. We were Bohemian artists, we weren't people who – we may have been culturally aware but we weren't involved in our culture in any way, except to play music. The difference in what we're doing in Brooklyn now is that there is an understanding of the need – there is an active involvement with the community, there's an active outreach to the community, and it's making a difference. That's been the real difference.
How many nights does Sista's Place present jazz?
We only do it one night [per week], Saturdays. Usually we start in August when we start planning for September to December. Then in December we plan from January to March, and sometime in February we work on our festival – which runs April-June. We're still trying to do things that we feel are adventurous, still cutting edge, on Saturday nights. And I do book myself in twice a year. I teach a class at the New School on Sun Ra, and I'm teaching the little kids Monday-Friday.
We have many different forums at Sista's Place; I'm constantly trying to figure out ways to get people in the place. As you said, the music is still a mystery; we, artists, work at honing our craft for hours and hours… most people don't do that with what it is that they do in life. So to expect that somebody's gonna come and really be open to what you're doing, when you're doing something that they're not necessarily involved with is absurd. You've gotta be able to bridge that gap, and if you are the smartest person in the room – or so you think – then you need to reach out and try to personalize what you do. I think that the artist onstage has to be able to talk the people through the music.
[Drummer] Andrew Cyrille, when he played there with the Haitian Fascination, was a classic example of that. He talked about his background, his parents coming from Haiti, talked about the musicians that were there and how he had a relationship with them, where they came from, where they met… All that is important stuff that makes you as a member of the audience feel a part of what it is that person is doing. This music requires an educational forum.
When I started working at the New School I realized that we didn't have a lot of black kids coming there, we still don't and probably never will because of the amount of money it takes to go there. So my thing is to start them at a young age with music. At PS3 we have instruments there, we have a very, very advanced elementary school music program and I pride myself in having done that for the last five years. I'm trying to get these kids to know; they know about Sun Ra, they know about Duke Ellington, Mary Lou Williams, Benny Carter… right in Bedford-Stuyvesant, right down the street from Sista's Place.
It is a very important thing, the educational part of the music. I'm going up now to Lehman College to teach a class on jazz, I call it Jazz a Music of the Spirit. I didn't call it that until 2004 when a promoter in Milan asked us to bring what we were doing at Sista's Place to his venue, Teatro Manzoni in Milan. He took five different groups; he wanted us to broker a relationship with the artists we have come to Sista's Place to have them come to his larger stage, a 1,000 seat, beautiful venue in Milan. The first group we took over was one we had put together at Sista's Place called One for Trane, with John Hicks, Reggie Workman, Sonny Fortune, Odean Pope, and Rashied Ali. And we had several other groups; my group went over, Hamiet Bluiett's group…
One of the things that we realized was that they saw an opportunity in what we were doing, and what we had to do was name what we were doing; so that's when the name Jazz a Music of the Spirit came about. So we say this is what you like so much about what we are doing at Sista's Place; there has to be a relationship between the artist and the audience for that to happen.
How do you structure these "informances" or education sessions for your audience?
An artist who would be coming in, we would have them come in a week before and we would find as much information as we can on them and have them talk to the audience; we would do an interview with them in front of the (free) audience. We also tape these interviews so that we have them as historical records; or we do it in the middle of a show, we've done it different ways. [For example] We would have a first set and at intermission we would have a conversation, then the second set.
What kinds of residual effects have these artist conversations had?
Right now we get full houses for almost anybody that shows up [to perform]. Twelve years down the line, most everybody that comes [to perform] packs the house, and that wasn't always the case. We're doing that without a great deal of advertising; with Internet, fliers, etc.