Seattle-based pianist Bill Anschell and I go back to our days fighting the good fights on behalf of jazz and jazz musicians as arts administrators tasked with developing efforts on behalf of service to the jazz community from our respective regional arts organizations – he at Southern Arts Federation in Atlanta, me at Arts Midwest in Minneapolis. Among Bill's many achievements from that perch were a superb series of CD compilations highlighting the many unsung heroes and s-heroes of jazz in the southeast. Since relocating to Seattle Bill has concentrated professionally on his pianistic exploits, as a successful bandleader and recording artist, where you can find his releases on the Origin label. Always blessed with a keen sense of humor and an ability to spin out various witticisms in print, more recently Bill has been chronicling that wit in a series of "Mr. P.C." posts on his website. So consider this the first of a multi-part compendium of the wit & wisdom of Mr. P.C.
For more of Mr. P.C.'s wisdom, visit his Facebook page: https://www.facebook.com/pages/Mr-PCs-Guide-to-Jazz-Etiquette-and-Bandstand-Decorum/176989928575?v=wall
To receive each new post directly from Mr. P.C., or to send him your own etiquette question, email him at pcjazz1@gmail.com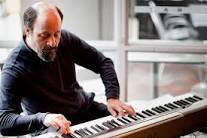 Dear Mr. P.C.:
What's with the joke, "More cowbell"? I got to watch a jazz recording session, and the musicians kept saying it to the engineer, then everyone would laugh. Does jazz even use a cowbell? – David T., New Orleans
Dear David:
Not all jazz is bucolic, but certainly much of the music on the ECM label fits that description. So, while you might not hear a cowbell in the music of, say, John Coltrane's Impulse years, it would be entirely appropriate in the more pastoral music of Keith Jarrett. For me, his standards trio often evokes imagery of a cow leisurely chewing its cud on a lush green field, its bell gently tolling with the mastication. I've often wondered why Jack DeJohnette doesn't lay down a cowbell groove on some of their tunes, or why Jarrett doesn't expand the group to a quartet, with a dedicated cowbellist. Or cowbeller. Or whatever. He probably just hasn't thought of it, so I'll bet he'd love it if you brought a cowbell to one of his concerts and started jamming along with his solos.
Dear Mr. P.C.:
I wrote you in October telling you about my ankle pain, and asking if it might count as enough suffering to make me soulful. Your answer was, "Only if it can't be fully controlled by over-the-counter-medication." That was really helpful, and it sent me on quite a journey.
I tried Advil, Tylenol, Aleve, and traditional aspirin, and none of them helped. Ka-ching! Over-the-counter-medication couldn't control my pain!!! So I got a prescription for Oxycodone, and it didn't help either. I figured I needed to increase the dosage, and my bassist was able to hook me up. Now he also sells me Valium to help me sleep. As it turns out, not only does my ankle still hurt, but my life is unraveling. Might I have soul now? — Duane, Detroit
Dear Duane:
I think you're heading down the right path, but keep in mind that the truly tragic – and soulful – historical figures in jazz would already have added booze to the mix; that's a no-brainer. And don't worry about the warnings on the labels, saying not to mix this medication with that, or with alcohol, or with the operation of heavy machinery. They're written by pharmaceutical lawyers; soulless corporate tools who wouldn't recognize the Blues if it wore a nametag and had a firm handshake.
Soulless Pharmaceutical Tool: "And what company do you work for?"
The Blues: "I don't work for a company. I'm an expression of loss and yearning."
Soulless Pharmaceutical Tool (hiding disappointment): "Ah, well, if you ever need large quantities of labels warning against mixing alcohol and anti-convulsants…" (hands the Blues a business card, heads to the bar for a refill).
And if you want to take it all the way, Duane, why not top off your "soul cocktail" with the most storied self-medication of all — heroin? Jazz lore tells us that no spiritual enema is really complete without it.
Just one note of caution: As I advise all my readers, I recommend you avoid caffeine, red meat, and gluten.
Dear Mr. P.C:
I'm about to travel with my group (a pianist, bassist and drummer), to a gig in a really remote area. I'm wondering: If we somehow get stranded and eventually run out of food — a la the Donner Party — which guy should I eat first? –Chuck D., Seattle
Dear Chuck:
You're kidding, right? Because, thankfully, most jazz musicians nowadays are vegetarians. But, okay, let's assume you're one of the carnivore holdouts. Imagine you're at the butcher's, and consider the cut of meat:
Jazz musicians, regardless of instrument, are underfed, overworked, and stressed. One meal off the buffet at a gig (plus whatever they can stuff in their pockets) has to hold them for days. It gives them just enough body mass to lug their heavy gear up steep stairwells, and just enough nourishment to practice frenetically between gigs. They're gaunt, their flesh dry and stringy. As for the taste: Just think about the smell! At best, a rancid commingling of smoke, alcohol and sweat. No amount of hot sauce would make it okay.
By contrast, consider opera divas. Confined to small conservatory practice rooms, trotted out only occasionally for concert hall performances, plumped up to fill out the plus-sized bodices of their costumes, they are the veal of the music world. And they're oh so flavorful, too — always freshly showered, lightly powdered and sweetly perfumed.
If, God forbid, you are forced into cannibalism, don't eat one of your fellow jazz musicians; eat the opera singer. And if you're taking a trip through potentially dangerous terrain, be sure to pack her along with your flashlight, blankets, and potable water.
Dear Mr. P.C.:
I can't figure out what jazz artists are thinking when they play a piece by one of the Great American Songbook composers like Gershwin or Porter. It sounds to me like they play it correctly, then they go crazy for five or ten minutes, then they play it correctly again. That's two minutes of good music surrounding a much longer bout of insanity, and for me it's really not worth it. Am I missing something? — Melody, Please!
Dear Melody:
Imagine you were invited to deliver the eulogy at a famous poet's funeral. You might open by reading one of his or her poems, then extemporize on your own experiences with his or her poetry, then conclude with another of his or her poems.
Well, like that poet, composers of the Great American Songbook are all – for lack of a better word – dead. And jazz artists happen to be a highly reverential lot. Each performance of a "standard" is, in fact, a musical eulogy. The musicians start with a solemn reading, interpreting the dead composer's melody, sticking respectfully close to it. Then they improvise, spinning original lines within the dead composer's form and harmony. This "insanity," as you call it, is actually the jazz artists' genius, and there could be no deeper, more heartfelt testimonial to the dead composer. Some jazz musicians are so moved by the dead composer's death that they solo for twenty minutes or longer, screeching and honking with animal noises from deep within, channeling the bereft widow's heart-wrenching wail as the dead composer's casket was lowered into the earth many years ago.
Once the outpouring is complete and catharsis achieved, the artists then conclude, more soberly, with a restatement of the dead composer's melody; a final heartfelt tribute. It's all really very simple, if a bit morbid.
Dear Mr. P.C.:
I've noticed that when a lot of the younger groups rearrange a standard or pop song, they take out a beat here and there. It keeps me off guard and if I don't count I lose track of the downbeat. But that's fine. What I'm wondering is: Where do those beats go? — Beats Are Missing
Dear BAM:
It's horrible to say, but this is simply the thinning of the species; natural selection favoring the beats that matter most, at the expense of those proven to be expendable. Oh, to believe in Intelligent Design, that benevolent fairy tale glossing over the destruction of the weak and defenseless! But, no, my belief system offers no such consolation; these superfluous beats will someday be entirely extinct, thoughtlessly offed by young composers yet to develop a musical conscience.
What does this mean for the future of jazz? 4/4 time will no longer be the standard; first 3/4, then 2/4 will eventually rise to the fore, with sporadic dropped beats continuing to mark the music's evolution. The brutal process will continue until there's just one beat left; a powerful and utterly adaptable beat, granted, but one that in itself will appeal to only the cruelest and most simple-minded among us. Which, conveniently, may be the only humans left by then anyway.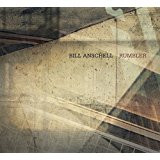 Bill Anschell's latest recording, RUMBLER, on the Origin label…
Like/Comment/Share on Facebook: http://tinyurl.com/j5arucx
Visit Bill Anschell, aka Mr. PC, online at www.billanschell.com For music samples, short stories, and calendar of upcoming gigs.