The delightful, often dizzying marathon known as Winter Jazzfest hits January 5-10 at spaces all across downtown Manhattan (below 14th Street). For this 13th edition we sought out the event's award-winning producer Brice Rosenbloom with some questions about this year's event and the fest in general. But first… this corner can always appreciate an arts event with a conscience; such is definitely the case with the Winter Jazzfest; so before we get to our questions for Brice Rosenbloom, here's some info to get at the heart of the event's social conscience. (All artists whose images accompany this interview will be featured on various WJF stages.)
2017 NYC Winter Jazzfest Celebrates 13th Season,
Supporting Social & Racial Justice By Presenting
Socially Engaged Artists Who Have Urgent & Beautiful
Musical Messages To Share
Panels To Be Held Combining Musicians with
Black Lives Matter Activists and Officials from American Civil Liberties Union
In 2017, Winter Jazzfest directly addresses the sense of crisis confronting our nation. The festival and its leadership stand firmly with #blacklivesmatter, the American Civil Liberties Union, and seek to address issues of discrimination, police brutality, abuse of power, xenophobia, sexual and gender discrimination, that are all threatening to become more deeply institutionalized in the coming administration.
Artists have always been at the heart of movement-building and social solidarity. Protest and resistance are central to jazz's existence from its beginnings as the music of marginalized black Americans. Jazz's vitality and effectiveness in voicing truths about life in America has not changed. As wide-ranging as music can be in style, format and message, so is the manner in which it reflects the politics and social issues of today.
"We support #blacklivesmatter, the ACLU and all who feel threatened in the current political climate. We proudly offer artists our Winter Jazzfest stages to respond to injustice, inequality and divisiveness through music," says Winter Jazzfest founder Brice Rosenbloom. "We have never felt more emboldened to inspire progress as jazz advocates, as New Yorkers, as Americans, and as global citizens striving to support equality and justice for all humanity."
Winter Jazzfest will donate a share of profits from the 2017 festival to organizations who are standing up against discrimination and for social justice in America. We hope to inspire support of these causes now and in the coming years. The 2017 marathon features several musical performances explicitly thematically addressing racial and social justice themes through music, words and poetry.
Brice Rosenbloom, How did you come to do this work?
Winter Jazzfest was launched 13 years ago to give exposure to jazz groups that I felt were underrepresented during the APAP (Arts Presenters) conference, when my fellow presenter colleagues were in town to book groups for their performing arts centers, festivals and clubs around the country and internationally. In the first year we showcased 18 groups on three stages and welcomed a sold out audience. Every year we have been able to grow the festival due to the demand of both audiences and artists and its a testament to the health of the jazz scene that we are inundated with so much great talent wanting to play the festival.
Each year you seem to add a new component to the festival – if not an entire new room. From that, and from an artistic perspective, what's new and different about this coming Winter Jazzfest?
Of course we have always made an effort to include special components in the festival like the touching tribute to Butch Morris by Henry Threadgill a few years ago, or the piano duo with Jason Moran and Robert Glasper at Town Hall during the year of Blue Note Records 75th anniversary, or the special headline show with Kamasi Washington last year at Webster Hall. And for the past few years we have featured artists-in-residence, and this year we're proud to present Andrew Cyrille on five of the six nights of the festival including two projects on our signature marathon weekend, the Haitian Fascination group and his duet with saxophonist Bill McHenry. Andrew Cyrille will also perform on Sunday January 8th for one of our shows celebrating the 100th Birthday of Thelonious Monk, along with 11 other improvisors recreating the album 'Solo Monk' in different configurations or solos, duos, trios and quartets. Other Monk inspired performances include Jason Moran and The Bandwagon, a trio with Florian Weber, Donny McCaslin and Dan Weiss, and Peter Bernstein's trio all performing the music of Monk. Cyrille will also perform a solo set opening for a show we are calling Sam Amidon Extended which features the songwriter and banjo player in a setting where he will be challenged to improvise with fellow genre straddling musicians including Marc Ribot, Kris Bowers, Shahzad Ismaily, Ben Goldberg, Linda Oh and others.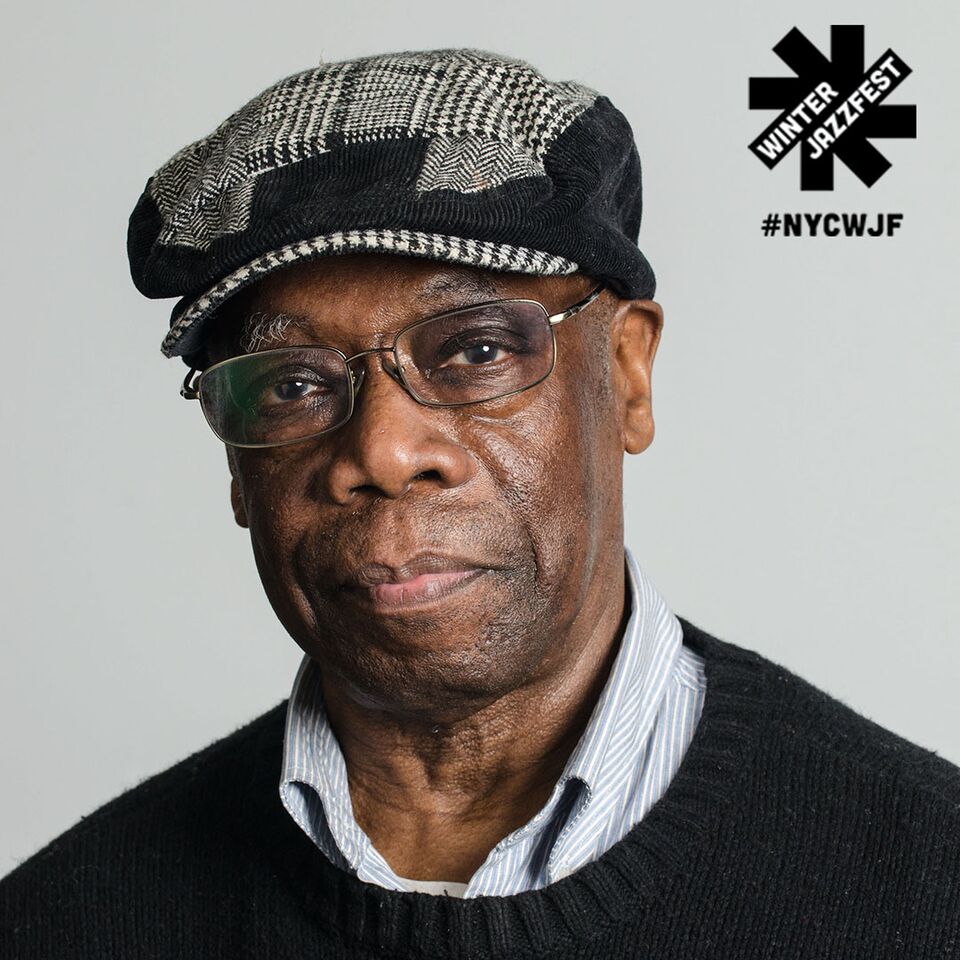 ANDREW CYRILLE


JASON MORAN & THE BANDWAGON
Additionally this year feels uniquely meaningful for us. A theme of racial and social justice naturally developed in our programming. Of course we have always presented projects that are related to social and racial justice, as jazz is inherently a music that often profoundly reflects societal issues. However this year we received countless proposals from artists whose music directly responded to the many contemporary tragedies of racial violence and injustice that we all witnessed this year. With the tragedies of this past Summer and beyond still resonating so freshly in our minds and with this outpouring of relevance solicitations we felt a personal and professional responsibility to offer our Winter Jazzfest stages to support artists' messages of awareness and justice in their music. We are proud to do our part to share messages of social and racial justice and hope to further inspire musicians, audiences, and my professional colleagues. I hope they will also be bold and will include projects that are relevant outside of the concert hall on their own stages around the country and beyond. And as a presenter throughout the year (not just for Winter Jazzfest), I am further emboldened to continue this important work, certainly for the next four years and beyond.
Some of the artists that are performing projects that explicitly address racial and social justice include Amina Claudine Myers solo piano, Songs of Freedom with Dee Dee Bridgewater, Alicia Olatuja, Theo Bleckman and music director Ulysses Owens Jr., Samora Pinderhughes' Transformations Suite, Mike Reed's Flesh & Bone, Terri Lyne Carrington & Social Science, David Murray & Class Struggle, Jaimeo Brown Transcendence, LaFrae Sci and Sonic Black, and Craig Harris's Breathe a project featuring 40 musicians.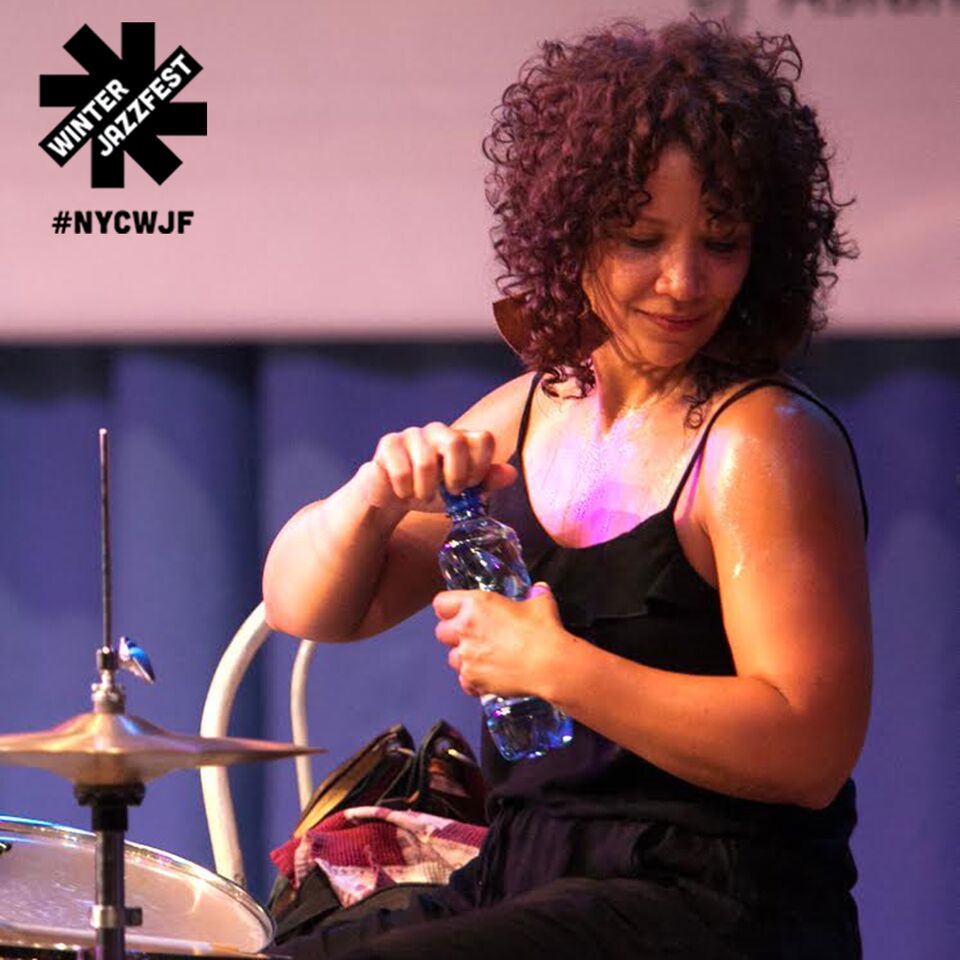 DRUMMER/BANDLEADER LAFRAE SCI
We are excited to open the festival with legendary saxophonist Pharoah Sanders performing with his quartet of Jonathan Blake, Dezron Douglas, and William Henderson, with opening band British bandleader Shabaka Hutchings with The Ancestors, a group from South Africa. And we are proud to close the festival on January 10th with Charlie Haden's Liberation Music Orchestra featuring Geri Allen in a tribute concert of music specifically written for social and environmental justice. This show will be preceded by a panel of musicians and activists discussing Charlie Haden's music and his interest in activism.
Lastly we're proud this year to launch our Winter Jazzfest Talks series at The New School. On Saturday January 7th we are hosting a panel on Social Justice and the Role of Music with representatives from ACLU, BlackLivesMatter, musician and journalist Greg Tate, musicians Samora Pinderhughes and Terri Lyne Carrington, and moderator and journalist Siddartha Mitter. On Sunday we will host a discussion between drummer and artist-in-residence Andrew Cyrille and fellow drummer Johnathon Blake. That will be followed by a panel discussing the life and legacy of Thelonious Monk.
Ultimately we find it fulfilling to warm thousands of bodies with a tremendous amount of buzz and meaningful activity around jazz in New York the first weekend of the year.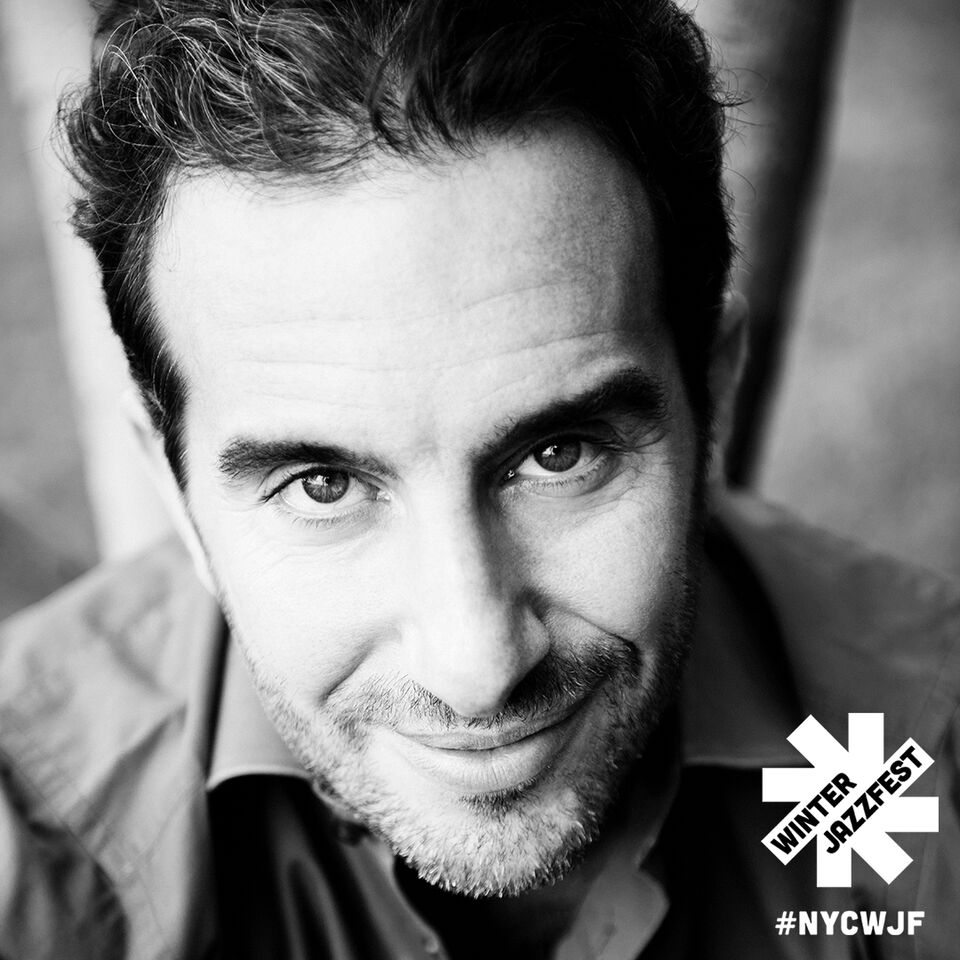 PIANIST AARON GOLDBERG
What's your process for building this festival, and when does the work actually begin from year-to-year?
In some ways the work is non-stop. We already have a targeted list of artists we intend to book for next season, January 2018. But the majority of the work happens in the 5-6 months leading up to the festival. That is when we finalize the artist bookings, strategize marketing, production, and wok on the challenging puzzle slotting the more than 100 groups playing on the weekend marathon nights of the festival, ensuring every stage flows well, works from a production standpoint and most challenging of all, schedule does not have any artist conflicts. With over 600 different musicians performing on these two nights many artists perform multiple sets and we have to ensure those sets do not overlap and that theres proper time for those musicians to jump from one gig to another. But again, from a curatorial standpoint the work really never ends. Throughout the year we are always on the look out for an artist that impresses us enough to include in the festival.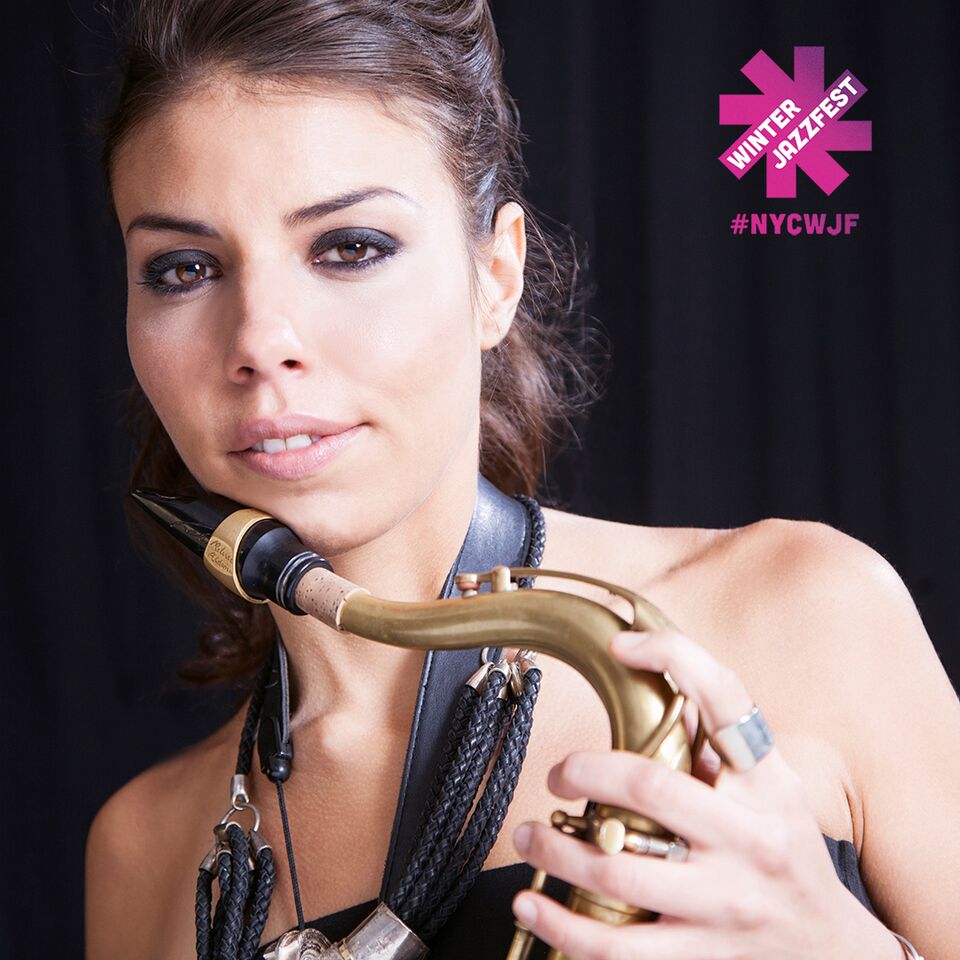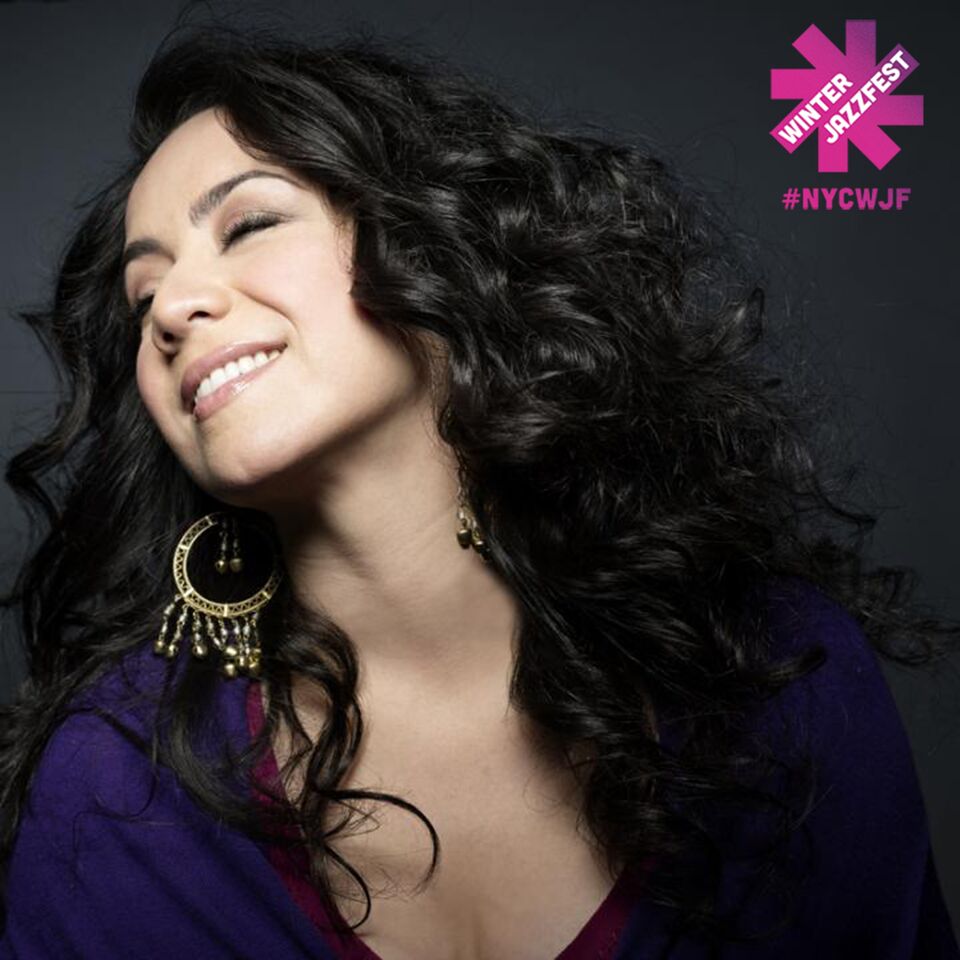 CHILE WILL BE REPRESENTED AT WJF '17 BY ITS TWO BRIGHTEST INTERNATIONAL JAZZ ARTISTS: SAXOPHONIST MELISSA ALDANA AND VOCALIST CLAUDIA ACUNA
Are you a believer in the benefits of visiting other festivals, and when you do visit other festivals what particular elements are you looking out for?
Absolutely. Just like I hope to inspire my friends and colleagues who attend Winter Jazzfest, its valuable for me to experience their festivals from both the artistic standpoint to see who they are booking, but also from an operational standpoint. With a festival of many stages and moving parts there are always ways we can improve the artist and audience experiences.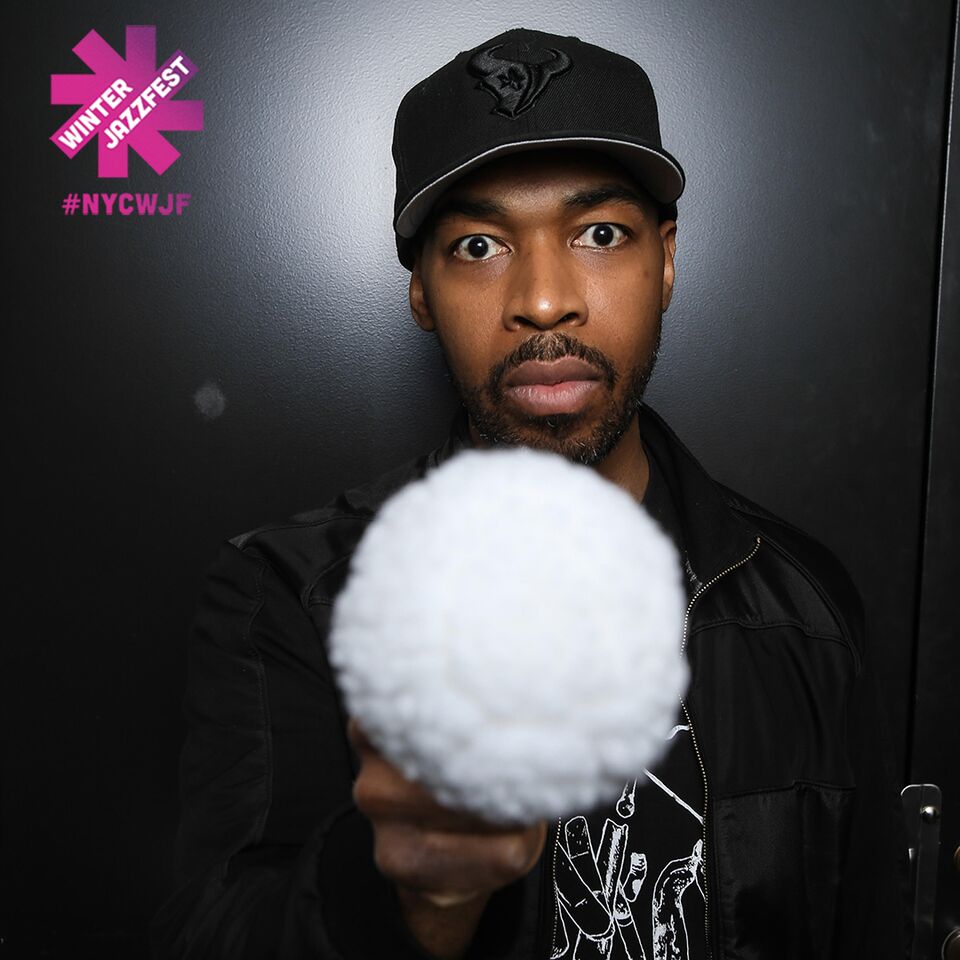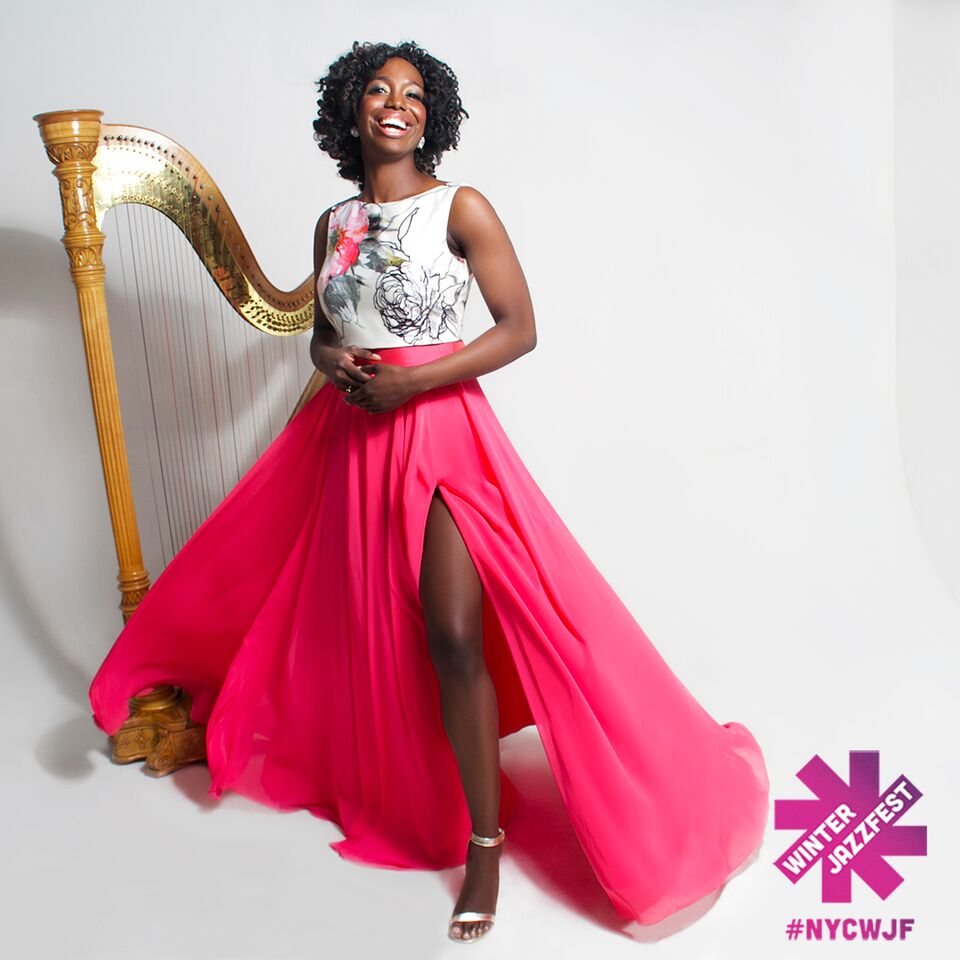 DRUMMER ERIC HARLAND, HARPIST BRANDEE YOUNGER, AND TENOR MASTER CHICO FREEMAN WILL GRACE VARIOUS WJF STAGES
From my personal experience at Winter Jazzfest I've come to feel the best method is to arrive early at whichever venue has the lineup of most interest and simply camp out there for the duration of the evening. How would you respond to that?
That definitely works for a lot of people, and now that nearly half of our venues do offer seating options that strategy is sound. Of course the festival was founded with the idea to encourage people to bounce around between venues we have developed the programming to work for an audience that would prefer to stay put. With that in mind we have programmed each stage with appropriate flow that we hope an audience will appreciate lines of connection between different groups. I think this year you can't go wrong if you plop yourself down at any of the fully seated venues. At the larger Tishman Auditorium at The New School the programming touches on three of the themes of the festival with two projects explicitly touching on music and justice opening with Craig Harris's Breathe with 40 musicians paying tribute to Eric Garner and other tragedies of racial violence over the years. Then our artist-in-residence Andrew Cyrille will perform a special duet with saxophonist Bill McHenry; followed by Songs of Freedom, the music of Nina Simone and Abbey Lincoln with vocalists Dee Dee Bridgewater, Alicia Olatuja, Theo Bleckman, Jazzmeia Horn, and music director Ulysses Owens Jr; and that stage will close with Jason Moran and The Bandwagon performing the music of Thelonious Monk. The next night in that same auditorium we welcome back ECM records who helped us curate this stage with both European and American artists including Tomasz Stanko, Ravi Coltrane, David Virelles, Nik Bartsch, Bill Frisell and others. Other venues where I am confident audiences will appreciate
What would you recommend to the discerning audience member who is somewhat conflicted and desires to hear one band here, another there, and still others at a third and fourth venue, which of course necessitates a certain intrepid nature?
Go with the flow, try not to make strict agendas. Theres so much incredible music available on the marathon nights that you really cannot go wrong. You'll find yourself seeing artists that you know throughout the night but what we ultimately hope for is for the discovery of new music. Yes some venues will be full but since there will always be space somewhere we recommend not waiting in a line and instead venturing to one of the other venues where a new music discovery is likely. We do have a page on our website which gives nearly real-time updates of venue capacity status, at winterjazzfest.com/crowds
Certainly we recommend audiences attend the festival with an open mind. Besides impromptu music discovery there will be many surprise guests performances, countless mind blowing sets, opportunities to rub shoulders with musicians in intimate venues, and late night jazz hangs with both pure energy and genuine spirit that is both reminiscent to this city's jazz past and a sign of the true potential jazz scene that New York deserves.