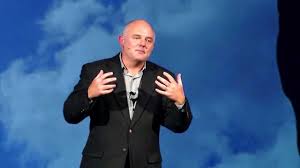 Simon Rowe is a facile pianist from Australia who, after years on the St. Louis scene where he worked frequently with the late local tenor sax legend Willie Akins, has been directing the Dave Brubeck Institute program at the University of Pacific in Stockton, CA. I had the great privilege and pleasure of twice participating in humanities programs there as part of their annual festival, once on a collaboration with friend and jazz journalist colleague Howard Mandel and NEA Jazz Master Gunther Schuller, both times with friend and jazz author Ashley Kahn. On each occasion Simon Rowe was our informative and gracious host; clearly here was a man who had found a welcoming, fertile home.
One thing about working in this music, those of us in administrative positions are always up for new challenges on behalf of jazz. So, though he always seemed firmly entrenched at Brubeck, it was no surprise when Simon wrote excitedly to tell me about his latest jazz education venture, one which will take him slightly west to the San Francisco Bay Area; but after learning more, clearly this was a green pasture Simon simply had to pursue. In what will be a new component of the ever-ambitious SFJAZZ organization, as Randall Kline and company continue to spread the SFJAZZ center's tentacles in search of new ways to serve the music, in this case a partnership with the San Francisco Conservatory; Simon Rowe is headed to San Francisco. Clearly a few questions were in order for Simon.
How did this partnership between the San Francisco Conservatory of Music and SFJAZZ develop?
I believe that Randall Kline, founder and Artistic director of SFJAZZ had envisioned this potential partnership for some years.
When David Stull, former Dean of Oberlin Conservatory of Music was recruited as President of SFCM two years ago, Randall approached David and together they perceived the huge benefits to both organizations of establishing a "Roots, Jazz and American Music" Program……. and the wheels began to turn.
Somewhat in the manner of how Juilliard adopted its jazz studies program in conjunction with Jazz at Lincoln Center, does this new jazz studies effort mark a new turning point for the Conservatory, and what do you suppose inspired the Conservatory to take this on?
I believe that David Stull has an expansive vision for what arts education in the 21st century should look like. High level performers need to embrace art from many vantage points… as advocates, innovators, entrepreneurs and citizens. A program in jazz studies allows students to pursue these values while embracing a music that is woven into the fabric of American (and world) culture, now for more than a century. Simply put, a music Conservatory that strives to be contemporary must create opportunities for artistry across many genres, expanding beyond the realm of Western European traditions.
It sounds like you will be developing a brand new curriculum for the Conservatory. What do you envision as some of the essential key elements of that curriculum?
I am still garnering input from many of our finest leaders in education, but some of the values to be pursued are as follows:
A strong emphasis on the small ensemble experience, using this ensemble as a laboratory for the development of concepts in improvisation,repertoire,composition etc. An innovative approach to the teaching of musicianship,theory and ear-training, focusing on the acquisition of skills and knowledge directly applicable to the contemporary improvising jazz musician. An Afro-centric approach to the learning of music history, embracing the influence of music and culture as it moved out of Africa and into folk music around the world (from Cuba through the Caribbean and into South and North America)
You have suggested that, inspired at least in part by the Randy Weston autobiography "African Rhythms," you will be thinking more "holistically" about this project. How did that book affect your thinking on these matters and what's your sense of this curriculum being developed along more holistic lines?
I was very taken with Randy Weston's story, recounting the evolution of his understanding of Jazz Music as a result of his exposure to sacred African music and culture. I believe that jazz music at its best retains these roots and becomes a type of "secular church" in our modern global culture. I am convinced that "the music" should be taught with this orientation and perspective so that a young jazz musician might understand the ways in which African influences have manifested themselves in cultures around the world during the last four centuries, whether in Cuba or Brazil or… in New Orleans.
The press release on your appointment suggests that San Francisco Conservatory students "will have the opportunity to hone their craft directly with members of the SFJAZZ Collective." Ideally how will the SFJAZZ Collective musicians be engaged in your program?
The SFJAZZ Collective will be involved as core faculty in the RJAM (Roots,Jazz and American Music) program and will be involved in all types and levels of learning within the program. We are also hoping to plan some side by side performance opportunities.
[Editor's note: There's a nice bit of synergy at work here: the new Pres of San Francisco Conservatory arrived at his post from Oberlin College, whose jazz faculty boasts the brilliant trombonist Robin Eubanks, also a longtime member of the SFJAZZ Collective.]
What did you learn from your Brubeck Institute experience that will positively affect your work on this Roots, Jazz and American Music project?
Over the last five years at The Brubeck Institute, I have had the pleasure of working with some of the most talented young jazz musicians in the country at the High School and College levels. I believe that I have a good understanding towards developing an approach rooted in strong fundamentals, yet flexible and challenging enough to nurture unique sensibilities within the individual.
It is important to find this balance and to foster a community learning environment that supports affection, trust and courage between peers and towards and among faculty… on and off the stage.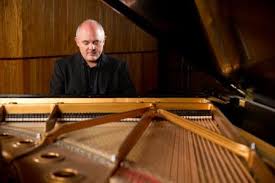 What lessons have you learned from your experience as a performing jazz artist that you hope to bring to this new work?
I believe that the same human qualities that one experiences in a high-level ensemble… respect, trust, humor, courage, admiration, affection, tolerance, patience, integrity, etc. are necessary ingredients in any communal learning environment… on the stage or in the classroom.