How often has social media networking revealed new and interesting people, ideas and organizations to you? Such was the case just recently when John Moultrie reached out. Soon as the intriguing handle iRock Jazz came into view several pertinent questions popped up. Was this yet another attempt at bridging some perceived divide between jazz and rock? Or was this perhaps some new band crossing the radar screen; maybe in the manner of once again bringing those two genres together in a new and meaningful way. Whatever the case, intrepid minds need to know, so I sought out iRock Jazz CEO John Moultrie for some background and insights on iRock Jazz.
For starters here's the iRock mission statement:
iRock Jazz is a music and culture site covering today's modern music scene through original content, photography, exclusive interviews, music and concert reviews, and video storytelling from the artists themselves. In addition to our site, we connect fans and artists through social media and various digital platforms. We're considered being one of the best diverse global online community, united by a common love for music, art, culture, technology and Ideas.
iRock Jazz pays homage to jazz immortals living and dead who help shape a value system that inspires not only a new genre of artists who play and write, but also promotes their music to ensure that true creativity will be properly documented.

How did you personally become interested in Jazz?
John Moultrie: I owned a Jazz club in Chicago in the 1990's called the Jazz Oasis. Also, the Jazz Oasis is where many of today's prominent musicians played early on in their careers.
What are the origins of iRock Jazz and what's the mission?
We initially started in 2011 with the concept of developing a jazz magazine. But, that was quickly abandoned after reviewing the cost to produce it. However, we quickly realized, the best route to take was to establish a website considering reason we decided to use a website for our platform rather than a magazine, was because
"Digital" was where the market is trending.
In your press kit, you make the point that "iRock Jazz is a true leader in innovation and integration." Please explain what you mean by that and how iRock Jazz is achieving that status?
We have online live chat interviews, we stream live performances, we curate an iRock Jazz music playlists of @4 albums monthly for Spotify and one with GrooveBug using exclusively Blue Note Record's music catalog, host a live radio show on WHPK 88.5 FM, and iRock Jazz digital 24/7 streaming radio partnership with Accujazz Radio. We would like to consider ourselves being one of the most diversified online communities united by a common love for music, art, culture, technology and ideas.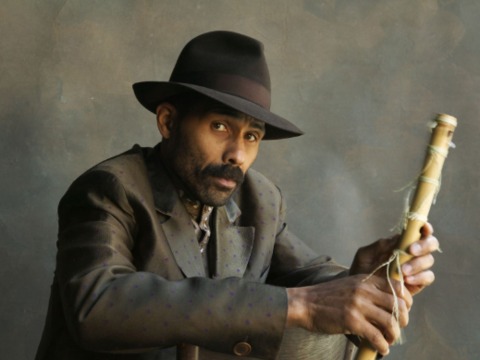 AACM drummer Kahil El Zabar will participate in an iRock Jazz live chat interview on December 23
Is iRock Jazz a staffed or membership-driven organization? And what can the Jazz consumer expect from iRock Jazz moving forward?
We are a staffed organization comprised of writers, photographers, film makers, musicians and cultural taste makers.
You can expect more video storytelling, produced events, music label, photo exhibits, and music festival in 2014. In addition, we are producing a documentary film related to the new artist movement. I would also like to add, that as technology changes, we will be on the cutting edge of exploratory innovation to reach the masses with some of our digital partners by input with new developmen.
In order for the survival of Jazz, for the music to live on for years to come, what do you feel needs to change to lure a younger demographic?
Musicians must continue to make good music, they need more music venues to play, journalists who will write about the "Total" scene without a musical bias and additional outlets (magazines, blogs, newspapers, radio stations (terrestrial or online) ect… to carry their works. We're seeing a lot of good musicians ready to play, but not enough venues or festivals to play and fewer outlets documenting their stories.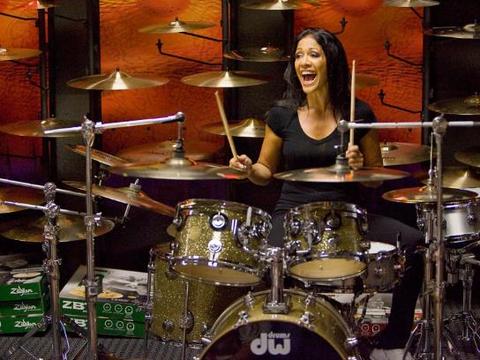 Sheila E is a past iRock Jazz chat participant
What's your sense of the overall health and state of Jazz music going forward?
I think the prospects and the state of jazz music are great. Through education and the contributions made by many of the new artists resonate well with the masses. I trust that technology, social media (from a marketing standpoint,)will provided greater ways for artist to be heard and stay connect with their fans.
Information: http://www.irockjazz.com