Next weekend February 15-18 marks the 4th annual Mid-Atlantic Jazz Festival, produced by DC-area based Texas tenor man and ace educator Paul Carr and his wife Karmen. Back in the late 1980s and through the 90s, the much-loved DC-area vocalist and vocal educator Ronnie Wells launched the East Coast Jazz Festival, a true people's festival on President's Day Weekend. Ordinarily we think of jazz festivals as summertime activities, or at least events centered around more temperate weather than mid-winter in the Northeast Corridor. But this event, much like the old former jazz parties staged in places like Colorado, as well as the former Cape May Jazz Festival (now successfully re-launched by Michael Kline as the Exit 0 Jazz Festival – scroll down through The Independent Ear archives for a report on that one), became a successful off-season event. And that's due primarily to its President's Day Weekend, with the promise of a Monday holiday for most folks – and especially for the legion of government workers in this region – and the fact that the festival was held on multiple stages in the comfortable confines of the former Doubletree (now Hilton) Hotel in Rockville, MD.
For a strong core audience the East Coast Jazz Festival, with its kinda 3-ring circus of jazz, retail crafts vendors & fun equation, became an annual jazz family reunion – and that was particularly so for a significant African American audience much unlike most jazz festivals. Folks could come in on Friday morning, stay until Monday morning and have a gang of fun in the company of good music without ever leaving the hotel; food and amenities being just outside your hotel room door. For those who chose to venture outside, the Metro stops just across the street so one might easily venture into DC without traversing the notoriously dicey Beltway, and the Rockville Pike location offered all manner of American and ethnic dining spots and retail excursion opportunities. Spouses only mildly interested in scarfing up all the jazz that the East Coast Jazz Festival offered – and that ranged from student ensembles to emerging artists to jazz masters, performing late morning 'till the wee hours – could partake in an array of DC tourist, museum and other cultural diversions and leave their diehard jazz partner at the hotel to gorge him/herself. All that passed along with Ronnie Wells when she succumbed to illness and left this planet. We certainly felt the loss.
When Suzan Jenkins became the CEO of the Montgomery County Council on the Arts & Humanities in '08, one of the culture & economic development conversations she engaged for the county was towards the resurrection of the East Coast Jazz Festival. Along came Karmen & Paul Carr – Paul being Suzan's former saxophone instructor (long story; suffice it to say the late tenor man Carter Jefferson's immaculate Selmer Mark VI tenor occupies an honored place in our life). Paul & Karmen have for years operated a very successful jazz education program in Montgomery County called the Jazz Academy of Music, so assuming production and presentation of this new festival entity under their established JAM banner was a relatively smooth transition. And this has been achieved while maintaining the same big fun vibe of the former East Coast Jazz Festival. Re-christened The Mid-Atlantic Jazz Festival, with the main performances hosted on the Ronnie Wells Main Stage, the event was launched at the same Hilton Hotel venue, with an upgraded feel to reflect the 21st century, but with that same jazz family reunion atmosphere; including a large group from Philly that buses to the festival annually.
Its about that time again and the 2013 Mid-Atlantic Jazz Festival hits beginning Friday, February 15. For complete information visit the festival on the web at www.midatlanticjazzfestival.org. In addition to the Ronnie Wells Main Stage, there's a Jazz Club, a Blues Room, and the Billy Taylor Room where free artist interviews, panel discussions, and a JazzTimes magazine Before & After session with the great drummer (and DC native) Billy Hart will be held. Here's what you can expect from this year's edition on the Ronnie Wells Main Stage…

Mid-Atlantic Jazz Festival
DISCOVER THE JAZZ IN YOU!
THE MID-ATLANTIC
JAZZ FESTIVAL
2013
February 15-18, 2013 Hilton Hotel in Rockville, MD
Ronnie Wells Main Stage
Friday/Show 1
8:00 p.m. ORRIN EVANS GROUP with TIM WARFIELD


The rich Philly jazz tradition will be represented in its 21st century incarnation as we open this evening's festivities with the Orrin Evans Trio, with special guest tenor saxophonist Tim Warfield. Born in Trenton, NJ, the multi-faceted pianist Orrin Evans, was raised in Philadelphia where he currently resides. Orrin Evans has consistently displayed unique skills as a bandleader of vastly varied and challenging settings, ranging from his Captain Black Big Band to the edgy quartet known as Tar Baby, and the most basic unit in jazz – the classic piano-bass-drums trio. Additionally, for this very special performance Orrin will be joined by the brawny tenor sax of Tim Warfield, the pride of near-Philly York, PA and a MAJF favorite, following up on his stellar performance at last year's tenor saxophone summit.
8:30 p.m. GREGORY PORTER with the MID-ATLANTIC JAZZ ORCHESTRA
With his impressive, rich baritone voice, and passionate, folksy approach to lyrics that strike at the heart of the human experience, vocalist Gregory Porter has already made an indelible impression as one of the voices of our time. Porter's latest recording "Be Good" has garnered high praise, placed high in many 2012 year-end polls, and been nominated for Grammy awards. At the 2012 Monterey Jazz Festival last September, it was startling to see how he totally took over the room, charming an SRO audience into near revival meeting fervor. Above all, Gregory Porter is a very effective storyteller, with an ability to touch hearts that is a unique gift. For this evening's performance Gregory Porter will be performing with the swinging big band tableaux of the festival's signature orchestra, the Mid-Atlantic Jazz Orchestra, under the direction of our own Paul Carr. Boasting many of the region's top-flight players, the MAJO, which made its debut at our 2012 festival working with Carmen Bradford.
10:30 p.m. PAUL CARR and B3 (Bobby Broom, Byron Landham, Pat Bianchi)


Tenor/soprano saxophonist-educator and MAJF artistic director Paul Carr is a perennial MAJF favorite. For this set Carr will smoothly morph from Mid-Atlantic Jazz Orchestra leader to front a celebration of the classic tenor/Hammond B-3 organ partnership that is a cornerstone of this edition of the MAJF. PC will engage the superb trio of Chicago's ace guitarist Bobby Broom, drummer Byron Landham, who certainly knows the territory from his longtime partnership with Joey DeFrancesco, and the unsung B-3 burner Pat Bianchi. This closer is guaranteed to be a soulfully swinging set in one of jazz music's most indelible traditions.
Ronnie Wells Main Stage
Saturday/Show 2
12:00 p.m. Clarinet Showcase: TODD MARCUS QUARTET with special guest DON BYRON


Our Saturday matinee kicks off at noon with a very special focus on one of the earliest instruments of jazz expression, the clarinet. The Clarinet Showcase, will feature Baltimore's own emerging bass clarinetist Todd Marcus and his Quartet, with special guest clarinet wizard Don Byron. Inspired by the great Eric Dolphy's transcendent work on the instrument, Todd Marcus shifted his focus from clarinet to bass clarinet as a college student. For this set Todd, who also leads his own orchestra and has become one of the most sought-after and expressive players in the Baltimore/DC area, will face the challenge of special guest clarinetist Don Byron. Byron has long been one of Marcus' primary inspirations.
1:30 p.m. Vocal Summit: SHARON CLARK, LYNETTE WASHINGTON, CARMEN BRADFORD


Three uniquely different but equally tradition-informed women promise to deliver the goods, in what should be a Vocal Summit filled with fireworks and vocal nuances. Last MAJF audiences were enthralled by the heat and honeyed pipes of Carmen Bradford, and DC's own Sharon Clark (pron. Sha-Ron). Carmen, who was introduced to the world by the great Count Basie, and Sharon, who has been slaying DC , New York, and audiences around the globe, in addition to winning vocal competitions from the Savannah Music Festival to the Billie Holiday prize, will be joined this time by Lynette Washington. Winner of the Jazzmobile jazz vocal competition, Lynette has graced varied bandstands ranging from Clifford Jordan to Lenny Kravitz. Get there early, this will be the kind of passion play that will move your feet and touch your heart.
3:00 p.m. AKIKO TSURUGA QUARTET


In keeping with this year's MAJF showcase of many facets of the jazz organ tradition, we welcome young Akiko Tsuruga, whose Quartet will close out our Saturday matinee. Mentored by the Hammond B-3 eminence and Saturday night artist Dr. Lonnie Smith, Ms. Tsuruga is a native of Osaka, Japan and a graduate of Osaka College of Music. For the past few years Akiko has been based in New York, making quite an impression on all who experience her artistry. Akiko Tsuruga represents yet another iteration of jazz as a true global music. In this case the black jazz tradition embodied by the Hammond B-3 organ, comes packaged in the dynamic garb of a young artist from halfway across the globe. Akiko will be joined by two veteran players who worked together in B-3 legend Bro. Jack McDuff's Heatin' System unit. Tenor saxophonist Jerry Weldon, a native New Yorker, and Syracuse native trumpeter Joe Magnarelli come died-in-the-wool where B-3 bandsmanship is concerned. Additionally these two veteran hornmen have shared bandstands as members of Harry Connick, Jr.'s big band and their own New York Hard Bop Quintet. Find out for yourself just how deep in the B-3 shed Akiko Tsuruga and her quintet members are as we cap off our matinee with a young artist you will not want to miss.
Ronnie Wells Main Stage
Saturday/Show 3
7:00 p.m. LARRY WILLIS QUARTET


If your taste in jazz piano runs towards equal parts the swinging and the elegant side, leavened with a keen compositional eye, look no further than Larry Willis. A graduate of New York City's famed LaGuardia high school of the performing arts, Larry Willis actually made his stage debut as a singer in an Aaron Copland opera. As a pianist he is blessed with an impeccable harmonic pallet and an ability to both lead a band and contribute mightily to whatever setting he finds himself in; Larry Willis is an extremely versatile artist. He has been comfortably at home amidst the challenge of a range of classic artists, including Jackie McLean, Lee Morgan and Woody Shaw, as well as his stint in Blood, Sweat and Tears. As a bandleader Larry Willis' fine sense of composition becomes the focal point, to your guaranteed delight in this evening's opening set. Joining Larry will be Steve Davis, Trombone; Joe Ford, Sax; Billy Williams , Drums; and Steve Novosel, Bass.
8:30 p.m. WOMEN IN JAZZ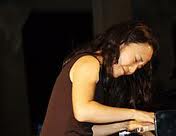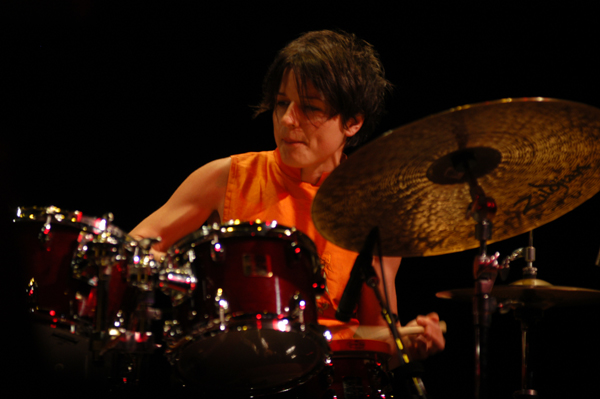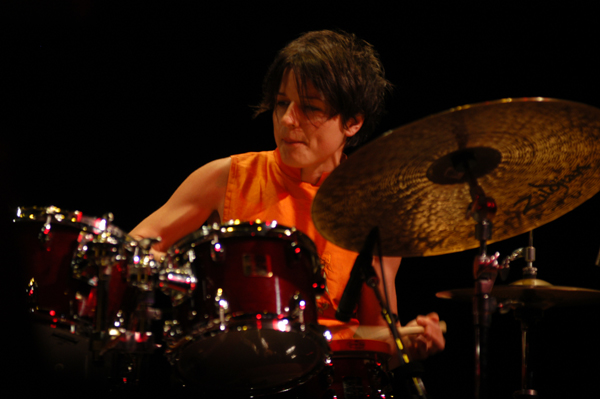 For many years women have absolutely dominated the ranks of jazz vocalists. And in recent times, doubtless owed at least in part to the inspiration of such pioneering women jazz practitioners as Mary Lou Williams, Hazel Scott, Melba Liston, and Marian McPartland, a whole new generation of women jazz instrumentalists has begun making their marks on the scene. For this Women in Jazz celebration, vocalist Sharon Clark will be joined by pianist Helen Sung, bassist Amy Shook, and drummer Allison Miller, and alto saxophonist Sharrill Cassity; each of whom is a recording artist and a bandleader in their own right, each of whom have graced auspicious bandstands – from the masters to their peers – and each of whom has been prominently featured on the Kennedy Center's famed Mary Lou Williams Jazz Festival, the annual celebration of the indelible role of women in jazz.
10:00 p.m. DR. LONNIE SMITH


Inheriting the mantle of such great ancestors of the jazz organ tradition as Milt Buckner, Jimmy Smith, Jack McDuff, Jimmy McGriff, and Richard "Groove" Holmes, Dr. Lonnie Smith reigns as today's king of the Hammond B-3 organ in jazz. With his distinctive white beard, head swathed in an ever-present turban, Dr. Lonnie Smith is most assuredly the leading PhD organ exponent in jazz. From the time he came on the scene alongside George Benson in the mid-1960s, through his stints with Mr. Alligator Boogaloo Lou Donaldson, and his gutsy exploration of the music of Jimi Hendrix, Dr. Lonnie Smith has become one of the most distinct stylists in jazz. A multiple jazz poll winner, Dr. Lonnie Smith has for the last several seasons piloted a trio whose sheer musical range transcends the tight trio format.
Ronnie Wells Main Stage
Sunday/Show 4
1:00 p.m. BRUCE WILLIAMS ORGAN BAND featuring PAT BIANCHI


Alto saxophonist Bruce Williams embodies the spirit of Alto Madness. A proud native of Washington, DC, Bruce made his MAJF debut two years ago on our first saxophone summit. Since then he has continued to make fine recordings for the Savant label. Additionally Bruce has enhanced the bandstands of such masters as Little Jimmy Scott, Frank Foster, and Curtis Fuller, as well as peer Roy Hargrove, and the far-ranging World Saxophone Quartet, as well as drummer Ben Riley's Monk Legacy Septet. For this performance Bruce Williams' band will represent our 2013 jazz organ focus by including the Hammond B-3 stylings of Pat Bianchi.
2:30 p.m. MICHAEL O'NEILL featuring vocalist KENNY WASHINGTON


Tenor saxophonist Michael O'Neill is a San Diego, CA native who studied with the late, great tenor man Joe Henderson. A composer who has written for orchestra, he has also written for film and currently leads several bands on the San Francisco Bay Area scene, where he migrated after a stint in the Air Force. O'Neill has played with such notables as drummer Idris Muhammad, vibraphonist Joe Locke, pianist Michael Wolff and vocalists Giacomo Gates and Jackie Ryan. In that vocal light it stands to reason he also has a musical partnership with one of the emerging male jazz vocalists, Kenny Washington. A New Orleans native, Washington followed a 9-year stint in the Navy band, by relocating to the San Francisco Bay Area. There he also began releasing much-acclaimed recordings under his own name, as well as working with Michael O'Neill.
4:00 p.m. THE COOKERS


When you look up all-star jazz bands, no band today better embodies that spirit of exceptional bandleaders coming together under one banner than The Cookers. This band features George Cables on the piano, Billy Harper and Craig Handy on saxophones, Cecil McBee on bass, trumpeters Eddie Henderson and David Weiss, and Washington, DC native son Billy Hart on drums. What they all add up to is a powerful ensemble that will more than embody their bold name, The Cookers. The vast experiences of these men would take up this entire book. Each is a bandleader and composer in their own right, and each brings a distinctive voice on his instrument that represents a broad swath of the modern jazz tradition. That they've come together under one banner is impressive, and represents an exceptional level of humility in service to the whole; and that whole will guarantee nothing short of a certain Mid-Atlantic Jazz Festival 2013 highlight.
Ronnie Wells Main Stage
Sunday/Show 5
7:00 p.m. BOBBY WATSON QUARTET


Alto saxophonist-educator Bobby Watson made his MAJF debut performance a couple of seasons ago as part of our alto saxophone summit. He returned last year working alongside one of the vocalists who played the MAJF Club space. Our Sunday evening show will be opened by Watson's first MAJF appearance as a bandleader. Bobby Watson certainly comes by his band leadership skills honestly, having come up under the crucible of one of jazz music's historic proving grounds, Art Blakey's Jazz Messengers. Since then Bobby has led his own award-winning Horizon band, and gone on to direct the jazz program at the University of Missouri-Kansas City, which last year released Watson' succulent tribute to Kansas City barbecue. For this show opener Bobby Watson will be at the helm of a quartet guaranteed to swing hard and deliver the fire.
8:30 p.m. STEPHANIE JORDAN – A Tribute to Lena Horne


Jazz music is certainly a family tradition within many New Orleans families; look no further than the Marsalis clan and the Jordan family for evidence of that salient fact. The Jordan family includes dad Edward "Kidd" Jordan, the Crescent City's fierce tenor saxophonist and educator, plus sons Kent and Marlon, on flute and trumpet respectively. But what makes the Jordan family of musicians so distinct is that it crosses gender lines and also includes classical violist Rachel, and the luscious tones of vocalist Stephanie Jordan. For this particular set Stephanie, who comes out of the sumptuous tradition of Nancy Wilson, will pay homage to another scion of the American songbook tradition, the historic chanteuse Lena Horne. Known as much for her multi-faceted career as an entertainer, Lena Horne left a strong spirit in the vocal world as well, and Stephanie Jordan will embody that aspect of Ms. Horne's legacy.
10:00 p.m. JOEY DEFRANCESCO


The Mid-Atlantic Jazz Festival will cap off our 2013 focus on the distinguished tradition of the Hammond B-3 organ with perhaps the most noted current exponent of that sound, Philadelphia's own Joey DeFrancesco. Steeped in the soul side of the jazz coin, Joey DeFrancesco comes by his depth of skill starting with the influence of his grandfather, a jazz saxophonist, and his dad, organist Papa John DeFrancesco. Since displaying his skills at interpreting the work of the great Jimmy Smith as a youth, Joey has gone on to work with a who's who in the jazz organ arena, as well as a significant stint in one of Miles Davis' last bands. A longtime recording artist under the HighNote banner, Joey DeFrancesco has established a robust discography and is always in search of the soulful essence of jazz expression.
THE MID-ATLANTIC JAZZ FESTIVAL 2013
STANDING UP FOR REAL JAZZ
P.O Box 6744 Silver Spring, MD 20916
1-888-909-6330
inquiry@midatlanticjazzfestival.org
www.midatlanticjazzfestival.org