Sorry, we just couldn't resist that headline, given drummer Jae Sinnett's new project. Based in the Tidewater area of Virginia, where he is also longtime host of his own radio program, as a drummer Jae Sinnett has always known how to stir the pots. More recently he's taken to doing that literally, in the kitchen, as he plies his interests in fine cuisine with his trio exploits and his radio career.
Full disclosure: I've done a fair amount of cooking myself, not necessarily gourmet, but eminently delightful on most occasions. One of the favored cookbooks is "Jazz Cooks (Portraits and Recipies of the Greats)", which includes recipe recommendations we've tried from artists as seemingly disparate as the ancestors Milt Jackson, Louie Bellson, and Rashied Ali (Chicken Anise, yum…). Given your correspondent's frequent viewing habits of both the Food Channel (you know the drill: "Chopped," "Iron Chef," "Restaurant Impossible"…) and its adjunct Cooking Channel, when I learned recently that Jae Sinnett was developing a cooking show, some questions were in order.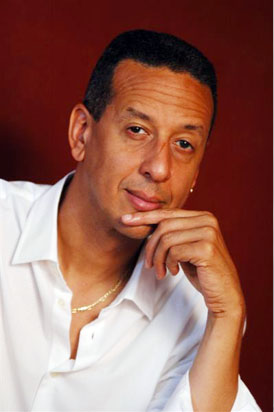 What's up with the cooking show? How did it evolve and what was your basic idea behind this endeavor?
I've cooked for many years and for the past decade or so started focusing on gourmet level cuisine, healthy food consumption and creating my own recipes. This evolved to me sharing my recipes on my "Sinnett In Session" jazz radio show on WHRV FM in Norfolk and hosting cooking events for high end donors for my show during pledge drives. The events became extremely popular with our listeners and soon there was discussion of creating a TV cooking show. I had been formulating ideas for some time about the concept of the show and late last year we started creating scripts and the pilot was completed this past July. My Sunday radio show, followed the radio cooking show "The Splendid Table." The transition made sense. My show now follows "America's Test Kitchen" on Sunday afternoons so the cooking theme works well transitioning into jazz. As with any new program possibility for public or commercial television it has to be paid for. Now that the pilot is complete we will seek underwriting support for the series. It will be called "Cooking Freestyle with Jae Sinnett." Once we get the necessary underwriting support the show will be a thirteen week series and each episode will showcase an area eatery and their head chef, cooking one of their signature dishes plus many of my recipes, music and wine food parings and much more. There will be a heavy "local" theme.
Do you see this cooking show as a kind of "mainstreaming" opportunity for a jazzman?
Well, one thing I've learned is that everyone doesn't like jazz but everyone likes to eat. I've always looked for bridges so to speak, in connecting listeners to jazz. It's just figuring out how to do it. I've had folks want my trio to perform then ask if I would give a cooking demonstration. Now, what if I didn't cook…would they have hired me? Not sure but I do know being a chef that gives healthy eating seminars certainly has…in interesting ways…. expanded my "performance" opportunities. Plus, as you know, it's tough out there finding decent performance opportunities for jazz. Having palpable plan "B" options can only help with enhancing income.
How do you see the cooking show, your radio program, and your playing intersecting?

Food can merge the ideologies better than anything I've seen. I've had so many people tell me they love the recipe sharing on my radio show but more importantly they're hanging around after I give them…listening to the jazz when they didn't before. I'll get on average 20-50 emails per week about the recipes and on average 3-7 per week for the jazz. It's keeping them around longer. Frankly, I'm surprised more stations don't use the food connection to expand their jazz listening base. The cooking events have helped to tremendously increase fundraising revenue for my show. The pledge amounts for my cooking events are on average 65% higher than during any other program we offer. To me, it's all logical. Creative cooking lends itself perfectly to creative music. If they don't understand the music they will certainly understand the food. If you can parallel the creative process of each in terms of one enhancing the other… the pairings start to make sense for many.
What else have you got up your sleeve?
The immediate objective is to get the series up and running. We're close. Once we get the underwriting it's about sketching out the conceptual direction of each episode with the producer. It's time consuming yes, but fun. It's exciting for me because I love cooking as much as I do performing. Speaking of performing, I have a new CD out called "Still Standing" with my trio. Marketing the CD, booking dates to promote it and my trio and finishing the cooking show are my main priorities now. That's much work in itself.
Contact: www.jaesinnett.com where you can find some of his personal recipes.