NEWS
Artists Collective, Inc.
1200 Albany Avenue, Hartford, Connecticut 06112
(860) 527-3205
For Immediate Release
Contact: Melonae' McLean
November 3, 2011
ARTISTS COLLECTIVE RECEIVES DONATION FROM JOSH GROBAN'S FIND YOUR LIGHT FOUNDATION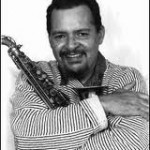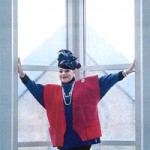 ARTIST COLLECTIVE FOUNDERS JACKIE & DOLLIE MCLEAN
Groban to Recognize Artists Collective from Stage During Concert at Manchester, New Hampshire at the Verizon Wireless Arena on Tuesday, November 8th.
Hartford, CT – Artists Collective today announced that it has been selected by multi-platinum singer-songwriter Josh Groban to receive a donation from his new Find Your Light Foundation, which is dedicated to enriching the lives of young people through arts, education, and cultural awareness. Artists Collective is one of just 42 arts education nonprofit organizations selected by Groban to receive funds from The Find Your Light Foundation during his "Straight to You" tour.
Founding Executive Director, Dollie McLean said "This is quite an honor for the Artists Collective, the children and community we serve, the State of Connecticut and the
City of Hartford. Josh Groban is demonstrating that he is not only a great artist, he is also a humanitarian. His Find Your Light Foundation recognizing arts organizations around the country during his national tour is setting a wonderful example for other artists with popular, international fame to give back and help others along the way."
"Josh Groban is creatively weaving his social consciousness into his performances for the greater good. This is a wonderful example and lesson for everyone, particularly children. Artists Collective Founder Jackie McLean was frequently quoted as saying "You have to be a good person first to be a great artist."
"Ensuring every child has the opportunity to experience an arts education is very important to me," said Groban. "Artists Collective shares this goal with me, and it gives me great pleasure to highlight the work they do."
While Groban tours the U.S. on his "Straight to You" tour, his Find Your Light Foundation will make a cash donation to a nonprofit arts education organization that operates in each locale in which the tour stops. In addition, Groban is inviting the head of that nonprofit; the artists, students and/or teachers who provide services for the nonprofit; and the children and young adults who receive services from the nonprofit to attend his concert and be recognized from the stage. They will also have the opportunity to meet Groban prior to the performance.
Taking the foundation's mission one step further, Groban is partnering with Americans for the Arts, the nation's leading nonprofit organization for advancing the arts and arts education, to launch a joint text-to-give campaign, which will run for the duration of his "Straight to You" tour in 2011. Proceeds from the campaign will go to support both The Find Your Light Foundation and Americans for the Arts as they work to ensure every child and young adult in America has access to quality arts education experiences. Text ART to 50555 to make a $10 donation to support the cause.
Groban will be in Manchester, New Hampshire at the Verizon Wireless Arena to perform on Tuesday, November 8th. as part of his "Straight To You" worldwide tour running through November. The tour supports his recent and fifth studio album, 'Illuminations' which has already been certified platinum in the U.S. Its No. 4 debut on Billboard's Top 200 chart is Groban's fourth consecutive Top 5 chart bow. Tickets for Josh's upcoming shows are available through http://www.ticketmaster.com .
Artists Collective, Inc. founded in 1970 by Jackie McLean, the internationally acclaimed alto saxophonist, composer, educator and community activist, has entered
its 41st year as an interdisciplinary arts and cultural institution serving the Greater Hartford, Connecticut region. As the only multi-arts cultural organization of its kind
in Connecticut that emphasizes the cultural and artistic contributions of the African Diaspora, the Collective continues to offer the highest quality training in the performing arts-dance, theater, music and visual arts. In addition, the Collective exposes students and the community at large to great and too often overlooked artists of the past and present.
About Find Your Light
To find out more about the Find Your Light Foundation, please visit the organization's website at http://www.findyourlightfoundation.org and/or its Facebook page athttp://www.facebook.com/findyourlightfoundation.
About Americans for the Arts
Americans for the Arts is the leading nonprofit organization for advancing the arts in America. With offices in Washington, D.C. and New York City, it has a record of more than 50 years of service. Americans for the Arts is dedicated to representing and serving local communities and creating opportunities for every American to participate in and appreciate all forms of the arts. Additional information is available at www.AmericansForTheArts.org .
###