Press Release
FOR IMMEDIATE RELEASE:
November 29, 2011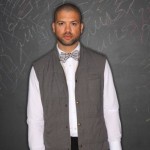 The John F. Kennedy Center for the Performing Arts
names
Jason Moran
Artistic Advisor for Jazz
(WASHINGTON, D.C.)—The John F. Kennedy Center for the Performing Arts today named Jason Moran as its Artistic Advisor for Jazz effective immediately. Mr. Moran is the second person to hold the position, and is preceded by Dr. Billy Taylor, who served in the same capacity from 1994 until his death in 2010.
As Artistic Advisor for Jazz, Mr. Moran will assist staff in developing programming and curating artists for one of the largest jazz programs in the United States. Additionally, he will work with the Center's other programming departments to coordinate programming for multidisciplinary festivals and events throughout the Kennedy Center's upcoming seasons.
"Jason Moran's bold approach to his craft has allowed him to bring innovation to jazz while also respecting the American art form's distinguished traditions," said Kennedy Center President Michael M. Kaiser. "I look forward to the exciting ways in which his leadership will influence the future of the Kennedy Center's jazz program."
"I have long been a fan of the Kennedy Center and Washington audiences and look forward to working with Michael Kaiser and Kennedy Center Director of Jazz Programming Kevin Struthers to continue to present the greatest jazz artists as well as rising stars each season," replied Jason Moran. "I am thrilled at this opportunity to continue in the legacy of Dr. Billy Taylor."
Jason Moran has established himself as a risk-taker and innovator of new directions for jazz as a whole. From his solo projects to recordings with his group The Bandwagon, Moran has challenged the status quo, and earned the reputation as "the future of jazz." In 1981, at the age of six, the Houston native began studying the piano. He was inspired by the sounds of Thelonious Monk, an early role model in Moran's creative development, and later honed his musical education at New York's Manhattan School of Music. Throughout his career, he has released numerous recordings including Soundtrack to Human Motion, Facing Left, Black Stars, The Bandwagon, Same Mother, solo piano disc Modernistic, Artist in Residence, and his most recent release, TEN, among others. He was awarded a MacArthur Fellowship in 2010 and has accepted and recorded commissions from The Walker Art Center in Minneapolis, the Dia Art Foundation, and Jazz at Lincoln Center. In 2007, he was commissioned to create IN MY MIND: Monk at Town Hall, 1959, the critically-acclaimed multi-media performance investigating Thelonious Monk's famous recording, Monk at Town Hall. This led to a feature documentary titled In My Mind by director Gary Hawkins. His music is in the collections of both the MOMA and Whitney Museum of American Art. Other projects include a ballet he scored for renowned Alonzo King's LINES Ballet, video works for contemporary American artists Glenn Ligon and Kara Walker, and collaborations with visual/performance artists Joan Jonas and Adrian Piper and Grammy®-nominated neo-soul artist Meshell Ndegeocello.
Mr. Moran performed in the Kennedy Center Concert Hall as part of the Center's Jazz Residency program Betty Carter's Jazz Ahead in April 1998. He appeared with his group The Bandwagon in the KC Jazz Club in October 2003 and February 2005, and with the Overtone Quartet in the Terrace Theater in October 2009. During the current season, he will perform in NPR's A Jazz Piano Christmas with NEA Jazz Master Barry Harris, Eddie Palmeri, and Alfredo Rodriguez in the Terrace Theater on December 10, 2011. An annual NPR tradition, the concert will be recorded for later broadcast.
ABOUT KENNEDY CENTER JAZZ
Kennedy Center Jazz presents legendary artists who have helped shape the art form and artists who are emerging on the jazz scene in more than 30 performances a year. The KC Jazz Club, launched in 2002 and dubbed "the future of the jazz nightclub" by JazzTimes, hosts many of these artists in an intimate setting. Annual Kennedy Center jazz events include NPR's A Jazz Piano Christmas, the sold-out Kennedy Center holiday tradition shared by millions around the country via broadcast on NPR, and the Annual Mary Lou Williams Women in Jazz Festival, the first comprehensive festival of this kind to be presented by a major cultural institution, created in 1996 by Dr. Billy Taylor. The Kennedy Center showcases new jazz talent by presenting hot up-and-comers for under $20 in the KC Jazz Club. The Center's jazz concerts are frequently recorded for future broadcast on NPR's JazzSet with Dee Dee Bridgewater. Kennedy Center Jazz has produced such recordings as Taylor Made at the Kennedy Center featuring Billy Taylor's original compositions; Up On the Roof: The Best of Kennedy Center Jazz on JazzSet, Vol. 1, featuring performances recorded live at the Kennedy Center; and Walkin' & Swingin', released in 2011, which features highlights from the 15th Annual Mary Lou Williams Women in Jazz Festival. Dr. Billy Taylor served as the Center's Artistic Director for Jazz from 1994 until his death in 2010.
For more information about Jazz at the Kennedy Center please visit
kennedy-center.org/jazz