Ain't But a Few of Us… – Black music writers tell their story.
by Lofton A. Emenari, III – Part 1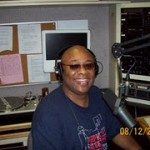 Many years ago I learned that being a so-called "Black" writer on jazz music would be an enriching but harrowing journey. It would not be out of the question to say that I was a 'child of the civil rights movement'. With parents that instilled a love of kith and kin, past and present, ever cognizant of the social realities abounding. It was from this fertile nest that I became a writer/journalist – initially seeking, altruistically to address seeming wrongs and speak for the unheard and unseen. Jazz was a part of my household – played everyday either on the record player or radio. As a child I was exposed to Downbeat magazine and became an avid reader in high school. Then I had no real working knowledge of 'Black' writers per se in the field yet once out of high school I would join various writers collectives in Chicago. That alone gave me more intellectual power/measure. And the first black writers I learned of were Leroy Jones/Amiri Baraka and A.B. Spellman. And while Baraka would leave the jazz arena for a moment, it took years for me to break his spell on not only my thinking but writing style as well. He was that influential motivator.
Later I would be influenced by the writings of Albert Murray, Ralph Ellison, Richard Wright, Ted Joans and ultimately Stanley Crouch. These were icons who set the bar. They collectively told OUR story as no others dare or could. It was because of them that I diligently studied the history of this music. It was, as Val Wilmer's classic tome indicated, "As Serious As your Life". The study of this music, the very research began in the venues and in the very lives of the musicians themselves. Study this music I did. Everywhere the music was I went to hear and feel it. In the same time I became a broadcast journalist, having a weekly jazz radio show on WHPK-FM University of Chicago. It was there that I would meet Ted Pankin, who remains one of the most knowledgeable and interesting writers on jazz – Black or white. Ted followed the exploits of the avant garde in particular the AACM (an all Black music collective supposedly espousing a Black nationalist agenda. More on that later).
I would form some lasting friendships with some of the musics most gloried pracitioners. At this point by my count I've interviewed over 1,000 musicians. I first became a published writer on jazz through the initial impact of reading 'underground' magazines like 'The Grackle', which was published in New York by a loose coterie of black writers in Roger Riggins, Ron Welburn and James Turner. this was in the mid to late 70s. Yet I was to find out there were more Black writers out there when copies of The Jazz Spotlite made their way to Chicago outside of New York. Here in Chicago there were perhaps two Black writers on jazz – Brent Staples (who since is an editor at the NY Times) and Salim Muwwakil, one time editor of Muhammad Speaks and current columnist of 'In These Times'. They would become invaluable mentors and significant friends.
My first article for a 'major' jazz publication was Downbeat '79 (thanks to then editor Howard Mandel, who serves as the head of the Jazz Journalist Association). Yearly, I've voted in the annual Downbeat International Critics Poll. I began writing about jazz in many various community newspapers and journals; with a 10 year column in the Chicago Observer; 28 years in the Chicago Citizen Newspaper Group. At one point because of the apathy I felt was prevalent in jazz journalism I published a journal The Creative Arts Review, which I garnered articles from writers, mostly unpublished on the music (i solicited articles regardless of gender or race). It was a one issue wonder that included the writing of voices such as Hakim Sulieman (an unrecognized jazz historian and archivist); Brent Staples; Larry Queen (an accomplished 'black' art critic); Keith Boseman and a few others. But it was mainly a platform for my theories on the music.
Over the years I've found the niche of 'liner note' writing to be almost a closed circle. This is particularly prevalent with the so-called major jazz labels. In the late 70s early 80s I began to query some of the musicians I knew, on a personal basis about writing liners for them. I asked, in no certain order Robert Watson; David Murray; Joe Henderson; Arthur Blythe; Terrance Blanchard/Donald Harrison; Wallace Roney, Javon Jackson and many others. Only Blanchard/Harrison, Jackson and Wallace Roney granted my wish. This was for Columbia/Sony, a major label. And at the time they were a 'major' voice in the wake of the 'Marsalis' phenomenon. Roney, of that 'wave' was with a major/minor label in Muse. And consequently I'd secure liner gigs with Donald Brown, Billy Pierce and Stephen Scott.
Yet there was something missing from the average liner note reading. Most often I dreaded reading liner notes for there were the same writers on rotation. I called it the Bob Blumenthal Syndrome school of notes. Patronizingly dull, mundane, almost pedestrian. The kind of writing that was basic ABC recognizable standard fare. Writing that catered to 'new' jazz listening. I recognized that most liner were either 1.biographical – recounting the bio background of said artist. or 2. Musically Detailed – . Which prompts the whole issue of 'liner note' writing as genre (which some awards committees deem an award-able category of recognition).
An incident with the producer (Blue Note) of Javon Jackson was most trying. Prior I had the honor of penning liners for Jackson's first recording as a leader on Criss Cross (which most jazz fans would consider a major international label). Jackson asked me to write some liners for his second release, a debut on the heralded Blue Note label. Dutifully submitting the notes the producer phoned me wanting to discuss the notes in detail. After going over the notes she told me, in a matter of fact way that my writing was way too, "Amiri Baraka-ish" and the language, "too hip"! Needless to say I was floored when she said that she couldn't use them due to deadline constraints, blah, blah, blah.
My mind was in a tizzy. How can liners be "too hip"? At worst sounding too, "Amiri Baraka-ish" was a flag waving signal. Yet I was at a loss. Javon Jackson, whom I considered a close friend apologized and I understood his position. He was powerless under the might of corporate Blue Note. I did not blame him. I blamed the Bob Blumenthal syndrome. I got similar remarks from the producer of the Stephen Scott disc as well however they (Verve) went with them.
The first [Chicago artist] to offer assignments was Malachi Thompson, for whom I wrote for his first domestic debut for Delmark (a great Chicago indie). However, because of a remark I made in an article about a beloved 'white' DJ Dick Buckley, label owner Bob Koester considered me an outcast – even to the extent of unofficially banning me from the Jazz Record Mart (which he owned. We've since patched up the rift and moved on. He is also the owner of Delmark and has offered me liner assignments).
Herein lies the situation for Black musicians and artists. Who owns the labels from which they are afforded the opportunity to record? The Black Jazz label of the early 70s sought to rectify or balance the artistic outlets available. As did countless other independent efforts Black Jazz died. Economics, media exposure, ad nauseam. Yusef Lateef's own YAL label is perhaps the only self produced 'black' owned and operated label, outlasting all others in the past two decades.
End of Part 1: Stay tuned for Part 2