One of the sweeter stories from 2010 — on more than one front — was Massachusetts Governor Deval Patrick's donation of his father's collection to Berklee College of Music. Saxophonist Pat Patrick, who passed on to ancestry in 1991, came of age musically in Chicago's rich jazz cauldron. He's one of several mighty saxophonists who matriculated through the legendary Captain Walter Dyett's DuSable High School Band; his classmates included Clifford Jordan, John Gilmore and John Jenkins, along with Julian Priester and Richard Davis. Patrick went on to a varied career in blues and jazz, with notable stopovers in the organizations of Dinah Washington, Muddy Waters, and Gene Ammons. However Pat Patrick is most noted for wielding a potent baritone saxophone in various incarnations of the Sun Ra Arkestra, where he was a regular for nearly 35 years. Patrick also worked with Thelonious Monk, Illinois Jacquet, and Lionel Hampton, and recorded with John Coltrane, Clifford Jordan, Jimmy Heath and James Moody among others.
At the time of his son's historic election, Pat's relationship with Deval was said to be strained, if not downright estranged. So it was very pleasant news to learn that the passage of time had apparently healed Deval by the time of his turning over a veritable treasure trove of Pat's effects to Berklee. Here's what Gov. Patrick said at the time of the donation: "Never has the emptying of an attic been as appreciated as this. My father's first love was his music. As a child, candidly, I resented that. I didn't understand it, and I missed him as a father. As an adult, I have come to appreciate that his love of his music was the reason for the excellence of his music, and that he sacrificed everything in pursuit of that first love. It means a lot to me that ]his collection] is so appreciated here at Berklee."
The good news was doubled when it became clear that Pat Patrick had saved a trove of music and other memorabilia and artifacts from his days with the Sun Ra Arkestra. Hopefully Pat's collection will shed further light for future researchers on the long, singular, and still somewhat murky career (thank goodness for John Szwed's definitive Sun Ra bio) of one of the great searchers of the 20th century and the bound-to-be fascinating innerworkings of his Sun Ra Arkestra.
I spoke with Berklee Professor of Africana Studies, Music and Society (and guitarist-composer) Dr. Bill Banfield several weeks ago when Randy Weston and I had the pleasure of having a book conversation with Danilo Perez before a rapt audience of Berklee students. Inquiring minds want to know what the plans are for the Pat Patrick collection in particular, and Berklee's still relatively new Africana Studies program. Here's what Bill Banfield reports.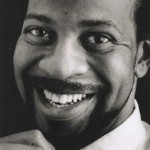 Bill Banfield: The creation of the Pat Patrick collection, in addition to what we have created as a track of courses, visiting artist series, and our new Africana Studies Room, is an example of cementing Black Music Culture studies at Berklee College of Music. Pat Patrick was an example of great musicianship from several angles. He was a dedicated musician, he epitomized excellence, he understood the importance of preserving legacy as a historic artifacts collector, he was a great composer and arranger, a band leader, and he could keep the business books too. It is becoming increasingly important for students to not only know what they are doing, but also why they are doing it. Next to the making of music itself, the most important thing we can do is to understand the conditions, culture, and contexts through which the artistry, artists, and society connect. Someone like a Pat Patrick can illustrate this to students.
The Pat Patrick Archive and the new Africana Studies room will also attract more scholars and artists who will come to work with our students, connecting them to the best of today's progressive artists. The Pat Patrick artifacts are rich examples: photos, scores, record company ledgers, newspaper clippings, reviews, letters, a complete collection – a picture of a productive musician's life collection.
The black cultural narrative in music symbolizes and exemplifies a high reach toward the measure and depth of artistic integrity, from the global view of black artistry dating from the 1790s and its embrace of ingenuity, innovation, and artistic impact; to the genius of such musicians as Louis Armstrong, Sydney Bechet, Ellington, Fisk Jubilee Singers, Paul Robeson, Bessie Smith, Thomas Dorsey, William Grant Still, Sarah Vaughan, Nina Simone… to John Legend and India.Arie.
This is what we have to put in front of students who have been drawn by their talent and interests to music. Students today are bombarded with a litany of bad choices and traditions placed before them that are upheld in much of the contemporary media and education system. Even with the best intentions it's hard for students to focus and get to the great traditions that imbue them, then challenge them to build their own paths, because there is so much [undue] reward for "copy-ation".
Our feeling in Africana Studies at Berklee is this, let's empower [students] to be the best artists they can be by showing them that they come from a long, deep and rich tradition of music/cultural excellence that was the best the times could offer, and those artists grounded their work and propelled the Black arts music heritage and tradition beyond. The idea to build these new roads means new things are being created by fully emerged young minds who know the traditions and challenge the current marketplace by moving the music to the next levels; touching people with their art as they do it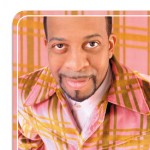 Africana Studies at Berklee is one of the most comprehensive academic black music culture programs in the country. Mixing scholarship with performance, and cultural criticism with industry insider knowledge, Africana Studies has brought to campus such artists as Geri Allen, Chuck D, Stanley Crouch, George Duke, Bobby McFerrin, Mint Condition, Bernice Johnson Reagon, Patrice Rushen, Sweet Honey in the Rock, Billy Taylor, and Cornel West. The goal is to build the most dynamic black music cultural studies program in the world.
Mission
Africana Studies, a discipline within the Berklee Liberal Arts Department, provides innovative, substantive, sustained, and connected programs in black music and culture. Our focus is on the study of black music practice(s), history, and meaning. This includes traditional West African music and West African pop, spirituals, ragtime, blues, jazz, gospel, r&b, reggae, soul, funk, Caribbean, Cuban, and Brazilian music, as well as contemporary urban music traditions. Programming and courses emphasize the relationship between music and society, by increasing students' understanding, awareness, and appreciation of artists' roles in the modern world.
Visiting Artists and Scholars
Africana Studies works to bring prominent clinicians, artists, scholars, and educators to engage with our faculty and students. These visits are instrumental in exploring and supporting research and faculty development in black music studies. Africana Studies also works to enhance and bring visibility to existing Berklee courses in black music, increase student participation in these studies as well as strengthen faculty bonds and interests through cross-departmental partnerships. Africana Studies produces Berklee's Black Music Programming Concert/Lecture Series, the Warrick L. Carter Lecture, and supports and coordinates various educational clinics, research projects, and visiting scholars.
Warrick L. Carter Lecturers have included: Cornel West (2007); Bobby McFerrin (2008); Geri Allen (2009); Bernice Johnson Reagon (2010); Toshi Reagon (2010).
The Africana Studies Visiting Artists Series has since 2006 produced concerts and talks at Berklee featuring the following: T. J. Anderson; NEA Jazz Master David Baker; Amiri Baraka; Regina Carter; Stanley Clarke; David "Honeyboy" Edwards; Nnenna Freelon; (Big Chief) Donald Harrison; Kendrick Oliver Big Band; Lionel Loueke; Greg Osby; Patrice Rushen; Maria Schneider; and Lenny White.
Africana Studies core courses include the Sociology of Black Music in American Culture (Fall/Spring); the Theology of American Popular Music; and Black Biographies: Music, Lives, and Meaning.
Further Information: Dr. Bill Banfield wbanfield@berklee.edu www.billbanfield.com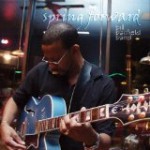 Banfield's latest release is Spring Forward