A recent edition of DownBeat magazine detailed in part a new project to release Newport Jazz Festival performances online. The project is being undertaken by a company called Wolfgang's Vault, and they've had the good sense to engage longtime jazz scribe Bill Milkowski as their intrepid "crate digger", trolling through the rich archives of recorded Newport performances for viable nuggets for online availability. The news seemed to require a bit broader investigation than was afforded by the item in DB, so I sought out Milkowski to fill in some blanks.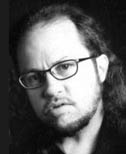 How vast is this Newport Jazz Festival stock of live recordings?
There's over 1,000 taped performances in various forms, from 1/4 inch mono or stereo recordings to 1/2 inch 3-track and 4-track recordings to 1-inch 8-track recordings and DAT tapes. The collection spans from 1955 (the second year of the Newport Jazz Festival) to 2008, with a few holes in there. Not every single performance is included in the collection. For example, Duke Ellington's historic 1956 Newport performance (the one with Paul Gonsalves' 27-chorus solo on "Diminuendo in Blue") and John Coltrane's Newport '63 are not in the collection. I suspect that the respective record companies, Columbia and Impulse! have them. And there are a few other holes along the way. But aside from those few gaps, the sheer scope of the collection is overwhelming.
What's your general process of investigating these performance recordings, step-by-step?
First the tapes were shipped by truck from storage at Iron Mountain (a holding facility) and brought to the Manhattan headquarters of Wolfgang's Vault, where the process of digital conversion takes place. The carts containing the tapes were all shrink-wrapped to protect them from jostling on the trip and, more importantly, from humidity, which is the big enemy of magnetic tape. Upon arriving at Wolfgang's Vault NYC headquarters (on 7th Avenue between 30th & 31st in Manhattan) the tapes were then placed on several shelves in a humidity-controlled room on the fifth floor where the temperaturee remains a constant 68 degrees. Generally, with archival projects like this one, tapes often have to be baked in expensive ovens at 125 degrees for 12 hours to preserve them. With older tapes, particularly those from the 70s and the 80s, the glue that binds the backing to the magnetic tape breaks down, which can cause the tape to stick to the heads on the machines so that they won't play. But because so many of these older Newport tapes fro the 50s and 60s are acetate, we didn't have to bake them. The next task is assessing the treasure trove of tapes to see what is actually there and what obstacles might be encountered during the digital transfer process.
The reel-to-reel analog tapes are being digitally convererted on MacIntosh computerrs using Logic Pro, captured in 24 bit at 192K. These original reel-to-reel tape boxes contain some handwritten notes about the contents. In some cases, song titles are actually provided (and in more than a few cases, the titles provided are incorrect). Often, the writing on the tape boxes is very brief or entirely cryptic. One box I looked at only contained the handwritten words: "Ella , '60." In the digital transferring process, tape editors are taking thorough notes about the quality of the performances, indicating sonic problems that might occur in the middle of a song (a piece of equipment dropped on stage, a loud plane overhead, someone inadvertently bumping a microphone creating a sudden "thud"). They're also listening for any song titles that might be spoken by the bandleader on stage or personnel that may or may not be introduced by the emcees (usually Willis Conover from Voice of America in the early days, sometimes George Wein himself).
They jot down what information they can glean from stage announcements (if there are any) and include them in their digital editing report, which then comes to me. That's when the sleuthing begins. I listen to each set of music and determine song titles and also try to figure out personnel, which can be tricky if the bandleader doesn't make any announcements. It can also get tricky if the bandleader is feeling frisky and makes a joke on mic about a song title (as Woody Herman did on a 1955 tape where he jokingly called the famous Jimmy Guiffre song "Four Sisters" instead of "Four Brothers"). The digital editors doing the transfers are all well-meaning and studious but they also happen to be in their 20s and are not that up on their jazz history, so often they take this kind of thing literally and write down whatever the bandleader might say on mic (which in the case of Wild Bill Davison or Wingy Manone might be utterly, drunkenly tongue-in-cheek). That's where I come in. And if the editors don't hear any song titles listed, they'll just pass on the tracks to me with "Unknown" as a song title. (More often than not, I'll get a concert with 8 out of the 10 tunes listed as "Unknown," and I'll have to fill in the blanks.) I do happen to know a lot of these tunes off the top of my head, but sometimes it does require a real Sherlock Holmes effort to get the correct information on these tracks, particularly on stuff from the 50s that I might not be as well versed on.
Have you found yourself in any way "stumped" by some of these recordings? If so, how do you go about next step investigation?
Yes, I've had a few cases where it's taken me as much as three days to come up with the title of a single mystery track. There was one Stan Getz concert from 1964 where he gave up the stage to the Brazilian singer-songwriter-guitarist he had been collaborating with at the time named Carlos Lyra. The whole band leaves the stage and this guy is left to entertain the crowd by playing and singing his own tunes (in Portuguese), with no introductions or anything from Getz. So after much research online, I found a website that had Carlos Lyras' lyrics (in Portuguese). Going meticulously from song to song in his collection of 200 more tunes he had composed, I matched up what I heard phoenetically with what I was reading online, eventually determining that one tune was "Quem Quiser Encontrar O Amor," another was "Lugar Bonito" and the third was "Aruanda." It took a helluva long time, and I do not speak Portuguese. But I do have very good ears and was able to pick out sounds and phoenetically match them to song titles.
There was another case of a Stan Kenton big band tune from 1959 that I did not recognize. It was very uncharacteristically straight ahead and in the pocket, very much in a Basie tradition. I searched through all the Kenton recordings I had at home and went online to listen to many more (at www.lastfm.com) or snippets of tunes at www.allmusic.com, but I just could not place this tune. Perhaps he had never recorded it. And strangely, he didn't announce the title from the stage. Of course, the whole thrust of Kenton's music was that it was very un-Basie-like in its rhythms and harmonies. But this one sounded like something from the Atomic Basie album. After racking my brain for two days, I finally Googled "Stan Kenton fan clubs" and got the email of a guy in West Virginia, who was able to steer me in the right direction and help me identify the bluesy mystery track as "Kingfish." I had a couple of similar scenarios with very obscure Basie and Maynard Ferguson tracks, along with one Brubeck track that really stumped me for days.
Have there been any real surprises among what you've discovered?
Every day that I put on headphones up at the Vault, I am surprised by something. Sometimes it's unlikely pairings of musicians, other times it's profoundly moving performances or spontaneous hijinks on stage. I was very surprised to hear Maynard Ferguson's performance at the 1959 Newport. It documented the rare meeting of Joe Zawinul and Wayne Shorter, whose [Maynard] tenures overlapped for a short period. Joe had just come over from Austria on a scholarship to the Berkee College of Music in Boston. He dropped out after two months to go on the road with Maynard. Shortly thereafter, Wayne Shorter came onto the band and remained for a few weeks before joining the Jazz Messengers. The recent Mosaic box set of Maynard Ferguson big band documents 1959 performances from May (before Wayne joined the band) and in October (after he split) and nothing in between. This Newport gig was in July. So it's a rare document of these two profound forces coming together again on Miles' In a Silent Way and eventually form Weather Report.
In terms of individual performances, I was surprised by the sheer power and bluesy majesty of Dinah Washington from the 1955 Newport festival, swinging her way through "Pennies from Heaven" and rocking the house on the proto-rock 'n' roll number "Such a Night." There's an incredible performance by the Max Roach-Clifford Brown quintet from the '55 festival and I was also surprised by the emotional depth of Dakota Staton, who I hadn't heard that much of. Her '59 performance is powerful and transcendent. I've also gained a newfound appreciation for dixieland cats like trumpeter Bobby Hackett (a perennial figure at Newport from its inception), clarinetists Peanuts Hucko and Pee Wee Russell, trumpeters Max Kaminsky and Wingy Manone.
From '64 there's an amazing solo drum showcase of Papa Jo Jones playing "Old Man River" along with a riveting performance by Max Roach and Abbey Lincoln (with Clifford Jordan and Eddie Kahn) of Freedom Now Suite, which must've scared half of the Newport patrons out of their seats. That presidential election year (the same year that Dizzy ran a mock campaign for the White House) also featured a very politically-charged set by Oscar Brown Jr., including a rendition of his incisively witty protest song "Fort Acres and a Mule." That was kind of a revelation. I had only known him from "Dat Dere." Who knew he was such an activist? As he told the crowd before starting his set. "Ya'll thought you were coming here for a concert. I got news for you, this is a political rally!"
I guess the surprises are in hearing this music fresh as it was happening in the moment, being presented for the first time to the Newport audiences. Like Horace Silver, who announces during his '59 set, "Now we're going to play a new one we just recorded called "Cookin' at the Continental." And they proceed to launch into an exhilarating rendition of that uptempo burner with Junior Cook and Blue Mitchell leading the way.
What's posted online thus far, and what else can we expect in the coming months?
So far we've put up 1959 in its entirety, which includes some great performances from Thelonious Monk, an absolutely brilliant set by the Count Basie Orchestra featuring guest appearances by Joe Williams and "the new vocal sensation, Lambert, Hendricks & Ross," along with killing sets by Horace Silver, the Jazz Messengers, Ahmad Jamal, Jimmy Smith, Oscar Peterson, Dizzy and the Modern Jazz Quartet. They've also posted some stuff from 1960, including a very fascinating Sunday afternoon lecture/demonstration on the blues narrated by Langston Hughes and featuring Muddy Waters, Otis Spann, and John Lee Hooker. Also already up from '60 are great performances by the Dave Brubeck Quartet (right on the heels of such great success from 1959's Time Out album), the Gerry Mulligan tentet, a full, scintillating set from Lambert, Hendricks & pss (following up on the success of 1959's The Swingers) and great set by Dizzy's quintet featuring James Moody.
There's also a gala Louis Armstrong All-Stars set with some great contributions from fellow New Orleanian and longtime Ellington sideman Barny Bigard and also from trombonist Trummy Young. There's also another afternoon lecture/demonstration on the art of stride piano hosted by Rudi Blesh and featuring Eubie Blake, Willie "The Lion" Smith and Donald Lambert that is very entertaining and informative. And there's a magnificent Ray Charles set from '60 that will knock your socks off, along with great sets by Tyree Glenn, Oscar Peterson, Herbie Mann and the Benny Golson-Art Farmer Jazztet, along with many others. And it's all good.
In the coming months we'll be posting stuff from 1964 (great stuff I already alluded to — Max/Abbey, Oscar Brown Jr.) along with sets from Sarah Vaughan, Jimmy Smith, Ben Webster, and J.J. Johnson. There's also some great stuff upcoming from 1965 (Cecil Taylor, MJQ, Paul Bley, Lee Konitz, Albert Mangelsdorff, Atilla Zoller, and Carmen McRae) and some amazing stuff from '66 (Trane with Alice, Jimmy Garrison, Rashied; Miles, Dizzy) and '67 (Gary Burton Quartet, Don Ellis big band, John Handy with Pat Martino; Illinois Jacquet, Earl Hines). I jumped ahead and got a taste of some killing fusion stuff from the '70s — Tony Williams Lifetime, Weather Report, Mahavishnu Orchestra, Miles Agharta/Pangea band. And also some of the concerts listed from the '80s. There's so much stuff ahead that I very well could have this gig for the rest of my life.
What's been the most rewarding aspect of this project for you?
Just hearing this stuff as it's coming "hot off the presses," so to speak. I clamp on the headphones and I've got a front row seat at Newport in '55, '56, '59, '60, '64. It's been an amazing ride and so rewarding to hear all these brilliant musicians really stretching out in a live setting. I also take some sense of satisfaction in seeing people getting turned on to these great sounds via the website (WWW.WOLFGANGSVAULT.COM). Judging by the feedback the site has already gotten, this is truly a treasure trove of "new" stsuff to discover. And for jazz historians, it is considered an important service that we're providing. And that's been a really rewarding aspect of this gig for me.